As the Lezyne brand heads into its eighth year of trading, the company is flying high. We dropped in to their Taiwanese base to chat to the man behind the brand.
Back in the spring of 2007 a bold and brave new cycling accessory company launched into what was an already crowded market place. The name of that company was Lezyne; it's a brand which most of us have now come to know and respect for their high quality and superbly engineered products as well as for their innovation and common sense approach to those essentials which we use or carry with us on just about every ride.
Sure enough there were more than enough accessory makers out there, but the majority of them came out of a small number of factories and lagged way behind the rest of the bike industry's rapid development evolution. What Lezyne set out to do was to reinvent the metaphorical wheel; in other words they decided to produce pumps, tools, packs, lights, patches and other accessories that were simply better thought out and worked better that what was available at that time, and they seem to have succeeded with their plan.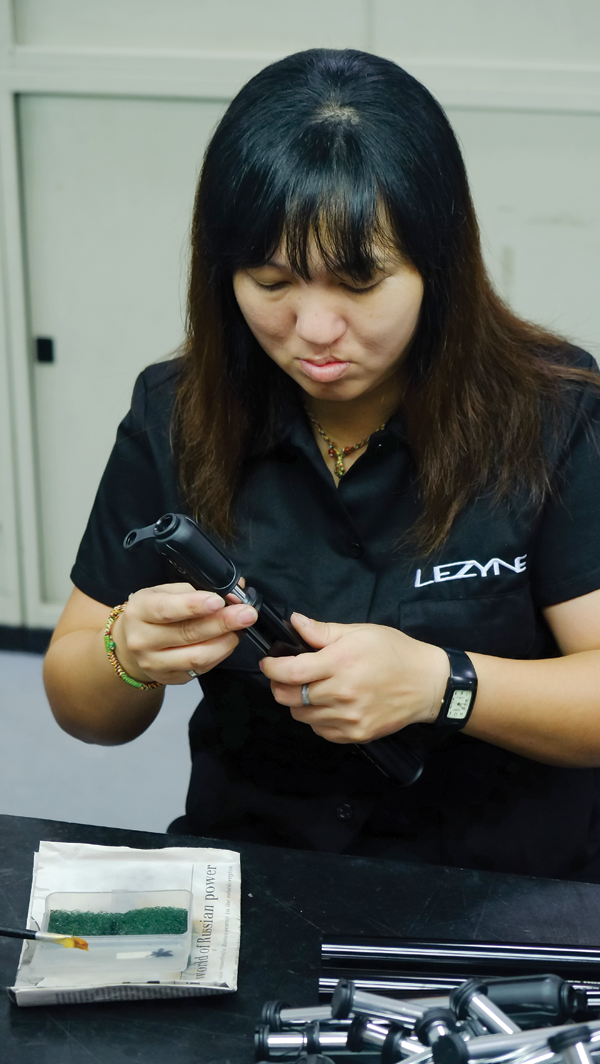 At the helm of 'operation Lezyne' is American based German Micki Kozuschek, the man who created the Truvativ brand from scratch, and took on the giants of the industry in with it, and he succeeded too – finally selling Truvativ to component manufacturer SRAM, so it's hardly surprising that he's making a similar success of Lezyne.
We spoke to Micki about his, and his brand's rise to prominence.
BA: You've been in the bike business for almost 25 years now, how did your career begin?
MK: I started cycling in Germany when I was 12 years old (I'm 47 now). I was a road and track rider in the early days, but turned to triathlon when I was a 16, which is how I first came to visit America, when I was 18.
Two years later I was in the German military (which was mandatory at the time). I was in the sports corps, but I really wasn't there in spirit. I got to travel the world a lot, and when I left the corps I did two weeks at business school which I didn't like – so aged 21 I started to import triathlon goods out of the US with a friend; a traditional import business selling to German retailers..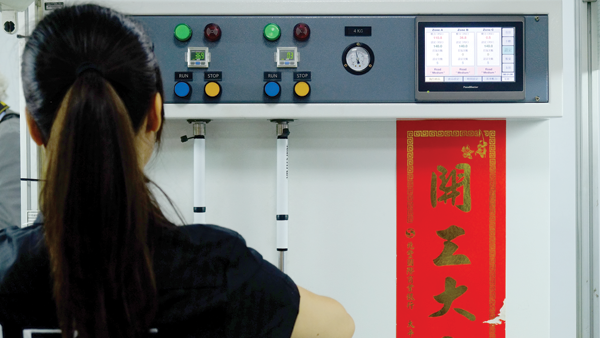 BA: How did you go from there to manufacturing?
MK: It evolved over the next couple of years; the Americans were just not delivering well enough so we started looking for our own product sources. We started to buy fabric and cut and sew our own clothing in both the US and Asia.
BA: And then to hard goods?
MK: I was 23 or 24 years old when I first went to Taiwan, and back then it was like China is now to the bike industry, it had a reputation for things being cheap and not very well made, and Japan was the place where the high end bikes were made; but it was beginning to change. We found a company to start producing bikes for us under the Etto name (under license from the helmet brand).
At that time everything was pretty much a Shimano bike – an XT or a DX bike, with another brand name on the frame. The brand that inspired me most at that time was Bridgestone (from Japan) as they were mixing different cranksets, brakes and other components. I liked the approach and started doing the same with our bikes – for the German market.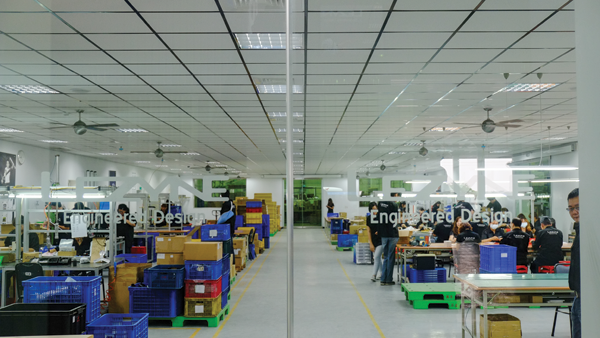 BA: How did Truvativ come about?
MK: Other brands were breaking up components, but not as much as we were at the time. About a year into doing this I sat down and started to draw product in 3D; cranks, brakes and so on, and we also started to produce the bikes under our own brand name with our own components. I was doing most of this myself and it got bigger and bigger, and eventually it got to a point that we did not need to rely on Shimano.
At the age of 30 I decided to separate from my business partners as we had different visions. That was when I started Truvativ, and I also started doing my own 3D CAD deigns, which was outrageously expensive and difficult to do back then.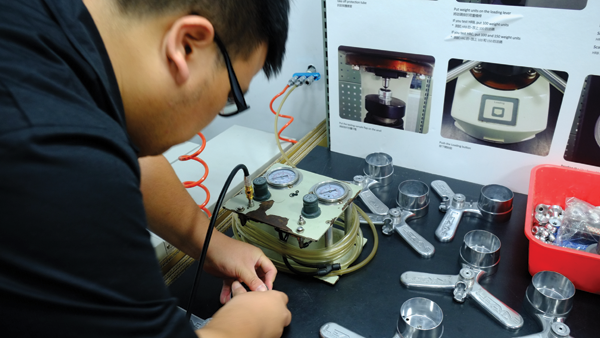 BA: You were very young, and something of an outsider in Taiwan and the US, how did you overcome that and prosper?
MK: I had no real formal education, I'm a total entrepreneur and America gave me the chance to be that, which was not easy in Germany. Back then you needed a formal qualification to do anything at all in Germany. The base education level was very high, and so were expectations – its not so bad now.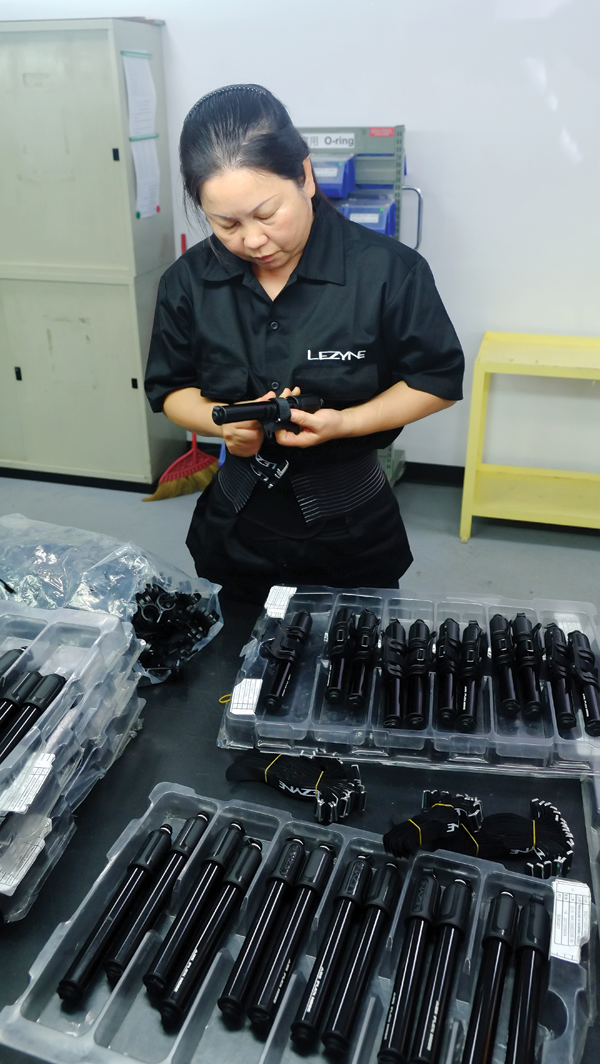 My wife is American and our (now) five children were there, I was living there and making trips to Taiwan. I had Taiwanese partners at the time, and the company grew very fast. To be honest we didn't have enough backbone, and I think I was too young.
If I were the same man as I am now I would have not sold Truvativ, I would have given SRAM a run for their money because our customers trusted us enough to produce rear derailleurs and cassettes, they were prepared to go for the whole shifting system, which is a whole different level of trust to just cranks.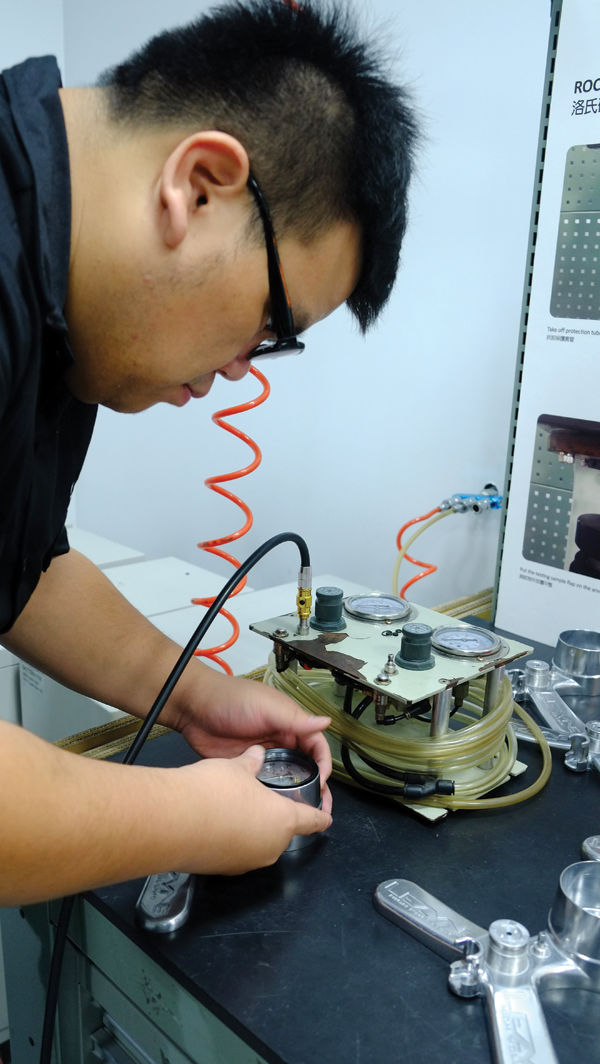 BA: What happened with SRAM taking over?
MK: SRAM came along and I sold, and came out very wealthy for it. I tried working with them but it was impossible – I'm an entrepreneur and used to being in charge. And in retrospect they were right; I was too young and too disorganised, and the team I have with Lezyne now is much, much better organised than it was at Truvativ.
If I could put myself back there today it would be different. SRAM were just a $105 million company then, they learned a lot of aluminium technology from us and did the right thing at the right time; they did well with Truvativ.
BA: You were out of the bike business for a while afterwards.
MK: I was then a multi-millionaire. I used to have tanning competitions with my son and I got skin cancer, which they had to cut out of my chest.
It wasn't for me; I was very frustrated, I'd sold my baby – I actually had psychological issues. I must have been the most unhappy multi millionaire in California.
BA: How did you decide where to jump back in?
MK: I was extending my house at the time and dealing with contractors – and they are the same the world over. I'd gone from being the absolute boss to this, and so started looking for opportunities without contractors.
There were lots of opportunities, but they wanted the money and it wasn't based on my ability. On a flight back from a meeting in Europe my wife said to me, "Why are you looking for an opportunity, why not just create a new brand yourself? Do what you do best."
I was under a non-compete agreement for three years not to produce components. I met with my attorney to see what I could and could not do – and basically I could not do anything SRAM did, but anything they didn't was OK, so accessories were fine.
There were still six months left on the agreement, but rather than wait six months and then face all of the potential hate and fall-out we went the accessory route.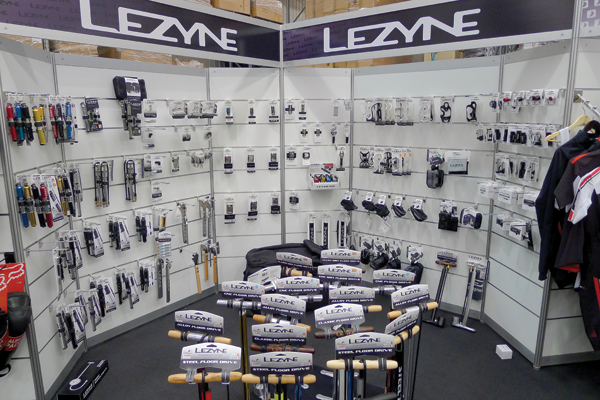 Ever since I was a kid I'd dreamt of producing a groupset, not so much complete bikes. I loved the aesthetics of components, but I couldn't wait anymore, so I bought a computer and called the guy who used to be with me on marketing at Truvativ and set up shop in my house.
BA: How did the process of building Lezyne from scratch start?
MK: I went to a shop and looked at every accessory available, bought $2,000 worth of them and went home. We looked at them and it was really refreshing – it was all plastic crap that didn't really work; pumps that didn't work, tyre levers that broke, patches that didn't stick, basic simple things that just weren't working right. This made me see the opportunity.
The years at Truvativ had made me hate cycling in a sense as I used to do a lot of chainring testing, deal with the Shimano patent lawsuits (we always won, but they were very stressful), but with accessories it was different.
I've lost count of the amount times I've been out on the trail and had a flat and just a plastic mini pump and bendy tyre levers; it's crap. I decided to make the smallest and sexiest accessories – and accessories that really worked.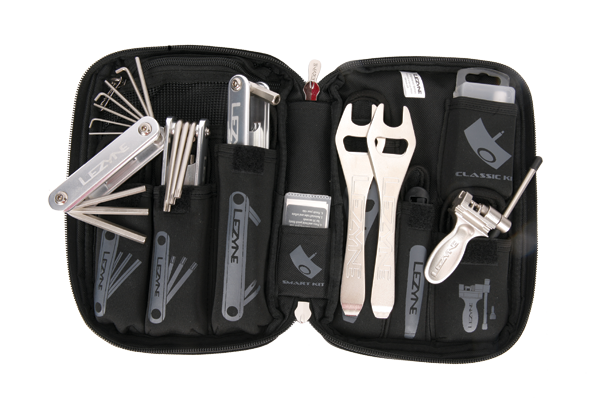 BA: Where did you start with the range?
MK: 'Organise yourself' was the ideal, and all of our early bags and pouches were built around that. I was always inspired by female handbags (so to speak); they are these huge bags, and when you open them up you can't find anything, it's a huge crammed mess, so the saddle bags and hydration packs were all based around this principle of organising yourself.
We went out and made stainless steel tools which nobody was doing, did really basic but important stuff that made them work and last better. It was a bit like coming back from the war and starting a fist fight with my neighbour that didn't go – I was a component maker coming into the accessory industry, which made it really easy for me to look and analyse things.
Look at a pump for example, it's pretty simple; air is air – but the designs were pretty terrible. It's logical that the travel in the chambers is the amount of air you can pump, and it was always a struggle holding the pump straight on the valve so we went with hose connections to give that freedom.
The same with our tyre levers, we went to DuPont and found the right material, it was not really difficult to improve on.
Patches and adhesives were the same, which is why they would pop off when air expanded the tubes. We looked at all of this and went to 3M and produced the right thickness of patches and the right adhesives.
With each of our products we went through this process, which is similar to what I did with chainrings – filing, measuring, tracking, checking, finding out the best way to do things.
BA: How did you manage to convince people to spend more for a quality product than the existing cheaper products available?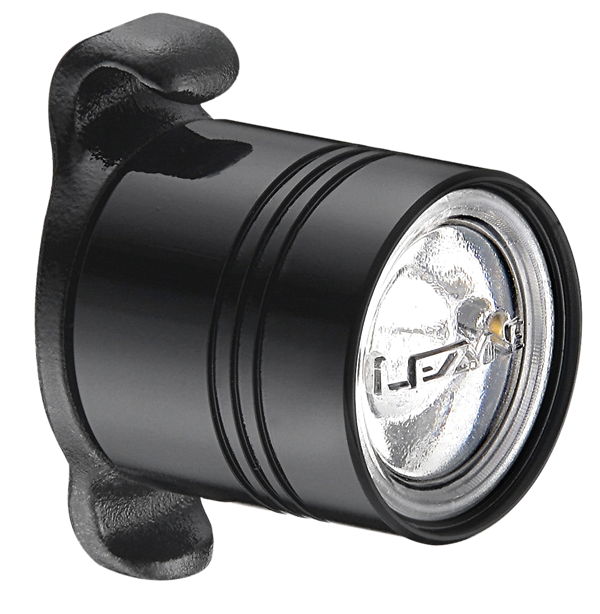 MK: When you pick up a Lezyne product and look at it, we hope that you see the value for money.
Pumps were typically $25 when we started; we made $40 pumps, but when you look at them they're more like $100 pumps, and you can see the value in them, and the same goes right through – it's not like the price difference between a low end and a high end bike, it's maybe a couple or $10 a time, and the quality is there to see.
But what people often don't notice is that we sell $20, $40 and $50 pumps, but we sell more $40 pumps, and the same with our lights and other products, we have a range.
BA: How did you come up with the name Lezyne?
MK: We'd gone a long way down the line, and still had no name. It was a week before the Sea Otter Classic, in March, and we were sat drinking Martinis and things got slurred. We were looking at design, and it became Lezyne.
We didn't have any product, but came up with a logo and went to Sea Otter with just the logo and abstract artwork of the product. It was in August 2007 when we got our first product and did the press launch.
BA: From deciding to start again to creating and shipping a new product took how long in all?
MK: In October I flew to Taiwan, we rented a shell and I fitted it out, we started production in December and we shipped from then on. In nine months I went from being a decadent and bored 40-year-old to shipping product.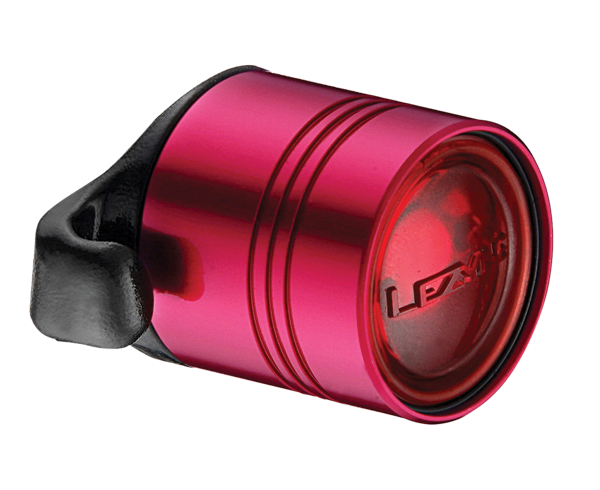 BA: How has the company grown since then?
MK: Every year we've about doubled, and we now employ around 150 in all, hopefully we'll be over $30 million this year.
BA: If you found yourself in the same position as you did with Truvativ, with a lucrative offer on the table would you sell?
MK: It happens every month, but I'm not so motivated by money. I'd rather keep building this business and one day maybe buy SRAM or somebody, when they run out of ideas (grins).