Caleb Ewan has won the 2019 Sir Hubert Opperman Medal as Cyclist of the Year. Ewan received the highest accolade in Australian cycling at the annual Cycling Australia annual awards function which was held in Brisbane on Monday night.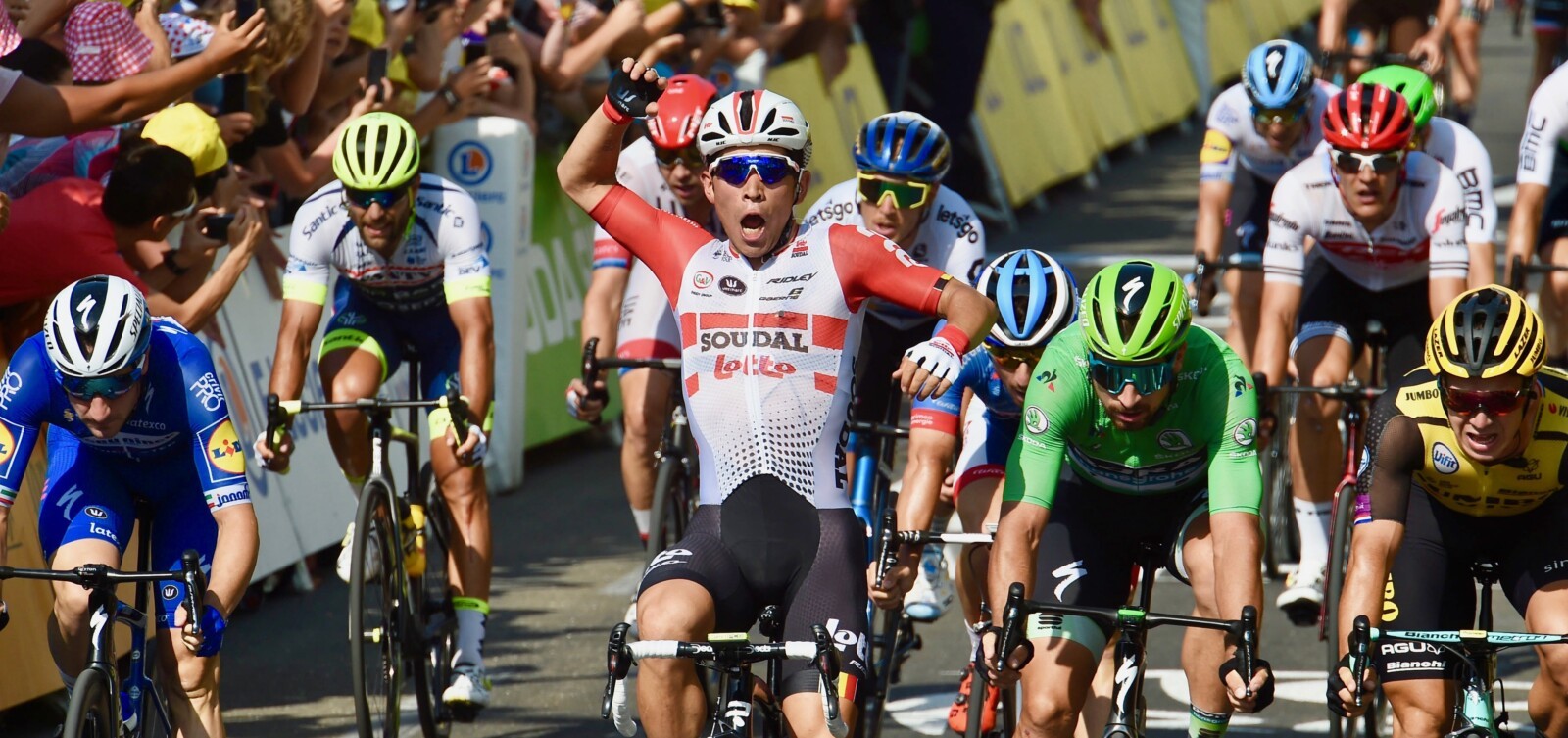 After a stellar year that included 3 stage wins of the Tour de France and 22 podium appearances, the nuggetty Lotto Soudal sprinter was thrilled with the major announcement.
"It's a massive honour for me to win this award, it's the biggest award you can get as a cyclist in Australia," Ewan said. "I was up against some quite good competition."
Amanda Spratt took out the Elite Female Road Cyclist of the Year Award, and Ashlee Ankudinoff & Sam Welsford won the 2019 Elite Track Cyclist of the Year Awards.
In other annual award highlights –
Moment of the Year – Sarah Gigante and her amazing win in the Elite Women's Road Race at the Road Nationals in 2019.
Hall of Fame Inductees – Scott McGrory & Brett Aitken. The duo claimed a gold medal in the Madison event at the Sydney 2000 Olympic Games.

Hall of Fame Inductee – Kate Bates – track world champion, dual Olympian, Commonwealth Games track gold medallist, road national champion and road World Cup winner.

Hall of Fame Inductee – Bob Spears. Bob was Australia's very first world champion, he won sprint gold at the 1920 Antwerp Track World Championships which he followed up with consecutive silver medals in 1921 and 1922.

Junior Cyclist of the Year Track – Kye A'Hern, Jr Track – Ella Sibley & Sam Gallagher.

Junior Road Cyclists of Year Road – Francesca Sewell & Patrick Eddy.

Elite Track Para-cyclist of the Year – Paige Greco & Alistair Donohoe.
Elite Road Para-Cyclist of the Year – Darren Hicks & Carol Cooke.
Tim Decker won the 2019 Gary West Coach of the Year award.
Rising Star Award – Sarah Gigante.
Domestic Coach of the Year – Richie Bates.
Masters Cyclist of the Year – Gary Mandy.

Masters Track – Sally McKenna & Gary Mandy.

Masters Road – Anna Davis & Richard Barville.
Bicycling Australia Congratulate All Finalists And Winners