Campagnolo have released the latest evolution of their premium wheelset, the Bora Ultra.
Since 1994, Campagnolo's Bora series has set the standard for high-performance racing wheels, with the latest iteration the new Bora Ultra WTO series leapfrogging previous technologies.
Saying goodbye to the rim brake and tubular format, the new wheels are built in disc brake-only configuration and will be available in 33, 45 and 60mm rim-depth formats.
The new model features significant improvements to aerodynamics, stiffness and weight – the 33mm version tipping the scales at just 1385grams.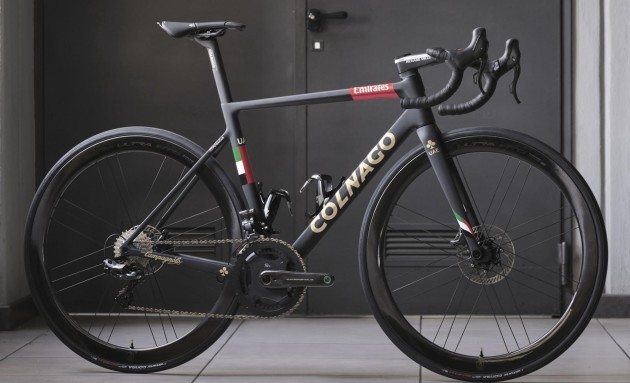 Close To Three Hours Spin Time
Most staggering is the spin time. Campagnolo claim the new ceramic hubs will spin for 2 hours and 45 minutes from a 78kph stationary spin.
The wheels feature aerodynamic internal nipples, a redesigned hub and new rim made from the companies in-house ultra-light carbon fiber. The WTO's feature elegant copper-shaded Campagnolo branding on the rim and hub, complete with the timeless, discrete and weight-saving desaturation effect of no clear coat.
Yes, they are up there with the world's best road wheels and, as such, come at a cost. Expect to pay around $AU4600 for these beauties.
Bora Ultra WTO Key Points
Rim depth: 33mm, 45mm and 60mm
Rim width: 21mm (33mm), 19mm (45mm, 60mm)
Weight (pair, N3W, exc. lockring/valve): 1385g (33mm), 1425g (45mm), 1530g (60mm)
Freehub compatibility: Campagnolo N3W, XDR and HG freehubs
RRP: Pair with Campagnolo N3W freehub: AUS $4665
With Shimano HG freehub: AUS $4670
With Sram XDR freehub: AUS $4675