It stands to reason this should be a faster way down than not pedalling. But with so much weight over the front wheel, and so little over the rear, and the obvious steering limitations of such a cramped body position, the bike already seems a bit twitchy, and especially so at high speed, so adding the extra motion of a cramped, though clearly premeditated, pedalling style accentuates the handling difficulty of this position.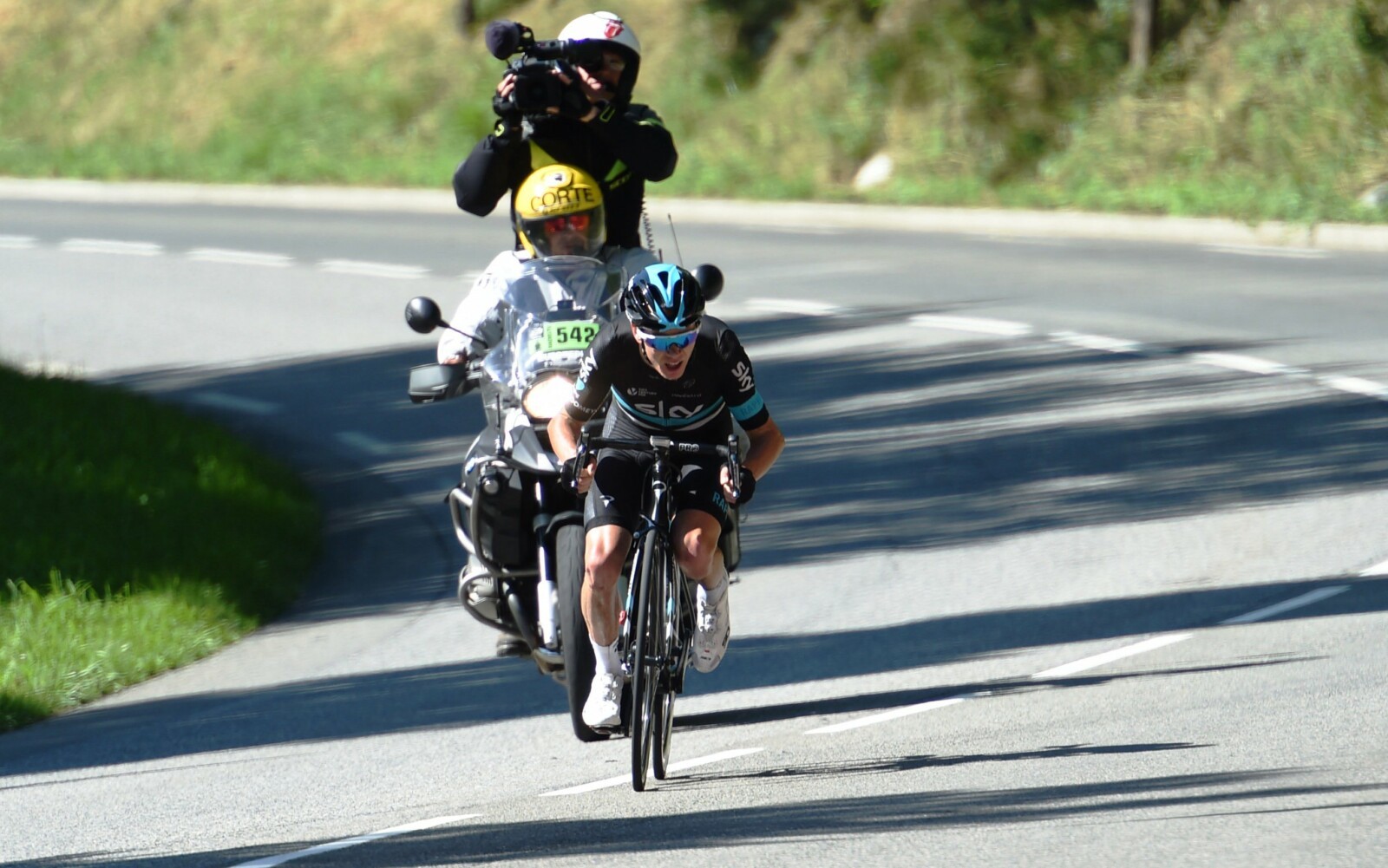 Our panel of expert judges confirm this manoeuvre has a degree of difficulty of 4.7, and Froome has scored well on technical execution, though is marked down for creative flair. This seems a little harsh to me; to be fair what can he do with those elbows and knees, but does get bonus points for the stage win. So there we have it… Chris Froome's stage 8 descent with an overall score of 87.93.
https://youtu.be/r5yQypJ_M5w
Check out this vision from the TDF youtube channel.