On the back of the success of the inaugural Bowral Classic last October, the nation's leading cycling media brand, Bicycling Australia, has officially launched its second major Gran Fondo cycling event.
To be held on Sunday April 8, 2018 in South Australia's stunning Clare Valley, the Clare Classic will attract riders from all over Australia to the historic township, 140km north of Adelaide. Riders will be lured to one of the most picturesque cycling courses on offer in this brand new event that caters for both die-hard cycling enthusiasts and their families.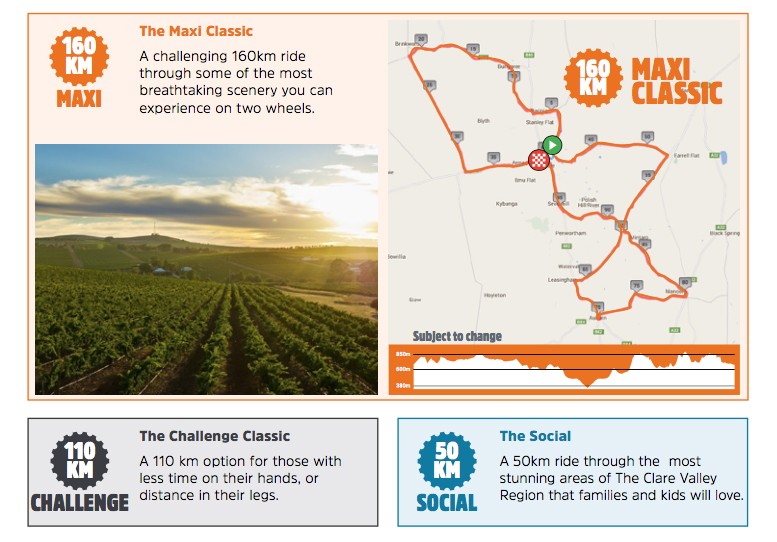 A Unique Gran Fondo For South Australia
Ride organiser James Yaffa is expecting a similar level of support to that of the Bowral Classic, which blew all expectations. A forecast 1000 riders was eclipsed as 3,000 enthusiasts from around the country and the world made a beeline to the NSW Southern Highlands for the first ever running of the event last year.
"The Clare Classic is a simply unique event", Mr Yaffa said.
"I've ridden the Maxi 160km course, and can say its one of the most stunning locations in this country, it's world class", he added. "Riders will think they're in Europe riding one of the great classics. Right here on our doorstep is this amazing location that will get the Australian cycling community buzzing".
Mr Yaffa added that delivering an event in such a "special, and simply stunning part of Australia is a real privilege".
'SA The Number One Cycling Destination'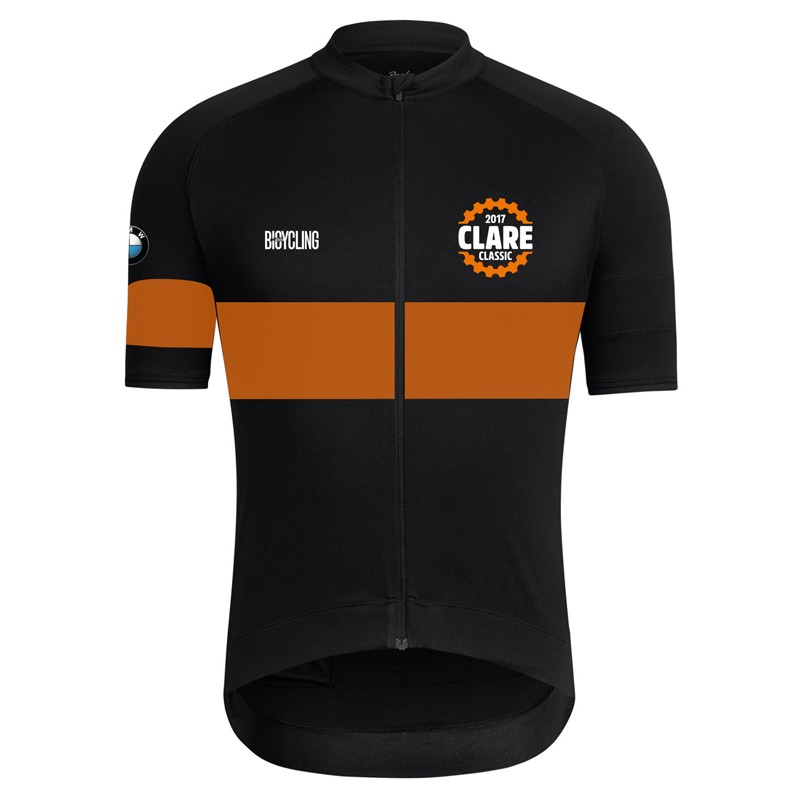 Clare Classic Ambassador and well-known cyclist Daniel Bonello said South Australia is considered the number one destination for road cyclists in Australia.
"The weather, the roads and on-bike activities are unrivalled when combined into one package," he said. "With the Tour Downunder and now the Clare Classic, the reasons to visit SA with your bike just keep on growing."
"Gran Fondos are offering significant physical challenges for riders of all abilities, but with the luxury of food, hydration and volunteer support. The destinations for Gran Fondos also offer the greatest appeal as riders can experience well-designed routes on closed or semi-closed roads."
Local & State Support
Warmly welcomed by the South Australian Government, tourism bodies and the Clare & Gilbert Valley Council, the event is set to inject hundreds of thousands of dollars into the economy and Australian cycling industry.
Roy Blight, CEO of the Clare & Gilbert Valley Council, said the publicity and promotion Yaffa Media will deliver, for not just the region but the whole of South Australia, are second to none.
"The economic impact of this event in accomodation, food and wine sales and additional expenditure will be significant," he said. "We whole heartedly support The Clare Classic!"
For further details visit the EVENT WEBSITE and also follow the latest on the Clare Classic Facebook page.