Craftworx Custom Wheels are hand built by Steven Craft, the previous Master Wheel Builder for Velocity Rims Australia, in his store located in Lawnton, Queensland.
The business started when Velocity closed its manufacturing plant in Brendale, Queensland and moved production to the US that left Steven with the decision to follow his path, from here Craftworx was born.
Building exceptionally tasteful and perfectly balanced custom wheels for road, mountain and fixed gear bikes the business has progressively grown to a point where Steven has been able to use his previous knowledge of the rim manufacturing process to create a product made in Australia that proudly features his name.
At this point the Ultima alloy rim was born and since then has become refined and improved.
Introducing the Ultima 2 wheels, the competitively priced Ultima 2 alloy clinchers come in two profiles and have become dramatically lighter than their predecessors with increased compliance and tracking characteristics as well as increased torsional stiffness that create a responsive and nimble alloy rim that is tubeless ready as a bonus.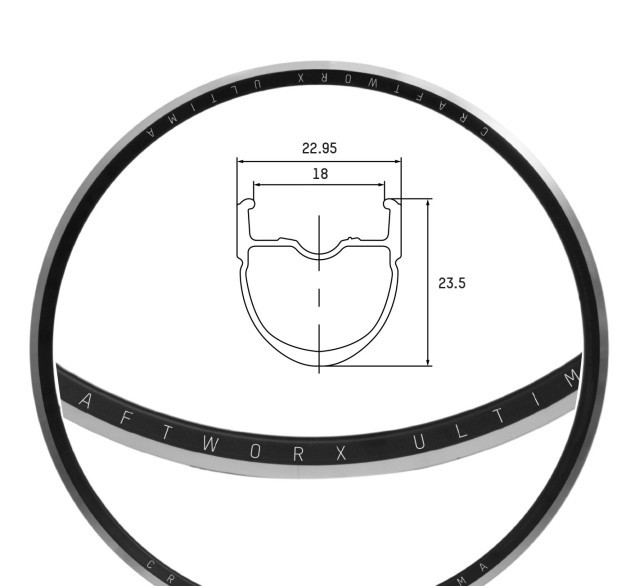 The Ultima 2 road wheels have an outside rim width of 22.95mm, and an internal width of 18mm with a 23.5mm rim profile height and feature a redesigned Ultima hub that are significantly lighter than the previous model, dropping a combined weight of 122 grams from 375 grams down to only 253 grams whilst featuring four sealed enduro bearings in the front hub, just like the rear hub, to distribute load better and improve steering responsiveness.
The total weight of the Ultima 2 road wheelset is 1340 grams, which is considerably lighter than the previous model. The hybrid alloy used in the Craftworx rims and the precise extruding techniques during manufacturing have allowed the reduction in weight to enhance the riding dynamics. The reduction in weight has not affected the performance of the rim with increased torsional stiffness offering unparalleled power transfer and a drop in rotational mass make the wheels some of the most efficient on the market at a competitive price of $1,349.00
The Ultima 2 Aero is the alternative rim for those looking for a more aerodynamically shaped rim, or one that offers all the same benefits of the Ultima 2 road wheel but for a heavier rider.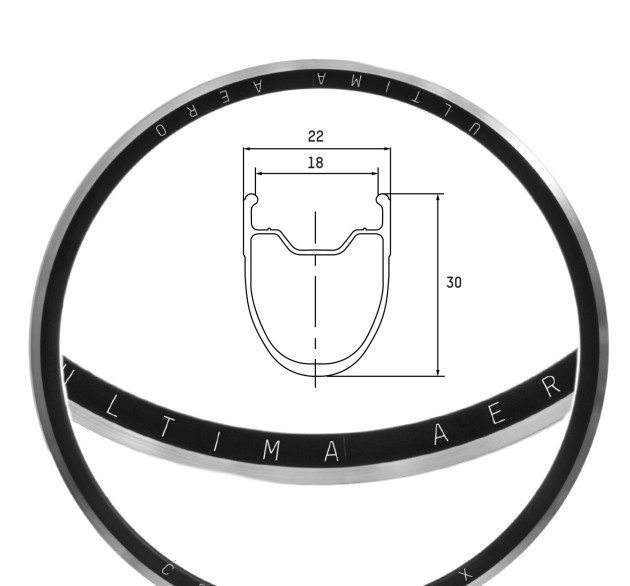 The Ultima 2 Aero is said to perform dynamically for riders between 90kgs and 130kgs the same way the Ultima 2 performs for a 75kg rider. Measuring at 22.0mm for the outside width, 18.0mm internally and a profile that is 30.0mm deep the Ultima Aero alloy road wheels weigh 1455 grams and are priced the same as the Ultima 2.
Laced with DT Aerolite spokes and Pro Lock alloy nipples this offers a super light and super strong combination of components.
Along with the expert design the wheels have been aesthetically updated with subtle laser etched graphics that neutralises the balance of the wheel which is important when riding at high speeds, plus the wheels had to look as good as they rode according to Craftworx Managing Director Mark Kirby who spoke to us at Bicycling Australia.
"Our Ultima 2 wheels are a completely new, ground up design. The Ultima Range is the pinnacle for Craftworx Alloy Road Wheels. As I was riding to work one morning the thought came into my head that we needed to do better." Mr Kirby said,
"Don't get me wrong, everyone who rides our Ultima wheels loves them, and with good reason. A whole lot of technology, experience, knowledge and love went into the designing of them, but I had a nagging feeling that we should be doing it better.
What you see on our web site is the end result. We spent almost 12 months developing our Ultima 2 wheels and I have to say that I am very impressed with the end result. I think we have really raised the bar for performance alloy road wheels and we have brought them into the market at a price level that will be daunting for our competitors."
Head to www.craftworx.com.au to see the full range in a number of anodized hub colours like blue, red or black.