From Dartmouth to Mansfield, and many places in between, we head back to Victoria's high country.
Think Victoria's High Country and most will likely think of the state's far north east – the cycling mecca of Bright and its glorious surrounds – the iconic climbs of Buffalo, Hotham, Buller, Falls … the legendary list goes on.
But just over an hour from Melbourne is the gateway to Victoria's outdoor and adventure playground, an enormous region that, on a map, looks to occupy around a fifth of the entire State.
Taking in the expansive area from Kinglake and Marysville to Benalla and Rutherglen, then all the way across to Corryong, down to Falls Creek and Dinner Plain, over to Mt Buller and Mansfield, and all manner of quaint and fascinating towns, villages and attractions in between, you could spend months exploring the 30+ towns and villages plus wider surrounds of the region.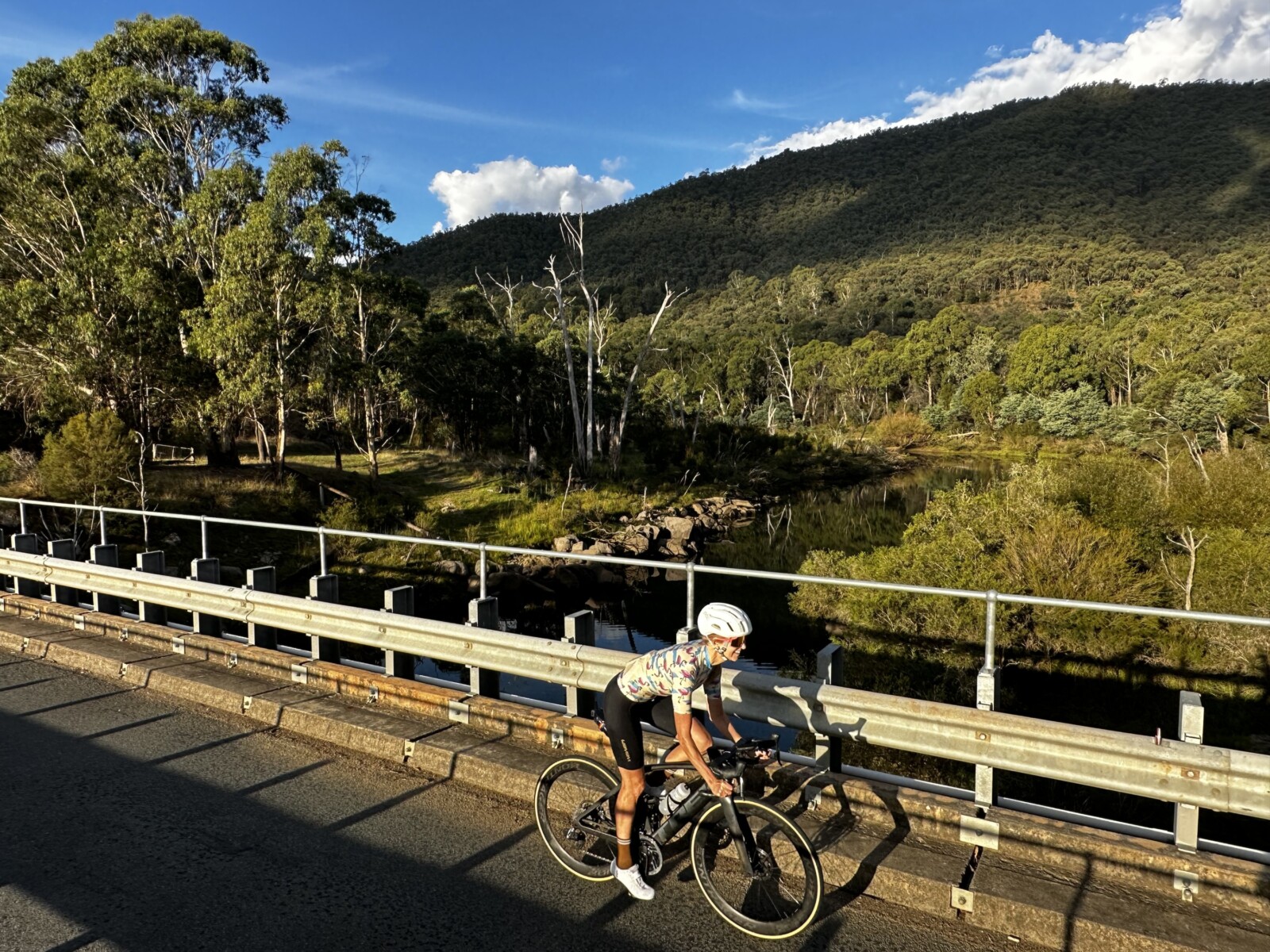 For road and gravel riders it's a dream destination that offers a kaleidoscope of opportunities, the only daily dilemma you'll have here is choosing where to ride next, and what bike to take.
Many riders and readers will enter the region from the south, the easiest and most convenient access points from Melbourne, Adelaide and all places in between.
Driving down the seven hours from Sydney, we started our sojourn in the High Country's far north, at the quaint village of Dartmouth, and gradually made our way well south to Mansfield.
Meeting up with ride buddy Karen Norris (AKA 'LifeInAngles' on Instagram), the trip started on a lazy Sunday afternoon in the sleepy little village of Dartmouth.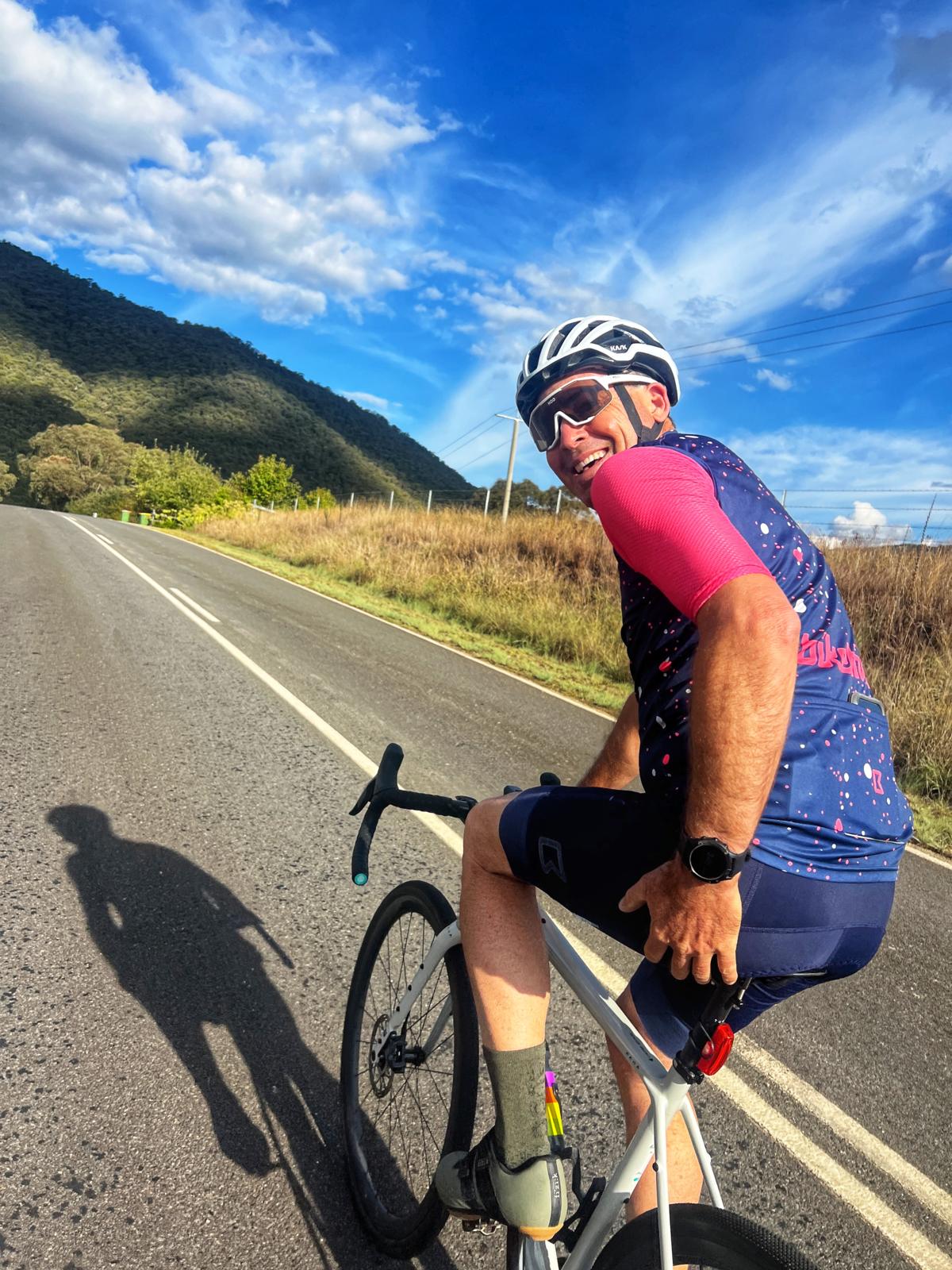 Bikes out of the car, gear loaded into the rooms, kitted up, and ready to go, there was no time to waste. After many hours of driving, we were both itching to get outside and ride. The warm 22-degree sunshine only added to the urgency and made it all the more tantalising.
Dartmouth could be seen as somewhat of the outlier of the High Country region and easily overlooked as a cycling destination in its own right. But spend some time there, take a good look around, and you'll discover a surprising number of top-quality rides. A couple of must-ride classics include:
Dartmouth village up to Dartmouth Dam. Think stunning scenery, fresh country air, distant hills and mountains along with quiet country roads. The ride to the dam includes a sneaky little climb, the perfect leg-stretcher to prepare you for the week ahead. Once at the top of the eight per cent, 1.3km climb, you're 110 metres higher and can enjoy spectacular valley views back towards Dartmouth.
Dartmouth out to Horsfall Road. Signposted the 'Recreational Area', this surprisingly impressive ride starts just close to the centre of town (yes, at the pub). Take a right down Horsfall Rd, crossing the Mitta Mitta River on the one-lane bridge, then ride into the wilderness. Quiet roads, stunning bush scenery, beautiful bends and a gentle climb. This hidden gem is an out 'n' back but well worth it.
Dartmouth Rd to Mitta Mitta. A truly memorable ride, this truly showcases the beauty of the northern High Country region. It's a 20km ride from Dartmouth to Mitta Mitta and along the way you're likely to see kangaroos, livestock and deer as well. Local road signs warn of 'Dinosaurs Ahead' '… we didn't see any on the day.
Callaghan Creek Road. Around 10km from Dartmouth, on the right-hand side, is Callaghan Creek Road. This is absolute dream gravel riding territory and if we had more time in the region this is where we'd have spent it. Absolutely sensational and definitely earmarked for a future trip.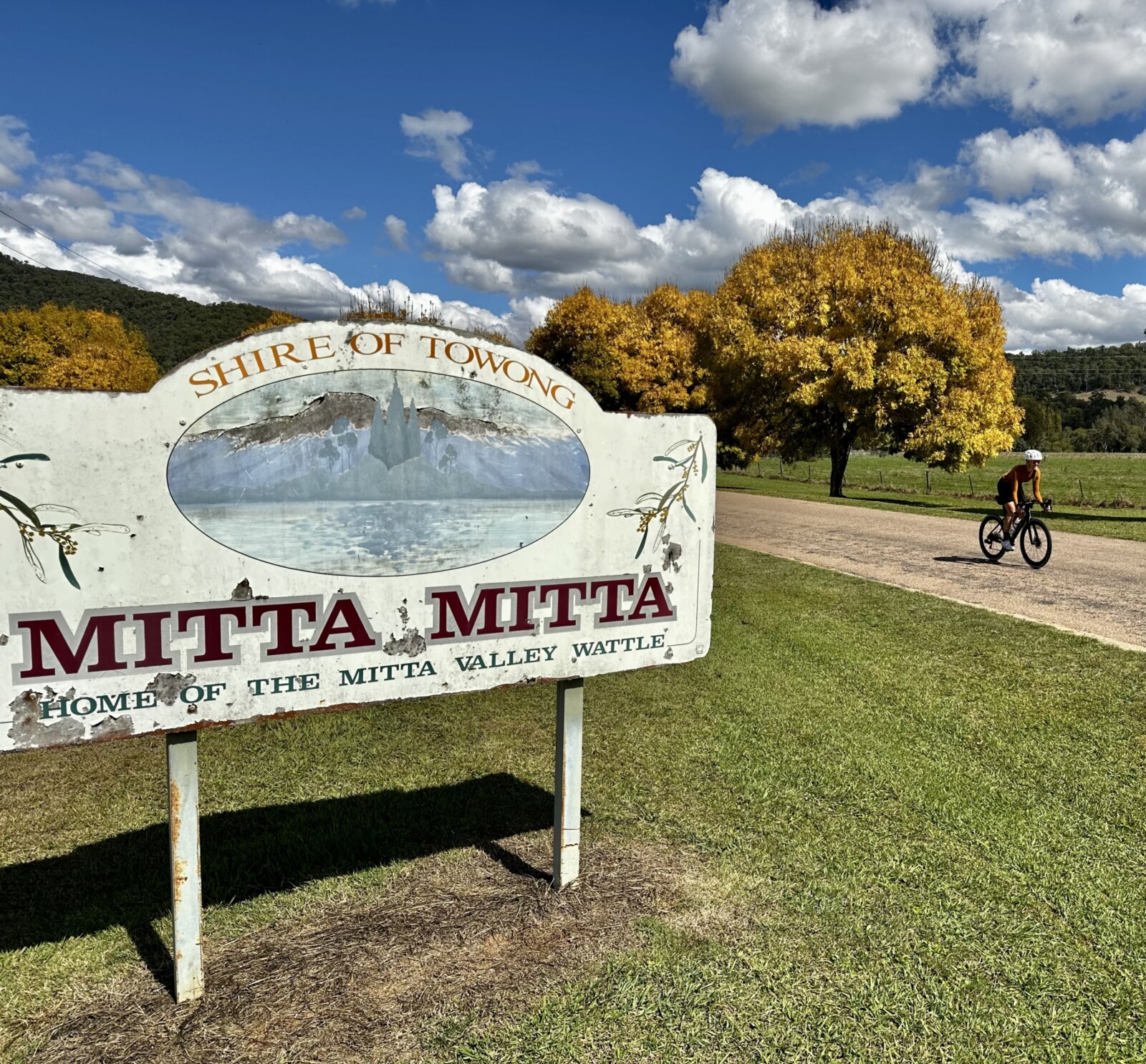 Eskdale – Dartmouth – Mitta Mitta – Return. With a total distance of around 80km, this is a stunning and truly memorable ride that starts at the Eskdale Information Centre, takes you out to Dartmouth Dam then back along Dartmouth Rd before turning left to head to the Mitta Pub before returning to sleepy little Eskdale. The GPX file of this and the other rides will be on the Bicycling Australia website soon – search Ride High Country for the full details.
While we're still on Dartmouth, Mitta Mitta and Eskdale – there are a couple of unmissable destinations to note. Number 1 is the Mitta Mitta Pub, the perfect place for lunch or dinner. The second is The Mitta Mitta Brewing Co., a quaint little 'micro brewery' that seems to be developing into quite a significant producer of the great amber fluid. Dinner here is sensational, and the desserts are superb, as is their signature 'Mitta Bitta'.
Shining Bright
Leaving Dartmouth, Bright was the next day's destination and accommodation was none other than the well-known 'Bright Velo' cycling-centric hotel.
By way of detailing just how much territory Victoria's North East encompasses, it's a 150km, two hour drive from Dartmouth to Bright! Along the way, we were teased by all manner of awesome-looking gravel and road cycling options, and we also saw quite a few long-range bikepackers and shorter-range day trippers enjoying the region's riding.
Destination reached, and as you pull into Bright Velo it's obvious the hotel has been completely transformed over recent years. This place is world-class and full credit must go to the passionate new owners who have created Australia's first luxury cycling and adventure hotel.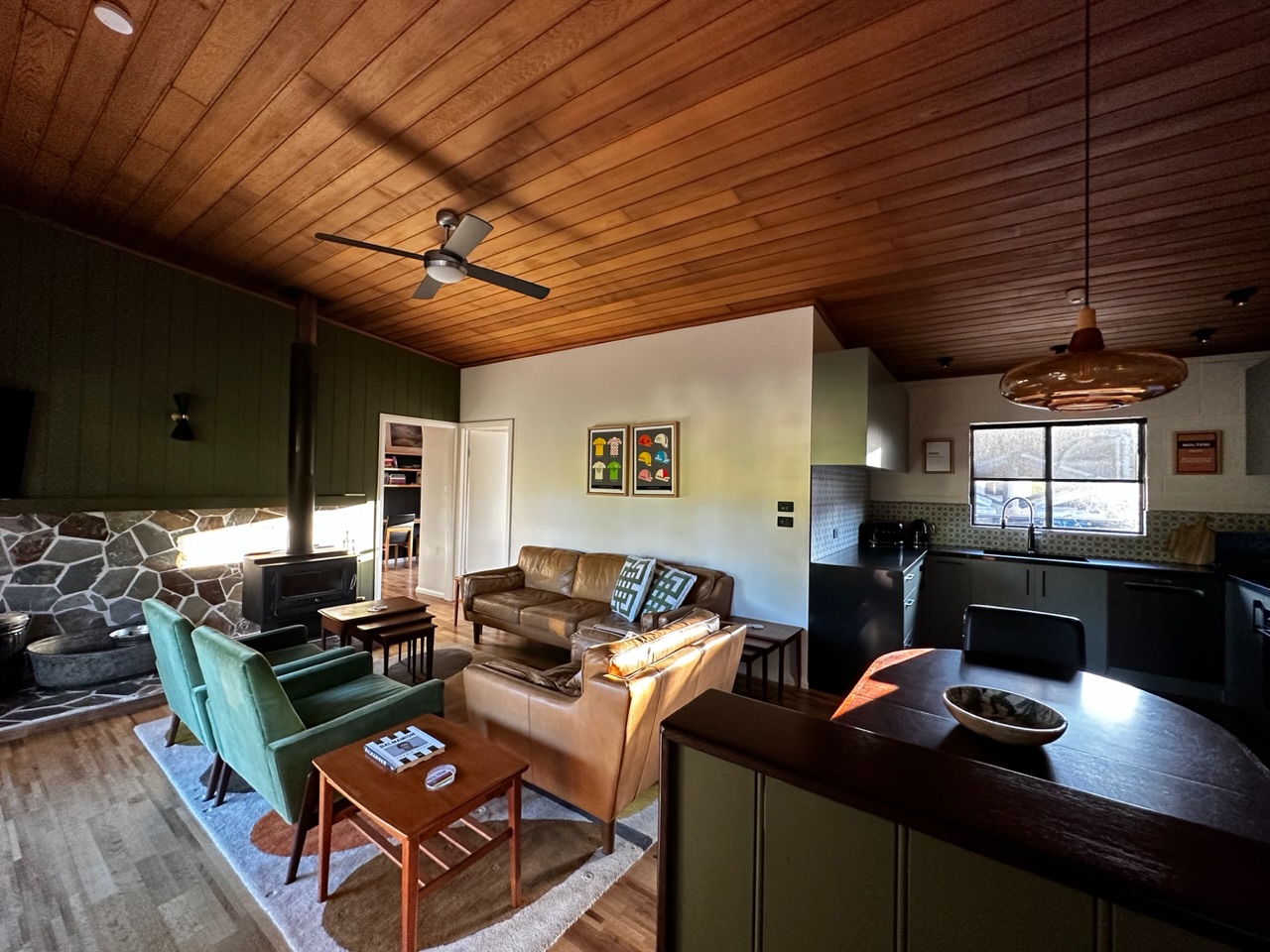 There's a secure bike storage room, washing room, a stunning restaurant, bar, coffee shop, library – and every aspect of the place is cycling-themed. The Giro d'Italia toilet is a classic, plus there are Grand Tour themed rooms throughout.
We stayed in non-other than the Merckx 3 bedroom apartment – room #69 (yes, the year Eddy first won the Tour de France). This room oozes cycling history and memorabilia. If seeing the various historical posters on the walls and stippling from a Molteni coffee cup doesn't prime you for the day ahead, nothing will.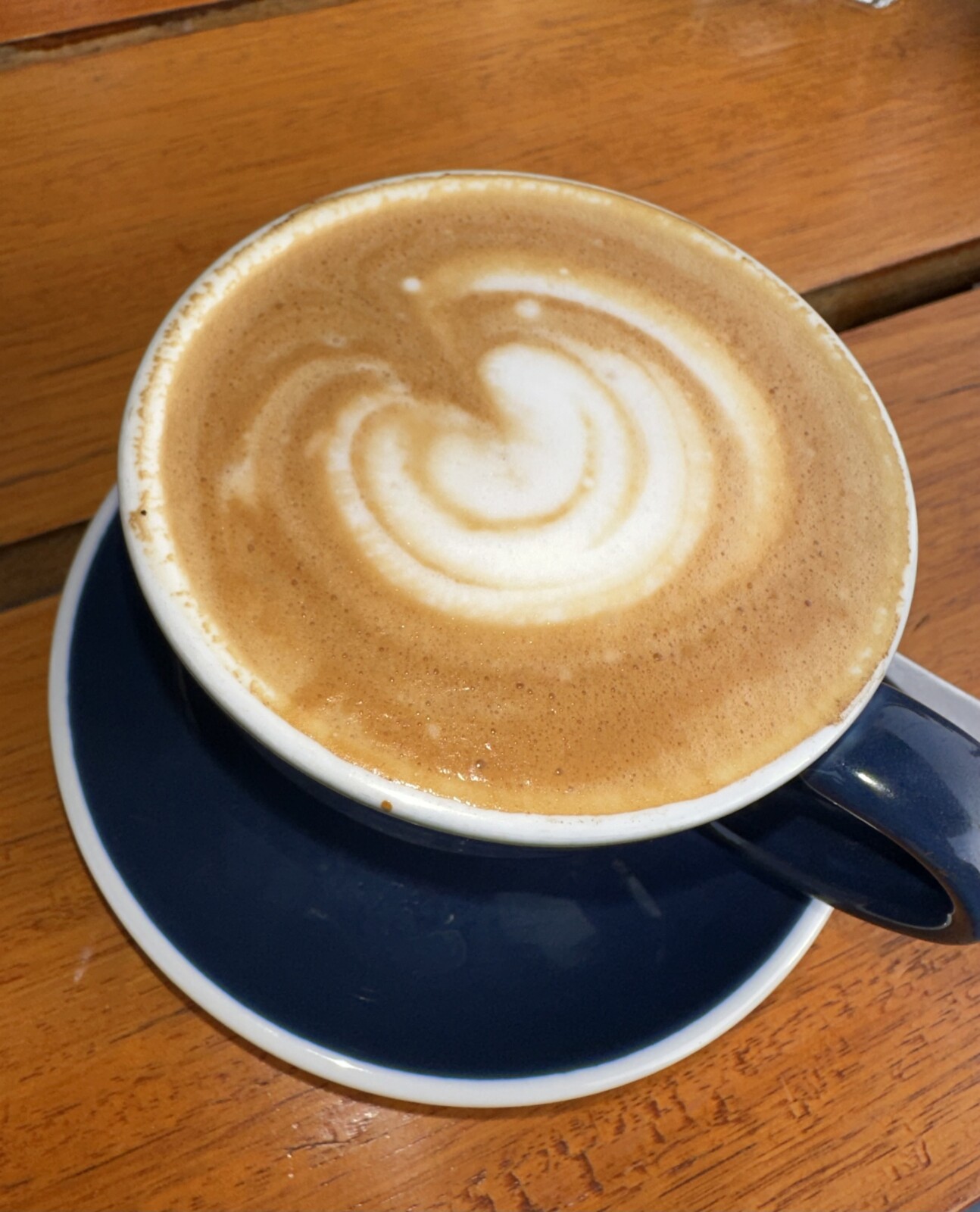 Bright is one of Australia's ultimate cycling holiday destinations. Many professional riders and teams make regular trips to the region and this is simply due to the wide variety of outstanding cycling options in and around the European-feeling town.
The region is the perfect starting point for numerous road, gravel and MTB rides. Tasked with the difficult decision of 'what bike to take today?', we decided to head to Mt Buffalo on the road bikes, but not before the mandatory coffee at Sixpence, just around the corner from Bright Velo. The twenty or so bikes leaning outside the cafe made it pretty easy to find. Once inside, the scent of rich, freshly-roasted beans filled the air and a couple of their fine flat whites certainly hit the spot.
Without a doubt, one of Australia's best climbs, Mt Buffalo is revered and respected amongst the cycling community. Earlier this year Chris Froome became charmed by Buffalo's beauty, the four-time Tour de France winner staying at Bright Velo (in room #69) for a week and rode the mountain each day as part of his pre-season training.
The Buffalo turnoff is around 10km out of Bright, the perfect distance to warm and spin the legs, and prepare for the climb ahead.
It's not a brutal climb, but more a solid, steady and consistent ascent. It averages 4.8 per cent, you'll gain more than 1000m, and the view from the top is simply outstanding.
It's a 20km climb and one of the famed 7 Peaks – the others being Mt Buller, Dinner Plain, Falls Creek, Mt Hotham, Mt Baw Baw and Lake Mountain. Keen to read more about this iconic Australian climb? Simply search www.ridehighcountry.com.au/7-peaks and it's all there.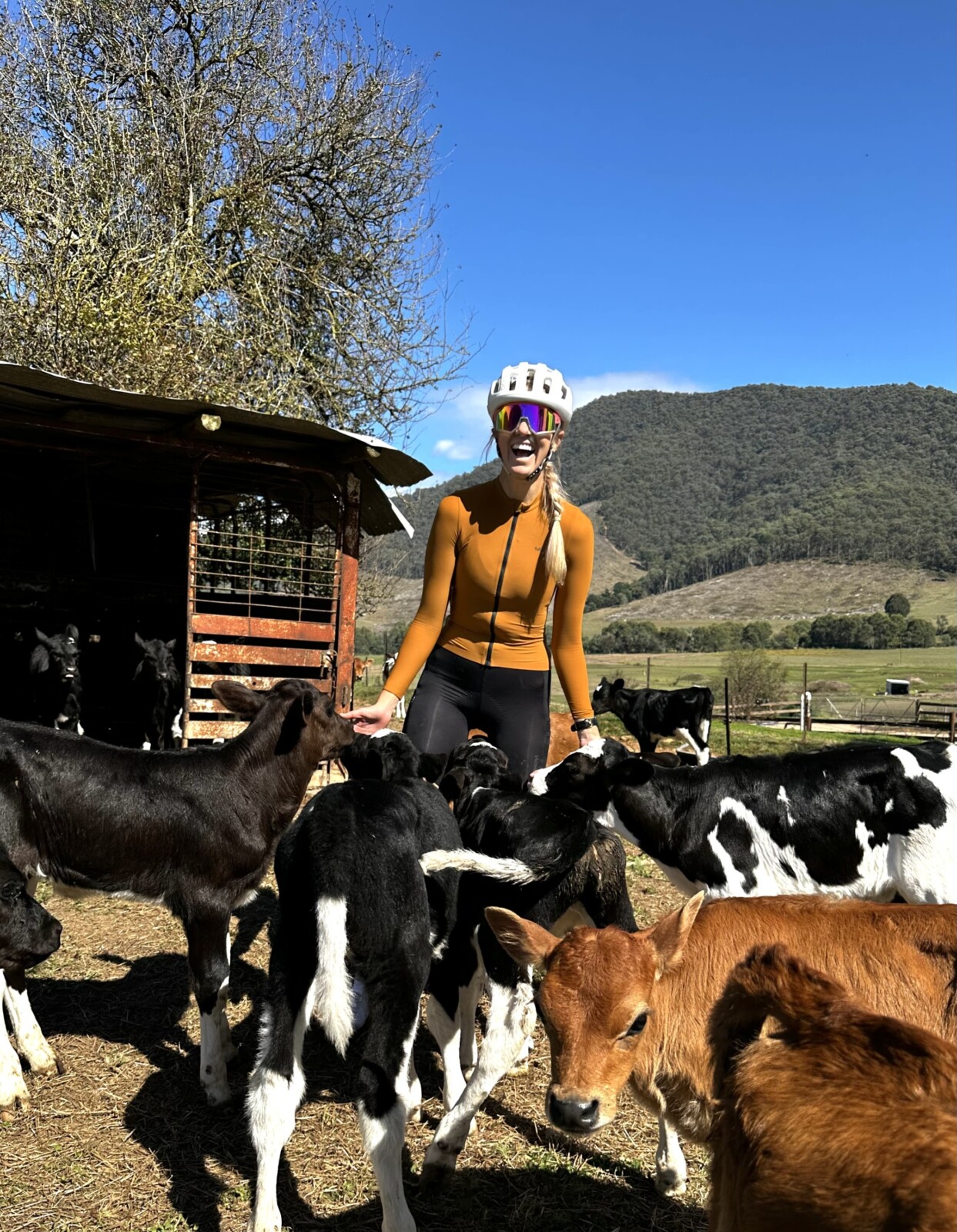 Wishing we had a week or more to fully explore Bright, that afternoon it was back onto the road to check out more of Victoria's High Country and particularly some gravel cycling.
Say Cheese
Heading 65km to the quaint village of Milawa, the destination was the Luxury country getaway of the Lancemore Milawa Hotel which just happens to be across the road from the legendary Brown Brothers cellar door and winery. And, further down that road, there just so happens to be endless gravel … yes, it was a great afternoon.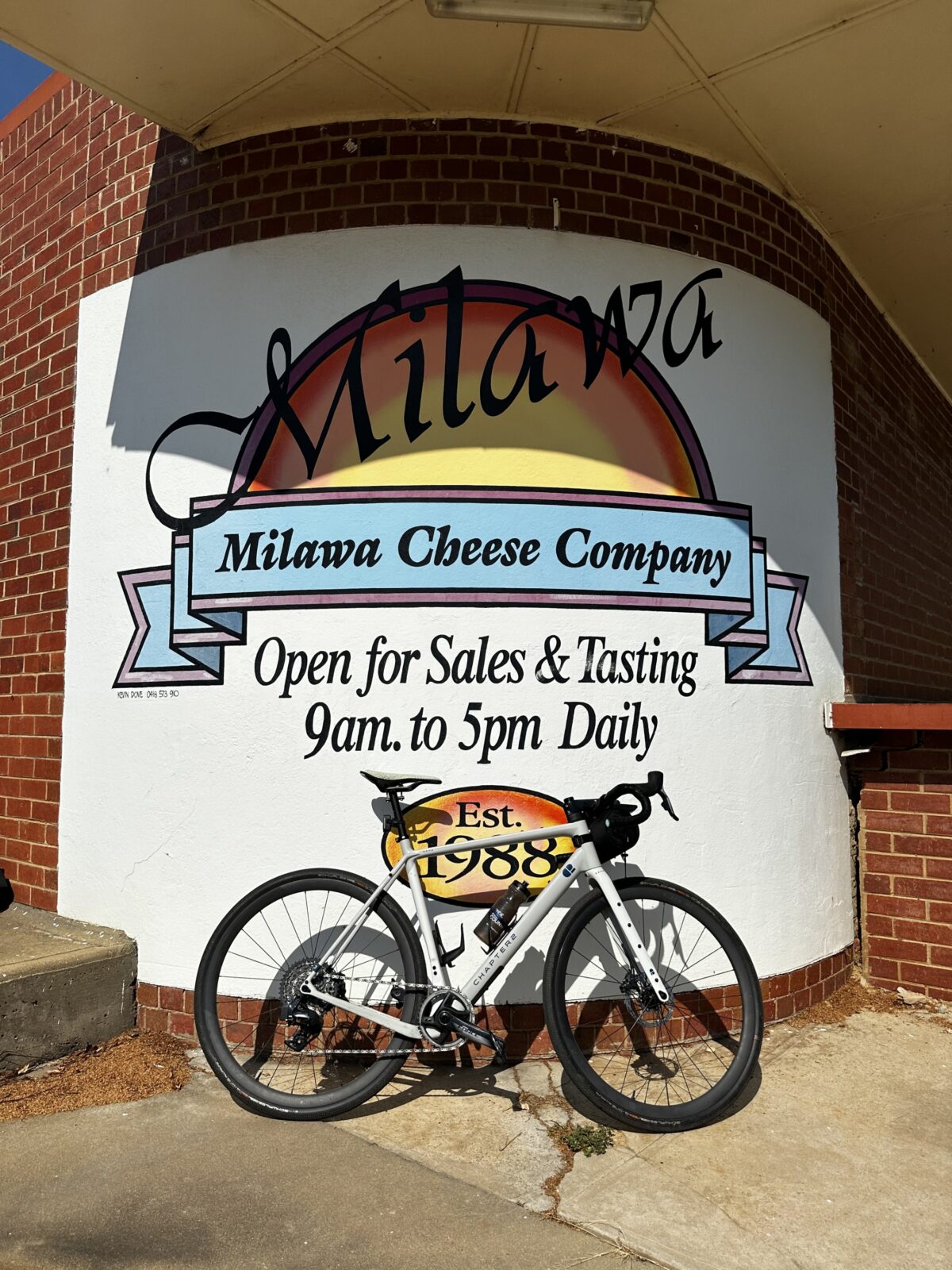 The Murray to Mountains Rail Trail is the perfect way to discover the diverse and ever-changing landscape of Victoria's High Country. Taking in more than 100 kilometres of sealed and off-road trails, it provides the perfect link between Wangaratta, Beechworth, Rutherglen, Bright and Myrtleford.
We rode a section of the 'Pedal to Produce' route, and quite to our surprise the Milawa Cheese Factory (and associate outlets) was the highlight of the day. Even if you're not a huge fan of cheese this place is well worth checking out. Founded in 1988 by the local Brown family, the objective was to produce European-style farmhouse cheeses here in Australia. And they do it so well, as you'll see by the huge number of visitors each day.
Mansfield
Just 2.5 hours from Melbourne, Mansfield is a nature and outdoor lover's paradise. Lake Eildon and the Delatite River are perfect for a freshwater cool-down and the food, wine and coffee scene is vibrant and delicious.
Magnificent alpine views, sensational gravel cycling along bush tracks and trails, and relaxing rides along the Great Victorian Rail Trail ensure there is something for every cyclist.
A highlight of this region plus the whole trip, was riding Mansfield gravel and, in particular, an afternoon spent cycling with Allan Gerrans. Yes, Allan is the father of the great Simon Gerrans, and a long-time Mansfield local.
No stranger to the hurt locker, Gerrans senior took us out along one of his favourite gravel loops and waxed lyrical about the region's riding options along the way – even on the climbs … this man is fit!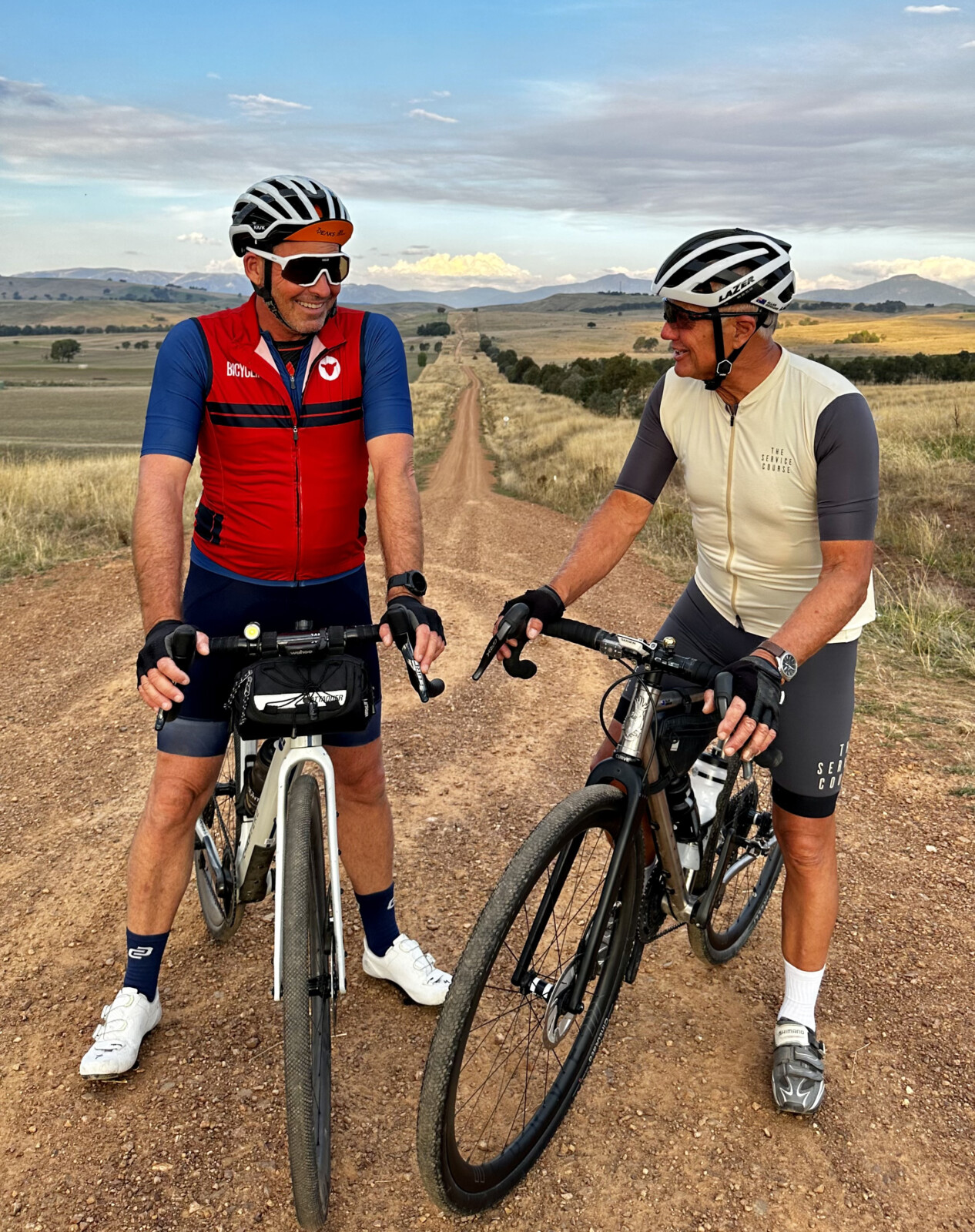 Somewhat of a hidden secret, Mansfield appears destined to become well-known as gravel central. The town is serviced by several top notch bike shops, there's a large local cycling fraternity, and the region's road and gravel cycling options abound.
All while pedalling in the midst of numerous spectacular mountains. Sadly Mansfield was where this trip ended, it seriously would've been very easy to stay at least two weeks' longer.
15 High Country Experiences (Other Than The Brilliant Cycling)
MITTA MITTA
Mitta Mitta Brewing Co
The Mitta Mitta Brewing Co is a family-built, owned and operated business, situated in the beautiful Mitta Valley just an hour away from Albury/Wodonga. Try the Mitta Bitta!
Mitta Pub
The Mitta Pub is one of the Victorian High Country's truly iconic watering holes. Warm and cosy open fires, an extensive wine list and hearty meals keep the atmosphere inviting and provide a comforting stop in the wintertime.
Dartmouth Dam
The massive expanse that is the Dartmouth Dam is an extraordinary sight; one you'll need at least a lunch break to take in! It is Victoria's biggest dam and can hold the equivalent of seven Sydney harbours!
Snowy Creek
Mitta Mitta is the meeting point of Snowy Creek and the Mitta River. Visitors can enjoy lure or fly fishing for brown trout, rainbows or redfin, or an invigorating swim in the beautiful waters behind the Mitta Pub.
BRIGHT
Sixpence Coffee Roasters
Nestled within the foothills of the Australian Alps in spectacular Bright, Sixpence Coffee is a family owned and run small batch roaster with a team striving for excellence in all things coffee! The cafe is easy to find, and most mornings there are loads of bikes out front!
Bright Brewery
What else needs to be said about the legendary Bright Brewery? With a well-worn copy of 'The Rules' at the seating area and cycling paraphernalia throughout the pub, this independent craft brewery, bar and restaurant is an icon.
Ginger Baker Cafe
Positioned right alongside the Ovens River, Ginger Baker Cafe is set amongst a backdrop of natural waterfalls and towering elm trees. A great place to stop after the ride, it is open for breakfast, lunch and dinner.
Tomahawks
Tomahawks is a casual bar and all-day eatery in beautiful Bright. Serving quality food, booze and good times, Tomahawks is a favourite for both locals and visitors alike.
Murray to Mountains Rail Trail
This famous 100+km rail trail is the perfect way to discover the diverse and ever-changing landscape of Victoria's High Country – from natural bushland to verdant farmland, and it's suitable for riders of all abilities.
Mount Buffalo
Towering above the valley and cutting a jagged plateau silhouette across the sky, Mount Buffalo is one of Australia's moth impressive and accessible mountains. It's also one of the nation's must-ride cycling destinations, as we've detailed above.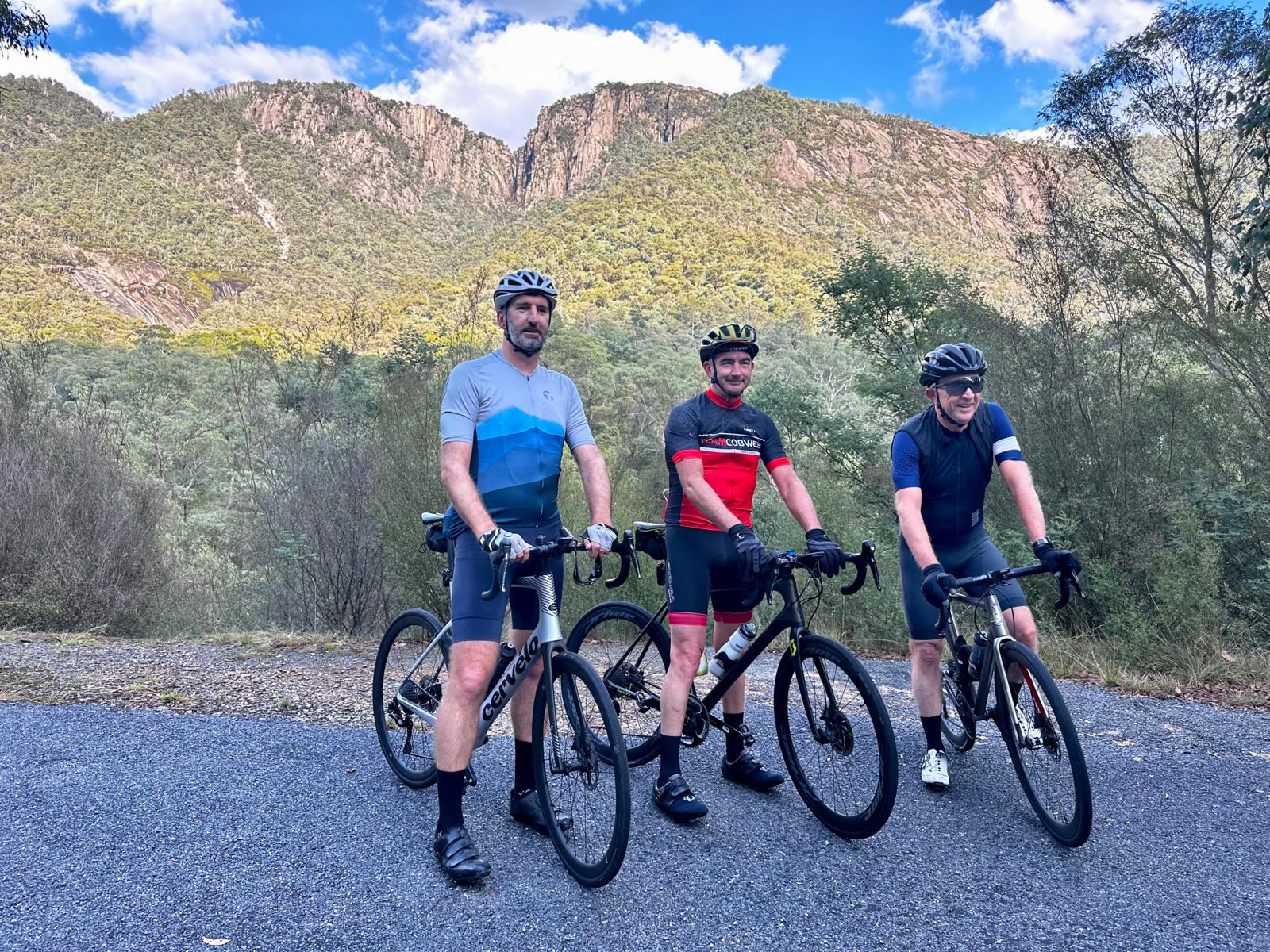 MILAWA
The Milawa Gourmet Region is the gateway to the King Valley and is located 15km from Wangaratta. In Milawa you'll find artisan producers of bread, mustard, cheese, honey and famous wineries.
Sam Miranda
The terrace area is the perfect place to relax, enjoy the wines and treat yourself to seasonal local produce from the kitchen or the finest coffee. The food here is phenomenal! We stopped for lunch during our trip and it was first class.
Brown Brothers
One of Australia's best-known winemakers, Brown Brothers is an icon of the wine industry. With four generations of wine-making experience, the Brown family are producing some of Australia's most innovative wine all from their King Valley Winery. Highly recommended!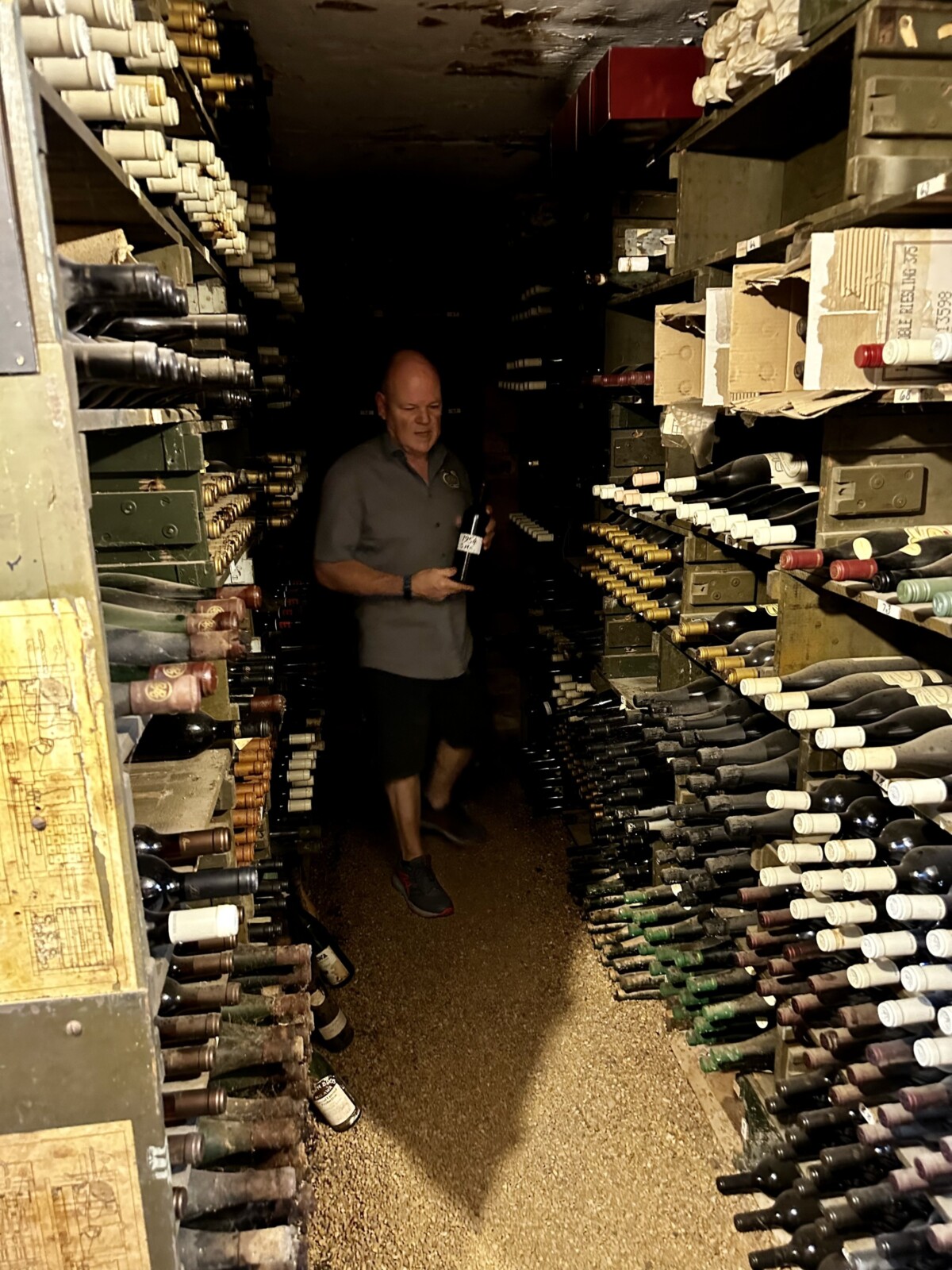 King River Brewing
King River Brewing is a microbrewery and taproom located in the King Valley. The rustic and comfortable taproom is built inside the original tobacco kiln, which was once this location's previous industry. There's a beer garden and an alfresco dining area. Well worth visiting after a big day in the saddle!
Milawa Providore
This is an absolute must-stop cafe. Pop your bikes on the racks outside and enjoy the best there is from this providore and cellar door in the heart of the Milawa Gourmet Region. They use the best local products in their cooking, and Redbank Wines is a local, family-owned winery focusing on cool climate, high elevation wines.
Mansfield
Mansfield Coffee Merchant
Mansfield Coffee Merchant is a top-quality coffee roaster and cafe in Victoria's High Country. We were there earlier this year and can still savour the taste of that first sip. It's a cycling-centric cafe with many riders stopping by, and the perfect place for that post-ride brew.
The Mansfield Hotel
The Mansfield Hotel is an award-winning family-friendly restaurant run by Lesa and Steve Brown. It is situated in the picturesque Mansfield High Country, which is a region renowned for holidays and tourism.
Mt Buller
Mt Buller is the perfect destination for mountain bikers, hikers, four-wheel-drivers and more. For those who enjoy mixing it up a little, the Mt Buller Bike Park is a world-class destination. Plus it's just three hours from Melbourne.
Ride High Country hosted Bicycling Australia on this trip. For more on Victoria's North East and the region's wide-ranging cycling options visit www.ridehighcountry.com.au