ENVE Composites went back to the drawing board to redesign their new disc-compatible carbon rims.
Designing a disc-specific wheel offers a huge advantage in aerodynamics and weight reduction according to ENVE. The carbon fibre wheel manufacturer said some disc wheels are simply repurposed rim-brake wheels but the 5.6 and 7.8 wheelsets have a new sidewall profile.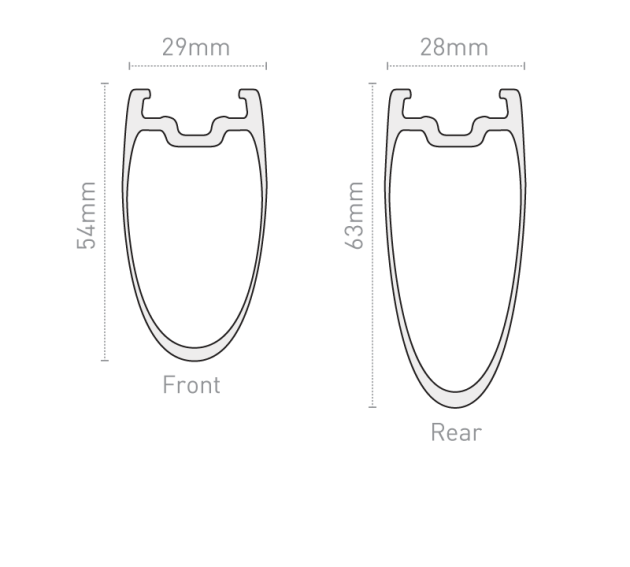 In a collaboration within the ENVE family, Simon Smart, the ex-Formula 1 Aerodynamicist behind the SES system and the ENVE mountain wheel technologies worked to optimise the performance of the wheel. ENVE's website best explains the benefits, "The elimination of a braking surface opens up the realm of aerodynamic and structural possibilities. When you don't have to engineer a flat braking surface and manage high temperatures from braking, you can reduce the rim's weight, adjust shape for improved aerodynamics and provide better tubeless performance.".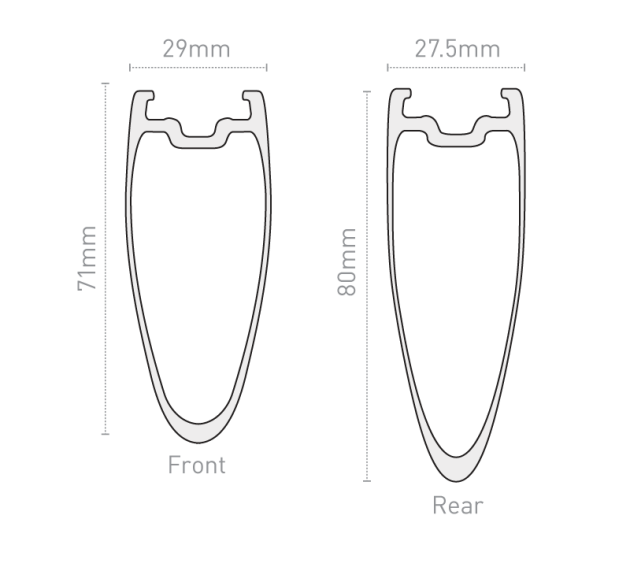 By updating the bulging curvature of the sidewall ENVE have improved the airflow and in turn has improved stability in variable winds. The carbon manufacturers also suggest that the reduction in weight has not come at the cost of strength and performance. a reduction in weight makes the wheels more responsive and offers better acceleration. Reducing the weight of the rim alters the rotational mass of the wheel, improving handling by lowering the centrifugal force towards the hub.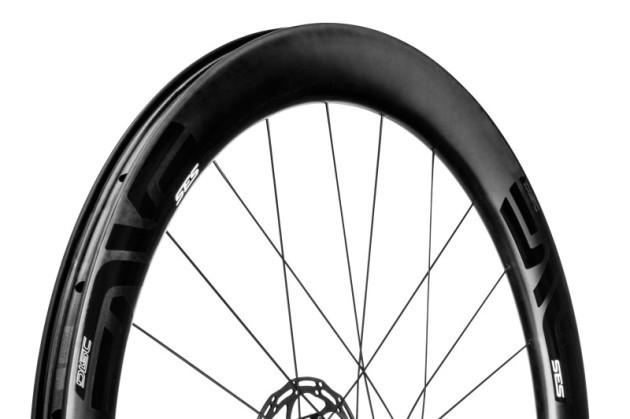 Like the other models in ENVE's quiver, the disc-specific wheelsets will also feature the different geometry between the front and rear wheel. This is to enhance aerodynamics by reducing drag.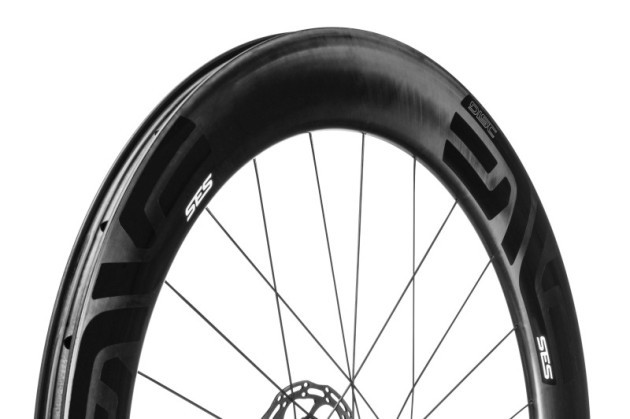 The wheels are be compatible with larger volume road tyres and are tubeless-ready clinchers, something that ENVE believes is the future of road bike technology.
The full specifications are below but Australians will have to wait a short while for the estimated time of arrival and a recommended retail price according to Australian ENVE distributor Monza Imports.
SES 5.6 disc specs
Rim weight: 450g front – 470g rear
Depth: 54mm front – 63mm rear
Width: 28.75mm front – 28mm rear
SES 7.8 disc specs
Rim weight: 492g front – 521g rear
Depth: 70mm front – 78mm rear
Width: 29mm front – 27.5mm rear