Edition #243 of Australia's favourite road cycling publication is out now, with the September/ October Bicycling Australia Magazine jam packed with a wide range of unmissable content.
Inside edition #243 you'll find –
The Magic Number
It's the question so many cyclists ask, 'how many kilometres (or hours) per week should I be riding?' Pete Maniaty has the answers from page 24.
Victoria's High Country
As close to European cycling as we have here in Australia, we ride road, gravel and trail – plus taste some gourmet delights – in Victoria's stunning High Country.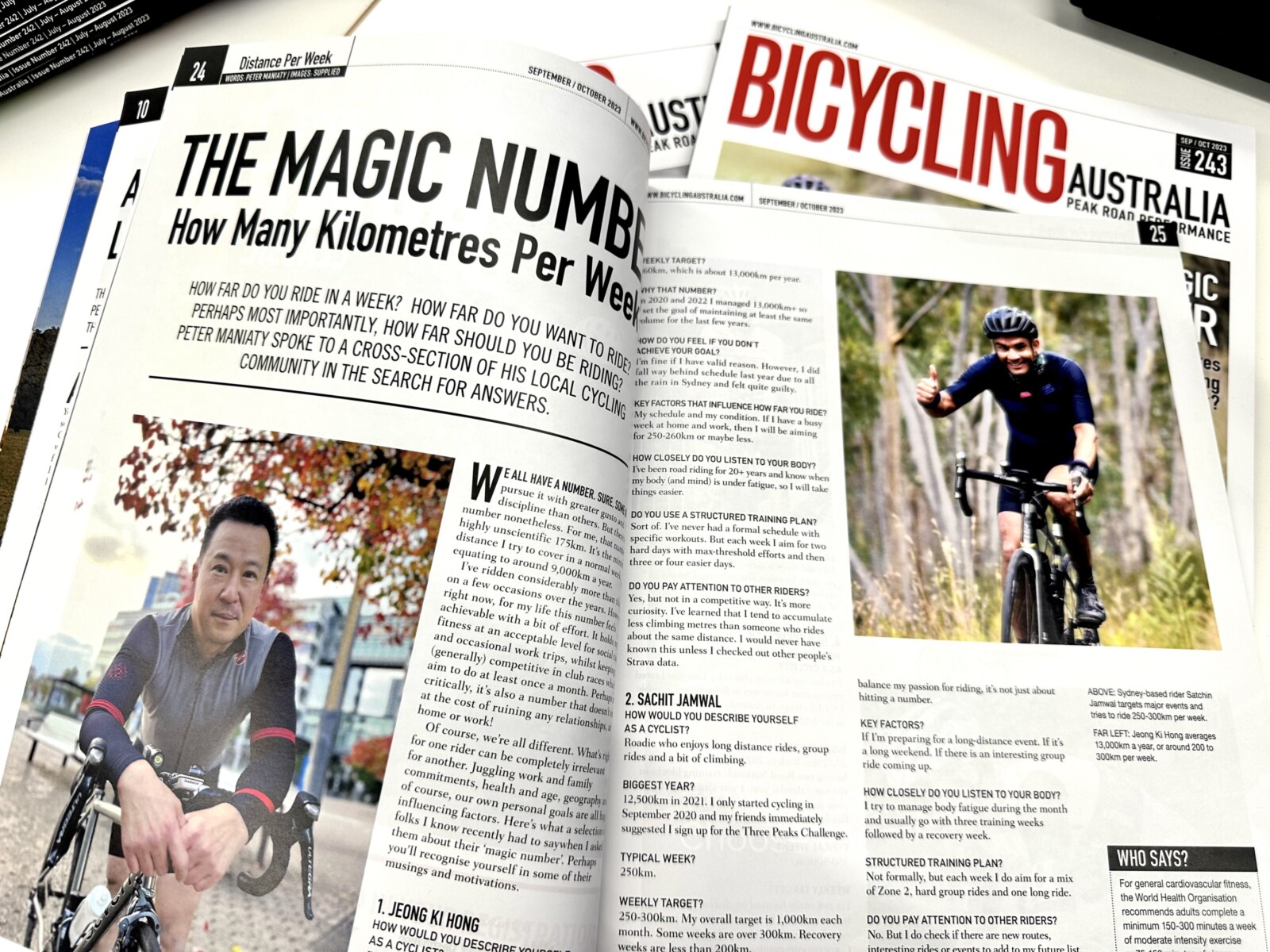 Eurobike Wrap
It's the #1 cycling trade show of the year, a showcase of literally thousands of products from the bike world. We report back after three epic days at Eurobike '23.
Maddy's Coffee
This is both a Middle Eastern cycling adventure and a story about a young Australian doing exceptionally well overseas. Maddy Black races for a local cycling team and has started a unique coffee company. More from page 44
Cycling Italy
London-based Aussie cyclist Amy McPherson takes us on a dreamy trip to Italy. There she rides a section of the 5000km 'Le Vie Del Bike'. Seeking travel inspiration? You'll find it in edition #243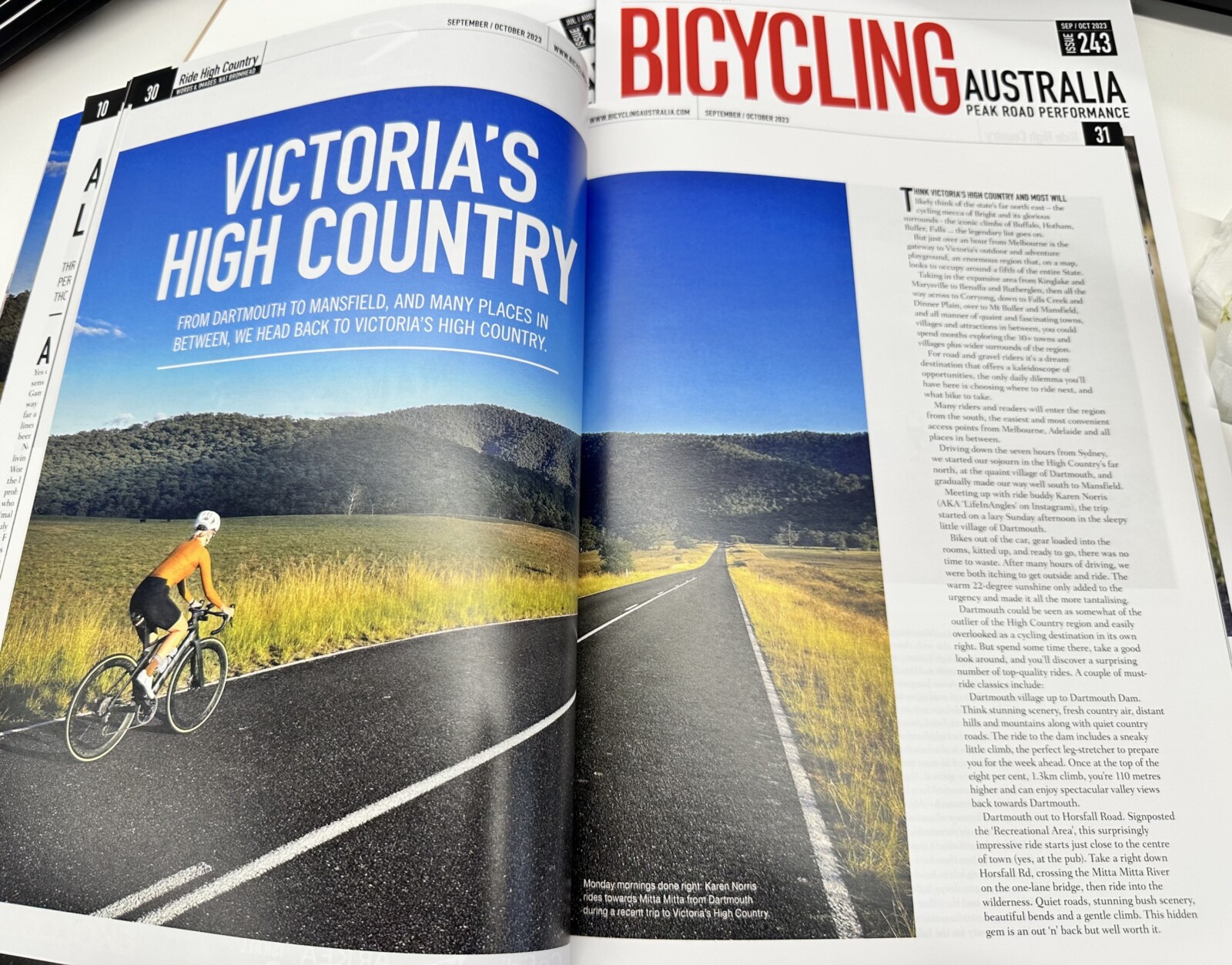 MASTERCLASS
Remote Bike Fit
Veteran cycling writer and photographer Steve Thomas has done a hell of a lot of cycling over the years, and he's starting to feel it. Steve explains how a remote bike fit has helped ease some niggling injuries.
Beating Sciatica
Sciatica is a major issue for a huge number of people in the community, including cyclists. Here we take a close look at an interesting way to ease the pain.
TEST LAB
Trek Velocis Mips
Trek's lightest helmet ever, and one of its most feature-packed, the Velocis was recently ridden by Lidl-Trek's Mens & Womens TDF teams. We join the pros by riding and reviewing the helmet inside.
Winspace Wheels
Bicycling Australia's resident long-range powerhouse Luke Meers has now ridden more than 3000km on these Winspace wheels. His comprehensive review starts on page 68 of the magazine.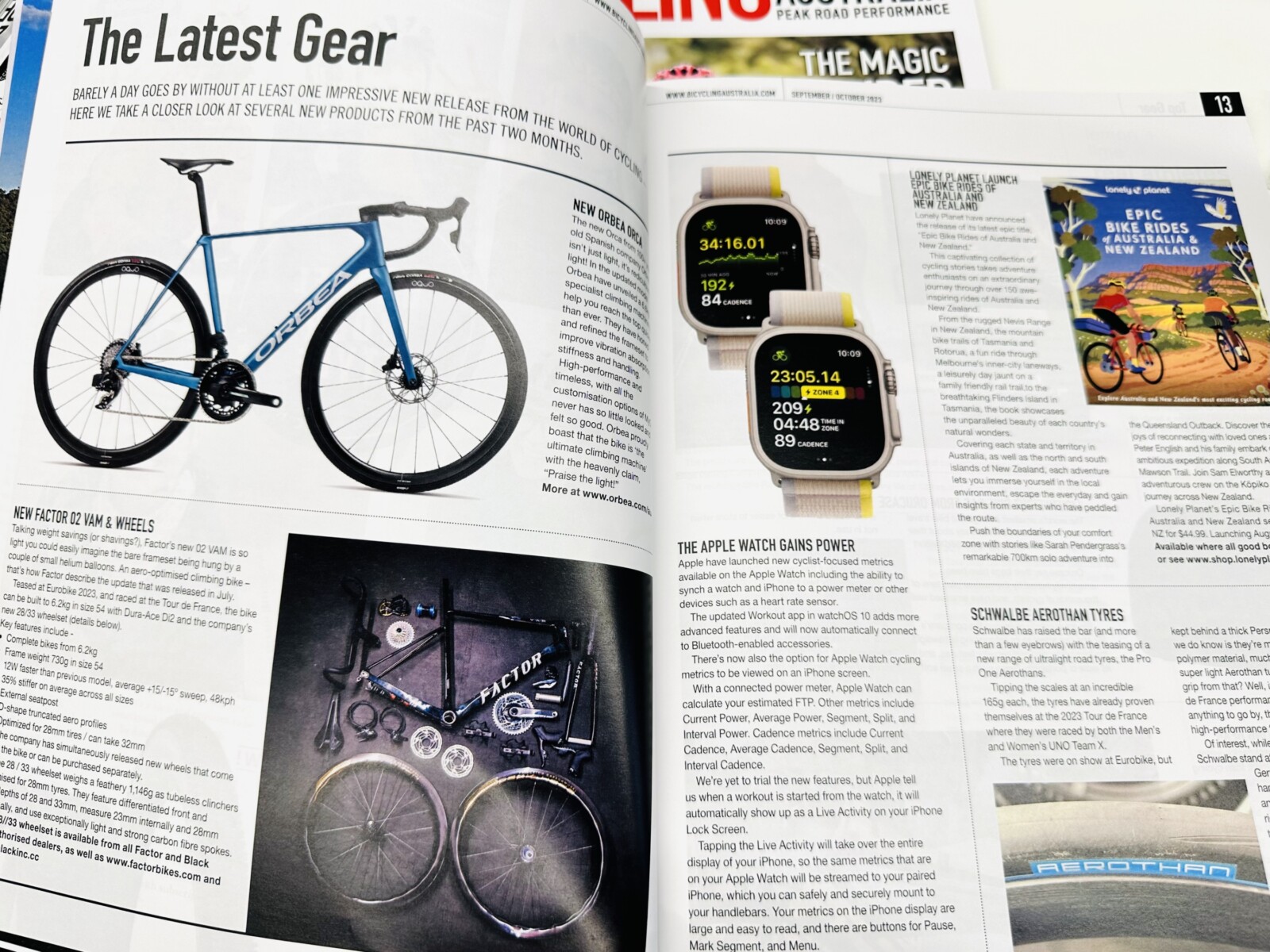 BBB Shoe Covers
Booties, or shoe covers, can make all the difference on those cooler mornings and nippy late afternoons. Here Peter Maniaty test out these cozy covers from BBB.
Sungod Airas
Amy McPherson rides and reviews these stylish sunglasses from UK-based SunGod. How does the order process stack up and are the glasses worth it? Read here review from page 71.
Garmin Edge 840
Garmin's best computer yet? Canberra based cycling gear specialist Dr Michael Hanslip sure was impressed with this latest GPS/computer from Garmin. Read his balanced review and see for yourself.
Suunto Smart Watch
Pete Maniaty is still trying to get his head around the hundreds of modes, features and functions of this latest high-end smart watch from Suunto.
Hope Union Pedals
Hope are a UK brand that have built a solid reputation on creating world-class cycling parts and accessories. Here Steve Thomas test out their Union gravel & MTB pedals.
Ekoi Summer Kit
Ekoi are a long-established French brand, but this year they seem to be taking the cycling worked by storm. In anticipation of the looming warmer months we ride their latest summer kit.
Cycology 8 Days Kit
You won't miss Pete Maniaty when he's riding this colourful kit from Sydney-based Cyclology – it's the 8 Days kit and we think it's kind of cool!
Bike Reviews
Ribble Titanium
125yo UK bike brand Ribble are quietly making inroads into numerous other territories including Australia. Here we ride one of their all-road offerings, the Gravel Ti, across Europe on a 2000km test.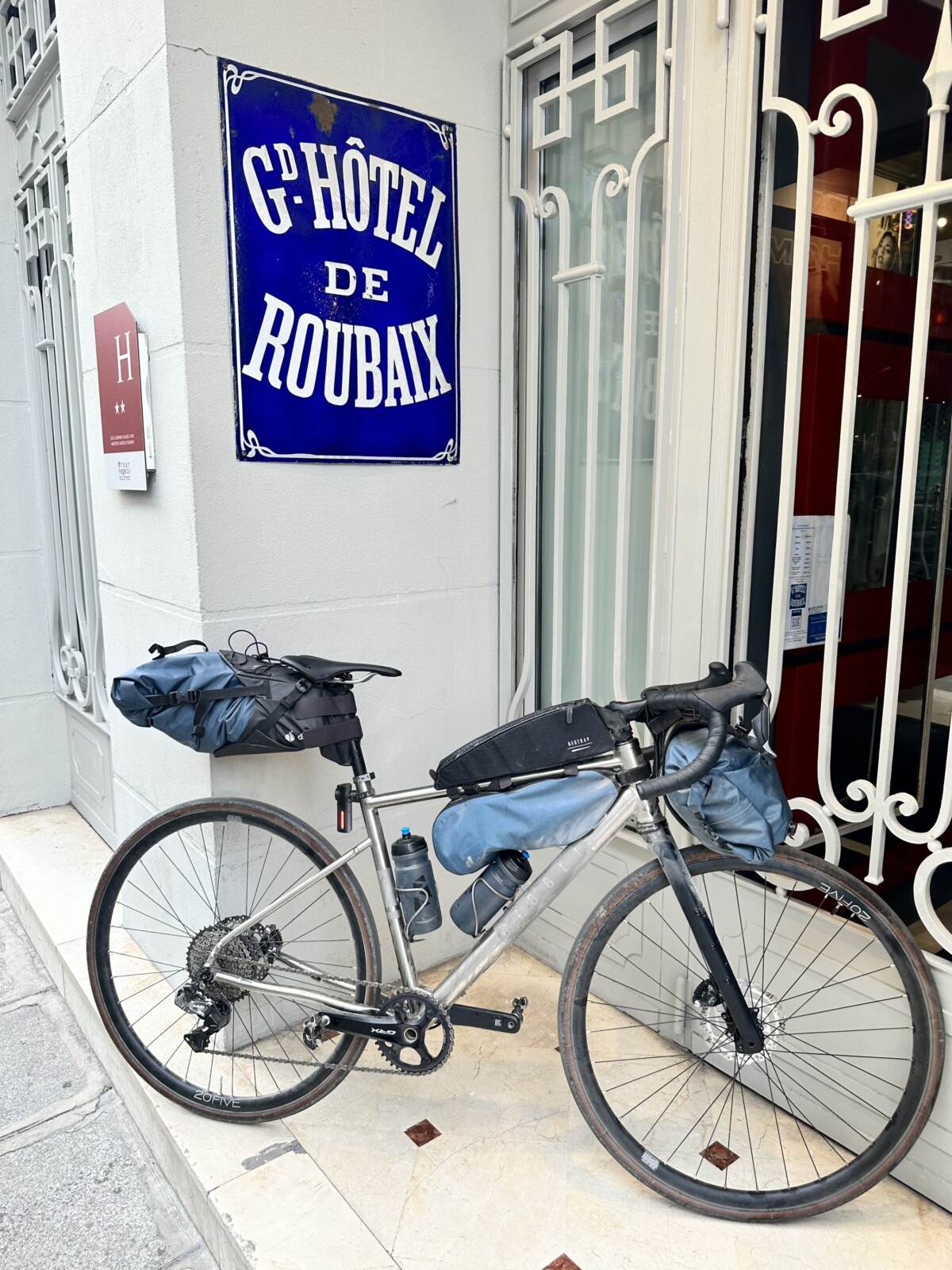 Adventures In Gravel
In a wide-ranging simultaneous review of numerous high-end bikes at once, this 5-page special focusses on some of the biggest releases over recent years.
PLUS ALL OUR REGULARS
Publisher's Note
Top Gear
The Big Picture
Bang BANG with Lee 'Hollywood' Turner
Spin Cycle with Anthony Tan
The magazine is at your local newsagency now – pop by and grab a copy today!