With the road events wrapped up in Rio the cycling world has turned its attention to the track with some fast-paced action coming from the boards of the velodrome today.
The Australian women's team pursuit riders finished third after an in-form Great Britain broke the World Record to qualify in top spot.
Reigning world champions the USA qualified second with the bruised Australians, still feeling the effects of a shocking training crash, qualified third fastest.
But Aussie teammates Annette Edmonson, Georgia Baker, Amy Cure and Chloe Hoskins are still in the mix.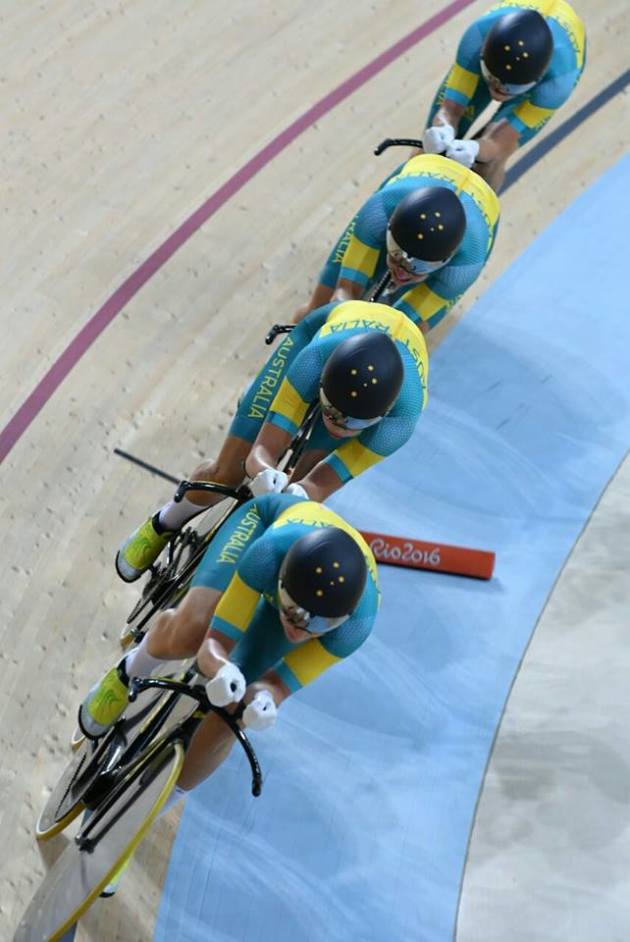 After the qualifier Edmonson took to social media to say "I've never been happier to qualify 3rd! So proud of these girls after a rough few days! Now time to recover for the next round on Saturday".
The Australian men's team pursuit riders secured a place in Friday's medal event after clocking the third fastest time during their qualifier.
The last of nine nations to race, Australia's triple Olympian Jack Bobridge, 2012 London silver medallist Michael Hepburn, Alexander Edmondson and debutant Sam Welsford recorded a time of 3mins 55.606secs for their 16-lap event.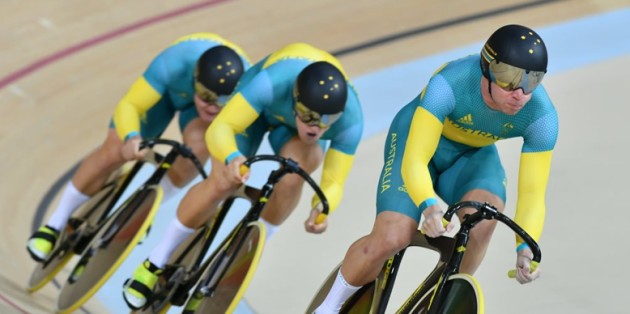 Not such good news in the team sprint with Aussies Matthew Glaetzer, Nathan Hart and Patrick Constable finishing fourth their final.
"That's sport. We have been on the winning side of that scenario before," said a philosophical Glaezter after the race.
"Yes it's disappointing seeing we came fourth on the scoreboard but we are at the Olympics and we rode our hearts out for our country and we can't do much more than that.'
The track racing continues over the weekend and into next week in Rio.