The 2020 Santos Tour Down Under will welcome one of the greatest cyclists of our generation with retired Swiss professional, Fabian Cancellara taking centre stage both on and off the track.
Cancellara is a four-time World Time Trial Champion, reigning Olympic Time Trial Gold Medallist, 11-time Grand Tour stage winner and winner of countless one day Classic races spanning his 17-year cycling career.
The professional road cyclist, who last rode for UCI WorldTour team Trek-Segafredo, said he was looking forward to visiting South Australia for the Santos Tour Down Under.
"I am still very much involved and connected in the cycling and sporting world and I am looking forward to seeing the race and being a part of the Challenge Tour," said Cancellara.
"The excitement that the Santos Tour Down Under brings as the first race on the UCI calendar is something special and I can't wait to visit Down Under again in 2020," he said.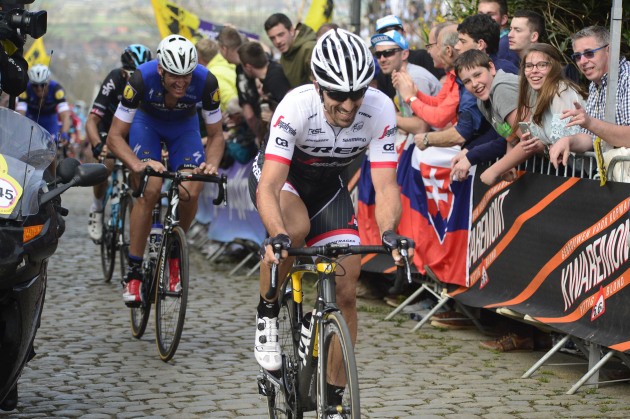 Mike Turtur, the Tour Down Under Race Director, said Cancellara's career and success was a story of strength, initiative, and perseverance.
"Fabian was an instinctive rider and one of the most successful cyclists in our sport's history," said Turtur.
"He was an athlete with incredible power and determination to win, he was a committed student in his psychological preparation as well as his physical training," he said.
During his career, Cancellara was a part of an industry that rapidly grew in professionalism and popularity, with sponsors, bikes, teams and the growing crowds all riding the wave of change in the sport.
Still very much connected to the sport that he has loved since he was a child, Cancellara now builds the business of sport and cycling, continuing his involvement with his Chasing Cancellara programs running throughout the world.
"Fabian will tell some great stories and has a long history with the sport – he will give great insight into his cycling career, before and after the wins," said Turtur.