An ultralight, aero-optimised climbing bike – that's how Factor describe the new 02 VAM released this week.
Teased at Eurobike 2023, and currently being raced at the Tour de France, the bike can be built to 6.2kg in size 54 with Dura-Ace Di2 and new wheels also released today.
The wheels are tubeless ready carbon clinchers with a depth of 28mm up front and 33 at the rear. They feature carbon spokes and weigh just 1,146g.
Factor Bikes Director of Engineering, Graham Shrive, said the project began by asking the riders of the Israel-Premier Tech team 'On what terrain do you get your results and how can we help that?' They wanted a bike that would be under 7kg in race trim, with pedals, transponder and number."
"Then we asked, 'What's stopping you from riding the previous O2 VAM?' They said aero and stiffness. So, we made the new O2 VAM as stiff as the OSTRO VAM, a 35% increase, and 12W faster than the old O2 VAM in the wind tunnel, which is around half the difference to the OSTRO VAM and at low yaw angles of 0-5˚ it's only 5W behind."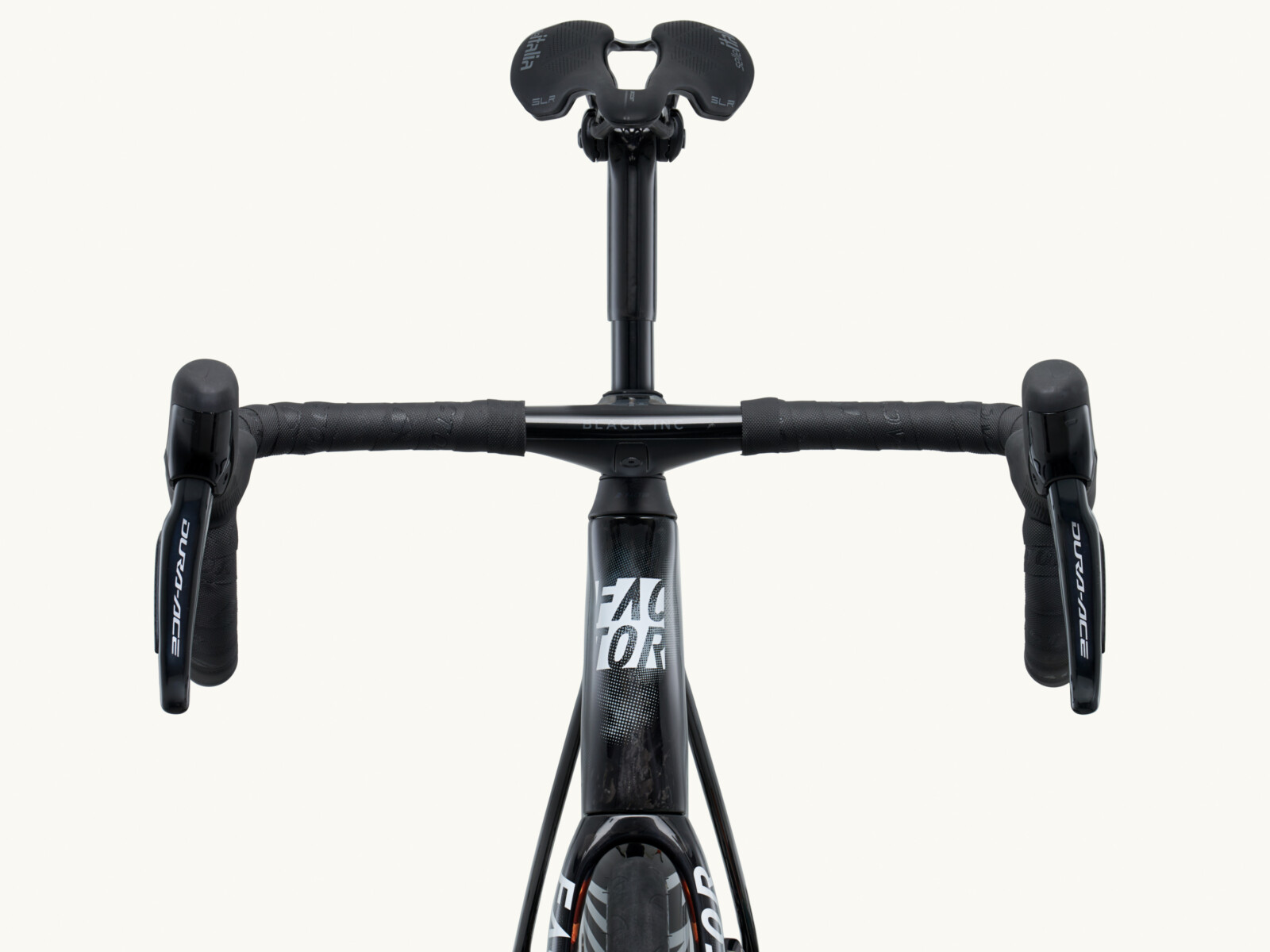 The new O2 VAM is right on the UCI weight limit when race-ready and faster than any other bike this light."
Bicycling Australia are yet to ride the bike but we've been told one is on the way. Factor say ride comfort has been increased by the external seatpost and ultra-thin toptube, which reduces to 10mm to promote controlled deflection at the saddle over bumps. The riding position has also evolved, with a 10mm increase in stack height across the size range.
Key Features
• Complete bikes from 6.2kg
• Frame weight 730g, size 54
• 12W faster than previous model, average +15/-15º sweep, 48kph
• 35% stiffer on average across all sizes
• External seatpost
• D-shape truncated aero profiles
• Optimized for 28mm tires
• 32mm max tire clearance
• 10mm higher stack, in response to customer fit data
• 7 sizes, 3 paint schemes
• Prisma Studio custom paint available immediately
• New Black Inc 28//33 wheelset with carbon fibre spokes, 1,146g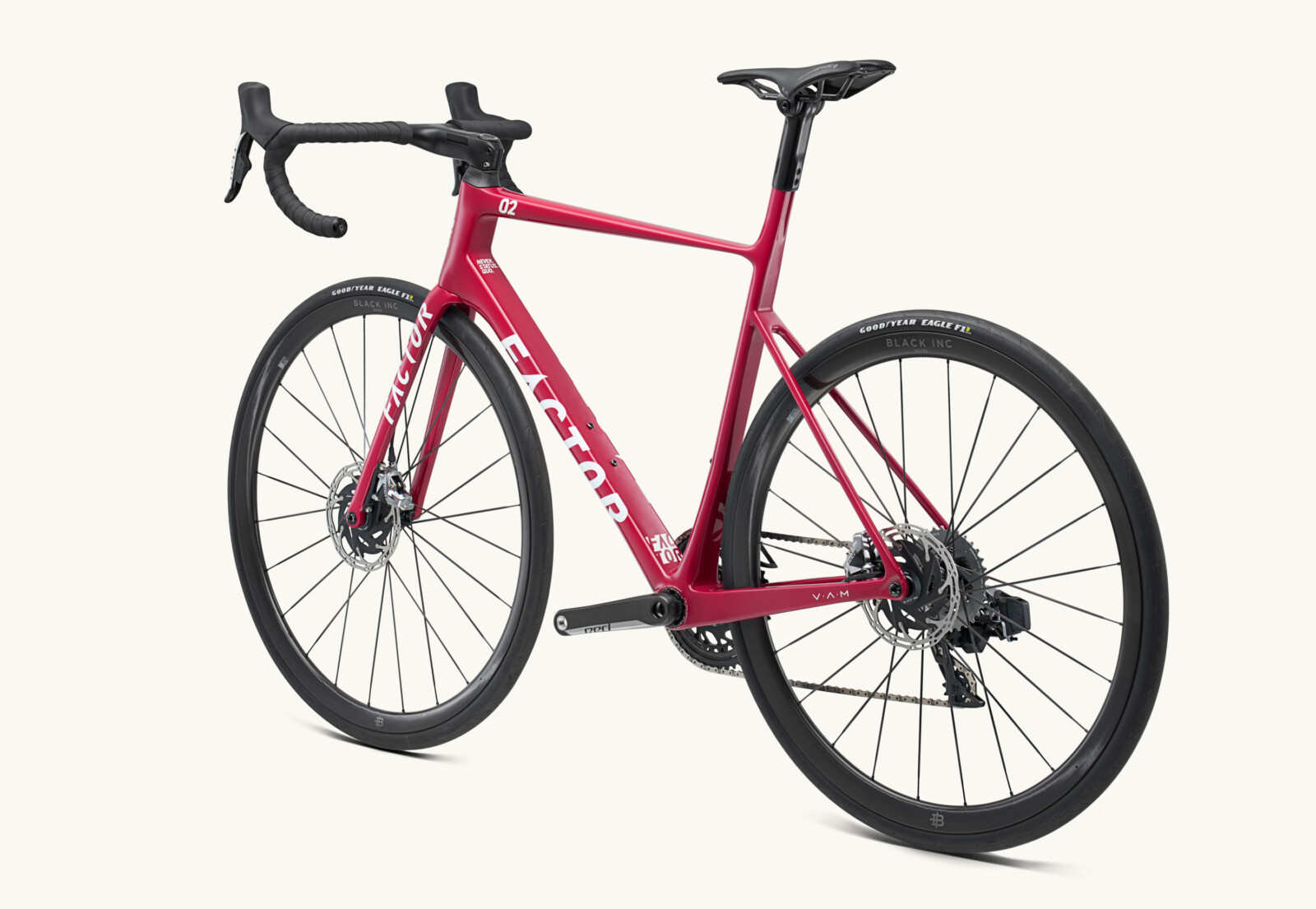 Chris Froome's Involvement
Four-timeTour de France winner Chris Froome is heavily involved with Factor bikes. He said the new O2 VAM started from a conversation with Rob [Gitelis, Factor Bikes CEO] over a year ago.
"It's one thing to make a bike that's under 7kg, but we also need it to be competitive on aerodynamics and rigidity, and that's what Factor has now done with the new O2 VAM," he said. "It's going to be a very special bike."
"Being on Factors, it's the first time in my career that I've had such direct input and communication with the people making the equipment that I'm going to race on. It's something I really enjoy, because you give feedback, you know it's being listened to, and some weeks or months down the line you see the final product and it will be just what you talked about."
"You can feel it immediately," said Chris. "The wheels especially are much more responsive. You push on the pedals and it just goes."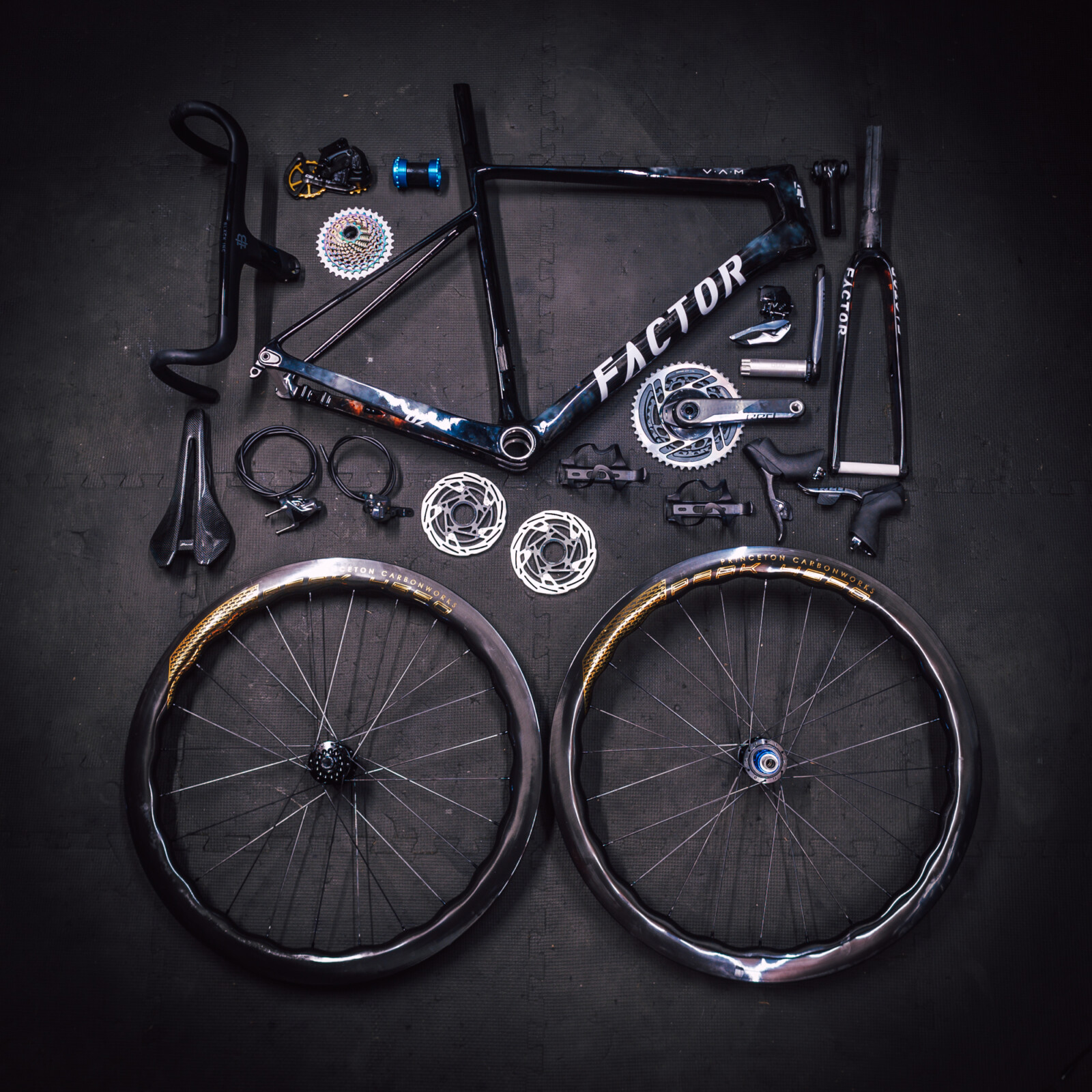 New Black Inc 28/33 Wheelset
The new 28 / 33 wheelset weighs a feathery 1,146g as tubeless clinchers optimized for 28mm tires. They feature differentiated front and rear depths of 28 and 33mm, measure 23mm internally and 28mm externally, and use exceptionally light and strong carbon fiber spokes.
The 28//33 wheelset is available separately from all Factor and Black Inc authorised dealers, as well as www.factorbikes.com and www.blackinc.cc, priced at $AUD4,690.