Originally launched in 2011, Merida's aero bike has seen a series of significant changes over the years. Amid a barrage of new releases from across the cycling world over the past few weeks, the latest incarnation of this slippery steed features a range of updates and impressive additions.
For 2021 there's a refined frameset, a more efficient and aero-focussed cockpit & fork, new seat post shape, lower seat stays and an increased tyre width – but first a little about the history of the Reacto.
The debut 2011 Reacto preceded the 'trend' of aero bikes in the peloton, but the aero-shape of the fork, seat-tube, seat-post and rear-frame already pointed towards the development of this new trend. All cables were internally routed at that point, and a dedicated Di2 version was also available.
In 2012 a rubber insert was added to the S-FLEX seat post bringing new levels of comfort to the aero segment. The most significant breakthrough for the Reacto was the launch of version II in 2013, with the launch of TEAM LAMPRE MERIDA. The REACTO II was a purebred aero bike particularly aimed at sprinters and breakaway riders.
For the 2018 season, the bike recieved a long list of changes including reduced weight and adding disc options to the range.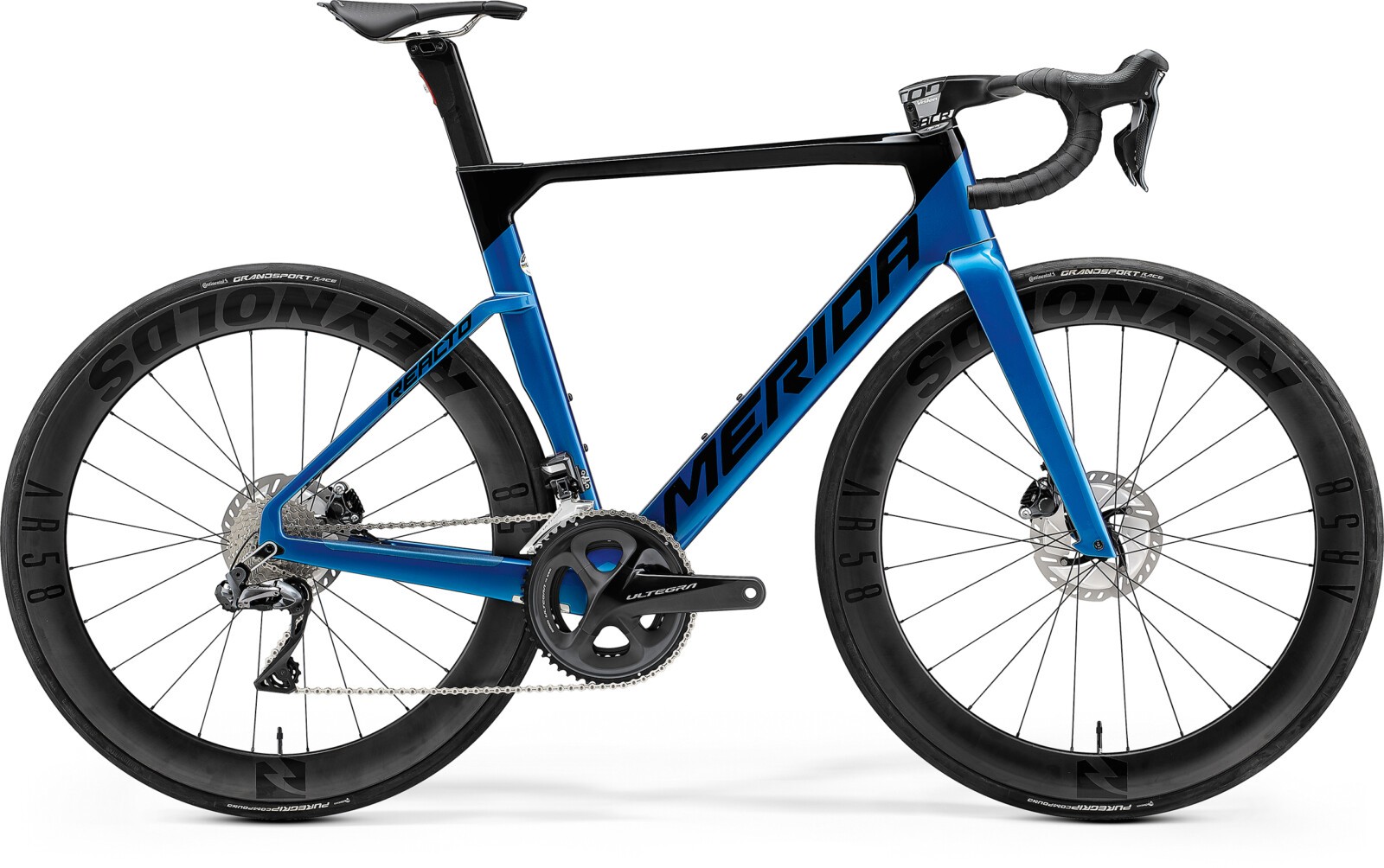 For 2021 Merida have launched the Reacto IV with refinement and aerodynamics front and centre. The company say the bike is a 'great performing all-rounder with class-leading aerodynamic performance'. The frameset has been refined and lightened with a new carbon layup process.
The cockpit and front end of the bike feature complete cable integration which offer a claimed saving of 2 Watts. There's a new fork design that is more integrated into the frame, for a further 2 Watt reduction according to Merida.
The seat stays are lower and there's a concealed seat post clamp plus a more streamlined and hidden through axle. Front and rear you'll see neatly integrated disc coolers, also helping improve aerodynamics. To tyres and there's increased clearance for up to 30 mm width.
Bicycling Australia will have further details and a full review of the 2021 Reacto soon. The new Reacto models will start to arrive in Australia from October and the line-up will consist of the following models.
REACTO TEAM-E FRAMESET | RRP $3999 | Colour: Bahrain-McLaren Team
REACTO 8000-E | RRP $7799 | Colour: Black/Light Blue
REACTO FORCE | RRP $6499 | Colour: Glossy Black / Matt Black
REACTO 7000-E | RRP $5499 | Colour: Glossy Titan / Silk Titan
REACTO 6000 | RRP $4199 | Colour: Gloss Blue / Matt Blue
REACTO 4000 | RRP $3499 | Colour: Glossy Red/ Matt Black