Around 7 years after breathing life into the indoor training scene, Zwift are seriously looking to disrupt the smart trainer market with the launch of 'Zwift Hub'.
The Hub is a direct-drive, company-branded smart trainer available for a surprisingly low price directly from Zwift. It will be available from October 3, is the company's first own-brand smart trainer and signals a bold step forward for the global training platform.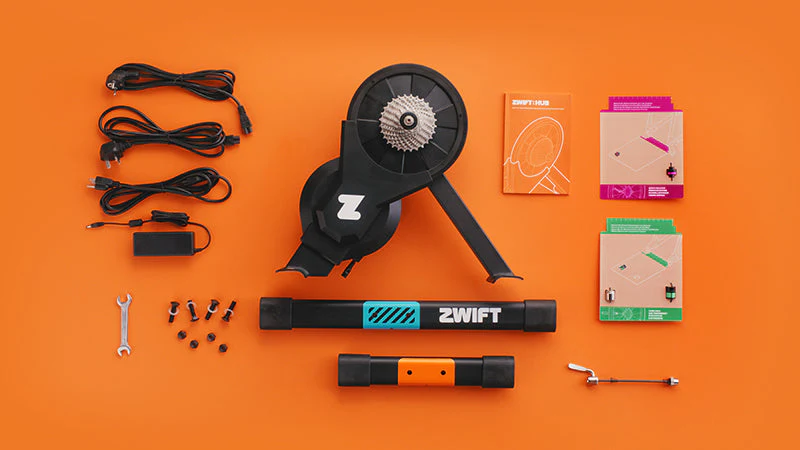 Before we get to the strong Australian connection and the origins of the 'new' smart trainer, Eric Min of Zwift said getting started on the platform has never been the simplest of processes.
"It can be hard to know exactly what equipment you need to Zwift, and that equipment can be costly," he said at the product's global launch.
"Hub is designed to make it easier for cyclists to get onto Zwift, and to deliver an unmatched value in the trainer market." Backing up their 'make it easier' claims, the Hub features simple set up including colour-coded assembly guides.
Priced at $US499 / $AU799, the company have effectively laid down the gauntlet and seem to be seriously disrupting the smart trainer scene.
From Windsor To The World: The Aussie Connection
Eagle-eyed readers will already have noticed the trainer is near identical to JetBlack's popular Volt, one of the best-valued, most realistically priced, high-performance trainers on the market.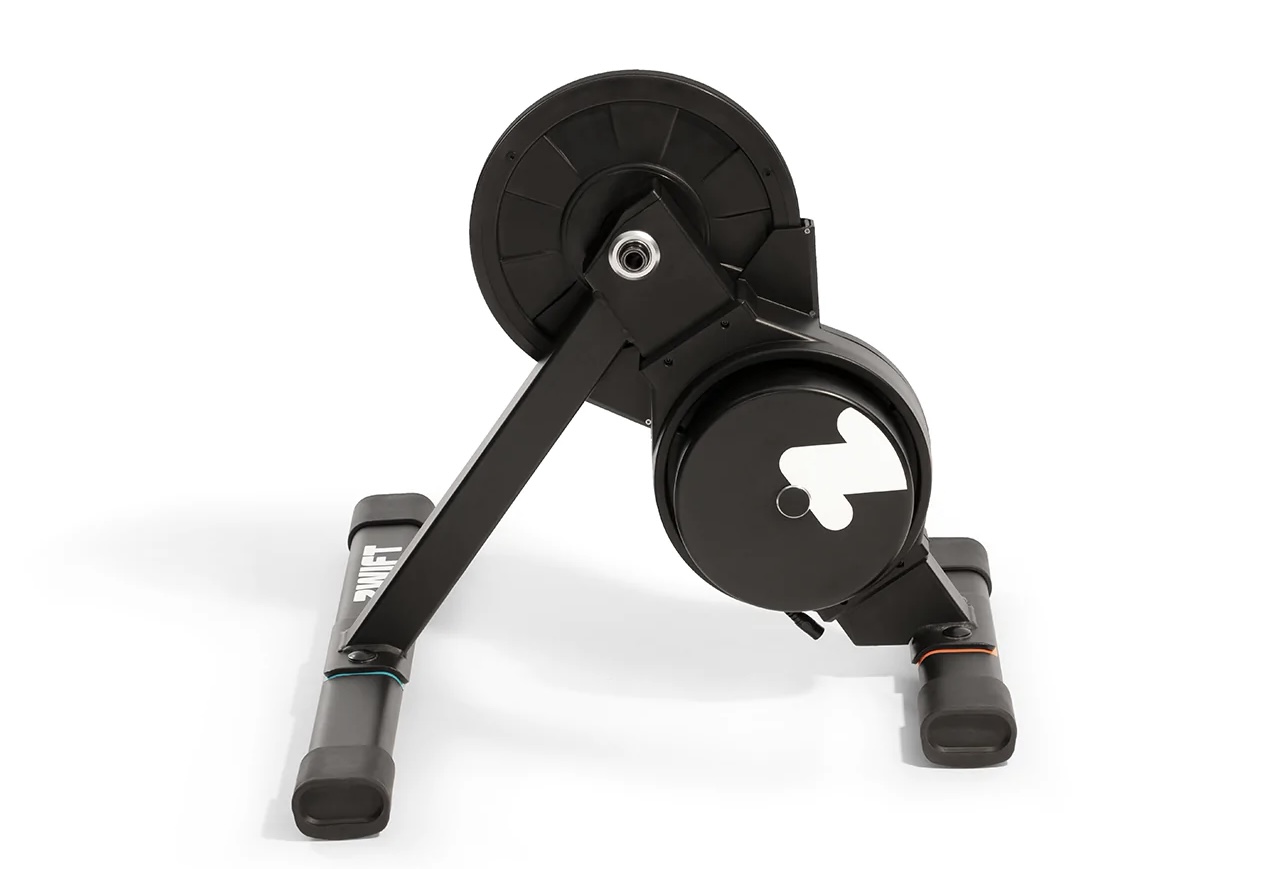 Based in Sydney's satellite suburb of Windsor, JetBlack have quietly been creating top quality cycling equipment since 2005. Soon after the Zwift Hub story broke, we spoke with Tony Simmonds, Founder & Managing Director of the company.
"Zwift were looking something that offered really good performance at the right price point," Tony told us.
"Outside the Volt, there weren't that many other realistic options," he continued.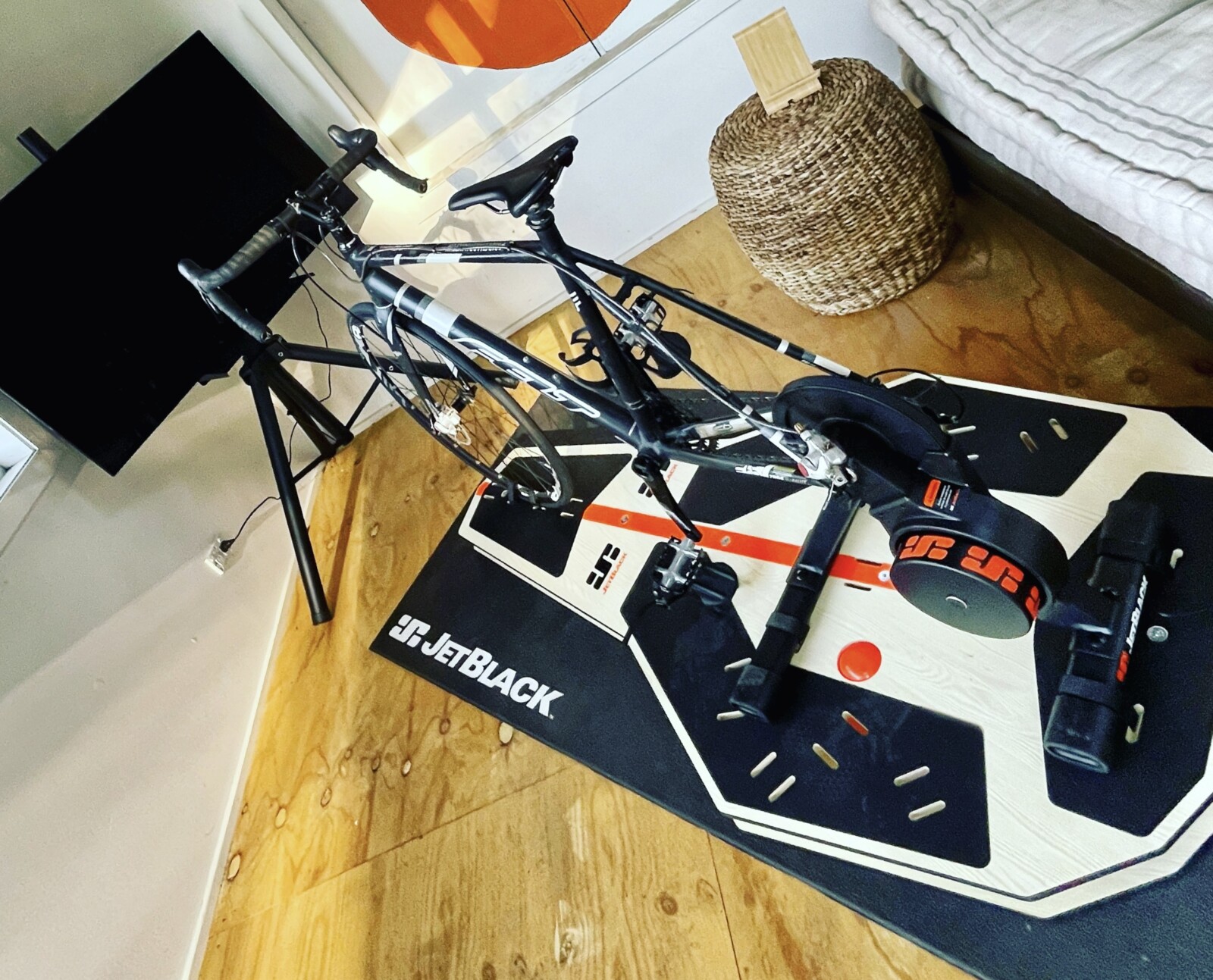 Explaining that the revered Volt was no overnight success, Tony's said he and the team have been working on the Volt for countless hours over many years.
"We've worked hard over the years to get the Volt up to speed," he said. "Our firmware alone has been in development for 5 or 6 years."
Tony explained how the little Aussie company have been painstakingly working to perfect the smart trainer, and were one of the first to offer training with power with their Jet Black Dyno.
"We started in 2005 and obviously, in more recent years, it's all been about smart trainers. We have put thousands of hours into developing firmware over the years – it's the little things like mimicking the feeling of the momentum of a bike cresting a hill or starting a descent."
"All those little nuances help give a lively and more realistic ride, and all this really enhances the overall indoor training experience."
"Power accuracy is another critical aspect," he continued. "We've put literally 10s of thousands of hours into ensuring accuracy."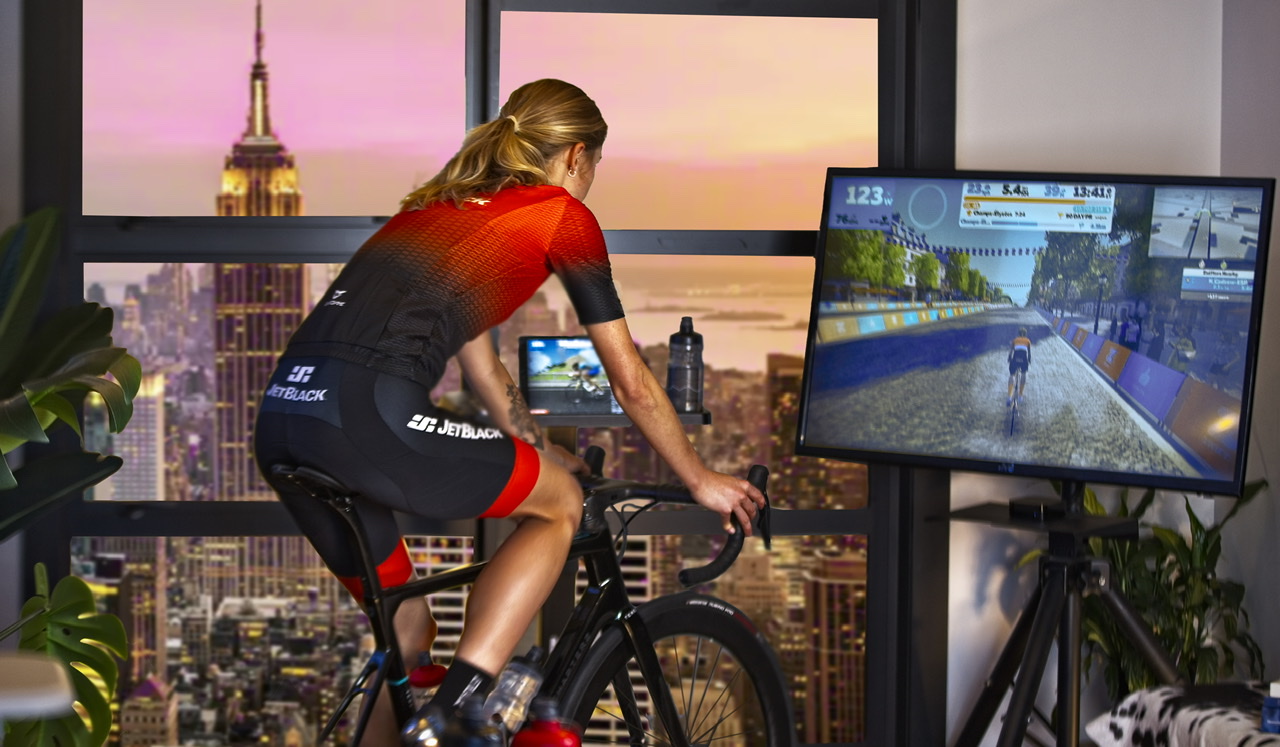 Tony went on to explain how Zwift were looking for a high-performance trainer at the right price point.
"JetBlack are Zwift's development partner on this major project," he said.
"Our collaboration with Zwift had been on a hardware, electronics and firmware basis. The JetBlack tagline is 'accessible performance' – we're all about delivering great value products that work really well and I feel that Zwift have recognised this.
"They approached us and we've worked with them to bring the Hub to market and overall, now it's launched, it's all quite surreal."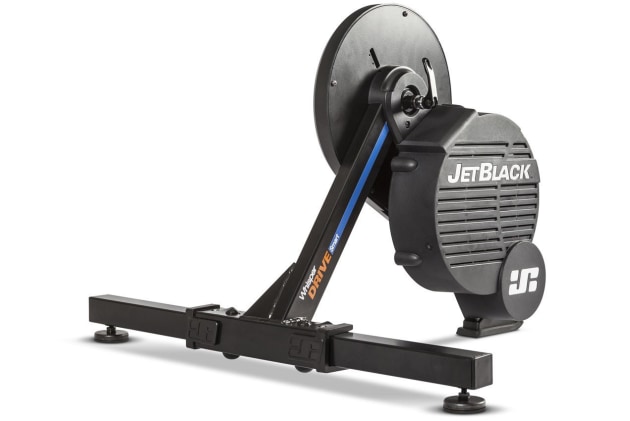 "They could work with anyone," he continued. "For us to be working with Zwift is a massive honour, it really is humbling. Zwift have disrupted at a new price point. I'm sure there will be some interesting discussions going on at the offices of Wahoo and Tacx."
While Zwifts global strategy is to market the Hub online and direct to customers, Tony said JetBlack's strategy will continue to be selling through Local Bike Shops as well as online.
"Our primary focus will be to continue to support our retailers," he told us. 
And on future developments and any other JetBlack news, Tony said numerous accessories were on the horizon and we'll be seeing JetBlack gear at the Wollongong World Championships.
"I can say over the coming months we will have new indoor training products coming – some very soon so watch this space," he said.
"And we are working closely with the Belgian World Championships team – Wout van Aert & Remco Evenepoel will be warming up on JetBlack Volts as well as using our bidons. So look out for Wout & Remco in Wollongong," he concluded.