New products absolutely proliferate in the world of cycling! Here we name several standout new items from the past 12-months. 
Long Sleeved Jersey Of The Year
A quality long-sleeved jersey is hard to come by, and for many Australian-based cyclists this is a real shame. With the highest rates of skin cancer in the world, staying smart, using sunscreen and minimising exposure harmful UV rays is critically important. 
There's nothing worse than a long-sleeved jersey with too short a sleeves, and sadly even some offerings from the bigger manufacturers are short on the wrists when a rider is in the drops … if you're trying to stay sun smart you don't want red striped wrists!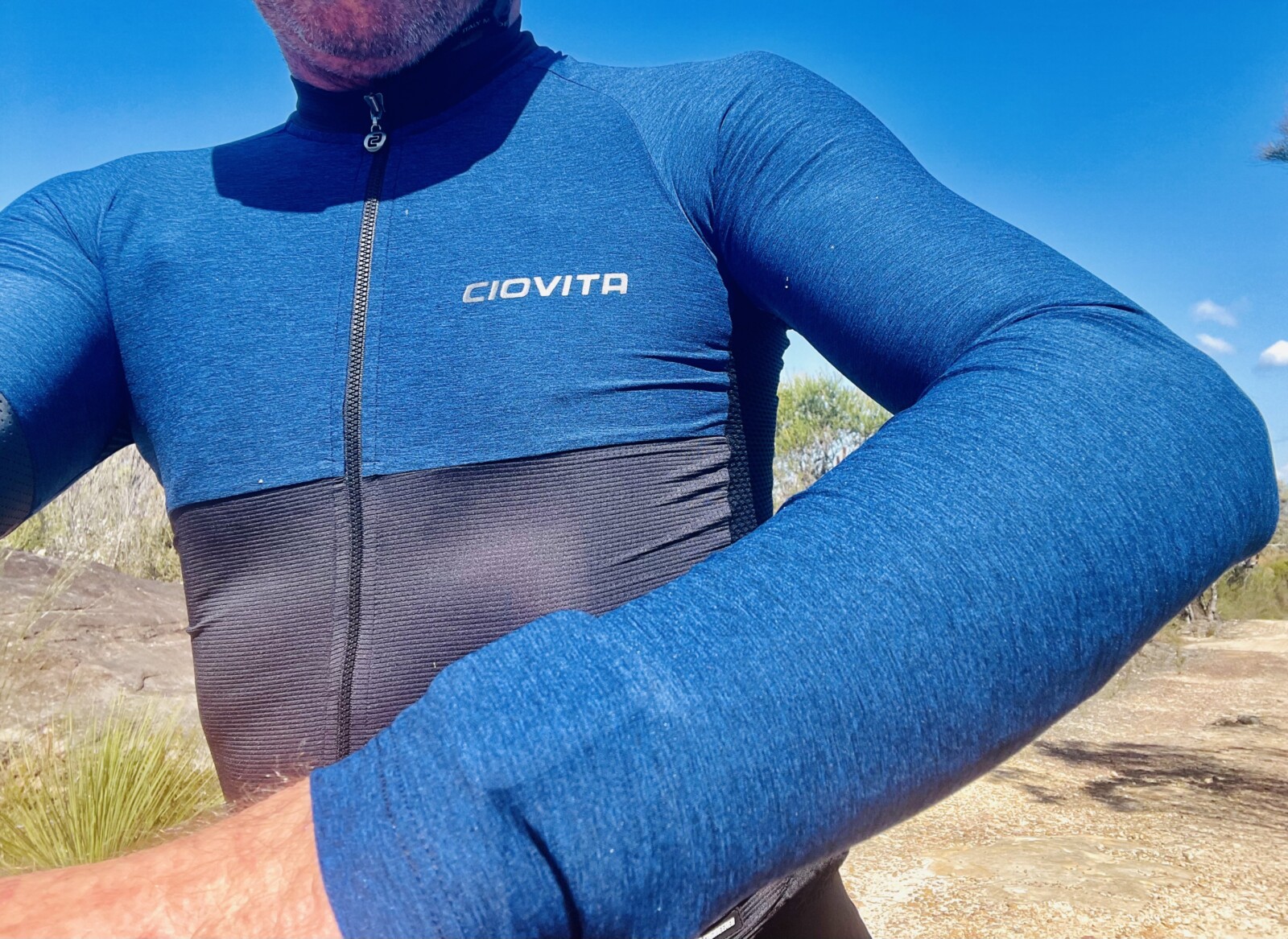 Over the past few months our go-to jersey has been the Opera from Ciovita. This quality long sleever has proved exceptional in a range of conditions from cool early mornings to hot and sunny afternoons. Along with other LS jerseys from the company, this features ample sleeve lengths that fully cover the arm, even when in the drops and various other hand positions.
Ciovita is a relatively new brand here in Australia, and it's fair to say kit companies can come and go very quickly. But given Ciovita's heritage and reputation in South Africa and the quality of the gear, plus speed of delivery, we rate it very highly, particularly their long-sleeved jerseys and their unique winter puffer, the Apex Contego.
More at www.ciovita.com.au
Bike Security Gear of the Year 
Bike security is more critical than ever, and sadly we hear of more and more bikes going missing.
A smart solution to help locate a missing bike is to purchase a humble bottle cage or saddle tag holder from Lezyne. "How would a bottle cage help me find my bike?" you might ask. Well these cages contain a hidden Apple AirTag holder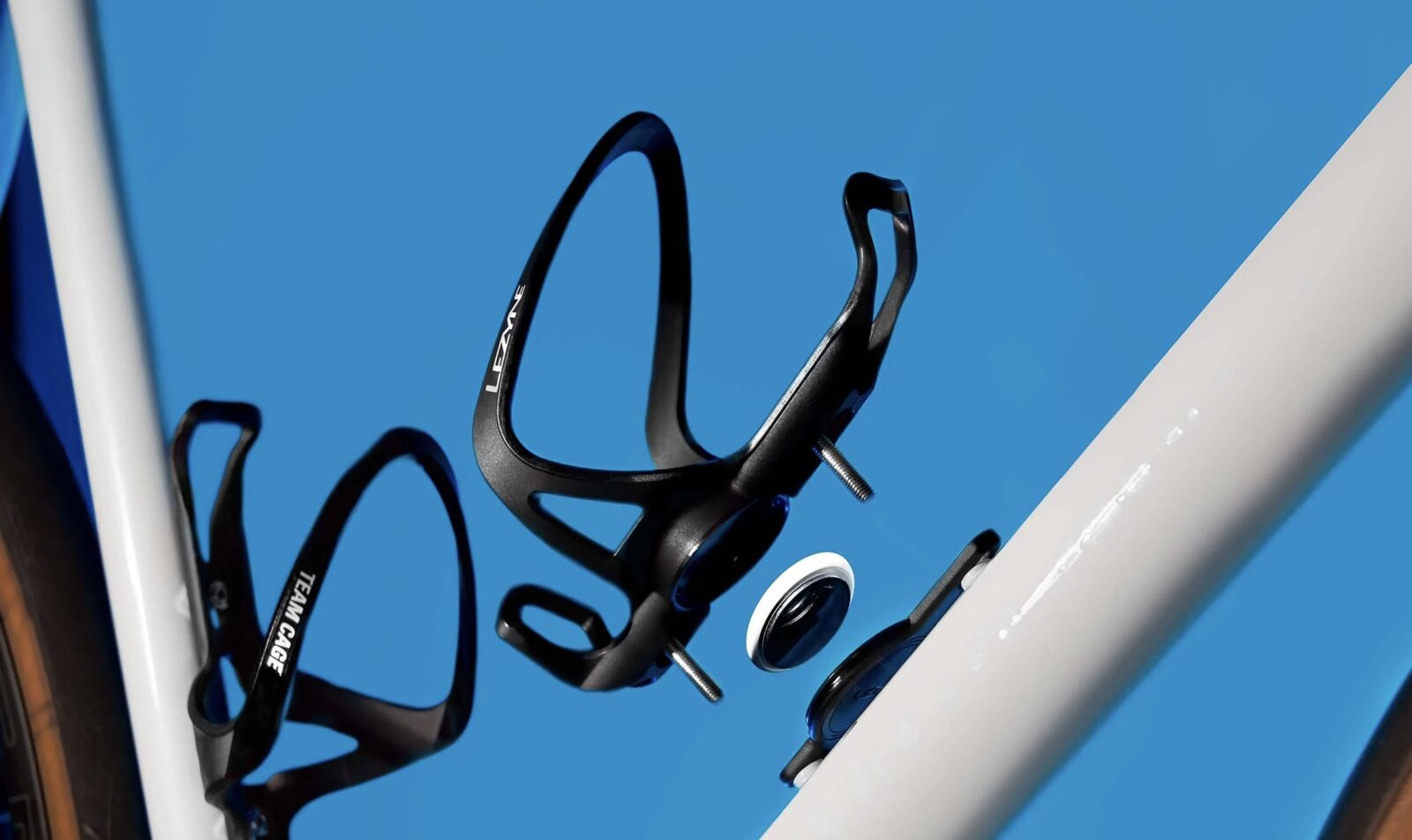 "We've developed three innovative products to discreetly hide an Apple AirTag on a bicycle," say Lezyne. "Use our best bike tracking devices to help locate a lost or stolen bike."
In addition to the bottle cages, the company offer the Matrix Saddle Tagger that discreetly attaches underneath a bike seat by clamping onto its rails. This IP67 waterproof-rated twist-lock design is clamped to the saddle rails and held together by a small but strong security bolt.
While AirTag's typically have a range similar to Bluetooth devices, Apple's 'Find My' network opens up the potential to find lost or stolen bikes virtually anywhere there's a phone signal. According to Apple, the Find My network is a crowdsourced way to link countless Apple devices to detect missing items fitted with an AirTag. Their approximate location is then reported back to the owner, via the Find My app.
Lezyne offers the Martrix Saddle Tagger, Matrix Air Cage and Matrix Bike Tagger and we reckon they are worthy candidates for Security Gear of the Year.
More at www.ride.lezyne.com
New Supplement & Nutrition of the Year
Australian company Pillar Performance seems to be gaining popularity rather quickly. For the past three months of so we have been reviewing a variety of their health support or micro nutrition products. In that time, it's easy to see why Pillar is growing fast.
The Triple Magnesium is our standout, and it includes three specially chosen forms of magnesium to help reduce muscle cramps and aid rest and recovery.
So far as helping ease debilitating cramps, the magnesium mix has proven very effective.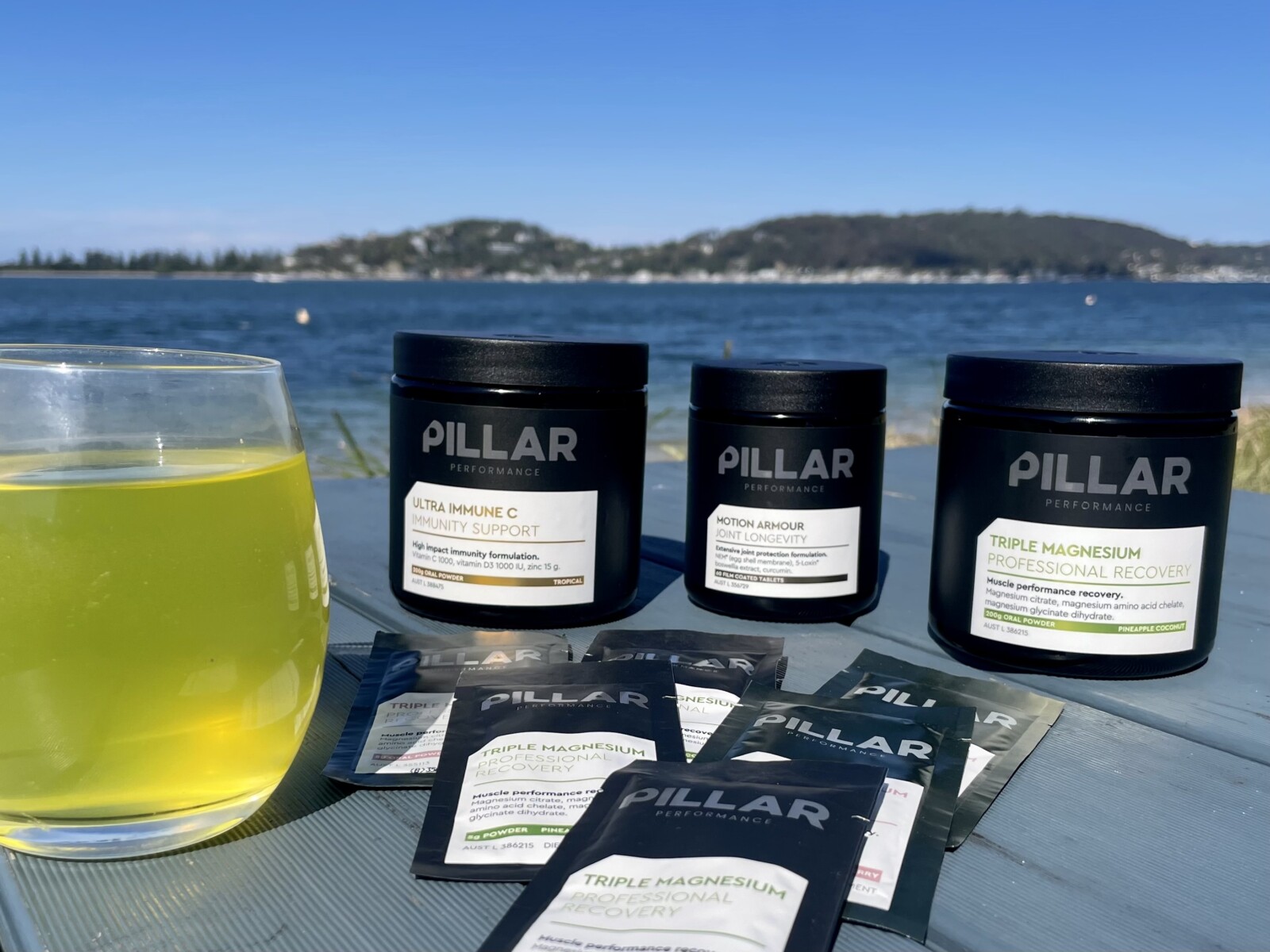 Complaining about ongoing cramps while speaking to the team behind Pillar at the 2022 Bowral Classic, they told us the secret to the product's success were the three types of magnesium used.
Magnesium is not only important to help reduce cramping, but to also reduce sleeplessness or insomnia, and general heart health as well.
Pillar Performance's Triple Magnesium is available in Natural Berry, Pineapple Coconut & tablet form. We now use it daily and highly recommend it.
More at www.pillarperformance.shop
Smart Release Of The Year: The Cleat Key
Every now and then a new product really stands out from the pack, and this is definitely one of them!
The Cleat Key is a tool designed to help any cyclist properly install their road bike cleats. This quality tool helps set the correct cleat rotation angle, thus helping set perfect position without any frustrating trial and error.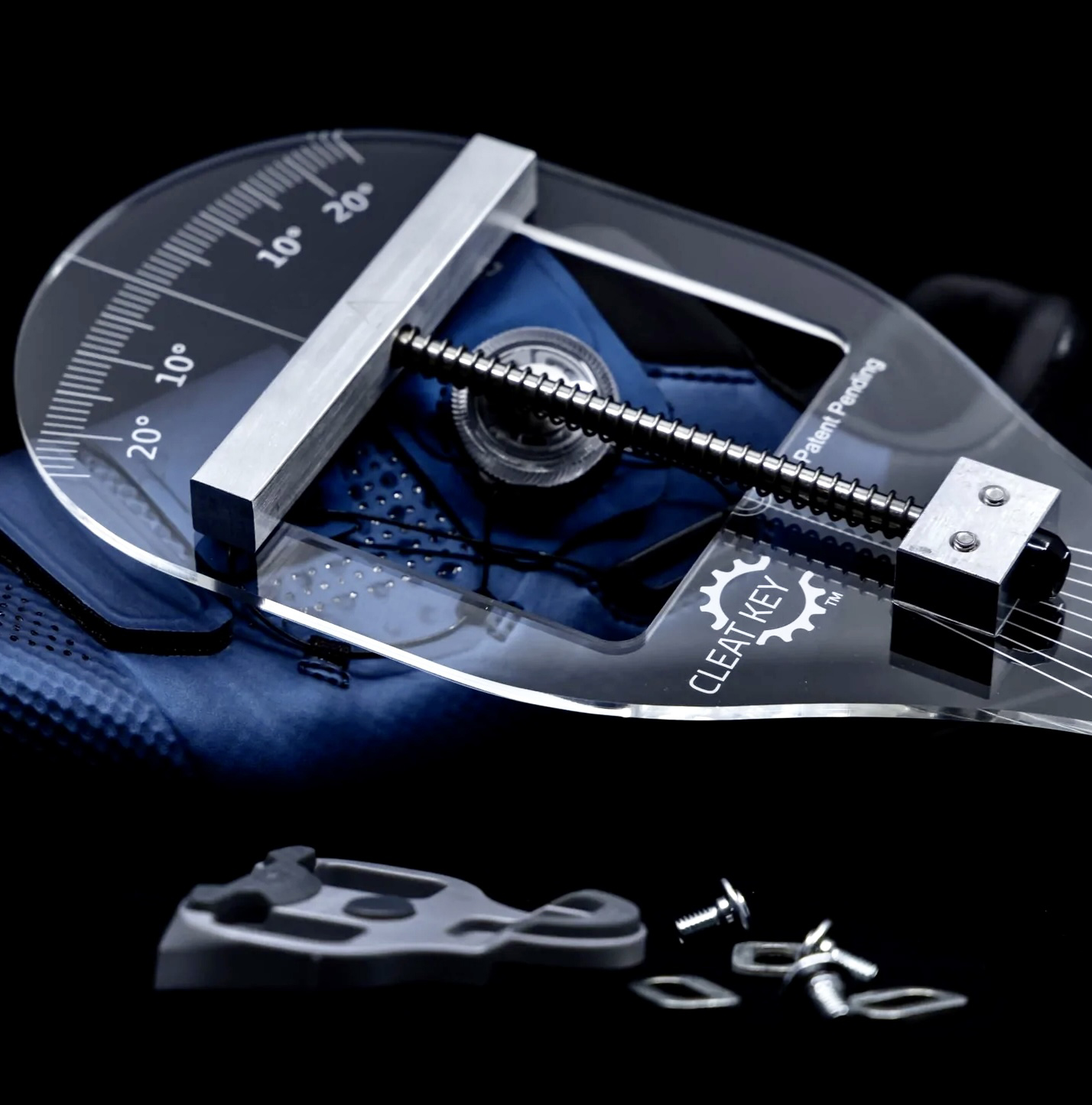 A properly positioned cleat is one of the most important fitting measurements as it helps ensure maximum power and performance while minimising the risk of repetitive type injuries.
Setting up a new pair of shoes is a cinch with this. We have a demo model in the office andit's brilliant!
The Cleat-Key is available online direct from the manufacturer and retails for $US89.
More at https://www.cleat-key.com
New Tyre Release of the Year
Vittoria has recently launched the new Corsa N.EXT tubeless ready tyre, made from a unique compound technology that combines Graphene with Silica, a material which specifically improves road tyre performance.
Silica, added to Graphene, boosts the tyre performance, and consistently provides longer mileage and grip.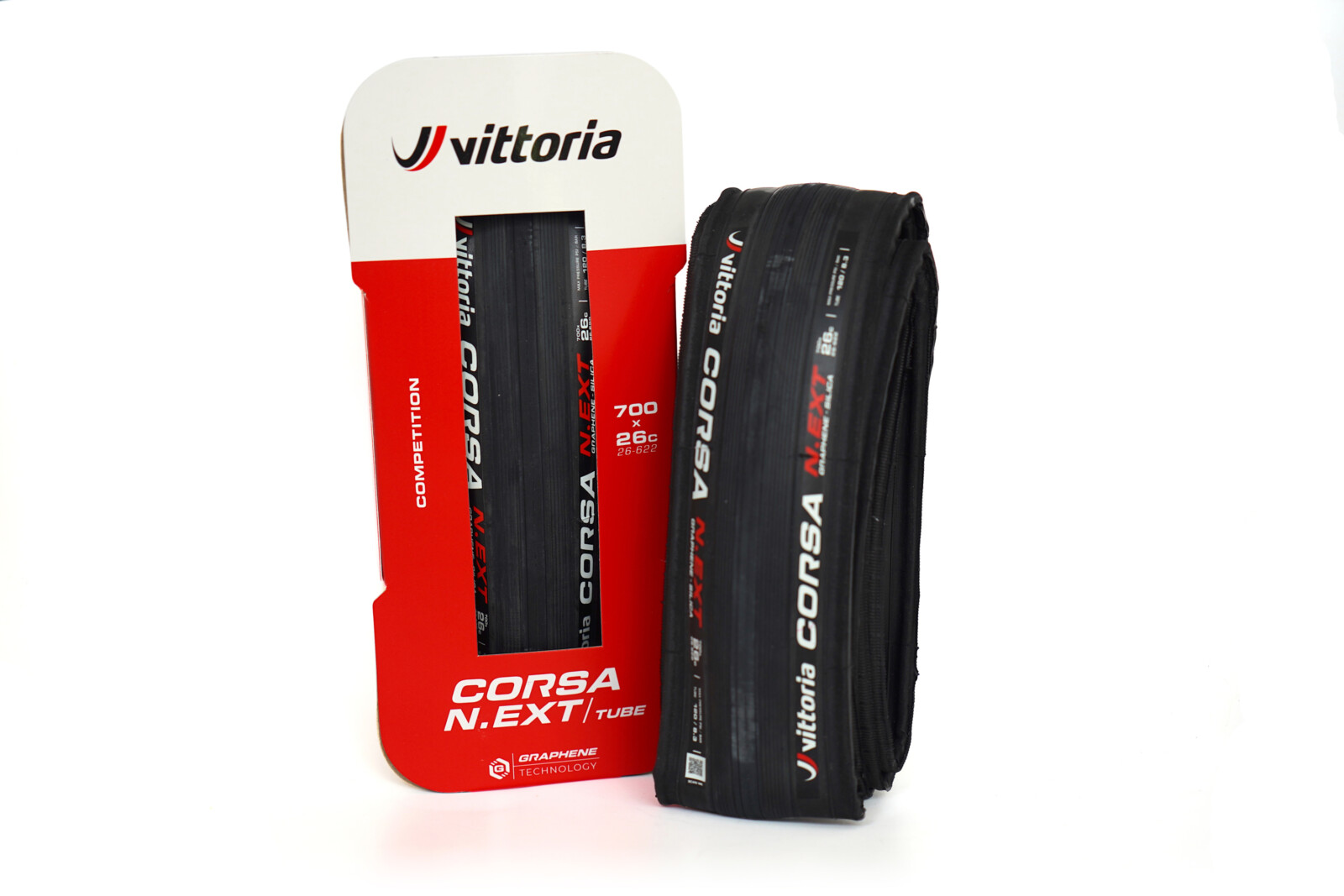 The tyre fills the gap between the Pro Competition and Advance Training models and features a nylon casing.
Headline figures include 9 per cent less rolling resistance, 32 per cent more grip and a stated 21 per cent more puncture resistance.
Made with a 100 TPI (thread per inch) nylon casing, Vittoria say their engineers have focused on the requirements of enthusiast cyclists who clock up the miles on long and demanding weekly rides. "These riders are competitive – always looking to improve their performance and riding experience," they say.
To increase puncture protection, the central section of the casing features 3 layers of nylon as well as an additional puncture protection belt. The tyre resistance is further increased at the bead level with a chafer – an extra protective layer of nylon wrapping the bead. The high-tech bead has been designed to ease the tyre mounting and inflation for both tube-type and tubeless constructions.
Available now with RRP's ranging from $86.95 to $98.95. More at your local GKA Sports or Vittoria stockist.
Cycling Shoe of the Year
So impressed with the Tempo Decos carbon cycling shoes from Fizik, long-time Bicycling Australia writer and reviewer Peter Maniaty has recommended them as the standout new cycling shoe of the year.
While they don't come cheap at well over $450 per pair, they are truly fabulous cycling shoes. Plus, like anything, you get what you pay for. Fizik describes the Tempo Decos Carbon as "a performance road shoe for riders outside of the demanding pro peloton."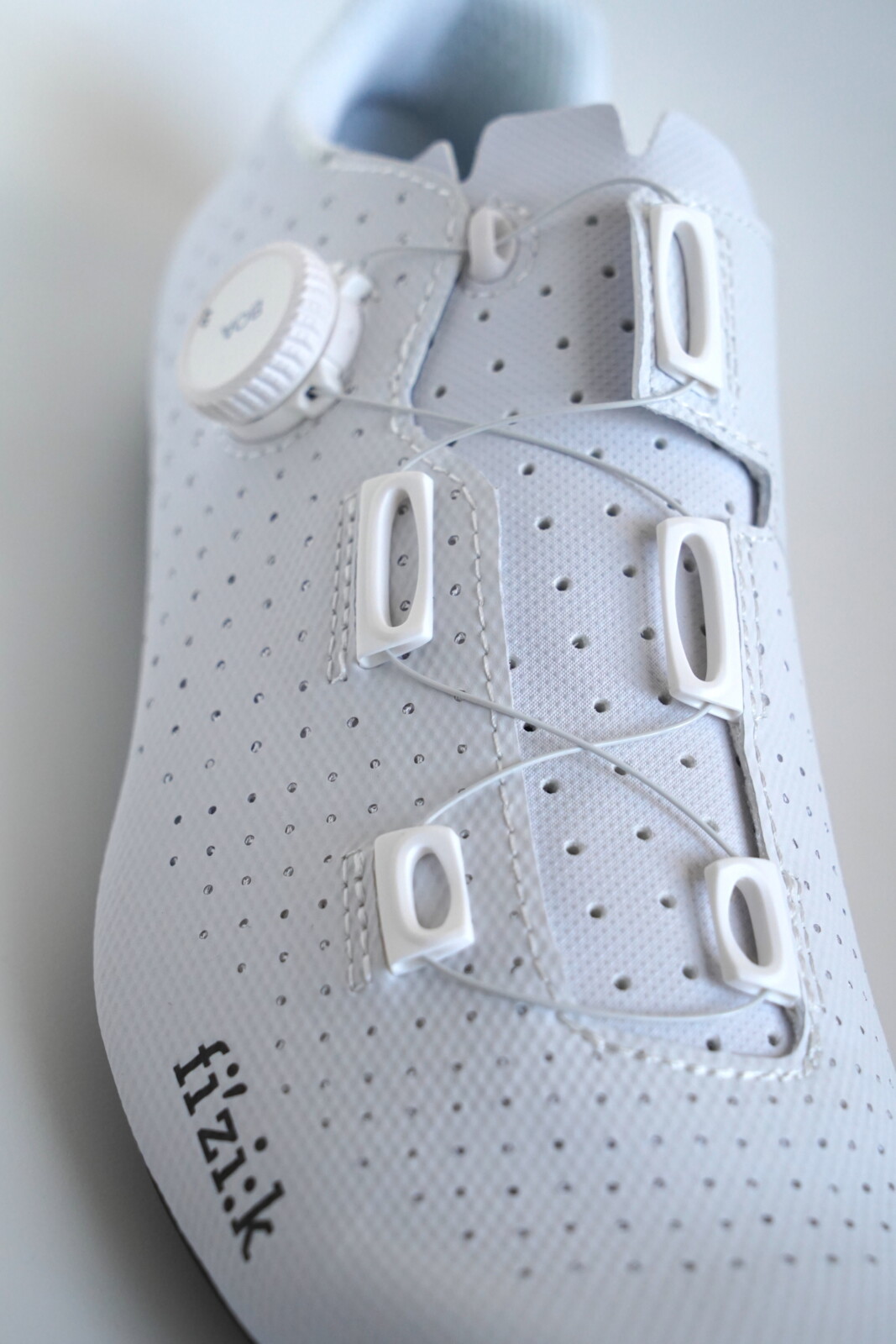 The Tempo Decos are light, minimalist in design and classically European. With Shimano blue cleats attached, the review shoes (size 44) weighed in at an impressive 490g for the pair, or 245g each.
They fitted true to size, and also come in wider sizings.
Peter wrote that "Fizik's unidirectional carbon R2 soles are another standout, with a well-deserved stiffness rating of 10/10," … high praise indeed.
The other interesting tech is the rearward cleat positioning on the Decos. Fizik has located the cleat bolt holes slightly further back than traditional riding shoes in what it says is an effort to optimise pedalling efficiency and relieve knee pressure in more aero riding positions.
"With uber-crisp minimalist styling from head to toe, you'll go a long way to find a more elegant choice of cycling footwear than Tempo Decos," he concluded.
More at www.fizik.com or at your local Fizik dealer.
Rear Light of the Year 
MagicShine are a smaller player in the bike light world but head into just about any local bike shop, ask about them, and chances are you'll hear a positive review.
For the past six-months or so we've been using the SeeMee 200 rear light and it is very impressive.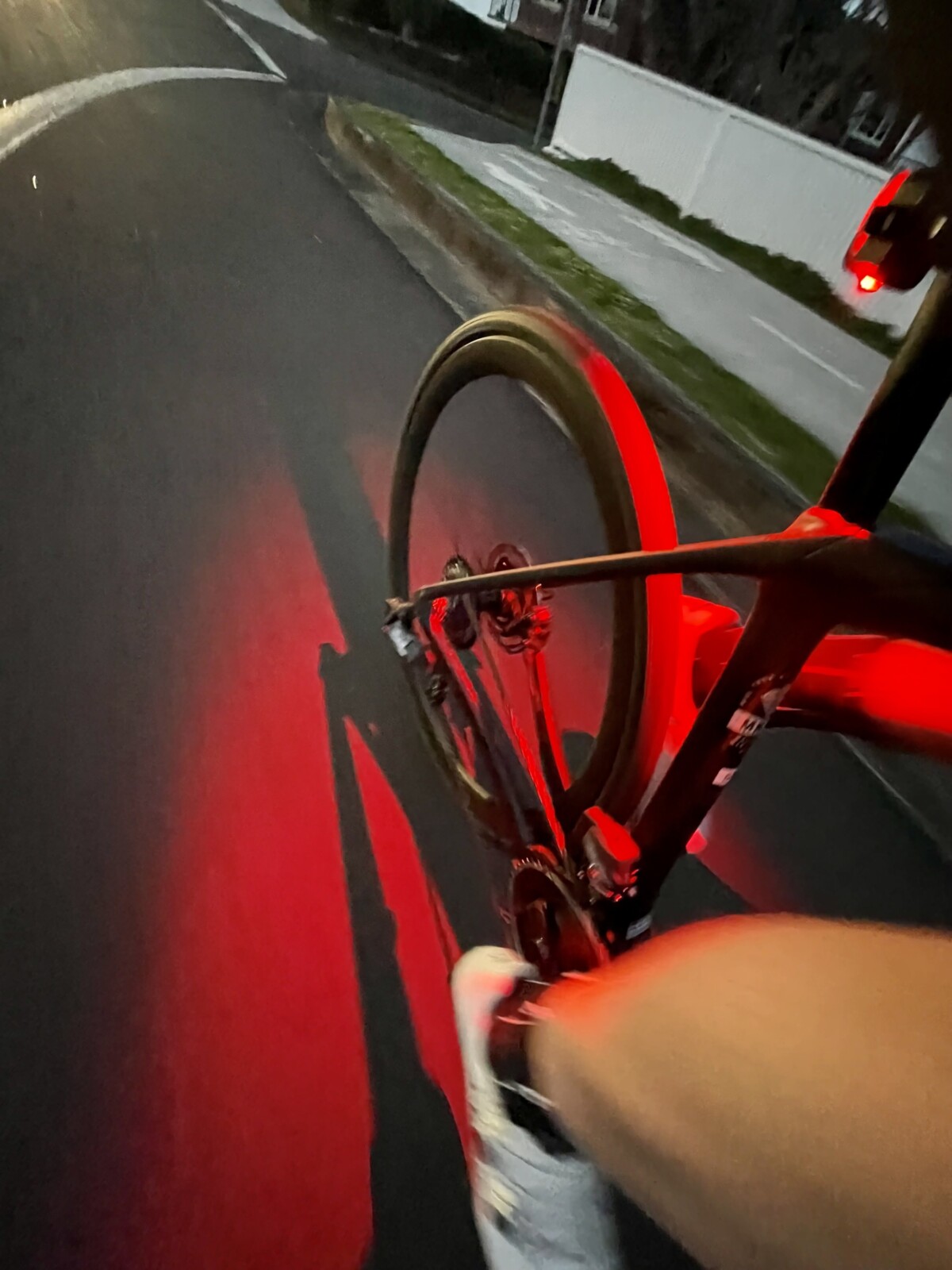 These small, square shaped lights offer a surprising amount of technology, along with incredible lighting, particularly given their size and price point. The SeeMee features a coloured LED light rather than a red lens cover, and on the underside has a secondary, downward facing light that illuminates the rear wheel. This helps provide close to 360 degrees of visibility and was reassuring during winter rides.
There are a multitude of modes in both lights, and also an in built brake sensor. Triggered internally via a sudden change in velocity, the brake lights for three seconds at 200 lumens (in the 200 model).
Battery life of up to 50 hours is possible. The light is also waterproof and has a micro USB charge port neatly hidden behind a rubber flap on the mount.
Ask for them at your local bike store or visit www.magicshine.com.au
SeeMee 200 RRP $79.99
The Smart Trainer Winner(s) – Zwift Hub & The Wattbike Atom
So important to cycling, we have selected two very different smart trainers as 'Gear of the Year' winners – one at the entry level price point and the other more the Rolls Royce of the sector.
Over the past five or so years, smart trainers have become some of the most important ancillary devices to the sport of cycling. Flick through your Strava feed or watch riders warming up at any pro race, and you'll see that smart trainers play a pivotal part in all aspects of our sport.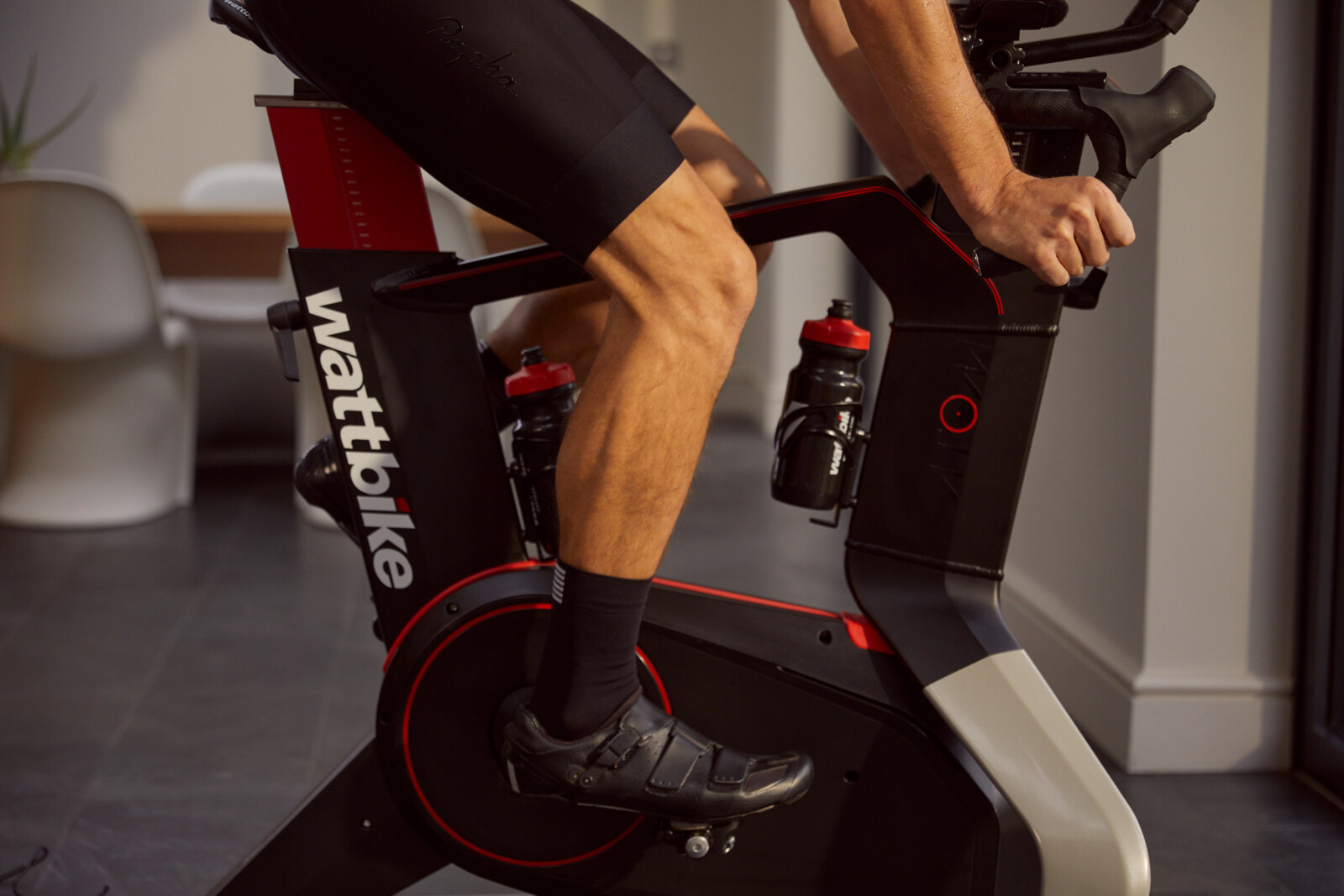 For those looking for a more substantial smart trainer, a machine that's pro-gym ready, built like a tank, but acutely accurate, the Wattbike Atom remains our all time favourite.
Bicycling Australia have been long-term testing a Wattbike Atom for two years now. The trainer remains near silent, in near new condition, and is the most comfortable, realistic and reliable smart trainer we've ever used. Sure it is the Rolls Royce of indoor trainers, but at $5K here in Australia is about the same price as a middle of the road bike. 
At just over 40 kilos in weight, and with a RRP of just under $5000, the Atom is certainly substantial in every way. 
But it's also bulletproof, simple to setup, easy to adjust, and offers every training feature you could ever wish for. 
More at www.au.wattbike.com
Zwift Hub
Zwift's first own brand smart trainer gets our gong as Entry Level Smart Trainer of the Year. Far simpler, and with way less bells and whistles than some of the bigger names, why the gong? The Zwift Hub gets our tick of approval for two main reasons and they are A: the cost and B: its heritage.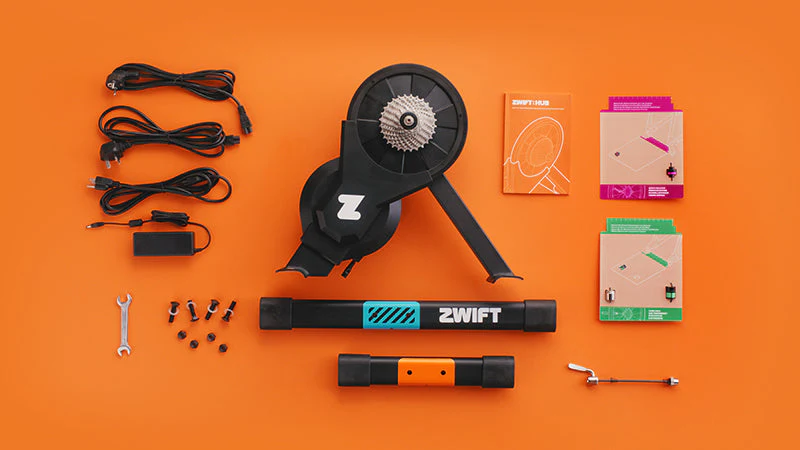 The cost – one of the lowest best priced entry point smart trainers, the Hub will help get more people training and ultimately see more kilometres ridden. To the heritage of the Hub, and it clearly has a strong connection to the Aussie success story, the Jet Black Volt.
Zwift's Hub simplifies smart trainers. It's easy to purchase, a cinch to synch to Bluetooth or ANT+ heart rate monitors and includes whatever cassette you choose. The Hub is also quiet, and very accurate. Nice work Zwift (and Jet Black).
Garmin Edge Solar
For those who have been riding for a decade or more, Garmin will likely have fitted into the journey at some stage. Think back to such popular products as the Edge 500 or 605 … classic units and on just about every second bike back in the day, but antiquated now.
Garmin recently launched its first bike computer with solar charging, the Edge 1040. Solar on a bike computer makes a ridiculous amount of sense, with the devices being perfectly positioned to make the most of our largest (and cheapest) energy source.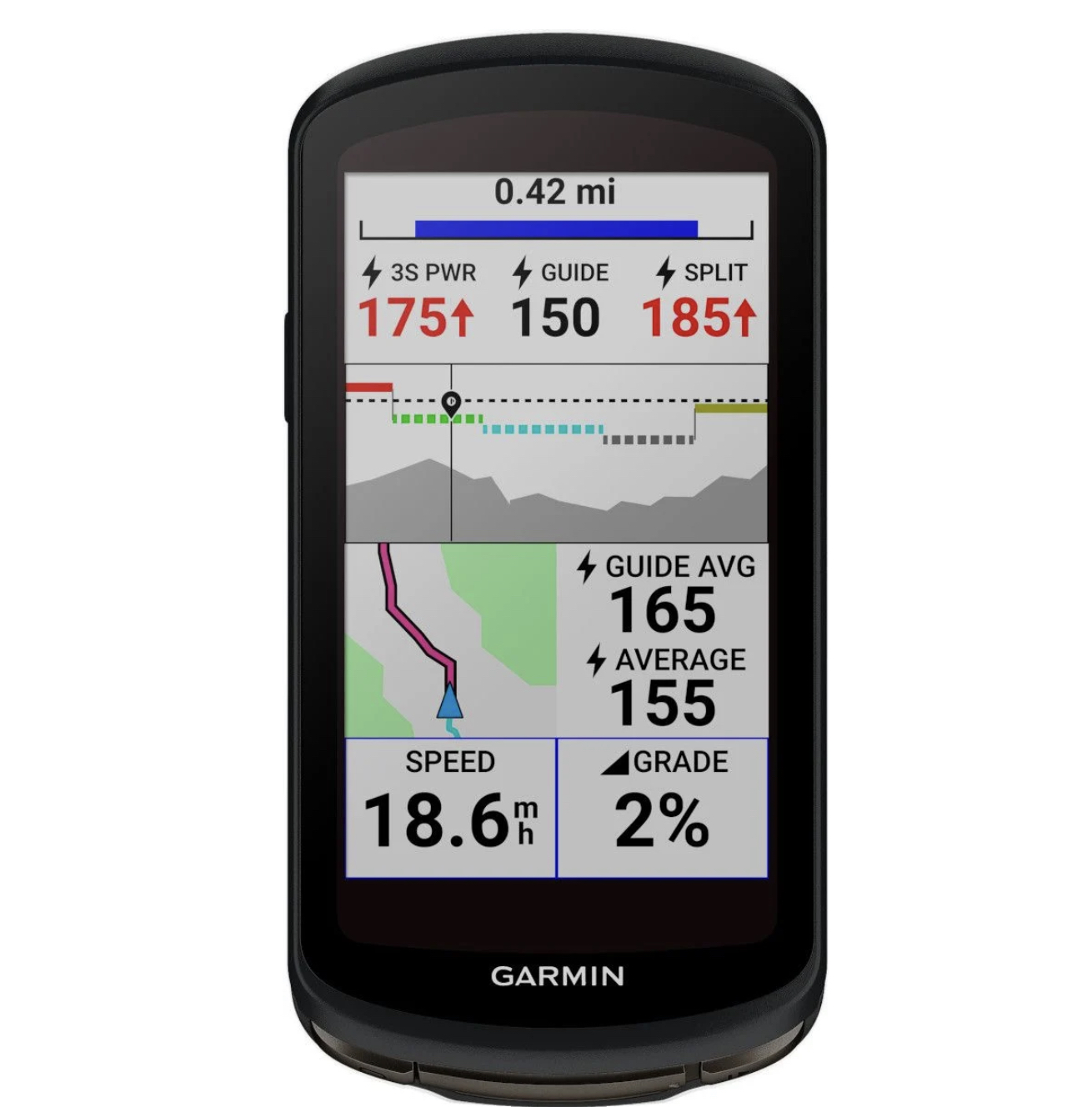 With a battery life of up to 10 times of the aforementioned predecessors, and the incorporation of solar, the Edge 1040 is our pick for the top tech item of the year.
Inclusions are too long to list, with the standout features being phenomenal accuracy due to the internal multi-band GNSS satellite tracking. There is a no fuss USC – C charge port,
The unit makes navigation a breeze and includes smart features such as automatic course re-routing for those who occasionally miss a turn.
The ClimbPro feature also helps you plan for upcoming climbs via showing colour coded changes in gradient – very handy.
Yes it's packed with features, but is also one of the largest bike GPS / computers out there – it's 90mm diagonal across the 282×470px colour touch screen.
The impressive Edge 1040 is packed with everything you need, but that luxury does come with a price tag. Expect to pay around $1000 for the pleasure of using one of the world's premium bike computers.
More info and your nearest stockist at www.garmin.com