In a surprise move, Giant have collaborated with GPS / computer company Stages and announced two new models – the Giant Dash M200 and Dash L200.
The computers are major upgrades to Stages L50 & M50 models which originally launched in 2019.
Bicycling Australia are currently awaiting delivery of a test unit, however press information details several smart features including battery life of up to 18 hours, enhanced mapping and navigation, a crisp colour screen and five control buttons (four on the lower front face and one on the side).
The Dash 200 features cycling specific maps and a full assortment of training features. Giant say "automatic profiles make Dash the easiest computer to use with every bike, and the Stages Cycling app makes it the most customizable computer on the market with up to 12 data fields on each screen."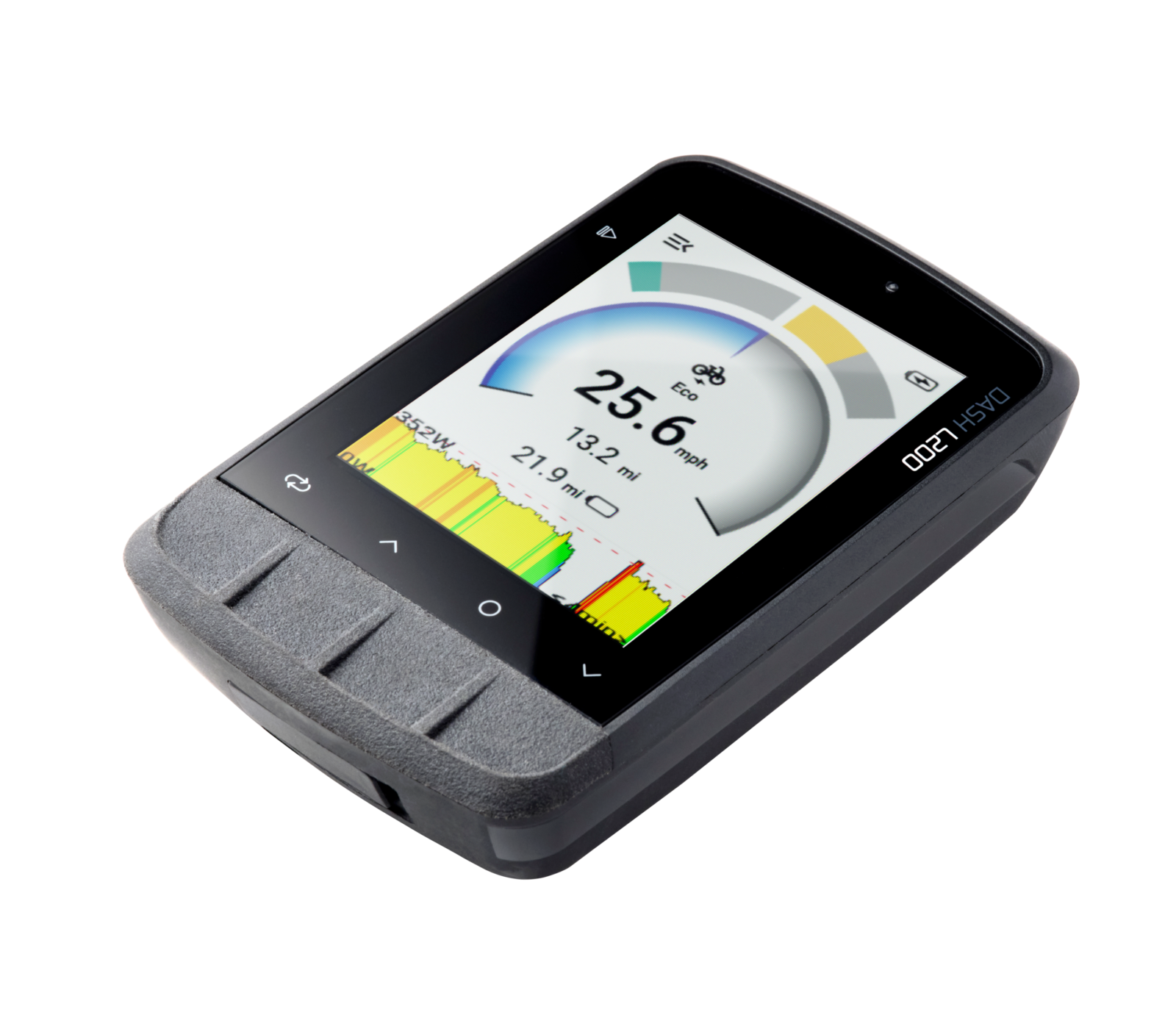 WiFi compatibility and the new Stages Cycling app makes it easy to add workouts, courses or maps to Dash, and sync rides to third party apps like TrainingPeaks and Strava. Both models come with a quarter turn mount and can be displayed in landscape or portrait mode.
The 200 series Dash GPS cycling computer is Stages' third generation head unit, but the first one designed and built in cooperation with Giant. They are available with Giant or Stages Cycling branding, but both have the same functionality.
The Dash L200 measures 94 x 60 x 22mm and weighs 105grams, while the M200 is 81 x 51 x 22mm and weighs grams. The measurements equate to a 2.7 inch screen on the L200 and 2.2" on the M200.
There's 16GB of onboard memory in both units and both are compatible with GPX, FIT and TCX files along with Stages Link, Strava, Komoot, TodaysPlan, Relive and RideWithGPS.
The units are expected to be available in Australia from June with the following pricing.
| | | | |
| --- | --- | --- | --- |
| 410000146 | 4.71325e+12 | GIANT DASH M200 | $424.95 |
| 410000147 | 4.71325e+12 | GIANT DASH L200 | $499.95 |
| | | | |
| 410000151 | 4.71325e+12 | GIANT DASH M MOUNT | $59.95 |
| 410000152 | 4.71325e+12 | GIANT DASH L MOUNT | $59.95 |
| 410000154 | 4.71325e+12 | GIANT DASH GOPRO MOUNT | $29.95 |
| 410000155 | 4.71325e+12 | GIANT DASH MOUNT TRAY | $29.95 |
We will have more details including a full review in coming weeks.