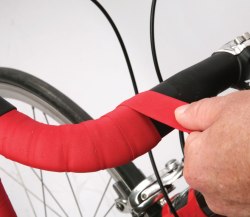 Sometimes it's the small details that give a bike that 'pro look'. Here's how to do a neat job on your handlebar tape to make your bike look a million bucks…
How to do Handle Bar Tape
---
1. Aim to reach the brakes with a wrap of tape that slightly overlaps the underside of the lever at the front. If there is a gap, undo a few wraps and vary the overlap to get a neat result.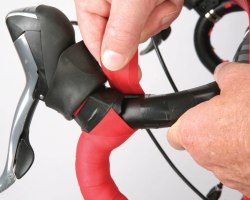 ---
2. Keep the tape taut and continue to wrap up and around the back of the brake lever. There is no need to double back or do a 'figure of eights' as the short piece of tape around the back of the lever should cover the area nicely.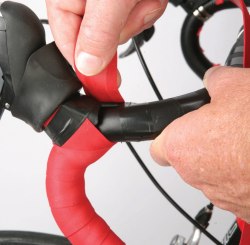 ---
3. Roll the brake lever hood back and your bars should look like this when completed. You may need to try this section a couple of times to get it looking right.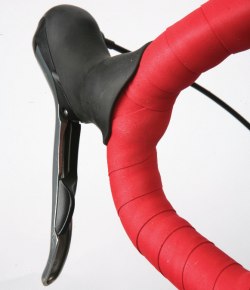 ---
4. Taping around the bends isn't easy—at least it is hard if you are aiming for a neat finish. The trick is in getting the right stretch on the tape as well as a suitable amount of overlap. Too much stretch and you risk breaking the tape; too little and it will creep and look ugly.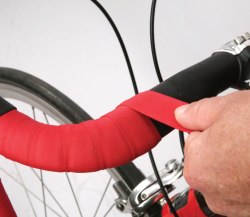 ---
5. At the top of the bars, cut the tape with some good sharp scissors. Don't just cut the tape straight across—cut along a shallow diagonal line as shown. Line the end of the cut up with the point where you want the tape to stop.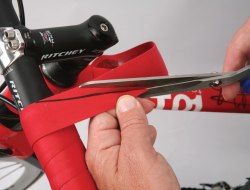 ---
6. Your cut at the end of the handlebar tape should look something like this.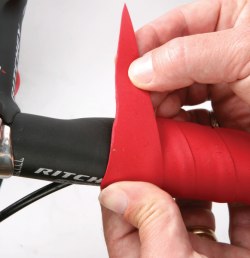 ---
7. Wrap the end of the tape around the handlebar ensuring that the edge forms a nice straight line. Use electrical tape to hold it in place; it has a nice stretch and holds the handlebar tape securely.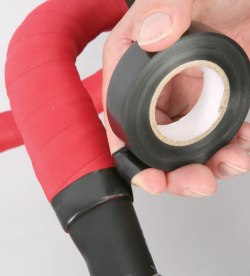 ---
8. Some bar tape comes with its own logo embossed finishing strips. These can be placed over the electrical tape if you want the tape manufacturer's name to be shown.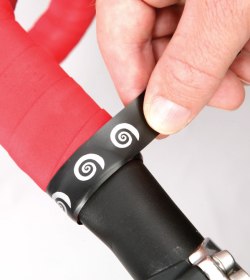 ---
9. Repeat the process on the opposite side and you are done! The finished job should look a little like this; with taut and even wrap, no bulky patches and tidily secured ends up near the handle bar stem.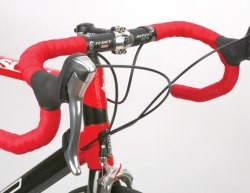 ---