The Australian Institute of Sport (AIS) development system in Italy is the envy of the entire cycling world. Steve Thomas heads to Italy to check out their base camp.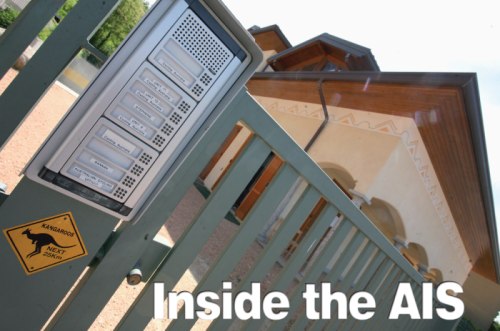 When you look back it's pretty amazing to see how far Australian bike racers have come as far as the world scene is concerned. Go back 20 years and our sole representation on the main European pro scene was in the hands of a few brave pioneers—guys like Neil Stephens, Phil Anderson, Allan Pieper, Michael Wilson and Stephen Hodge. These riders took the plunge, and huge risks to leave their homeland for the rough and tumble life of bike racing in Europe. Although they were a small band of racers, they certainly made their impact on the top line Euro race scene and very much set the stage for what was to follow. Some 20 years on, the whole face of bike racing has changed.
Australia currently has 26 Pro Tour riders, plus a mass of promising young riders biting at their heels and winning races in Europe, and of course one of the strongest track teams in the world. Yes, Australia is now officially a cycling super power and this is very much down to the AIS system. On the road side of things this is largely due to the determination and perseverance of Shayne Bannan and Brian Stephens. Things really started to take off for track cycling first. We have such a strong track racing culture here, and it's a much more controlled arena in which to develop. Start with a bunch of great raw talent, stir in the funds and facilities, employ master chefs to mix the recipe and make it all work and success has a good chance of following. That's pretty well what happened.
Success breeds success. The AIS recognised that and heavily supported the track system, as it was achieving the required World and Olympic medals. Breaking on to the pro road scene would be a whole different ball game, but results would be required to secure any reasonable funding— a kind of chicken and egg situation. Over a decade ago there were effectively three fledgling Australian bases in Europe. In Germany, Brian Stephens was running a small Giant/AIS team of mixed nationalities, while in Tuscany, Italy, Shayne Bannan was running with a bunch of promising young track endurance riders—guys like Mick Rogers. Meantime the women were doing their own thing in Europe too.
Brian and Shayne's set ups were both running well. The track riders were fulfilling Bannan's underlying aims of performing well on the road, and learning to become potential road pros as well as track riders; something which would, hopefully, eventually achieve the kind of results needed to encourage a full AIS road development program. In order to make things work better, co-operation was called for. "I'd worked with Shayne before and one day he called and asked if I wanted to join forces with him in Italy. I jumped at it, and that's pretty well where the whole system as it stands started to take off," remarked Stephens. The original Bannan and Stephens concept was simple. Take promising Australian cyclists to Europe, the hotbed of bike racing, then teach them how to race, how to survive away from home and groom them to eventually gain professional contracts.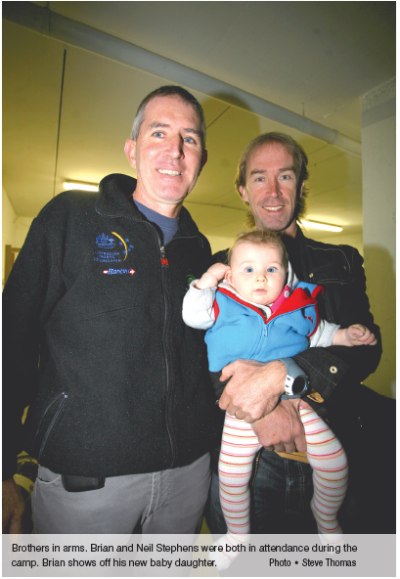 It's a simple, yet effective policy, which has developed rapidly and strongly to its current level. It's now more than decade since things kicked off in earnest, and that original, simple plan has become the blueprint for development of cycling for many other wannabe cycling nations. Many have tried to replicate it in some form or another, but the AIS system is well ahead of other programs. The base is now so strong that within a couple of years we could see around 40 or so Aussie Pro Tour riders, and quite probably a 100% Australian Pro Tour team, something that those early pioneers could not possibly have dreamt about. The early days saw the AIS team working closely with Mapei, both with their then ultra dominant team, and also with their illustrious development centre in Varese, Northern Italy. This coalition led to riders like Mick Rogers, Cadel Evans and Allan Davis landing themselves pro contracts, and fulfilling the mission statement. Although the Mapei team is no longer, the AIS team is still very much involved with Mapei. They use Mapei's training and analysis facilities regularly, and are sponsored by the Mapei Sports Centre. From its original base in Tuscany the team has gradually moved north, spending some time in Emilia Romagna before reaching its current home on the outskirts of Varese in northern Italy. This region is not only home to the 2008 World Championships, but also to a fair chunk of the world's best pro bike racers.
The situation is ideally situated for training in both the mountains and flat lands, as well as being ideal for commuting into central Europe. The team is just about to head into its third year of residence here, and their prominence has very much earned favour with the locals, so they look set to be here for some time.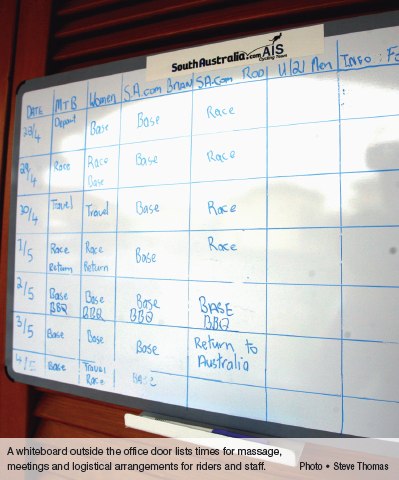 The local government has aided greatly with the new long term project of building a huge dedicated AIS base on the shores of the lake at Varese. In future this will not only be home to the cycling team, but to other AIS sporting teams too—sports hoping to learn from cycling's example. The current house is a fourteen roomed complex just to the north of town, which is divided into several apartments, with an office/physio room and a huge basement that is used as a gym, indoor training and analysis room, a workshop, and of course for the inevitable Aussie 'barbie'. Right through from March to October, the complex becomes the seasonal home to the seven man southaustralia.com team (and at times the other part time team riders), the AIS women's team, the new southaustralia.com four man mountain bike squad, managers, mechanics and soigneurs for each team, as well as a constant flow of transient young hopefuls and current pros, who return to the nest for frequent checkups and other work. At present the team also rents a small warehouse where the team trucks, bikes and spares are stored, and the surrounding suburbs are also home to many established and fledgling Aussie pros; guys like Cadel Evans, Will Walker and Matt Lloyd are all close at hand and regulars on team training bashes.
My visit to town was during the ultra busy spring 'camp', when just about all of the Aussie pros come to Varese for annual checkups, physio, training work and biomechanical analysis. This is something of a recent initiative, as the AIS pro rider manager Neil Stephens explains. "We persuaded the AIS to extend the program to help the pro riders too. Their teams often don't have the facilities and by looking after them it helps achieve results to inspire younger riders. Every time Robbie wins a stage or something, some young kid back home gets inspired to take up the sport. It's all one big investment in the development of cycling in Australia." The success of the system was pretty well summed up by Brian Stephens. "We had a barbeque here a couple of weeks back and Shayne (Bannan) asked, 'Who here is a World or Olympic Champion?' Then, 'Who has an Olympic medal?' Almost all hands went up at some point. It's pretty amazing how far things have come when you think about it, and we have the strong foundations to continue that development."