Lotto Soudal and Caleb Ewan have announced the news we've been expecting and waiting for – the 24yo Aussie sprinter has signed a two-year contract with the Belgian team.
Ewan described the opportunity to join Lotto Soudal as an important and exciting step in his career.
"They are a team that has a great history concerning sprinters and classics, I spent many hours as a youngster marveling at Robbie McEwen's victories," he said. "More recently I can only say I have nothing but enormous respect for Andre Greipel, what he achieved as a rider and what he stood for as a person. But now together with Lotto Soudal I hope to write an exciting, new chapter."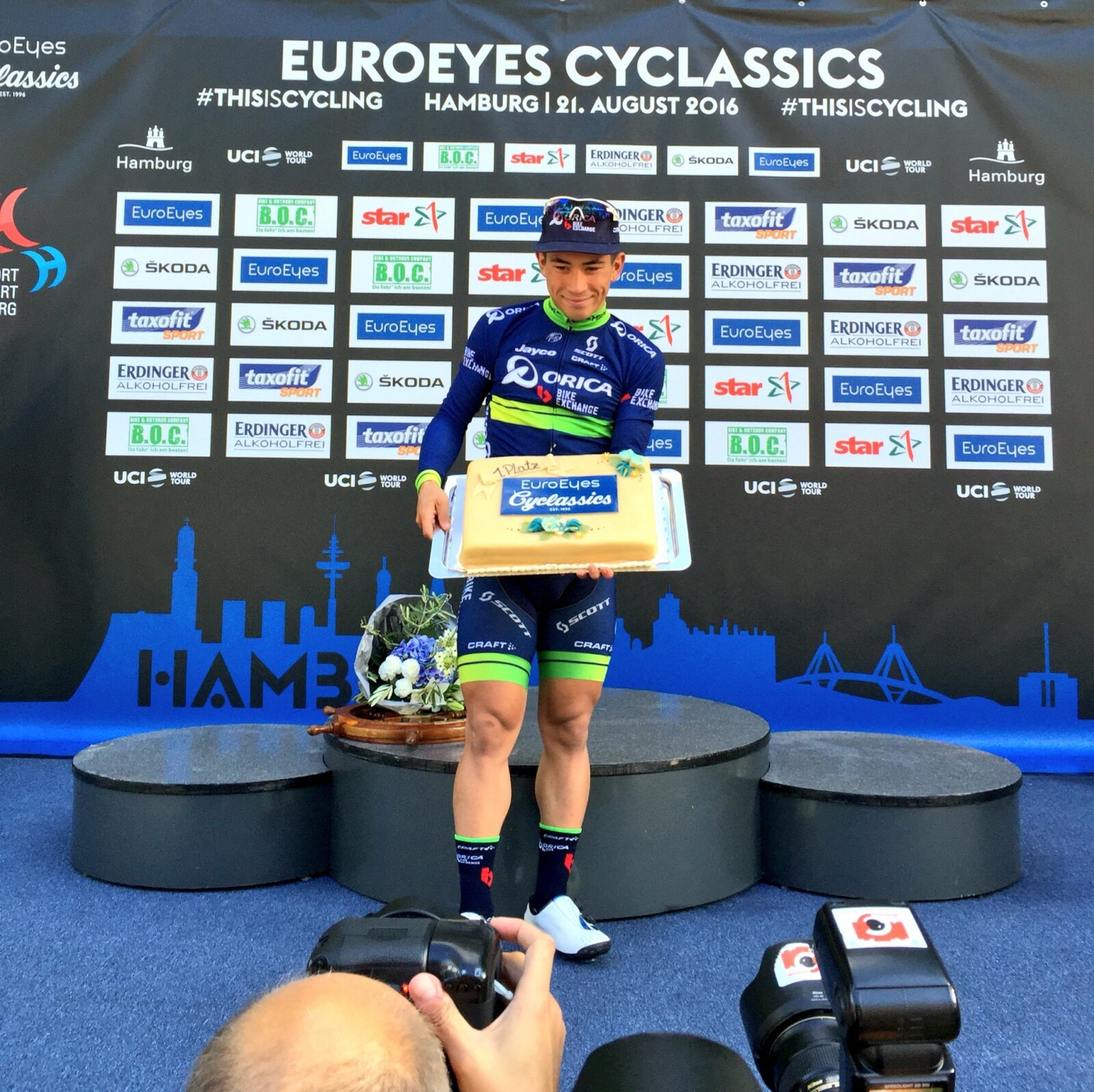 No Place At Mitchelton Scott
Over the past few months – and particularly leading up the the Tour de France – there was an increasing level of speculation over Ewan's lack of contentment at his debut WorldTour team, Mitchelton-Scott. Initially promised a spot on the Mitchelton-Scott Tour team but then told plans had changed, Ewan expressed bitter disapointment about having to wait another year before his maiden TDF appearance.
"I think for me the decision to take this path with Lotto Soudal has been a logical one if you take the emotion out of it, but we have much hard work ahead to make sure it becomes the perfect match," he said. "I do feel the path Mitchelton Scott are now on is one not suited to me but I have nothing but appreciation and respect for the riders and entire organisation. I have learnt and experienced so much during the past four years, I have many life-long friends there and I am sincerely grateful to them."
A Pure But Vesatile Sprinter
At the team announcement Ewan described himself as "a pure but versatile sprinter who is well suited to slightly uphill finishes".
"The past few years I have worked a lot on becoming stronger which allows me to remain a contender during a tough finale," he said. "I will continue to work hard on my preparation together with Lotto Soudal and we will aim to be up there in Classics such as Milan-Sanremo, amongst others."
Describing the new contrat as a multi-year plan of natural progression, Ewan said the first task would be to bond and build a reliable sprint train with his new teammates.
"Forming a team with the riders on and off the bike and creating important routines by racing consistently," he said. "However this doesn't mean that we aren't eager to get some nice results in the first year."