He rose to global prominence at the 2020 Tour of Turkey, the young Aussie rider finishing second overall at his first major European race. And on August 6 it was announced that Jay Vine would ride his first Grand Tour, the 2021 Vuelta. Here Bre Vine tells us the Jay Vine story.
Jay and Bre Vine are a young married couple who not only live and breathe the sport, but are absolutely living the cycling dream.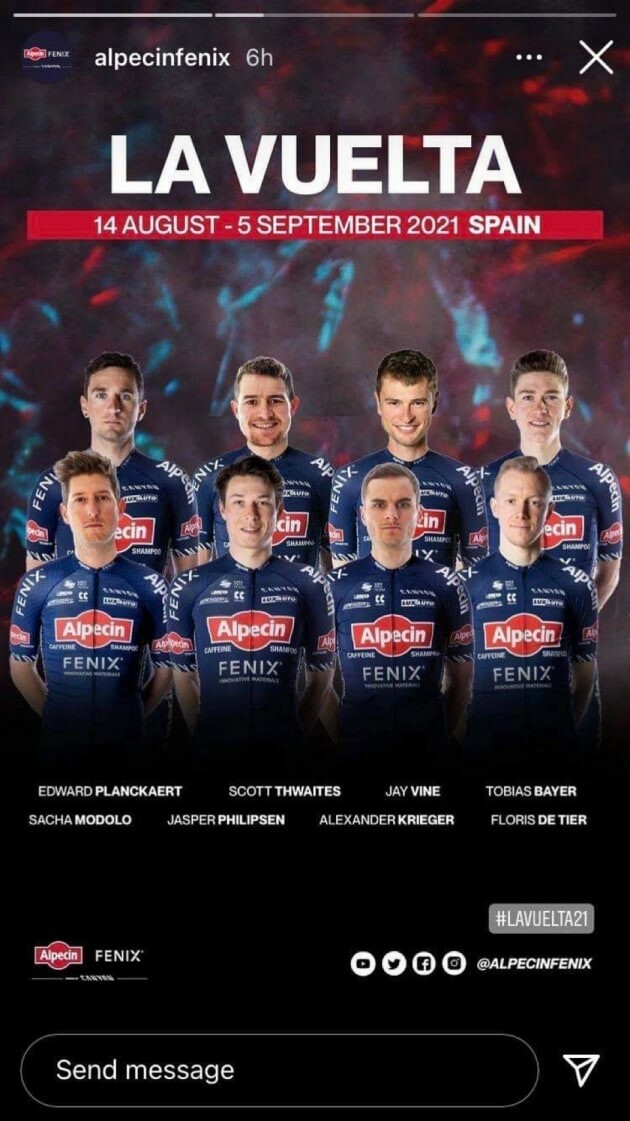 Jay rose to prominence in the National Road Series and Herald Sun Tour. But it was through the Zwift Academy—a global online challenge with the main prize being a contract with a professional cycling team—where he really made his mark.
After winning the 2020 Zwift Academy, Vine signed with Alpecin-Fenix. Together with Bre, the pair moved from Canberra to the pro cycling Mecca of Girona in Catalonia, northern Spain, and that's where Bre takes up this incredible tale.
Cycling has always been in our relationship but, funnily enough, neither of us was riding as a hobby before we met. Jay first started riding his bike into high school; at the time he was riding this ancient commuter bike he had from years ago. I promptly joined him and started riding around trying to keep up. And, let's be honest, I'm still struggling to keep up!
Back in those days, we thought riding one lap around Mount Stromlo was hard-core. But we started riding our bikes more and within time, were sponsored by the one-man company Davy Sprocket, run by Adam Cooper. He was our first main sponsor that helped solidify what we were doing and helped light the spark into racing. Which then led to us racing on two skinny tyres with the road bikes.
We slowly built up through the local racing, which then moved to domestic racing, and for Jay international with the New Zealand Cycle Classic.
It was at that tour, with Nero Continental, that Jay called me up saying, "You know what, I could see myself doing this for a living."
He continued to build his fitness while juggling a job and trying to race as much as possible. Jay started getting more and more race results and putting a huge amount of time and effort into his training whilst balancing work. In 2019 we came to a crossroads, his work was finishing their contract with their main supplier, and we were in the process of looking for a new job for Jay.
We were already toying with the idea of Jay going on World Tour. But that faced with its normal challenges, where Australian racing is just so secluded to the rest of the world.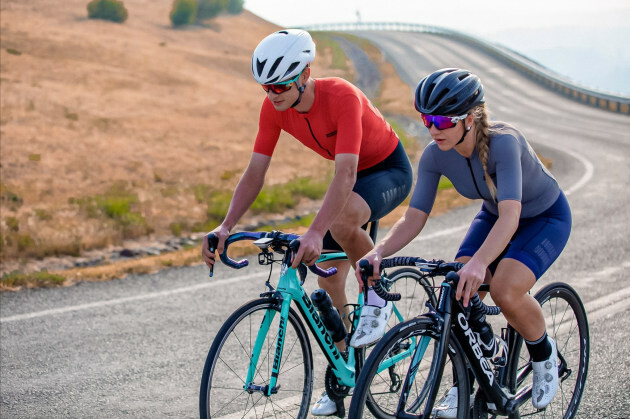 One day I came home from work and asked, "What if you didn't get a job? What if you fully commit to going pro?" He replied, "We gotta go all in, otherwise it's not even worth trying."
We had a long realistic conversation on what we would need to do, and what we 'think' is going to be needed to get to the next level. That's when everything changed and Jay decided to completely dedicate himself to training full-time and give it everything he had, while I supported us on the one income.
Moving on from there, Jay was looking good; we decided not to have him build for the Australian Road Nationals, and instead peak for the Herald Sun Tour. This was because we knew having a solid result at the Sun Tour would have more chance of him being noticed by WorldTour teams over the Road Nationals.
Heading into the race and we were excited about how he was feeling. The original plan was to try and get a top 10 in GC—we knew he was feeling good, the training was there, and he'd been going well on the climbs.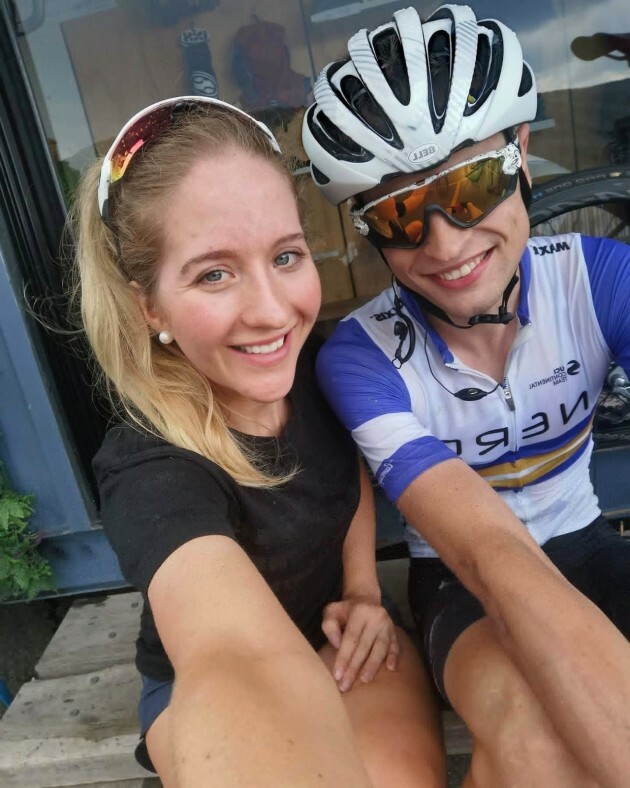 But Jay decided to take it to the next level and wanted to go for top 5 in General Classification.
It went to plan and he was able to secure the top 5 in the final stage of the Tour. We thought after his results he might have a chance to be picked up, but with his 'limited' UCI / European racing experience we couldn't get him onto a team straight away, so we were looking at other options to use as a stepping stone.
In Comes COVID
Then COVID-19 happened; the whole world shut down, as did the likelihood of Jay getting a contract for the 2021 season. Once again we had another big decision to make: do we have Jay treading water at the slight chance Australia opens up again, or put him into a break and build again towards the end of the year. We decided to do the latter. Then the National Road Series opened on Zwift and we embraced the opportunity with both hands.
"With COVID-19 taking away our real life racing season, Jay and I wanted to focus on working with the cards we've been dealt, and race as hard as we could with the virtual series to not waste these past few months, and it's been a wild roller-coaster ride to say the least."
– Bre Vine
A glimpse of light at the end of the tunnel appeared as the 2020 Zwift Academy was announced. In previous years the competition was only open to under 23 riders, but this year they opened it up to all ages. This was Jay's final chance to try for a professional contract in 2021.
Jay managed to take the overall win for the Virtual NRS, and I made the top 5 from memory. Shortly after the Virtual NRS, it was announced that the NRS would be hosting a 7 day tour. Jay and his team at the time, Nero Continental, set their eyes for the
Tour of Tweed.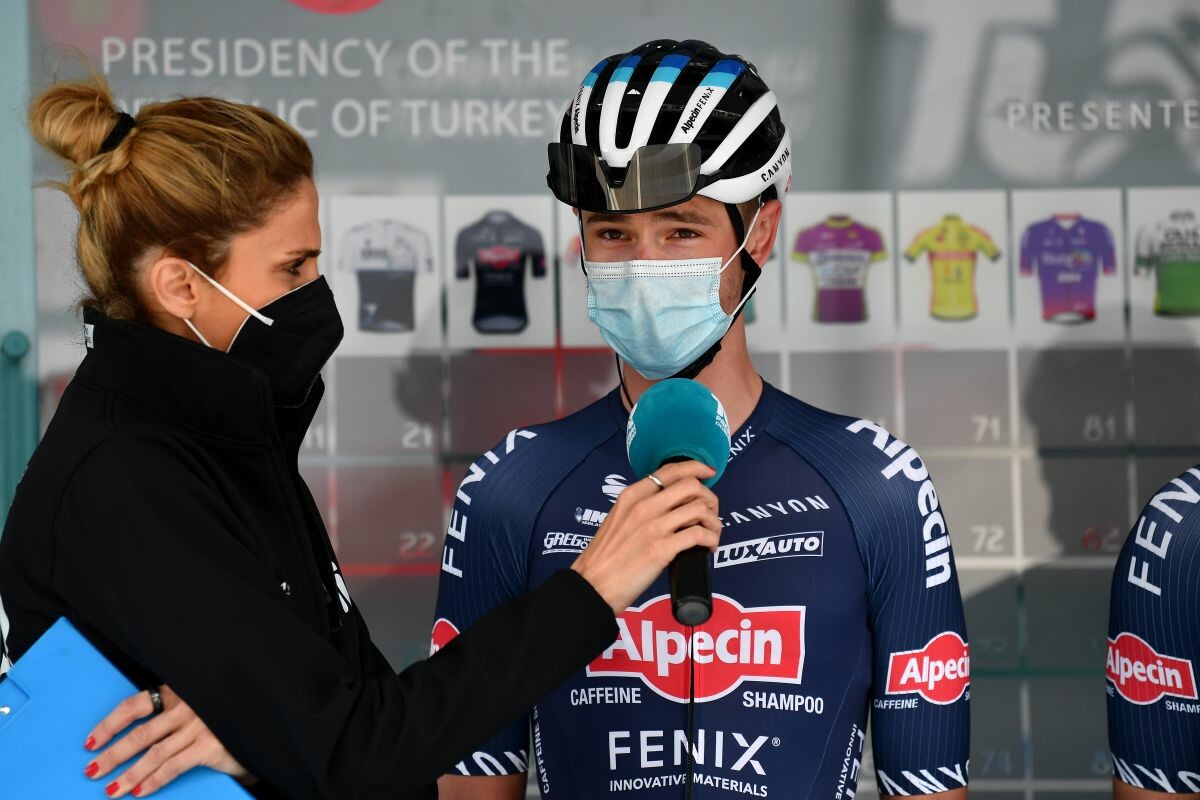 The plan was to treat the week-long tour as individual days, and Jay managed to take the win for the ITT day 4, and again on the same day, showed promising form for the Zwift Academy Finals.
"It means everything," said Vine. "Bre's been working for 18 months, nearly two years now to support my training and, with the pandemic, trying to justify me not having a job while there's no racing is pretty difficult. But she supported me right through it. It means a lot, and to do this, to put all this work into a result like this, this is for her."
– Jay Vine, Tour of Tweed
Zwift Academy Win
Jay competed in the Zwift Academy finals for more than a week. They had a film crew come and film Jay while competing in the final tests, which varied from FTP tests, how he got on with the team, multiple races, interviews and the like. On the 20th of December 2020, it felt like Christmas had come early with Jay announced as the winner of the 2020 Zwift Academy and earning himself a professional contract for the 2021 season.
"I didn't think it was going to happen this year, this is just incredible. I just had to focus on doing as well as I could and make no mistakes. I can't wait to get over there to Europe—when do I start?! It's incredible. I don't know what I can say… When can I start?"
– Jay Vine, Zwift Academy Finals
We've been working towards this over the past few years, at first Jay was trying to juggle work and training, but back on the 1st May 2019, we made the decision to take the risk and to fully commit to getting Jay at the World Tour Level.
With COVID-19 hitting, we honestly thought 2020 was a write-off for Jay's chances of going pro, and it took a lot of determination to hold strong and keep working towards the dream. There were doubts, there were high and lows, and there were constant adaptations to the plan, but here we are.
I knew Jay would hit the World Tour stage, but I just didn't know how we were going to piece everything together, and I'm so relieved and grateful that he has been given this opportunity. I honestly burst into tears when I heard the announcement, like not even a pretty cry team, it was a wailing cry. But that just shows how much this means.
For Jay, this was the opportunity of a lifetime, he wasn't going to let it go to waste.
"It never stopped me from trying. I certainly wasn't going to wait a year then start again from scratch in 2021. The Zwift Academy—back in March when it all blew up —it wasn't even on the cards because until this point it had been under 23 only."
– Jay Vine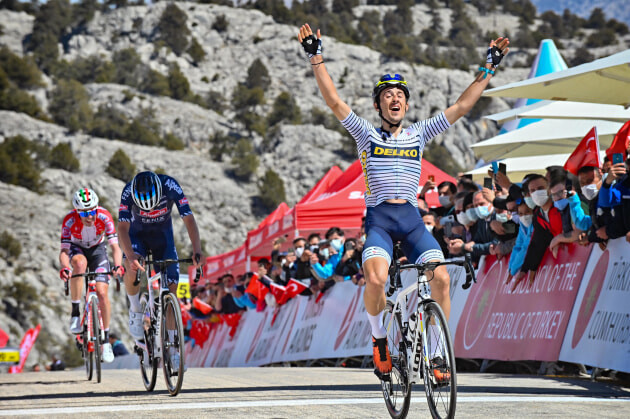 The Move To Spain
With COVID-19 it was proving quite difficult to make the big move over to Girona, Spain, but after a few months of back and forth with the Spanish and Australian Governments Jay was able to make the initial move to Europe. I stayed in Canberra to get the final things sorted and complete our visas.
After a settling period Jay was told his first race with Alpecin-Fenix would be the Tour of Turkey. And yes, he was super eager to get out and race with his new teammates.
The Tour of Turkey was the perfect race setting for Vine to be introduced to the team and make his debut on the Pro Tour.
Being his first-ever Pro Tour race, he was keen to learn the different nuances of the professional peloton and take in as much as possible. But that didn't mean he didn't come in with some big goals in mind, he wanted to compete for the General Classification while supporting his team in taking stage wins with Jasper Philipsen.
With heavy snow, Stage 1 of Tour Of Turkey was initially cancelled. After a rejig by race organisers, the stage was moved to Konya where Stage 2 was going to be taking place.
"I was a little disappointed that the first stage was shortened, and featured no real climbing. But let's be honest, I prefer that over racing in the blizzard conditions, which is what we were going to face if the full stage went ahead. So definitely a good call made by the race organisers!"
– Jay Vine, Turkey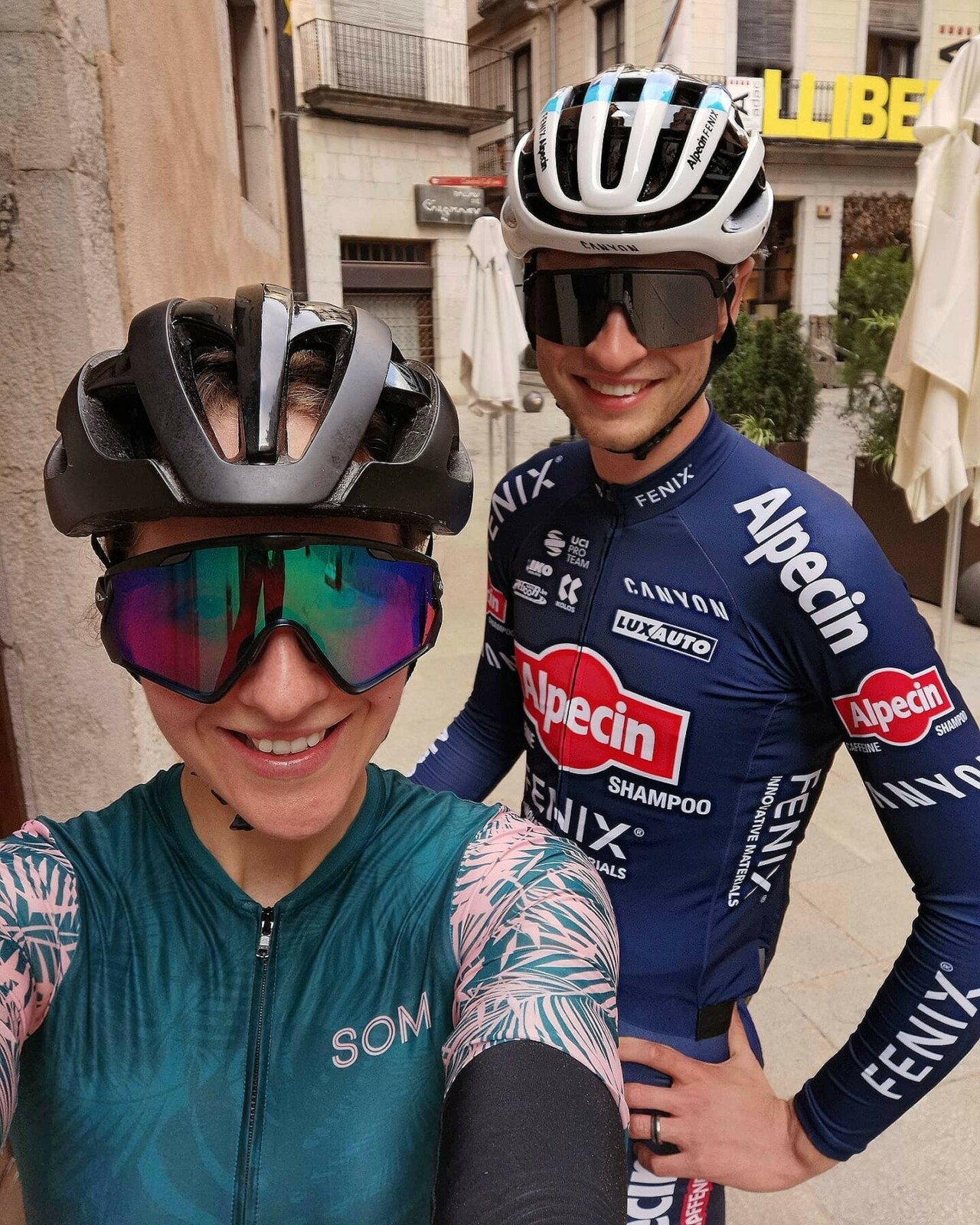 Jay spent the first four stages supporting his team, following moves and marking riders, then in the final was to just hold position at the front for the guys to stay safe. "Once I finished inside 6km to go I went and sat back in the group to stay safe for the finish," he said at the time.
"Jay had the biggest smile on his face when he video called me to tell me about the race."
– Bre Vine, Girona
So Close To A Stage Win
Stage 5 was for the mountain goats, with a steep 12-kilometre final climb with what was bound to be a dramatic finish. Jay managed to show his potential with a nail-biting and close 2nd place for the stage.
"Yeah that was rough. I'm not going to lie, I'm pretty disappointed I didn't get the win," he said after the stage.
"As always we had a pre-race brief and talked through what his and the team's plan was, he knew waiting was going to be key, and he knew how difficult the final climb was going to be. He knew the goal he wanted, and he put it all out on the line and gave it everything he had."
– Bre Vine, Girona, after Stage 5
After Stage 5 of the Tour of Turkey Jay said the team had total faith in him. "We've come here with one goal, which was to get a stage win," he continued. "We've been so close with Jasper for the first four stages. I think it's really incredible how we came together. For lots of us, it's our first race of the year and our first together. To get three seconds now is really good, it's also disappointing that we haven't got our stage win yet."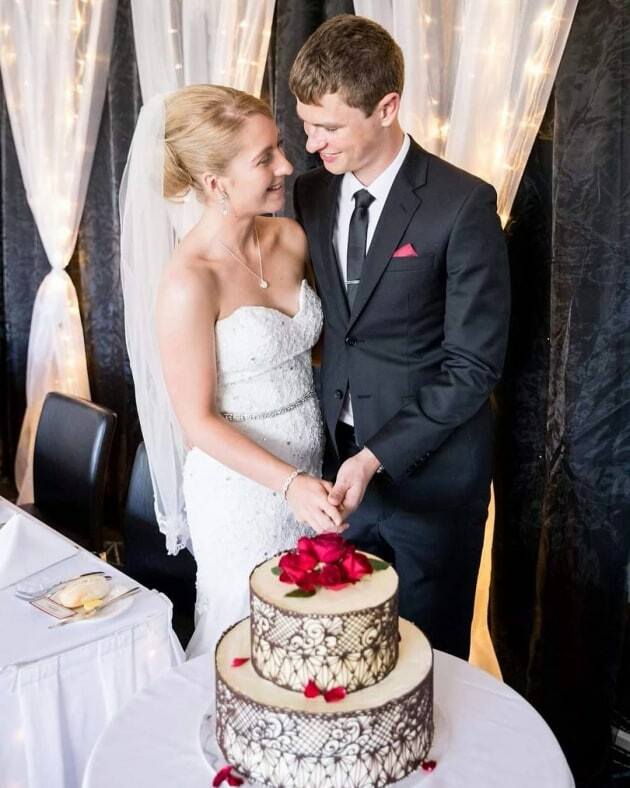 With crucial teamwork, Alpecin-Fenix saw glory for Stage 6 of the tour, with Jasper Philipsen taking the win.
The team went about trying to steal extra seconds in the bonus in the intermediate sprints, taking a crucial 3 seconds on Stage 7, to set Jay up with just 1 second off winning the race leading into Stage 8.
The Tour is historically won during Stage 5, but there is always the possibility of splits and some aggressive racing.
The final stage with only 1 second to close on the General Classification and an early sprint point at the 25km mark meant for some furious racing.
The live stream didn't show the whole story of the race, but those keen followers were watching the updates on Pro Cycling Stats, and the race Twitter feed. Reports of the race splitting apart were coming through—with such hard and fast racing Jay wasn't able to get those bonus points.
"We couldn't get a time bonus during the stage this time and I went down in the final corner. It's when the dream sort of died."
– Jay Vine
A Crash Near The Finish
Despite an unfortunate crash on a U-turn just 2.3km from the finish, Jay was able to retain 2nd place in the general classification with the 3km rule for his first debut to the Pro Tour.
"I'd be lying if I didn't admit I'm disappointed not to have taken the overall win. I never stopped believing, and I still thought I could somehow get the GC being just 1 second off. But I can walk away saying I gave it absolutely everything I had. Even though we only had four riders for half the Tour we did our best juggling a few different battles (Jasper for the sprints, the green Jersey and GC). The team backed me and we fought as hard as we could."
– Jay Vine, Turkey, after Stage 8
In closing, Jay said it has been so overwhelming seeing everyone's comments and messages in support of what he and Bre are doing.
"And I'm going to do everything I can to make Australia proud," he concluded.