Originally published in the latest edition of the Snowy Mountains Magazine, Jindabyne's Steve Cuff speaks with Snowy Classic rider and event ambassador Lachie Harrigan.
When young gun local rider Lachlan Harrigan takes on rivals in the Snowy Classic event on March 26, he will do so with the confidence of not only having extensive knowledge of the local course but having competed against other riders previously.
Cyclists love to travel for events and Lachie is no exception. He has supported other events saying he has competed in the Noosa Classic and The Bowral Classic which he said both had great atmosphere.
"I'm pretty well known as the mountain or Jindy boy," said Lachie when discussing the camaraderie among riders. He also noted cheekily there is often requests for accommodation from fellow riders.
All About The Terrain
"The main attraction would be the mountainous terrain, we are one of very few places in Australia to get that mountainous terrain. It's not often in Australia you can climb for 30 kilometres non-stop. "It's been great to see the region grow with the events that come to Jindabyne," said Lachie.
"It creates some pretty special riding with climbing and some pretty special scenery up in the alpine region."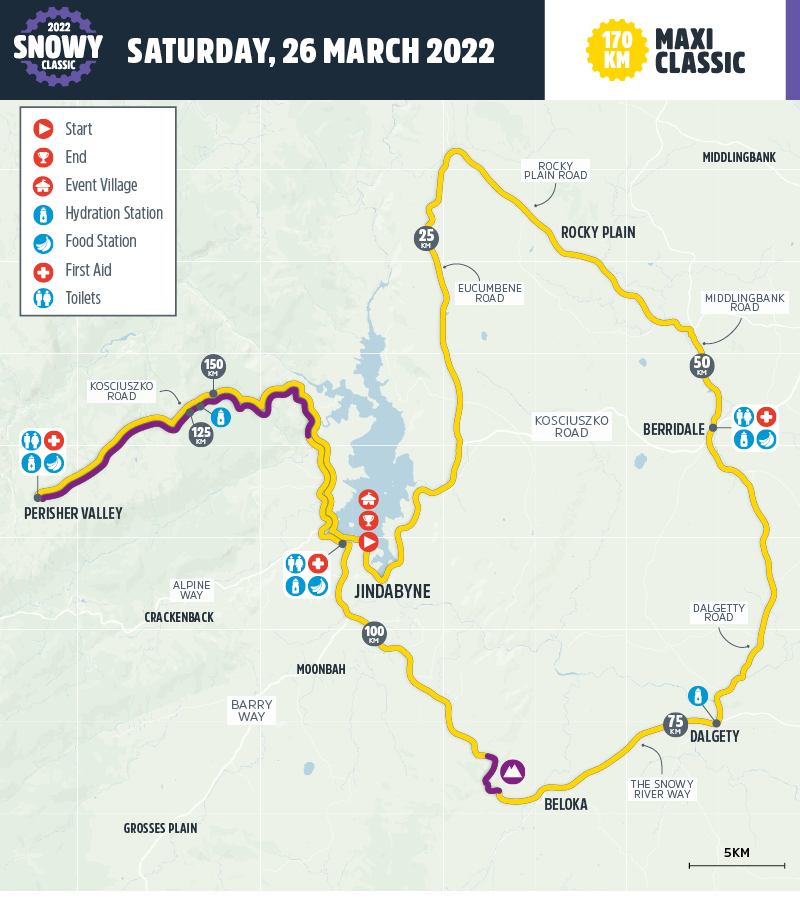 Many of the Jindabyne cycling club members have ridden in previous races on this route, and it is also where they train.
But when it comes to comparing the club ride of up to 30 or 40 riders, and then riding alongside thousands of others Lachie said it makes a difference.
"It's definitely special to see thousands of people enjoying your home terrain. You obviously get a little bit of an advantage knowing the roads, but yeah, you push a little bit harder when you've got hundreds of people around you."
"And also a few spectators on the side of the road as the community always gets around all the events that come to Jindabyne."
Lachie's brother Tom runs a restaurant in Jindabyne with Lachie saying Jindabyne needs the business more than ever now. Everybody needs people down there when commenting on the entrants who will visit.
As with past events, cyclists will also return during other times of the year when roads are not closed and will contribute to local tourism. An introduction through events like this help in future.
Lachie is expecting a strong field but is hopeful of his chances.
"I will train pretty specifically coming into that event for the hills and hopefully I get a bit of a hometown advantage and put on a good show," he said.
Registrations for the inaugural Snowy Classic close this Sunday, March 20. To secure your place on the startline You Can Register Here.
For more from the Snowy Mountains Magazine visit https://www.snowymagazine.com.au/digital-editions/2022-autumn-edition