Cycling helmet maker KASK and women's cycling organisation Strongher today announce their partnership, working together to promote and champion women's cycling from the grassroots up, across our sport and around the world.
Founded by Olympian and multiple World Champion Marianne Vos, the Strongher scheme is devoted to providing women with a stage to develop themselves and the sport further, providing a real link between professionals and all other cyclists.
KASK have recognised that the range of sizes needed to be expanded in order to suit women's head shapes while delivering the same level of superior products for which KASK are known.
This partnership, coupled with two years of extensive research and feedback from the female athletes, will see KASK working on a women's specific project in 2016.
The collaboration will see a helmet designed by KASK in Strongher, with plans to also create unique events and content intended to inspire women around the world which aim to support women of all ability levels and experience to find enjoyment in cycling.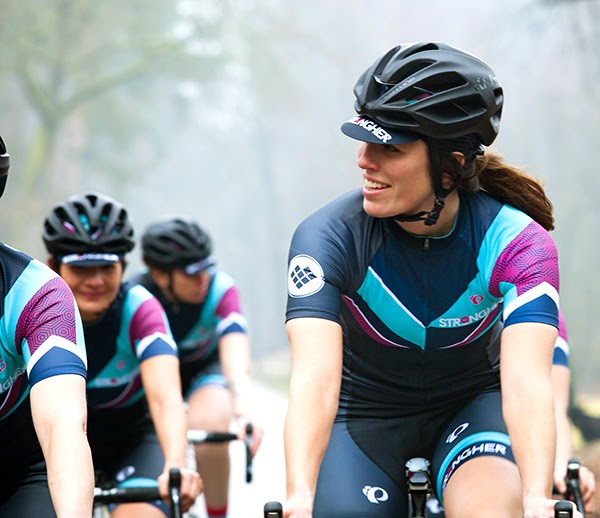 Marit Huisman, Strongher Ambassador says, "We love cycling. We love the natural high it brings us. It makes us feel good. It makes us feel confident. It makes us feel Strongher. We want every woman, beginner or pro, to share and enjoy these feelings with us.
"We are now very happy with the collaboration with KASK as we share the same ambition to get more women on bikes and riding them safely. KASK and Strongher will together create unique events and inspire women around the world to ride their bikes."