Yet another Australian rider has made the podium at the UCI Road World Championships with Katrin Garfoot finishing third in the women's Individual Time Trial overnight.
The third Australian to ever medal in the elite women's ITT, Garfoot finished just 8-seconds behind winner Amber Neben from the USA and 2-seconds behind silver medalist Ellen Van Dijk from the Netherlands.
Garfoot said she was happy to be on the podium after missing out by a matter of seconds at the 2015 World Championships.
"I wish it was a bit better but I'm happy to work on that for next year," she said after the race.
"I was fourth with 10 seconds last year. I'm third with eight seconds this year. I want first place one time before I finish my career."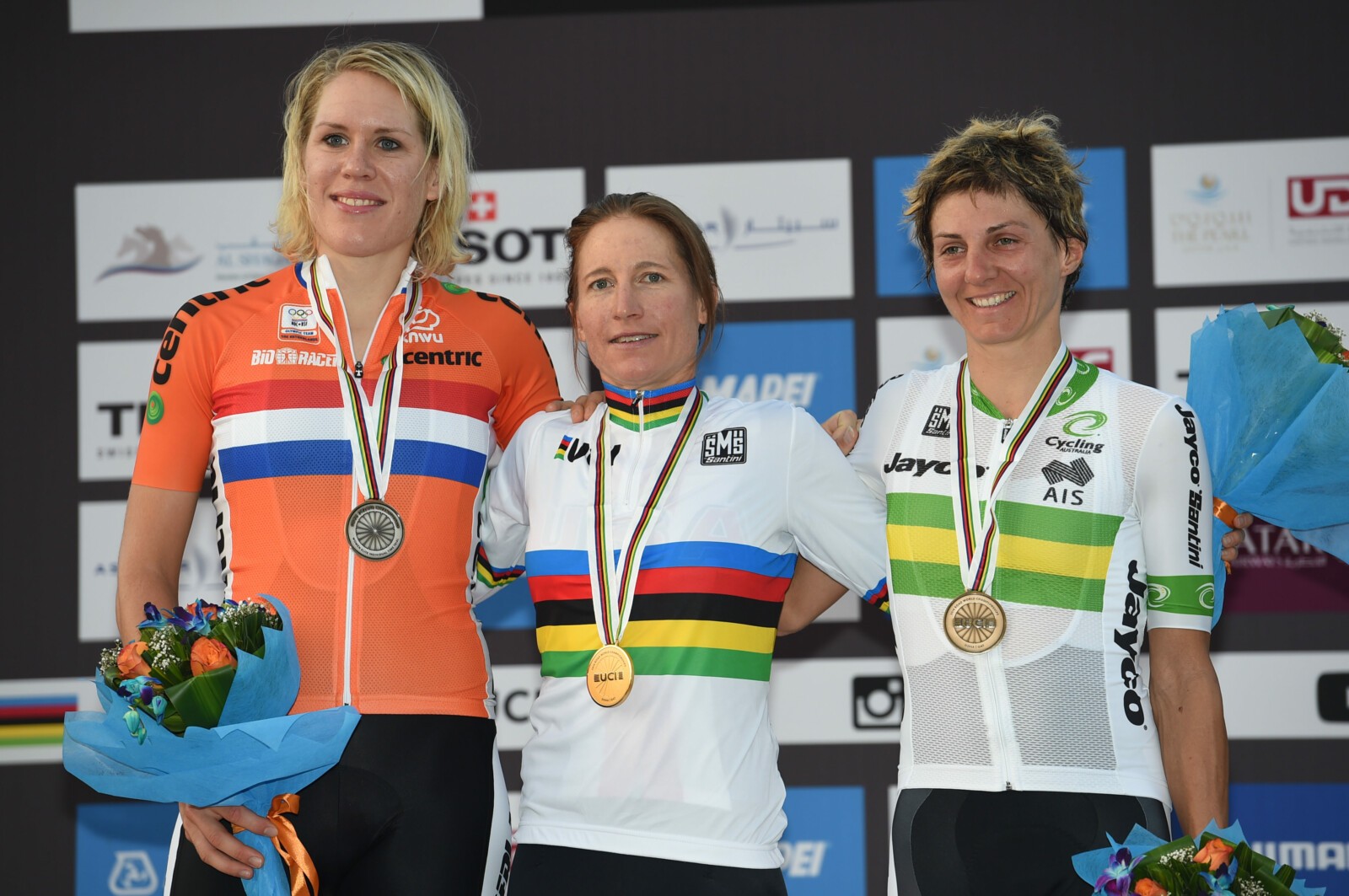 The Australian time trial champion – who hails from Queensland – said the Doha heat was not a major issue as she covered the 28.9km course.
"From what I heard and saw from the juniors and U23's, I expected the heat to play more of a role in my head. I was lucky I didn't struggle at all, and in the last six kilometres, I made up a lot of time there. I think my pacing was a bit off because I was scared of the heat. I think I went out too easy but overall, I'm happy with the ride."
National Women's Road Coach Martin Barras said although Garfoot didn't win, she showed the ability to be capable of winning.
"Katrin has now established herself as a World Championships contender," he said.
"For us that is very, very important. For her that is very, very important, especially after finishing fourth last year."
Garfoot's bronze is the third for Australia at this year's UCI Road World Championships with Orica-Bike Exchange finishing third in the Team Time Trial and Miles Scotson third in the U23 Individual Time Trial.
Racing continues this week with the main events, the men's and women's elite road races, scheduled for this Saturday and Sunday respectively.