With the imminent arrival of the September-October print edition of Bicycling Australia Magazine, cycling enthusiasts are in for a treat with a bumper issue on its way.
Among the standout articles is Peter Maniaty's fascinating interview with ex Formula 1 driver and now Paralympian hand cycling champion Alex Zanardi. After miraculously surviving a 320kph crash and losing both legs but somehow clinging to life, Alex showed incredible determination and resilience to not only recover but go on to become the greatest hand cyclist of all time. It's a truly inspirational tale, one you'll never forget.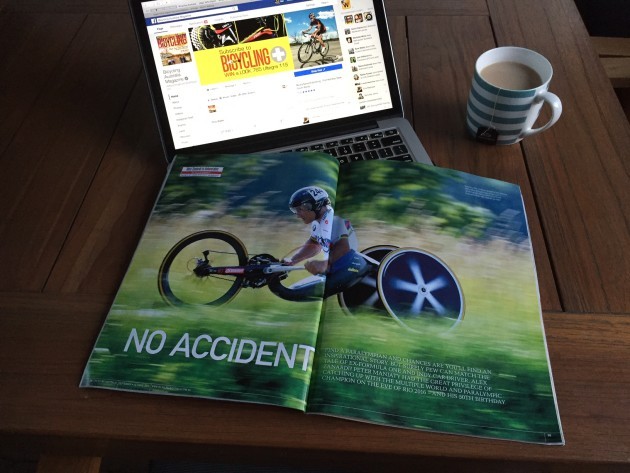 Brad McGee, Ridley Bikes, Top Gear + More
We also have a fascinating interview with Aussie cycling legend and coach of Australia's Rio Olympics Road Cycling Team, Brad McGee. There's a factory insight into Ridley bikes and articles on training, nutrition and preperation for the Bowral Classic. Don't miss the details about some great new 2017 releases – there's news from Giant's new season launch, the new Shimano Dura Ace along with Top Gear such as sunglasses, clothing, tyres, nutrition, roof racks + more. We review the Look 765, Bianchi Impulso & more.
Subscribe To Win A New LOOK!
The magazine can be found at many local bike shops, newsagents across Australia and in your letter box if you're one of our many subscribers. For those keen to subscribe we have some fantastic offers including a Father's Day special – Get Dad a subscription to his favourite magazine for just $49.95. Use the promo code 'ADV/16901' and you'll be in the draw to win a brand new Look 765!
Or, subscribe to Bicycling Australia Plus and get a 1 year print subscription along with a digital (Android, IOS and PC) subscription! Read more and subscribe here!