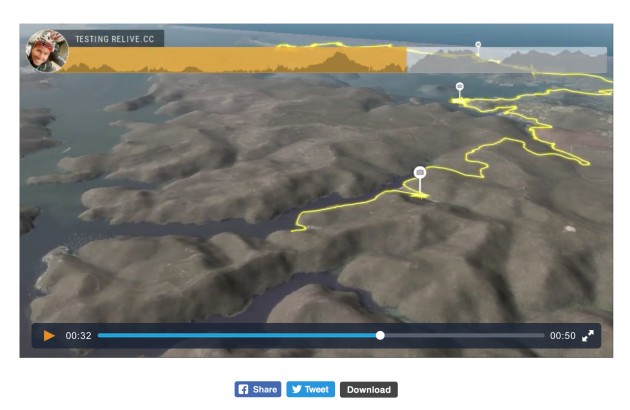 Don't you just love technology! Every day there's a new device, website or app that delivers all manner of data, information, knowledge or entertainment.
It seems the whole world is talking about PokemonGO, an augmented reality game that overlays online gaming with real world imagery.
But there's another augmented reality app, one especially created for cyclists and one we reckon is far more more rewarding (and addictive) than catching pesky little Pokemon.
Introducing RELIVE, an innovative add on that overlays your Strava rides to terrain map giving a unique condensed, birds-eye video of your ride. And it's free!
Re-living your ride is as simple as coasting down your favourite descent. All you need to do is connect your Strava account to the app, go for a ride, and wait a couple of hours for an email with a link to your personal video.
There are a couple of caveats but nothing major – the ride must be longer than 20 minutes or 20km, be less than 12 hours, your activity can't be tagged as a 'commute' in Strava, and your settings must be set to public (not private).
Relive also captures geo-coded images taken along the way in much the same way Strava connects to your Instagram feed. These images will appear (at the same point they were taken) in your video.
Other features in the finished product include your top speed and other ride stats.
We here at Bicycling Australia have tested Relive and absolutely love it! Embarking on a ride around Sydney's northern beaches then to West Head Rd via Akuna Bay, it was sensational to see the actual route from above.
It's a great way to see where you've been, plan future rides and brag about your adventures.
Wether you are out on a local ride or overseas on the cycling trip of a lifetime you can now relive the joy of each and every ride. You can also search for Relive videos online with a number of prominent Pro riders along with various cycling tour operators uploading videos daily.
5 out of 5 from us, brilliant technology.
Visit www.relive.cc for more.
Would you use this? Have your say below or join the conversation on our Facebook page!