COVID-19 has affected us all in one way or another. While it has left its devastating mark on the world, some industries have actually surged ahead including bike shops and the sport of cycling.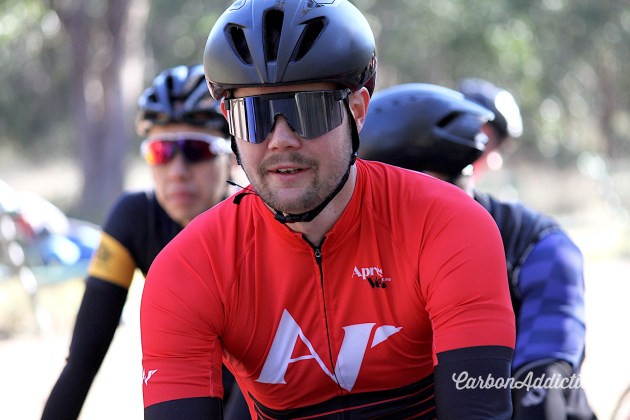 Nick Johns is a mad-keen Sydney based cyclist. When not pushing pedals or sipping coffee he works at the 99 Bikes store in Bondi Junction. While taking a short break during what he described as "yet another insanely busy day", and almost out of breath, Nick was speaking to us from outside the bustling bike shop.
"In a time of major down turn in the financial world local bike stores such as ours have never been busier," he told us. "People have been turning to what they can easily do – getting out and about for exercise and keep their mental well being in check while they're at it"
"People are enjoying the fresh air, riding solo or with a friend while keeping that 1.5m apart," Nick continued. "New bike sales have been up, and older bikes are being refurbished. In addition to this a lot of e-bikes are being sold with many people saying they want to avoid public transport and save on fuel expenses."
"Why bikes? Well the sport is easily accessible, affordable and simple," he said.
Nick said he had seen a surge in new riders along with older riders coming back to the sport due to gyms, public pools and the like being closed.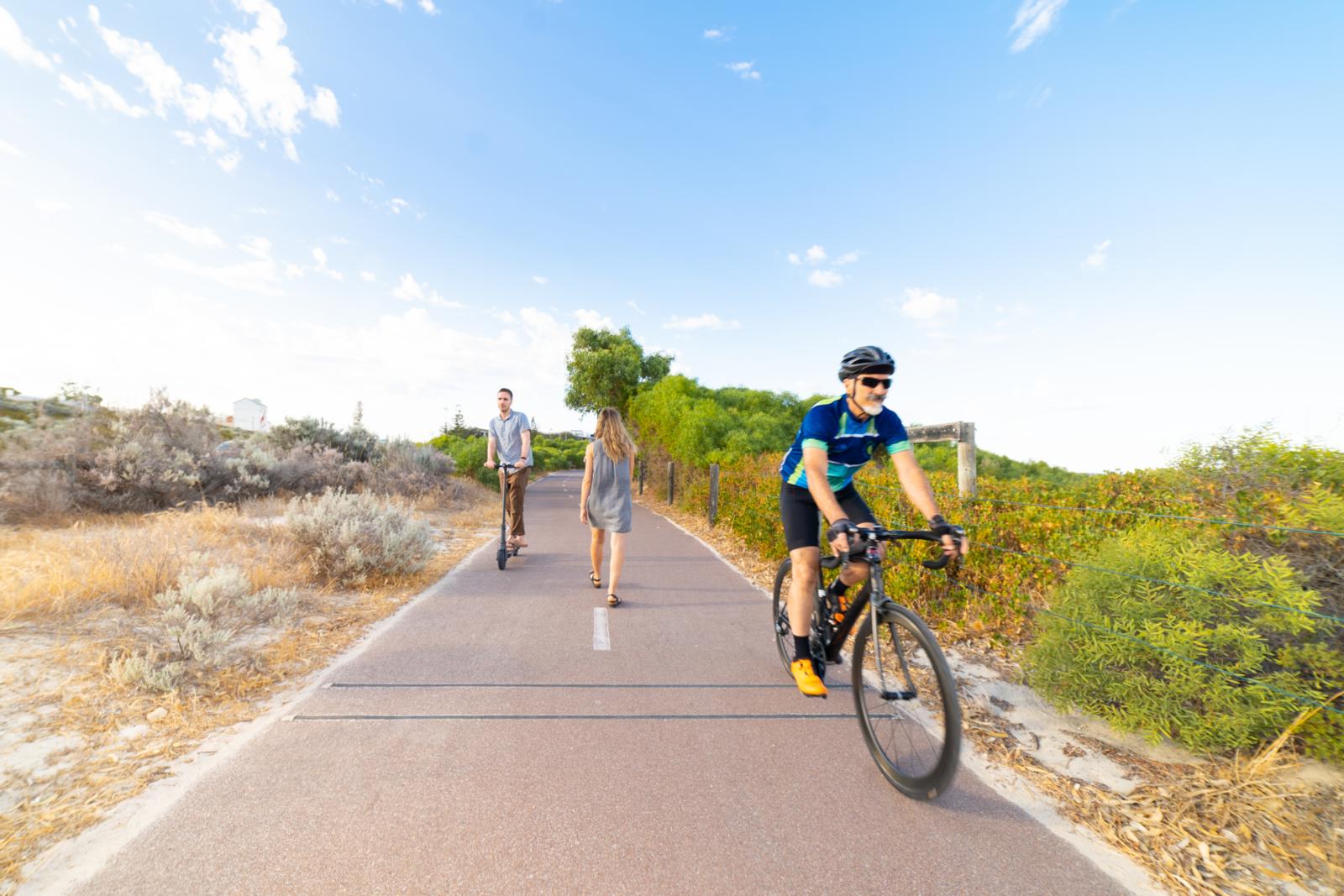 Nationwide Boom In Bike Sales
John Moore is the New South Wales State Manager of 99 Bikes. We asked him how long the trend had been underway and what he was seeing.
"The surge has had a few waves and it's important to understand how quickly government messaging was changing during March and then April," he said. "Initially we experienced a rush on things like indoor trainers as customers and 99 Bikes prepared for a full lockdown.
"It was around the Easter school holidays that the trend moved to family riders, with high demand for kids bikes, hardtail mountain bikes, and hybrids."
Moore said the trend was taking place Australia wide, with a similar increase in demand across the country, and included everything from indoor training through to commuter-specific bikes.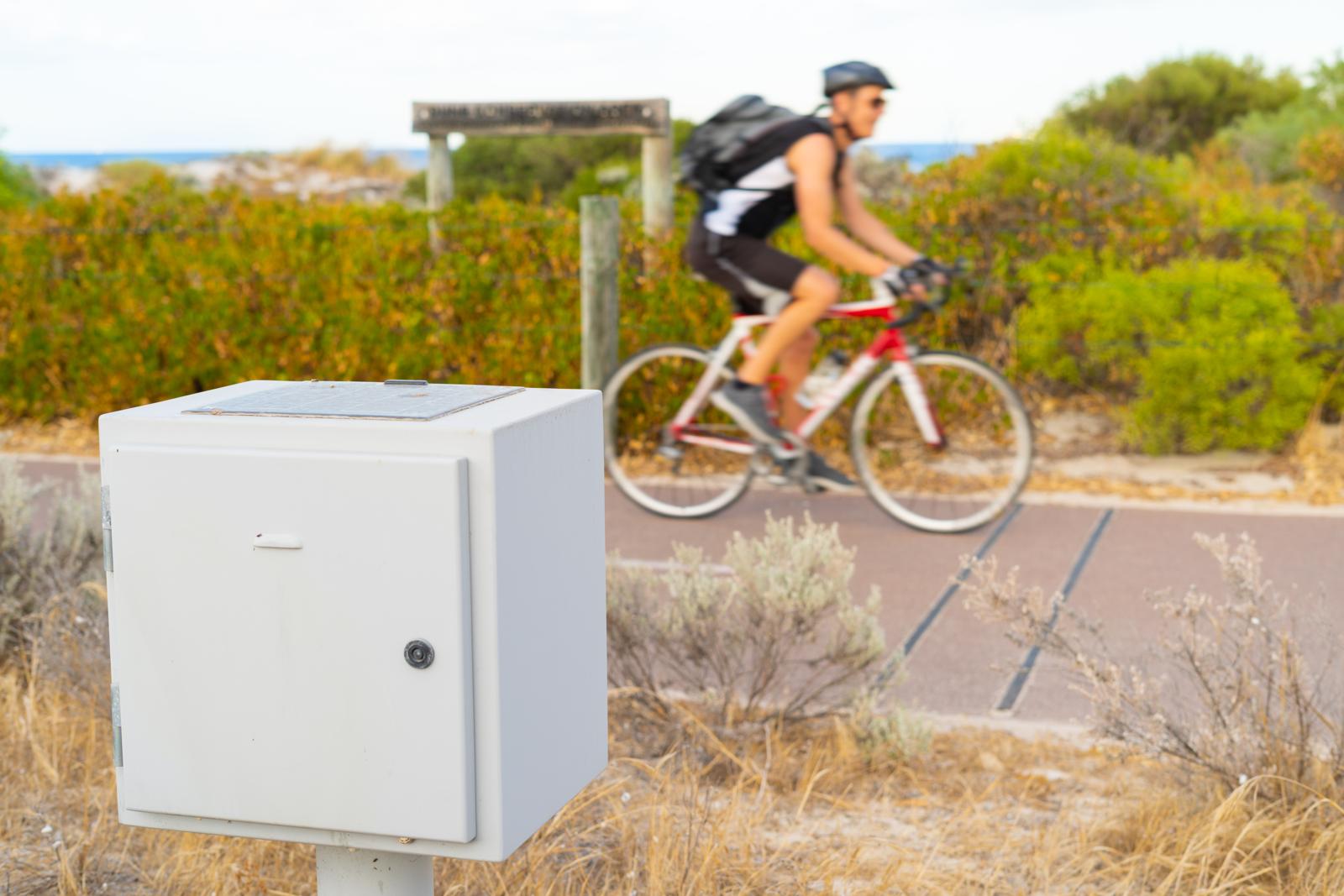 "Indoor Trainers had the initial boom in sales and have been largely sold out for some time, with new stock of most brands arriving in the country over the coming weeks," he said.
In addition workshops have been industry hotspots with numerous stores hiring new staff and mechanics working longer hours to manage the demand.
"Our workshops have been under significant pressure," Moore said. "With bike sales being high we are working to safely build all the new bikes as well as servicing a large number of bikes that people haven't used for years."
But with a significant volume of children's, family and commuter bikes being sold, and not necessarily mid to high end road bikes, is this an overall positive for the sport of cycling?
"Yes," said Mr Moore. "We believe that this is an extremely positive outcome for cycling in Australia, with many people finding a new love for the sport."
To keep those people cycling when usual day-to-day life eventually resumes, Moore said a number of factors must come into play.
"Cycling infrastructure will be extremely important to ensure that there are lots of safe places to cycle when life starts to go back to normal and cars return to our roads ensuring safe places to ride will be a key issue," he said.
From the Bike Shops To The Streets
Maurice Berger, a cycling enthusiast and traffic data expert from MetroCount, says he expected to see a small uptick in riders because of COVID-19. However, the growth rate he has witnessed this year has left him speechless.
"We saw similar trends all over the world but I didn't expect Australia, which has been less affected by the virus than most, to have three times as many riders than usual in some areas."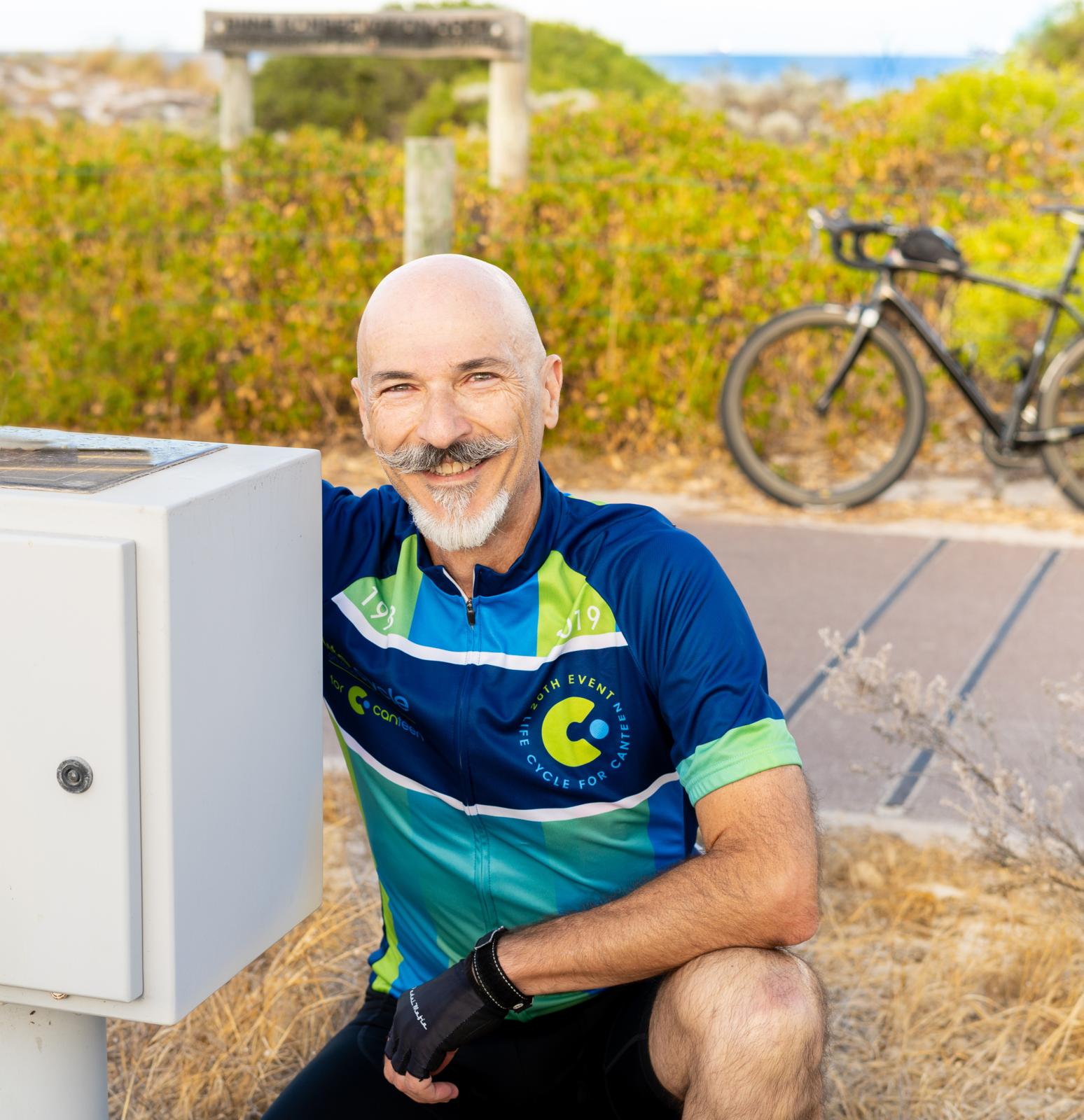 …Usually it takes years, if not decades, to see this sort of cycling growth.– Maurice Berger,
MetroCount…
Mr Berger attributed the increase in part to people avoiding public transport and commuting by bike instead, but also to those wanting a way to exercise and make the most of the sunny weather while maintaining social distancing.
"So many of us have been stuck working or studying at home and unable to play sport or go to the gym like we normally would. I'm now working from home and have been riding almost every day to get some fresh air, go shopping and keep active," he said.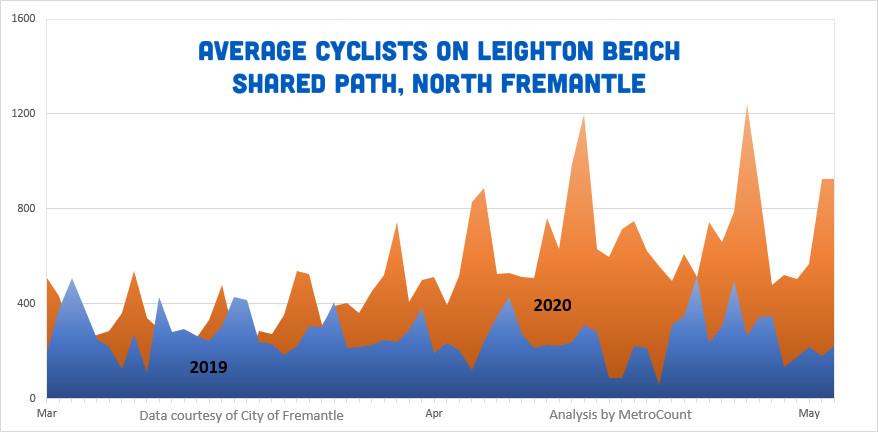 Historical data from the City of Fremantle shows that, on any average day in 2019, there were 250 riders using the Leighton Beach shared path. That number increased to 740 a day in April and May.
Similarly, a daily average of 1,200 cyclists rode along the South Perth foreshore in 2019.
That number jumped to 2,518 in April this year and almost tripled to 3,079 a day for the beginning of May. Data collected on other cycle paths around the city showed similar increases.
Melbourne cycling surges
VicRoads manages 57 permanent bike counters across the Melbourne Metropolitan area. Since COVID-19 hit they have increased the intervals they receive data to daily so as to make timely and informed decisions on policies and infrastructure plans.
This led the City of Melbourne to remove unused parking spots and implement 12kms of pop up bike lanes in an Australian first.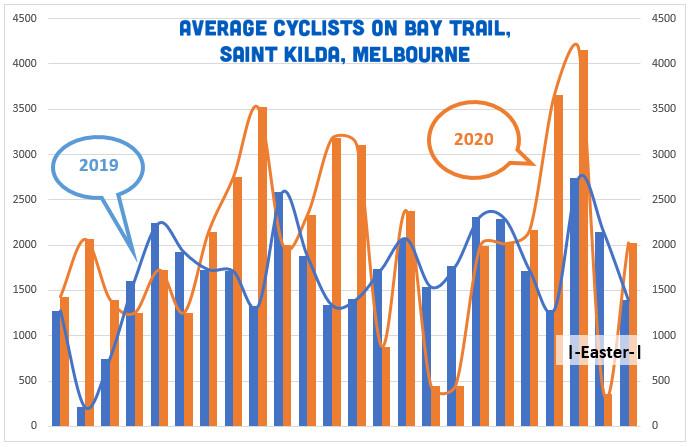 …Transport professionals everywhere understand that we need to strike while the iron is hot and improve cycling…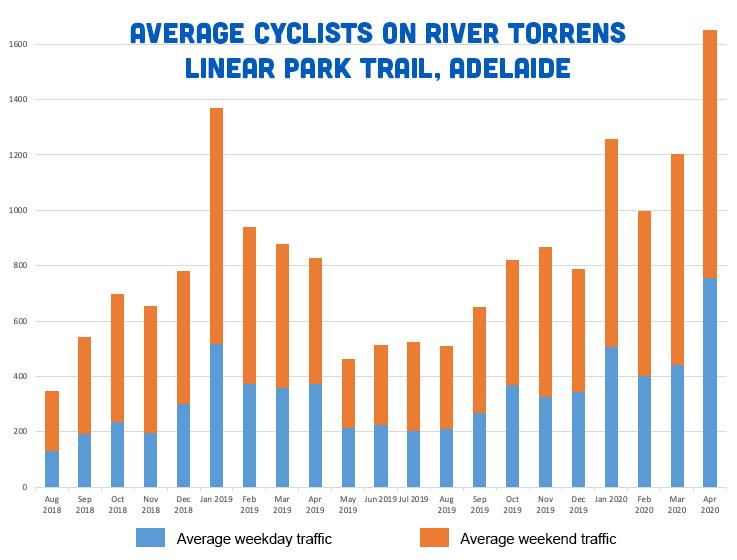 Adelaide cycling doubles
Data from the City of Charles Sturt in Adelaide showed that cycling increased 200% along the River Torrens Linear Park Trail. April 2019 saw just over 800 riders use the path on a daily basis. That doubled to over 1,600 daily riders in April 2020.
This prompted the City of Adelaide to
look into implementing pop up bike lanes and put pressure on the Department of Planning, Transport and Infrastructure for more cycling funding.
Sydney adds 6 new cycling links
To Sydney and Transport for New South Wales announced 6 new cycling links would be built.
Minister for Transport and Roads Andrew Constance said his department had been working with the City of Sydney Council to identify key public spaces that could be freed up for cycling paths and prioritising pedestrians and cyclists to ensure safety."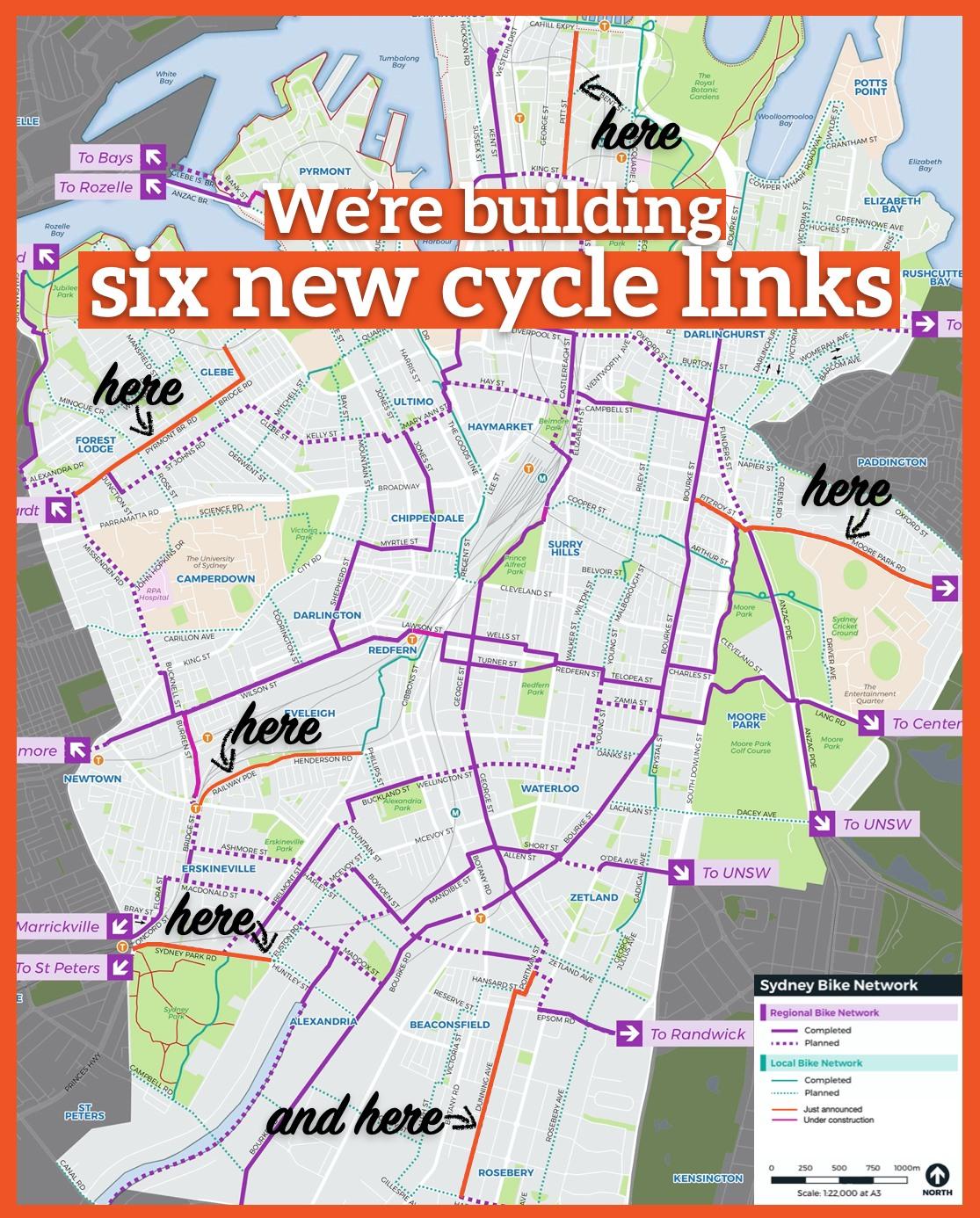 Bikes the new 'toilet paper'
With bikes being referred to as the 'new toilet paper', bike shops around Australia and the world have been struggling to keep up with the demand for both sales and services.
So, what does this mean for the future of cycling? Will growth be sustained after the coronavirus crisis passes? Metrocount's Maurice Berger certainly hopes so but says this is dependant on local councils and state governments continuing to invest in bike infrastructure.
He encourages bringing forward investment plans to take advantage of the increased uptake in riders and pedestrians.
"The UK is investing £2 billion in active travel infrastructure. France and Italy are giving up to €500 a person to buy a bike or learn to ride. And New South Wales has created a $15 million fund to pay for pedestrian and cycling projects across the state," he said.
"Transport professionals everywhere understand that we need to strike while the iron is hot and improve cycling as an experience for everyone to see these trends continue".
Cities and towns across Australia have seen a significant uptick in cycling over the past 5 months.