Long-time Bicycling Australia journalist Peter Maniaty recently became involved in a light-hearted segment tussle on Strava, as he explains here.
Things began innocently enough. At the end of a leisurely ride over the Christmas break of 2017, I decided to include a quick lap of the inauspicious suburban street that surrounds my parents' home in Brisbane's western suburbs. For purely nostalgic purposes, I then made it a Strava segment and, given no-one else had ever ridden the same anonymous 760-metre loop with a whopping five metres of elevation, I instantly became KOM holder.
For the next four or so years, nothing changed. In fact, there was so little activity on the segment I forgot it even existed. Until April 2022, that is. One morning back home in Sydney, I received the tell-tale notification from Strava. "Uh oh! You just lost your KOM." Really? I had a quick check and it was the loop surrounding Mum and Dad's place.
I had a chuckle. I wasn't annoyed, but I certainly was a bit surprised, largely that anybody even cared enough to take such a nondescript KOM from me. Maybe they didn't care? Maybe it was purely accidental? Oh well, whatever the reason, given I was living 950km away there wasn't much I could do about it and I quickly forgot about it again.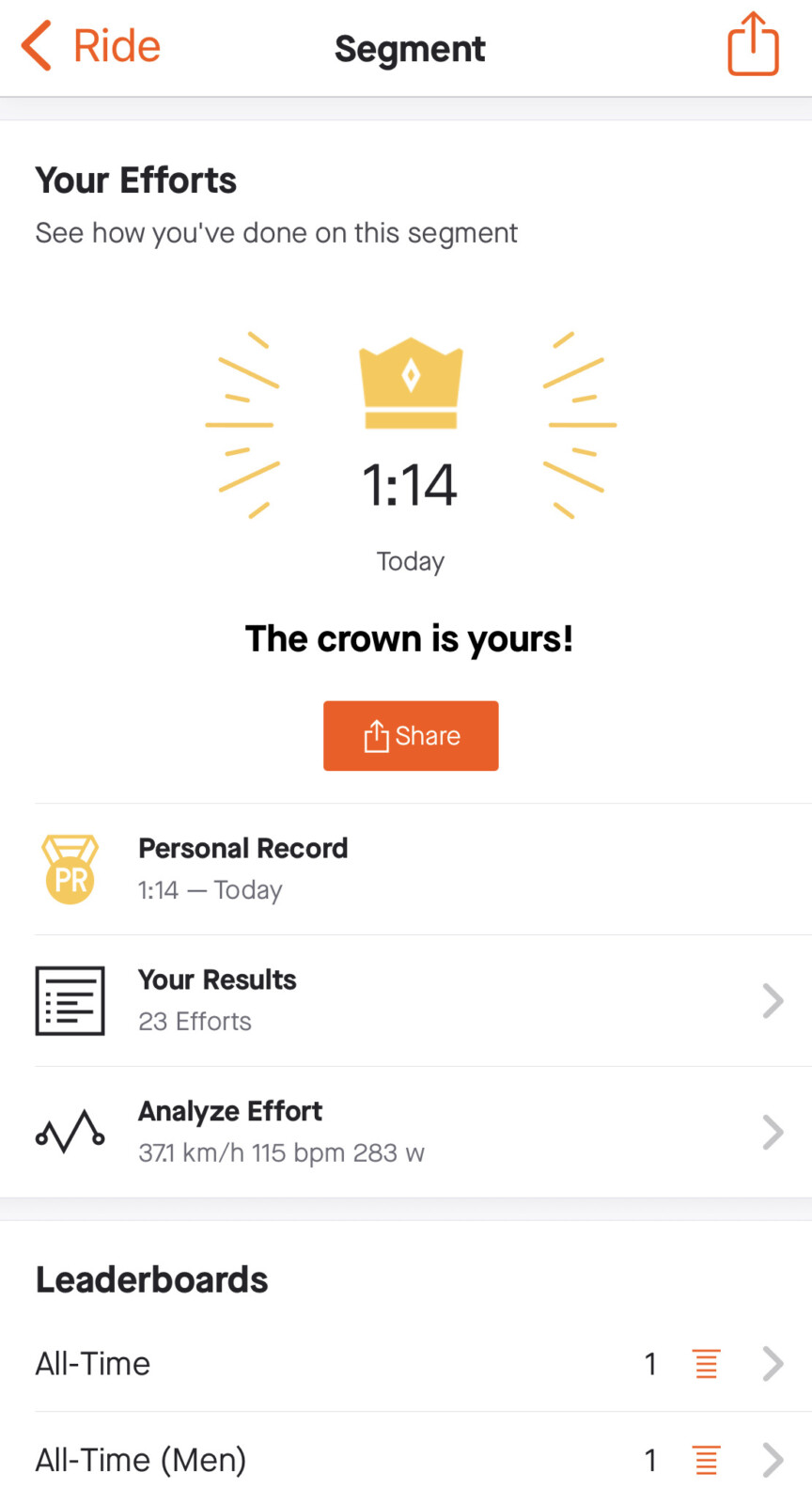 Fast forward seven months, however, and I found myself laughing with a few mates about the phenomenon of Strava segment hunters and recounted the tale of my lost KOM. I mentioned I would soon be heading back to my family home in Brisbane for Christmas 2022 and everyone joked that I should try and reclaim it. I always take my bike anyway, and the new time was only a few seconds faster than the original (casually ridden) record, so I was pretty confident I could get it back. I assumed the holder was probably long gone anyway and no-one would even notice. How wrong I was!
Brisbane's River Loop
I arrived in Brisbane a few days before Christmas. On the first morning, I set out for a traditional 'River Loop', but first I rode a few laps of the segment around Mum and Dad's place. It was 4:45am, not another human in sight, and my Garmin told me I'd successfully lowered the mark by two seconds. I smiled.
For the next few hours, I rode triumphantly around Tennyson, West End and St Lucia, satisfied in the knowledge that order had been restored, not to mention a bit of family honour. However, within barely an hour of completing the ride, I received a notification on Strava. "Uh oh! You just lost your KOM."
"No way!" I thought to myself. Far from no-one caring, it became clear there was someone who cared about this little segment very much. Closer inspection showed the previous KOM holder, who obviously lived nearby, had lowered my new time by a full four seconds. I told my family the somewhat unexpected news and they all had a laugh. But I cannot lie. I was a bit pissed off. My teenage son then piped up, "Well, you better get back out there Dad and take it back!" He was right. Game on.
It's On!
Within a matter of minutes, a segment I'd barely thought about for years started to consume me. Wars have started over less. I considered my next move, and the following morning I set out to correct things. I rolled out early once again, this time enroute to the iconic Brisbane climb, Mt Coot-tha. I did a quick local warm up, then laid down a new PB for the prized segment. I actually thought I'd broken the KOM by two seconds. My Garmin suggested as much at the time. However, Strava had different ideas. According to them, I'd recorded the exact same time. It was a tie. Oh, the drama.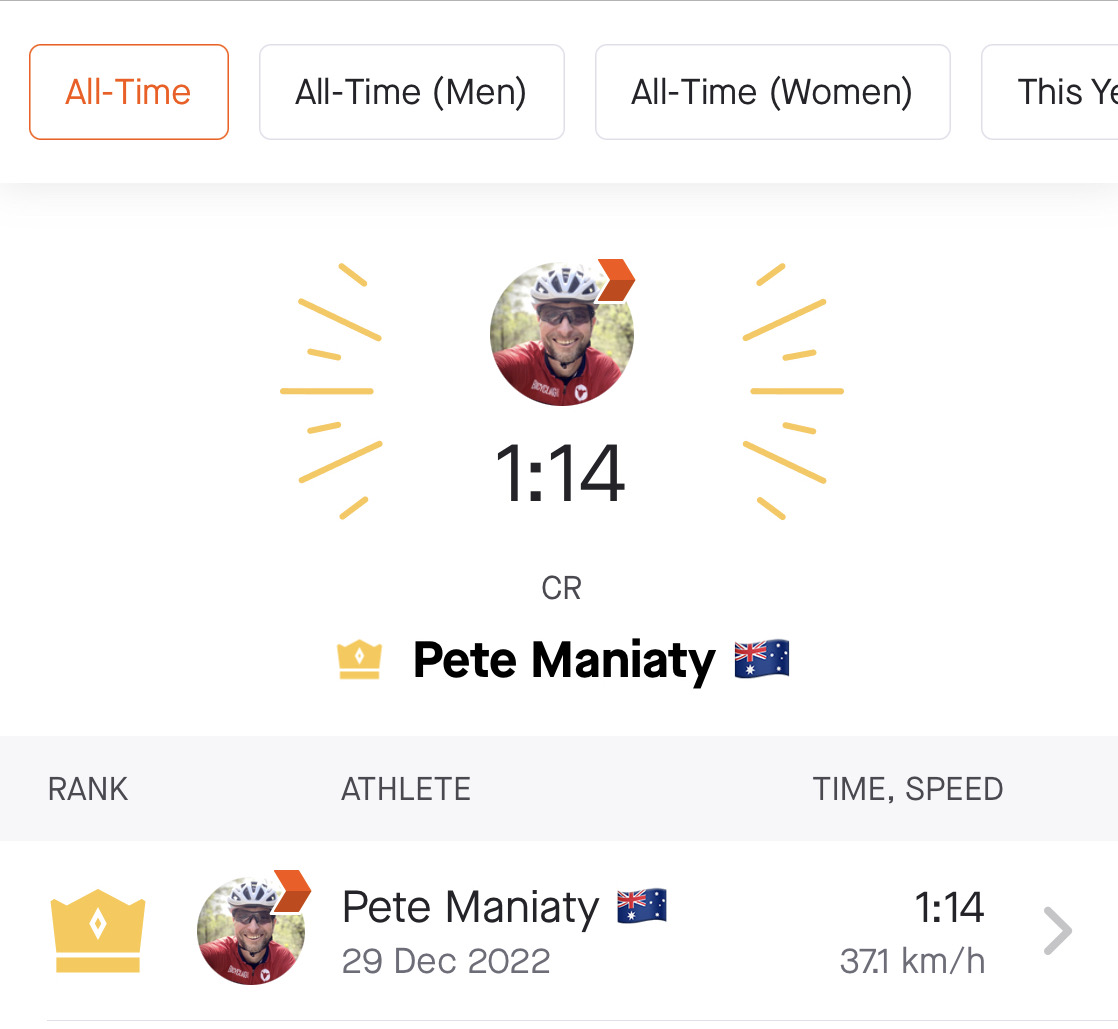 What now? Would my newly-discovered nemesis set out to reclaim it immediately once more? He certainly had a big advantage in the sense that, as a local, he could ride endless 760-metre laps until the record duly fell, whereas I'd soon be returning to Sydney. Given the circumstances, my strategy was simply to wait and watch. The suspense was very real. Yet nothing happened for the next four days of my stay. On reflection, I figured this was likely my best chance to keep the KOM, as a joint holder. No shame in that.
Then, with just 24 hours until our departure, my family started to agitate things. In particular, my usually mild-mannered partner suggested I stop mucking about. I should get out and "smash" the time on my final day in Brisbane, or I'd regret it all year. My impressionable son whole heartedly agreed and so did my parents. I wasn't entirely convinced. But peer pressure is a powerful force. I caved. I couldn't back down now. Family honour was once more on the line.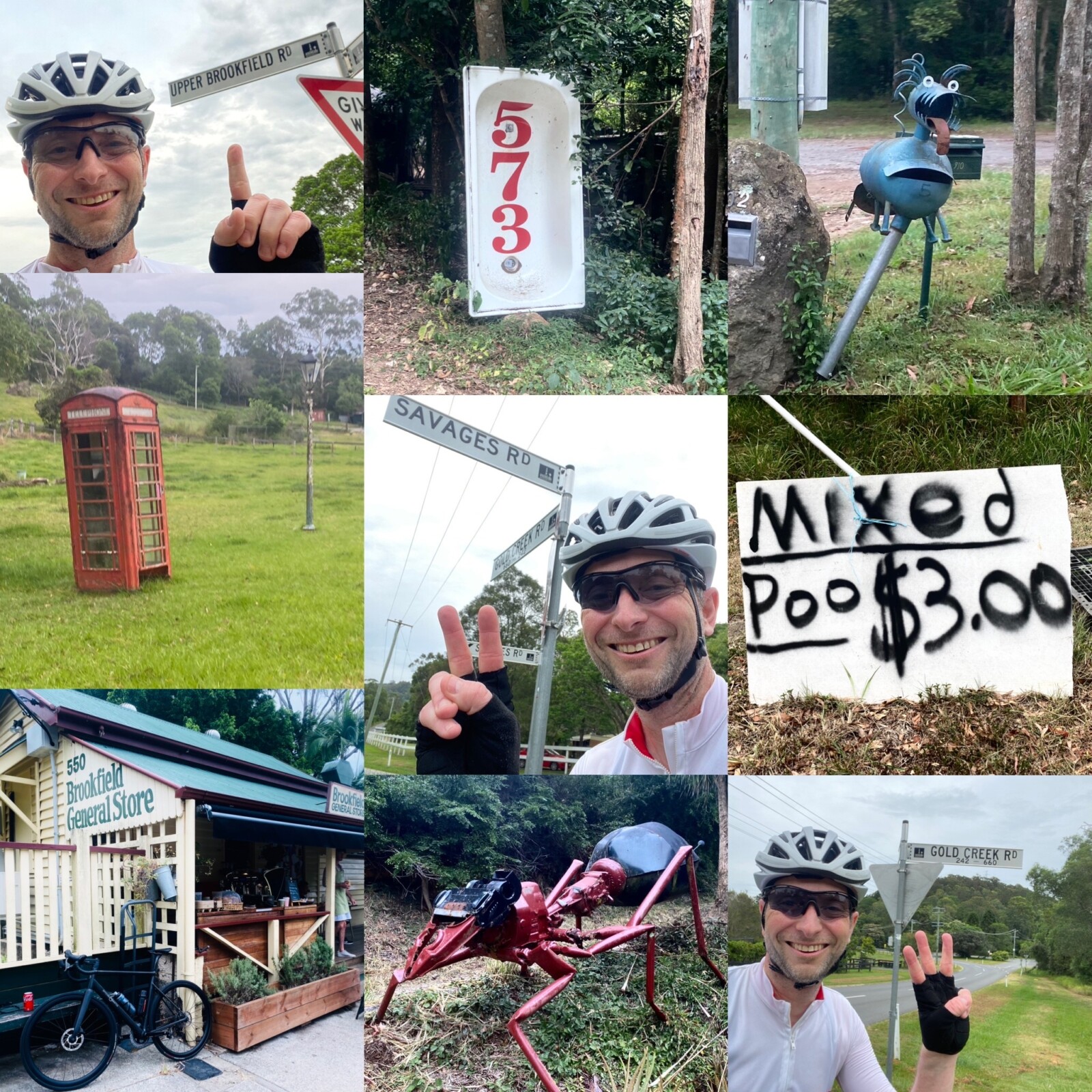 My final morning in Brisbane duly arrived. The last chance. Off I went for a short, sharp burst around the local streets. The plan was to bury myself and lower the record by so much the other guy might simply give up. Initially it seemed like I'd done just that, too.
I rode four pretty brutal flying laps, back-to-back, and my Garmin told me I'd set not one, but two new PBs including a cracking fastest time that shaved a full six seconds faster than the previous record! I was stoked. However, my joy turned to disbelief about 30 minutes later, as upon uploading the ride to Strava, it once again told me I had ridden somewhat slower than my Garmin initially suggested.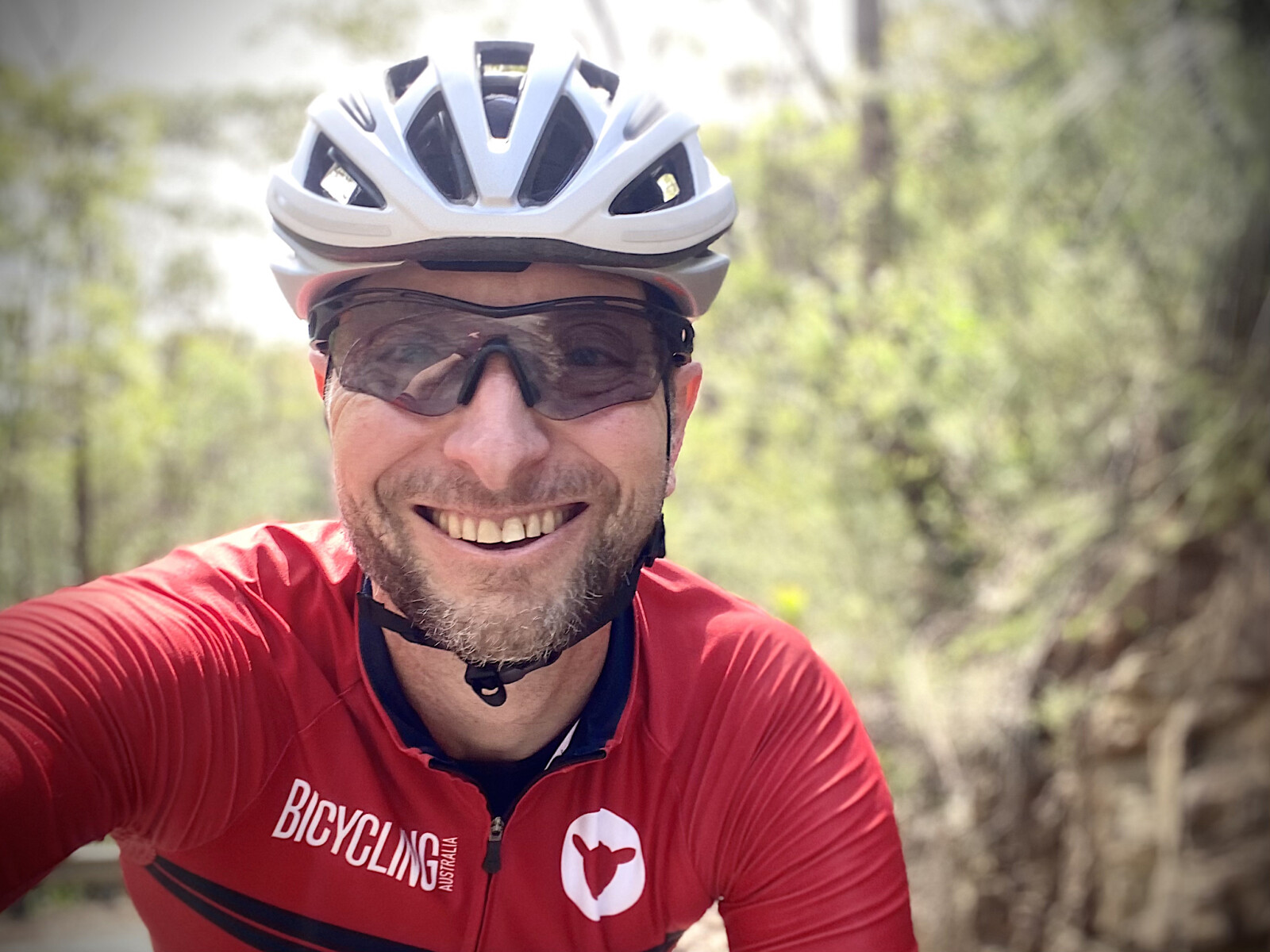 According to the Strava leaderboard – the only one that matters – I was actually still a second behind the official KOM. It was a scarcely believable seven-second discrepancy and wasn't even my fastest time. WTF?!
I stewed for 30 minutes or so, cursing the vagaries of GPS technology. Then I did a bit of research on a few Strava help forums which suggested it might be worth deleting and reloading the ride file. I'm so glad I did. I have no idea what had happened, but it seemed to be some kind of data glitch. On reloading the file, Strava had suddenly changed its mind. I'd done the segment in 1:14. Oddly, it was still four seconds slower than my Garmin time, but regardless it meant I would leave Brisbane as the KOM holder after all. You little beauty.
How long will the new record last? That's anyone's guess. In fact, there's every chance by the time you read this it's already gone. Fortunately, I'll be back in Brisbane again next Christmas…