It's one of the staples of cycling and one of the best known aspects of our sport. Here colourful scribe Lee "Hollywood" Turner gives us the lowdown on all things bunch riding.
So the weather is getting warmer, COVID-19 restrictions have eased and you've got a full winter of Zwift in your legs. You're feeling good and you're ready to join a bunch/group ride out on the road or you've got one of next year's Bicycle Australia Classics in your sights.
What are the unwritten rules of riding in a bunch and what are the do's and don'ts?
If you are riding along and a bunch rides past at a pace you are comfortable with can you jump in? It's always best to say hello and ask, "Do you mind if I sit on?" – that goes a long way. Most bunches won't mind that. The worst thing you can do is say nothing then jump into the roll and start surging or attacking – you will get some very strong feedback pretty quickly.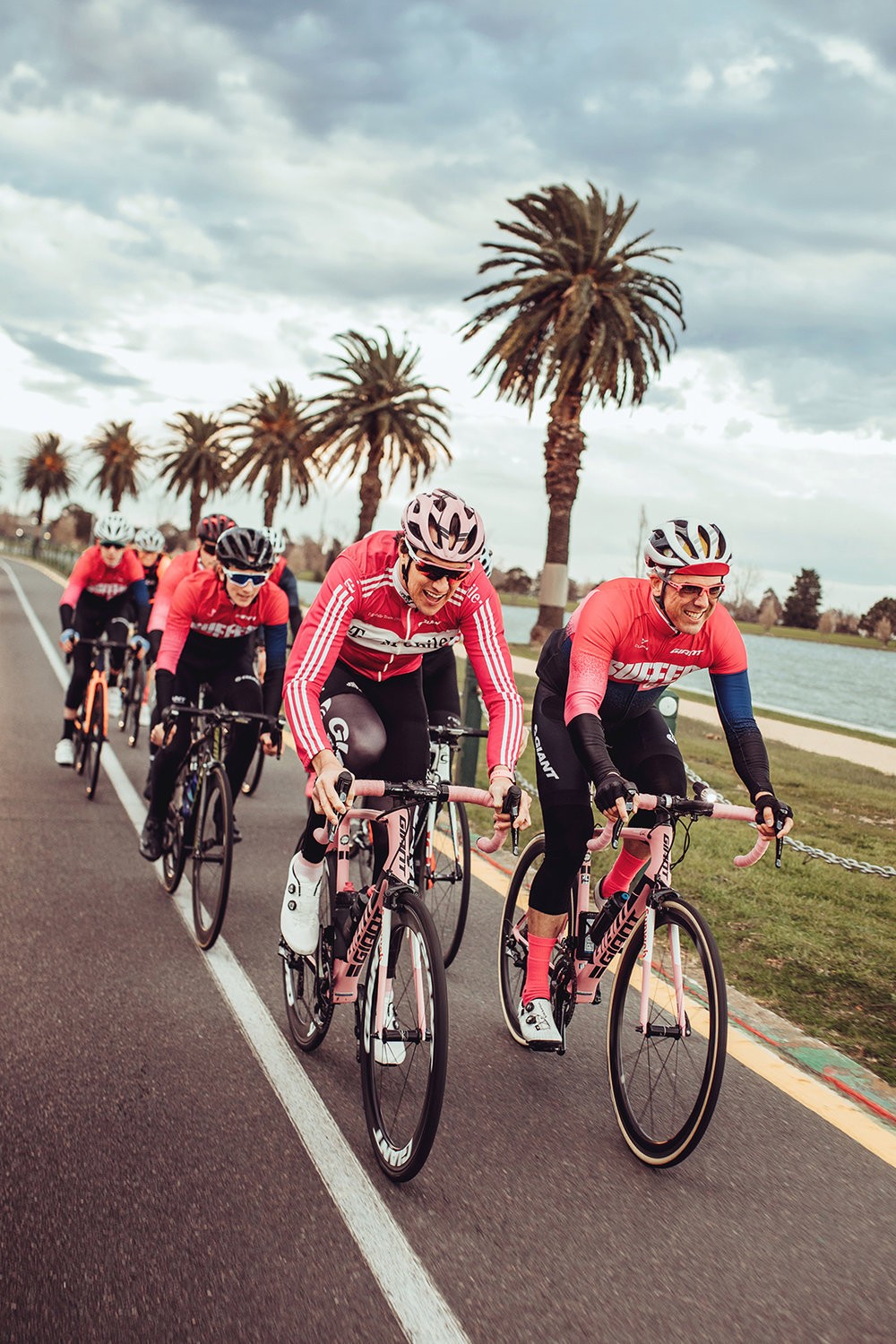 There are bunch rides that happen organically where they just grow as people roll along and pick up people on the road, and then there are organised rides that no-one runs or owns, but everyone knows they meet at a certain spot and leave at
a certain time on a certain day.
The well known regular bunch rides that go at the same time on the same day have their own dynamics and each ride is different. Some are full gas and it's on for young and old, and will end in a sprint; some will be controlled to a point then erupt in a race to the finish.
Be Predictable & Vocal
If it's your first time, it's best to sit in and watch and learn. Talk to the rider next to you, ask questions. If it's steady rolling turns, do you know how to do it and do it steady and smoothly?
It can be quite scary in a big, fast-moving bunch. The key is no sudden or unexpected movements. Always be predictable, always vocalise what you want to do or if there are any dangers such as riders on your left, potholes, traffic lights and upcoming riders. There's a lot to navigate and think about when you're in a big bunch.
You don't want to be at your limit trying juggle all these things because that's when mistakes are made and accidents can happen.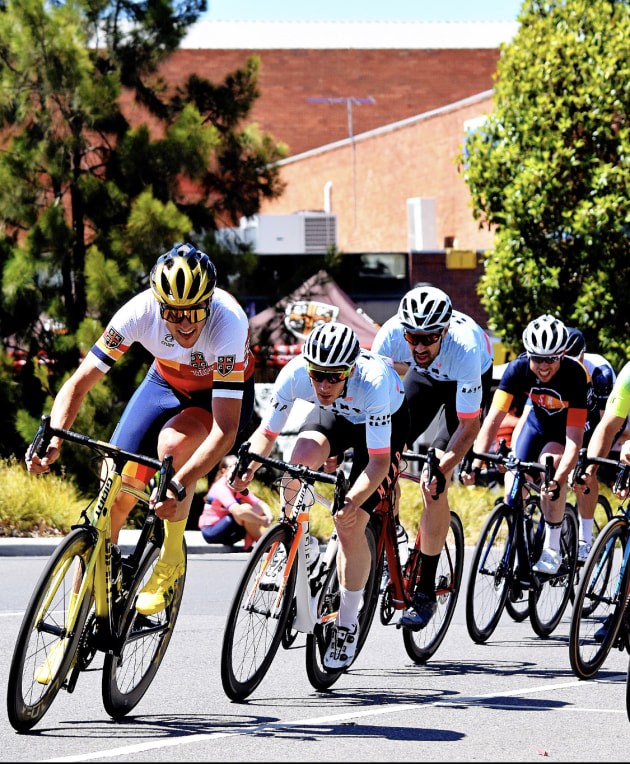 The beauty of bunches is you can go faster and further than you usually can on your own, it's great way to meet new people, it's generally safer because it's easier for motorists to spot you and, most importantly, they are fun.
There is also nothing better than seeing a big bunch coming up behind you when you are on your own struggling into a howling headwind. Many hands – or in this instance, legs – make light work.
It's good to practice riding in a big bunch, particularly if you are doing a big mass start event such as one the Bicycle Australia Classics or other big Gran Fondo rides. It will help you learn not to panic when you are surrounded by lots of riders.
When riding in a group, always follow road rules – traffic lights and roundabouts can cause a bunch to split. You need to yell your intentions, such as "stopping" or "rolling". Don't run the red if you are caught in the middle – you need to make a split-second decision that not only impacts you but the riders behind you. It's important to be loud and clear.
…Always be predictable, always vocalise what you want to do or if there are any dangers such as riders on your left, potholes, traffic lights and upcoming riders…
Lee's Top Bunch Riding Tips
1 Be smooth and predictable.
2 Clearly communicate with fellow riders.
3 Always be scanning ahead and around.
4 Maintain the dynamic of the ride and respect the pace.
5 Never cut in on a rider.
6 Don't surge or get in the way of the roll.