Edition #235 of Bicycling Australia Magazine is at your local newsagent now!
As wide-ranging, inclusive and comprehensive as ever, inside there are interviews, destination features, a Winter Kit Guide, bike reviews, regular columns, the latest cycling gear and more.
Keen to have Bicycling Australia delivered direct to you? Subscribe Here.
Highlights inside include –
Maeve Plouffe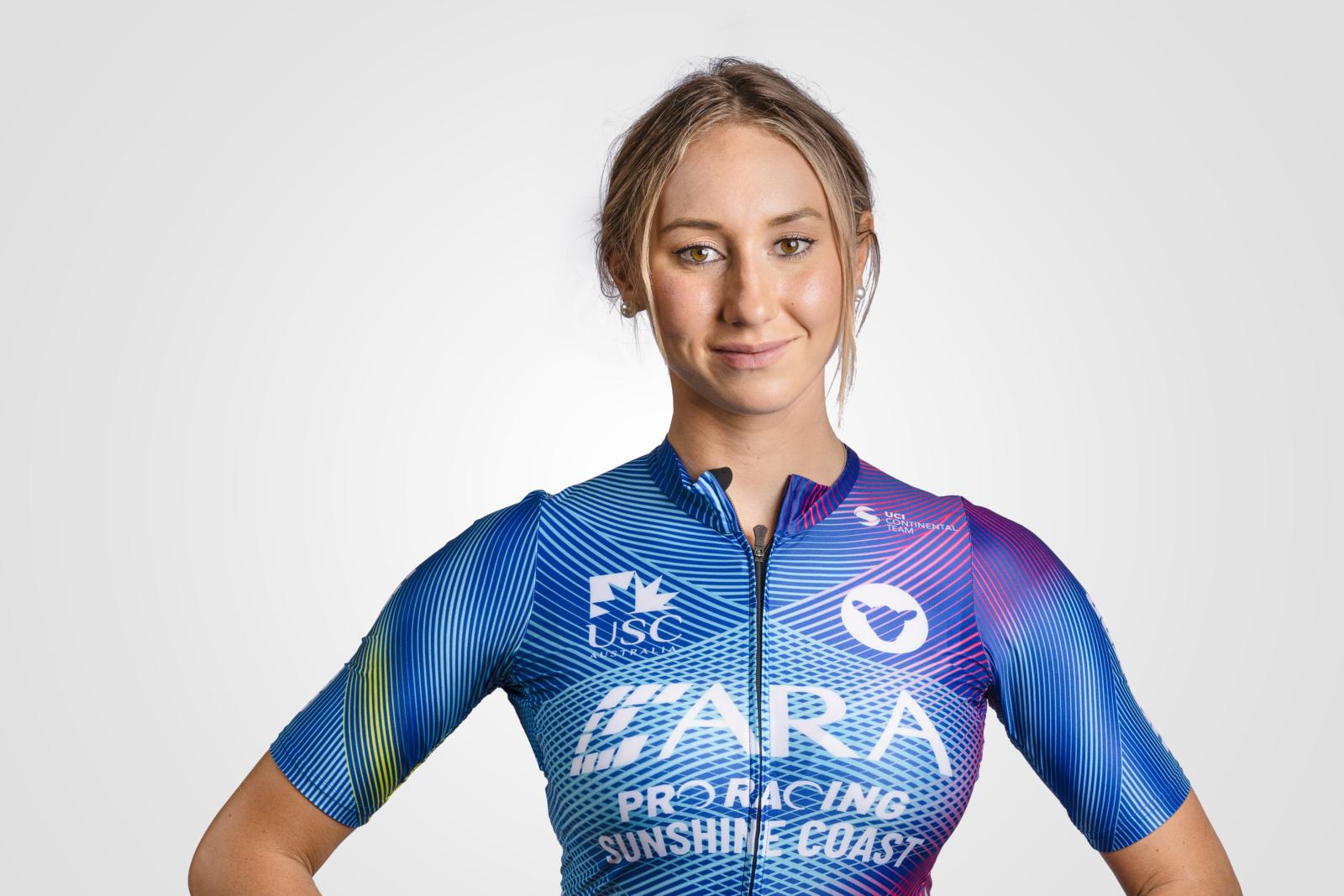 She's one of the rising stars of the sport and has an enormous amount of power & talent—we speak with road and track sensation Maeve Plouffe.
An Alpine Classic
The inaugural Snowy Classic Gran Fondo was held in perfect conditions in March—here we look at the highlights and see the top results.
50 Aussie Rides
In the first of a multi-part series, Peter Maniaty kicks off the ultimate 'best Australian rides' list.
New Helmet Tech
Lazer, one of the oldest companies in cycling, has come up with fascinating new rotational impact safety technology as we see here.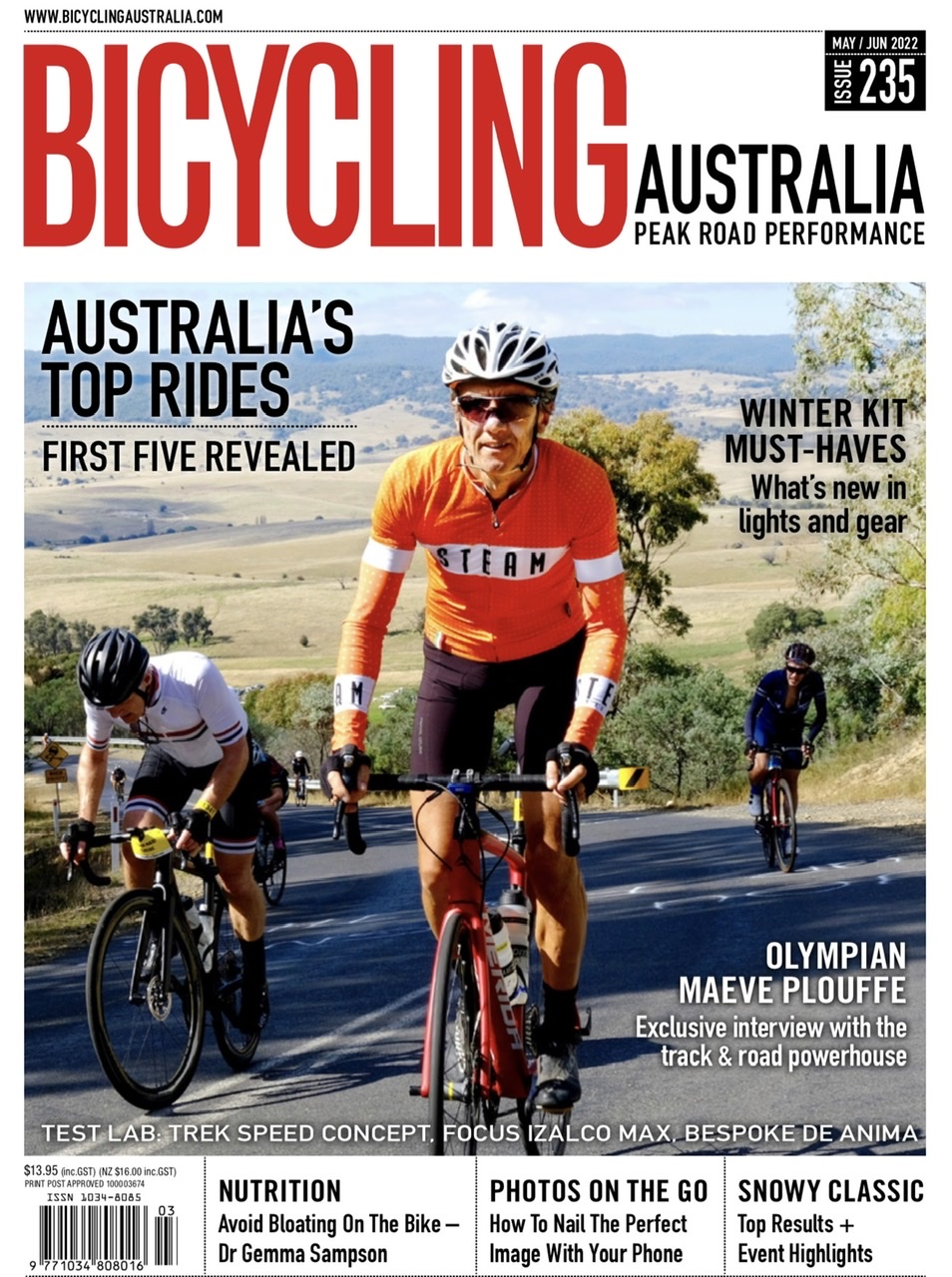 Winter Kit Guide
Noticed it's getting a little cooler out there? We have. Here we take a look at the latest in winter kit from various leading manufacturers.
Mobile Phone Photography
Professional photojournalist Steve Thomas explains how to get the best quality images from the humble smart phone.
'Why I Ride Gravel'
Gravel cycling enthusiast Alison McGregor details her love for off-road adventure cycling in this thoughtful and considered contribution.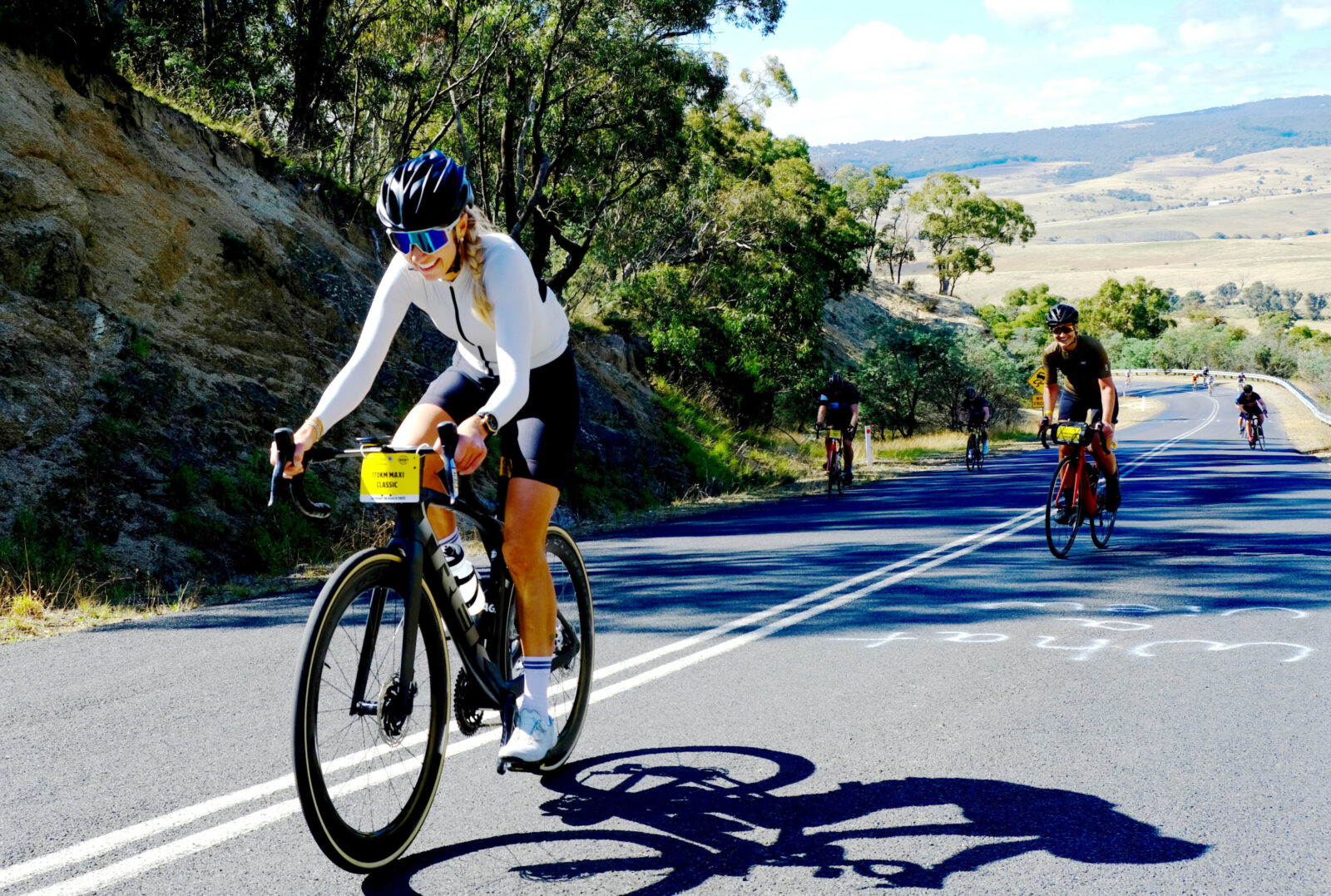 Nutrition: Bloating
Specialist cycling nutritionist Dr Gemma Sampson discusses the uncomfortable ailment of bloating during biking + shares a tasty rice cake recipe.
Test Lab: Trek Speed Concept
One of the world's fastest TT offerings, Luke Meers straps himself into the top-level Speed Concept from Trek.
Test Lab: Re-Focused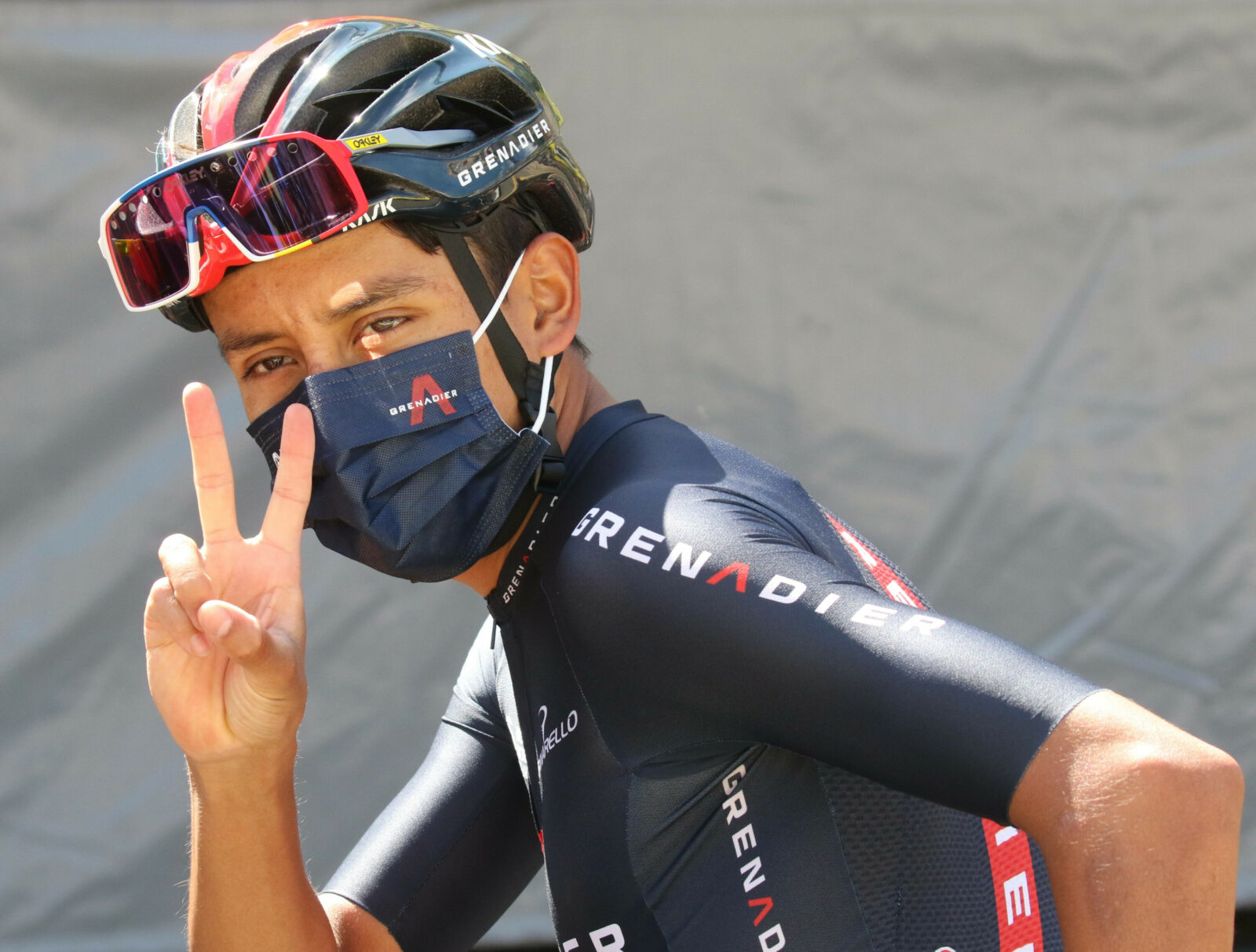 With new bikes hard to come by, Peter Maniaty sees how a quality used bike stacks up. Here he reviews the 2017 Focus Izalco Max.
Test Lab: De Anima Gravel
A bespoke gravel bike built to order in Italy, Alison McGregor rides one of the most unique all-road bikes we've seen.
Token Wheels – Champagne wheels on a beer budget? We order, ride and review a pair of 52mm Konax Pro wheels from Token.
Bunch Of Fives – Coco-Louise Henry joins a bunch with a difference—a Melbourne group that leave the urban environs for a surprising weekly ride.
Plus there's Bang BANG with Lee Turner + Spin Cycle with Anthony Tan and loads more.
Look for the magazine at your local news agent, or you can subscribe via https://www.greatmagazines.com.au/magazine/bca