Micromobility, noun. Transportation using lightweight vehicles such as bicycles or scooters, especially electric ones.
Yes, it's one of the most significant issues in all major cities and centres around Australia and the world, and it's only getting worse. But solutions are at hand with bikes playing a leading role.
A stellar list of the micromobility industry's top leaders, lobbyists, academics and tech developers will get together for a major alternative transport conference in Sydney on November 25 & 26.
The conference will be accompanied by the inaugural Micromobility Expo that will feature more than 40 companies showcasing the latest e-bikes, e-scooters, e-cargo bikes, electric skateboards and microcars.
The Expo will include test tracks within the grounds of Sydney's Royal Randwick for participants to try many of the alternative transport offerings on display.
Phil Latz is the founder of Bicycling Australia and, with co-founder Simon Cooper of Interpoint Events, has been working behind the scenes on the Micromobility Expo and Conference. Mr Latz said he was looking forward to the event and explained how transport is evolving.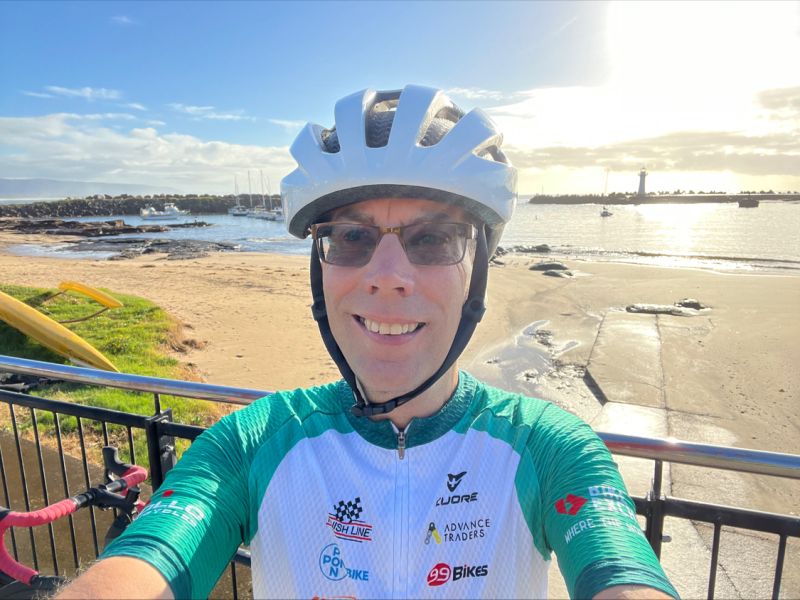 "The cycling world has changed a lot since the era in which we used to run the annual Bicycling Australia Show," he told us.
"Of all the changes, I think electrification is the biggest. That's why this new event will focus on e-bikes and all other forms of light electric vehicles.
"We'll be welcoming about 40 exhibitors, Latz continued. "Many will have bikes and scooters available for test riding on the three secure test tracks within the grounds of Royal Randwick Racecourse. You can't beat a test ride to really get a feel for any sort of bike."
And the goal of the Expo and Conference? To showcase the latest transport solutions and help address issues of traffic congestion, emissions reduction, improved community health and connectivity.
Micromobility Industry Leaders Forum
While the Expo will be more consumer based, Australia's first Micromobility Conference will simultaneously be taking place in the Grand Ballroom of the the Royal Randwick Racecourse.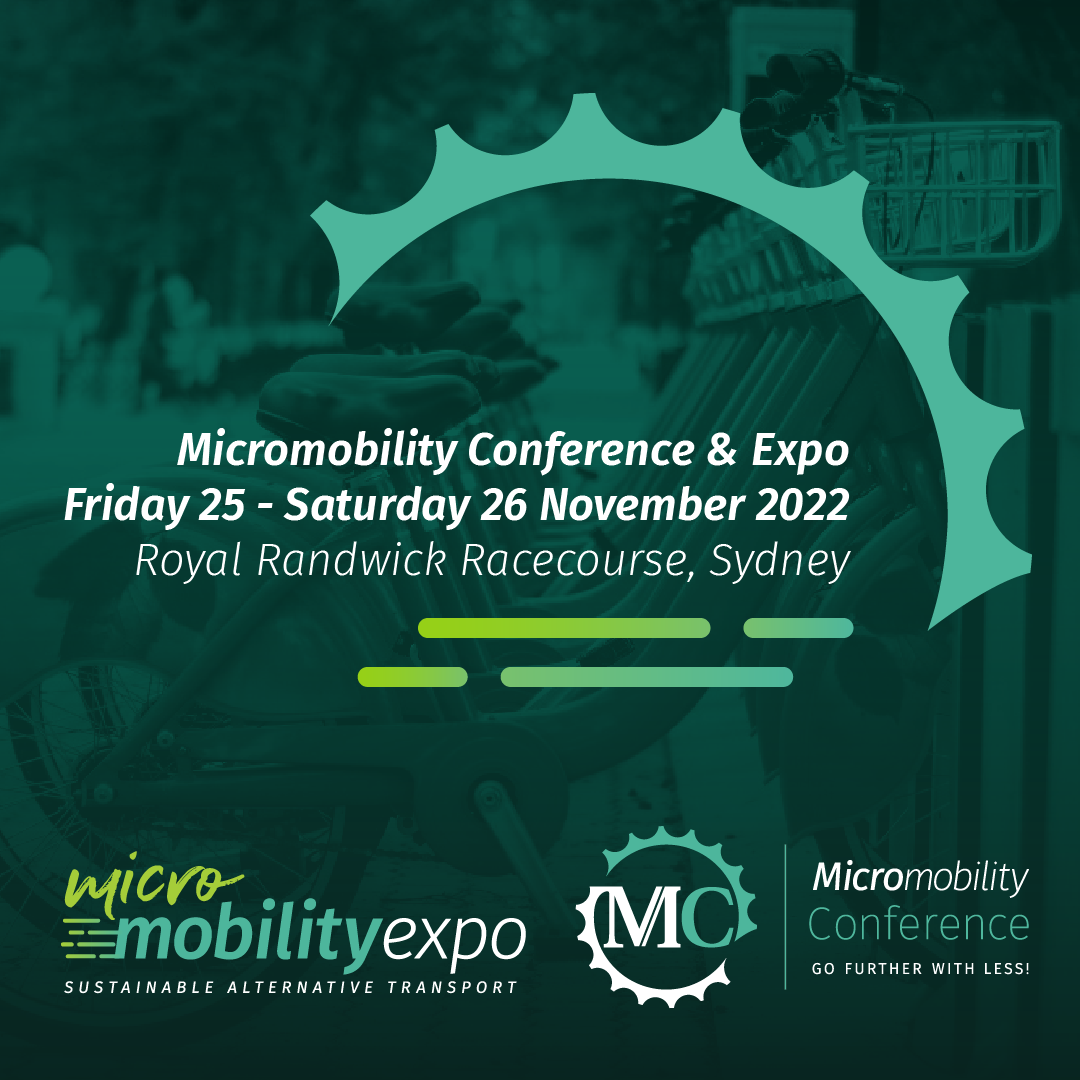 We Ride Australia's Director of National Advocacy, Stephen Hodge, says industry specialists at the conference will address the many new transport options on offer plus discuss the challenges of the rapid rise of e-mobility.
"We will be examining the transport issues confronting governments, transport planners and engineers throughout Australia and countries around the globe," says the conference's MC.
"The conference is bringing together many leading minds and entrepreneurs in the industry, to consider how people move through their cities, suburbs and towns, with a view to achieving emission reductions, cutting traffic congestion and creating more accessible and inviting urban areas with healthier and happier communities.
"Success stories from various countries will be showcased by the people behind those achievements, offering invaluable insight to the ways Australia can achieve cost-effective and fast-pace change towards sustainable and accessible active transport."
Highlights Include
• The simple tools and templates to accelerate the transition to micromobility and how it can be done on a shoe-string budget – based on experiences in the UK.
• New technology revealing how vulnerable road users interact with traffic and how that informs infrastructure planning.
• Insight to an SA trial testing the effectiveness and desirability of designated scooter parking
• The latest research into how modal filters are improving traffic flows and safety near schools
• Latest e-scooter technology, cutting through the mountain of community debate about where e-scooters should be ridden, how fast, and whether they actually can form a valuable part of a city's transport network.
• How increasingly sophisticated e-cargo bikes are decongesting city centres, cutting emissions and actually speeding up last-mile deliveries.
• A trend among cities who are a few years into their micromobility journey and are proactively collaborating with leading share service providers to achieve mutual benefit.
You can see a full list of the presentations and speakers via these links.
Everyone who registers for the Micromobility Conference will also be in the running to win one of two Momentum e-bikes, each valued at $3,999.
Momentum is the dedicated urban and lifestyle brand from the world's largest designer and manufacturer of bicycles, Giant Group, which also produces Giant and Liv bicycles.
Anyone who registers for one or both days of the conference will be eligible to win either a Momentum Transend E+ or a Momentum Vida E+.
People will also have the option to participate virtually via the event's livestream.
Find out more and register for the Micromobility Conference, and see all the attractions at the Micromobility Expo.