Aussie cycling sensation Miles Scotson has finished third in the Under 23 men's time trial at the UCI World Championships in Qatar. With a German 1-2 on the podium, Marco Mathis won the event with Maximilian Schachmann 18-seconds behind in second and Scotson 37-seconds back for third.
Riding under extremely hot conditions, the 22-year-old Aussie said "it is safe to say I found the 2nd lap of today's TT pretty hot … from what I remember of it."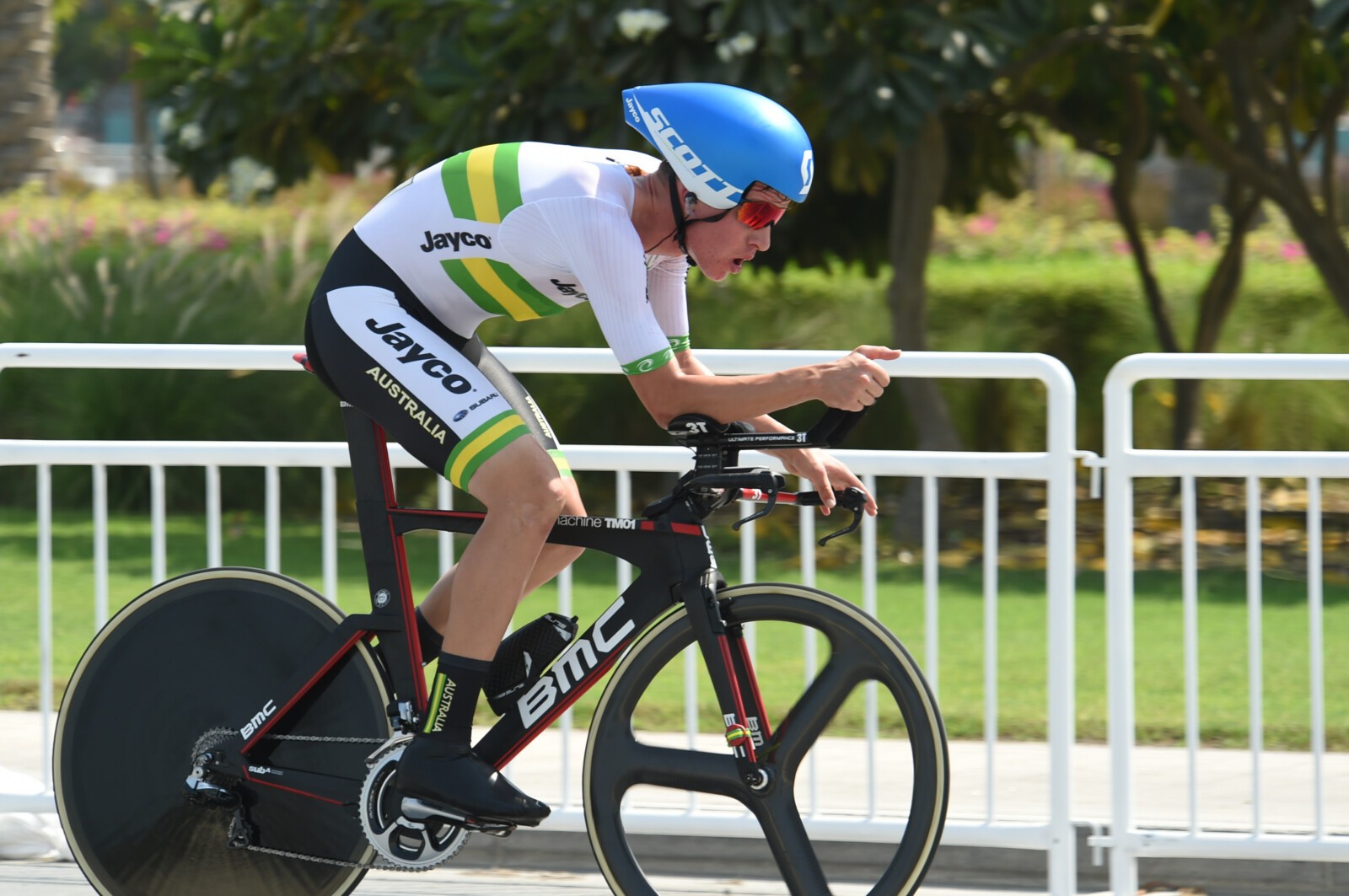 "I wanted it badly today but I had a great lead in with great support and left it all out there. So I can be happy with 3rd,"he added.
Focused on bringing home the Under 23 ITT Rainbow Jersey, Scotson said he was feeling strong going into the event.
"I was targeting the top step," said the two-time World Track Champion.
"Maybe I coped with the heat a little bit better, being Australian I am a bit more used to it. My first lap was good, I gave it everything that I had, and there was nothing left after the finishing line. Initially, when I came in I was disappointed that I hadn't set the quickest time. For me, it was still a relief to hold onto a podium spot."
Miles' younger brother, 21-year-old Callum, also competed in the event. Despite a strong start and riding himself to virtual 3rd on the road he ultimately placed 10th overall.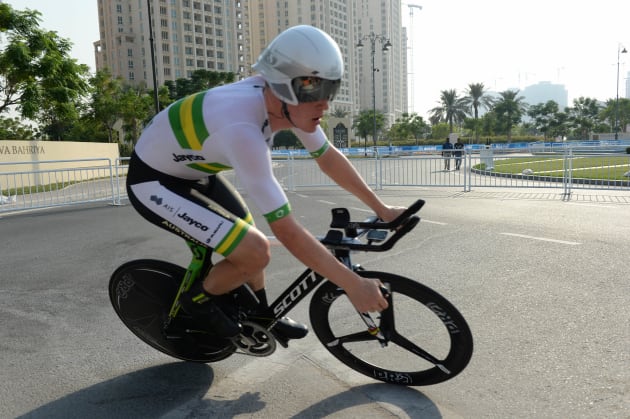 In Search Of A Pro Contract
Following his podium finish Miles said a professional contract was a high priority for 2017.
"I don't have a contract for next year and that's a big goal of mine," he told Cycling News.
"I still did a solid result today and that was important for me. I look forward to the road race to see what I can do there. I hope that I can do better because it's what I need to go to a big team next year."
The 2016 World Championships continue in Doha with the Elite Mens and Women's Individual Time Trials on Wednesday followed by the road races on Saturday and Sunday.