The Australian Cycling Academy (ACA) will launch an exciting new line up for 2019 with seven new team members including world record holder Alex Porter, Michael Freiburg and Para World Champion Alistair Donahue, under the newly rebranded Pro Racing Sunshine Coast team.
In its inaugural year, the Sunshine Coast's only international sporting team competed in 10 countries, recording 94 podium finishes, 54 wins including two Gold Medal's and world record at the 2018 Gold Coast Commonwealth Games.
ACA managing director and co-founder Ben Kersten said the team enjoyed a phenomenal first year building its foundations locally while also being ultra-competitive on the international stage.
"We couldn't be happier with how we are placed considering we only launched in December 2017. It has been a great launching pad for our team, ten of our sixteen riders have contributed to our 54 wins, so it has been a real team effort. But none of this would have been possible without the outstanding support of our partners and the broader Sunshine Coast community.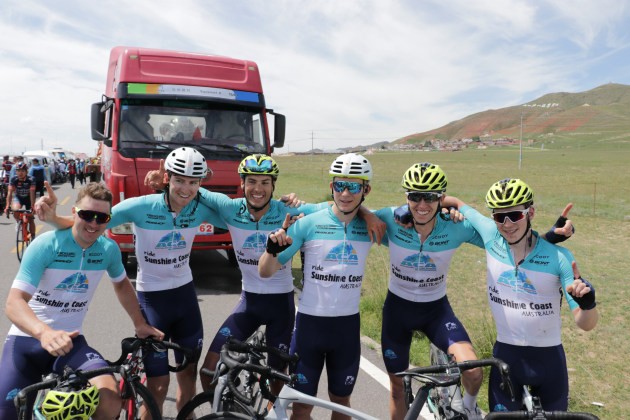 "We have developed a great working relationship with our principal partners Sunshine Coast Council and USC and we are pleased to announce all of our media partnerships are now in place with the Sunshine Coast Daily, Channel 9, Mix FM and Go Transit Media Group all locked away.
"We are delighted to announce seven new members of our men's team for next year including 2018 Commonwealth Games Gold Medalist and world record holder Alex Porter who joins his fellow world record holders Leigh Howard, Sam Welsford and Kelland O'Brien. To have all 4 of the current world record holders together in the same team will certainly be something special.
"Also new to the team is Alistair Donahoe who is an Olympic Games Para Medallist with 16 Para World Championship medals, former World Omnium Champion and NRS winner Michael Freiburg and former Kawana Waters State College Student Taj Jones.
"The majority of the new team members will also be studying at USC which continues our 'live, learn, ride' philosophy which underpins our Academy program," said Ben. (Bios of all new team members are listed below).
New Partnership + Women's team For 2019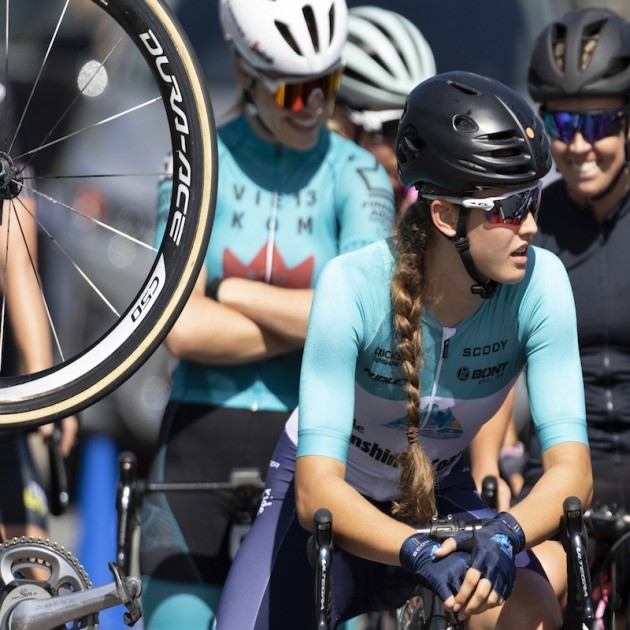 The ACA recently announced an innovative partnership with Stockland's Aura residential development which will reap long term benefits for the whole community and work is underway with the corporate sector and broader community to launch a women's academy and racing team in 2019.
Ben said launching a bolder more exciting brand under the banner of 'Pro Racing Sunshine Coast' will provide greater connections to the Sunshine Coast community with our professional racing program both locally and internationally.
"We are proudly based on the Sunshine Coast and we are committed to growing our supporter base through our media partnerships to deliver extensive community programming as well as engaging digital content and ambassadorial programs which will not only engage but excite the local community.
"Over the next year we will introduce a compelling events program that brings together the fan base, the cycling community and our corporate partners and members so they can experience and share in the sport of cycling and our team's journey on the elite international stage.
"We also want to be positive ambassadors in the community by promoting healthy and active living, school cycle safety education programs and we want to play our role in promoting charitable local causes. There's also a great opportunity to promote the region as a Mecca for cycling tourism which will create significant economic benefit in the region.
"It's an ambitious program but we believe we have the strategy in place to elevate our brand while engaging the Sunshine Coast community," Ben added.
Australian Cycling Academy 2019 new team members
Taj Jones
26/7/1999
A Palmwoods local having graduated 12 Year at Kawana Waters State College, Taj joins ACA at the end of his second year as a cyclist a remarkable rise in a short time. 2018 including winning the Queensland u23 Title and numerous National Series top 10's. Taj will start at USC in 2019 and get opportunity in the UCI Asia and Oceania tours.
Alex Porter
13/5/1996
22 Year old Alex brings one of Australia's most exciting talents into ACA. Having competed in last years TDU the Commonwealth Games gold medallist and World Team Pursuit world record holder will focus on the Tokyo Olympics. We're excited to help Alex reach his goals along side Howard, Welsford, O'Brien and Scott.
Alistair Dononhoe
3/3/1995
Born in the NT Alastair is a dual Olympic Games Para Medallist with 16 Para World Championship medals including 4 gold. Alistair joins ACA focused on redemption on the Para Road race, ACA believes Alistair can forge a career amongst able bodied athletes on the Professional road circuit. He will have opportunity to train here on the Sunshine Coast and to race overseas to build that career.
Michael Freiberg
10/10/90
Michael brings a world of experience to ACA, The 2010 Commonwealth Games gold medallist, 2011 World Champion stepped back from the sport to focus on his inventions. Starting Terrain Dynamics he has transformed the way to train with his AIRhub. Keen to try and reignite his professional career Michael has been back racing the past 2 years winning in Australia, Asia and Europe and we are keen to work with him to continue his racing pathway and to encourage his invention and business ideas.
Kai Chapman
20-08-99
Hailing from Newcastle, Kai grew up on the track winning multiple Junior National titles in the sprint discipline before transitioning to the endurance side of cycling in the Elite category taking NSW state championships on both the road and the track. Looking towards 2019, Kai is eager to utilise his track power on the road to be a key rider for the quick finishes. Increasing his experience on the road throughout the year, Kai will look to show great progress in his next chapter.
Will be studying at USC
Zack Gilmore
29-04-99
Zack is the newest generation to the Gilmore cycling legacy showing potential to follow in the footsteps of his father who was an Olympic medallist and World champion in track cycling. Zack shows the ability to be an allrounder having medalled in both junior track and road nationals. Unfortunately Zack was diagnosed with a form of blood cancer which forced him to put a hold on his competitive cycling. Finishing his treatment at the beginning of this year has opened a new chapter for Zack's cycling career, now showing great progress on both the road and track. Zack will be calling the Sunshine Coast home next year as he makes the move up from Tasmania to be a part of both the team and the University of Sunshine Coast.
Will be studying at USC
Matt Rice
Born: 02-05-00
From Canberra, Matt spent his junior days both on the road and track medalling multiple times at junior nationals. Matt finished his time as a junior on the track training for months to represent Australia at the 2018 junior track world championships in Switzerland, placing 3rd in the Team Pursuit and 4th in the kilo. Matt is now ready to race on the road where his speed and power is sure to be utilized with finishing off races. Excited to ride with ACA in 2019
Will be studying at USC
About the Australian Cycling Academy (ACA)
The Australian Cycling Academy is a cycling development program and UCI Continental Professional team under the auspices of Pro Racing Sunshine Coast which is the region's only international sports team.