For as many years as I can remember I have suffered from poor circulation and hated the winter months because of feeling the cold so badly, so when given the chance to review the Circulation Booster I was fascinated to see what would happen.
Everyone seems to understand that good blood circulation is a vital key to overall health—not only do we need the blood circulating, we also need the lymph fluid circulating as well. This fluid performs a very important function in transporting white blood cells throughout our body because these white blood cells are the major component of our immune system, which is our first defence against any invading bugs.
Regular Routine
As a latecomer to cycling I have been able to establish a
'challenging'program of travelling 17.5 km on weekdays in one hour around the nearby streets and parks where I live in the Adelaide Hills. There are a number of climbs on this circuit that certainly get the heart rate up and as one of my friends, an anaesthetist remarked, "If your heart wasn't in such good shape and you weren't so fit you'd be dead by now".
Even with this regular weekly routine of cycling about 140 km I still experienced cold hands and very cold feet in the winter months, until I started using the Circulation Booster. It takes 30 minutes for the unit to cycle through 15 different scientific waveforms that stimulate the soles of the feet in a pleasant, relaxing manner. There are 99 different intensity levels and the package also includes a remote control unit and electrodes and cables that can be used to stimulate specific areas requiring assistance.
Specific Areas
I have used the Circulation Booster and the accessories every evening for 30 minutes at a time.
The intensity was initially set to 15and then increased at increments of five each day to find out the most suitable for my situation. At the same time I also applied the electrodes to other areas of my body such as my right arm that had been causing problems in the past. I discovered that the electrodes were quite stimulating wherever they were applied and the intensity level had to be reduced considerably in comparison with the levels set for the feet. The extra electrodes allow for treating up toeight different areas of the body at the same time which is very useful and they can be applied to acupressure points that may help with treating conditions including headaches, asthma, impotence, insomnia, stomach aches, and numbness etc. the reflex zone chart provided also shows all the different organs that are stimulated by the Circulation Booster and I will certainly continue to use it because of the benefits I have felt. My hands and feet are no longer cold and others have commented on how warm my hand shakes were even on a very cold winter
's day.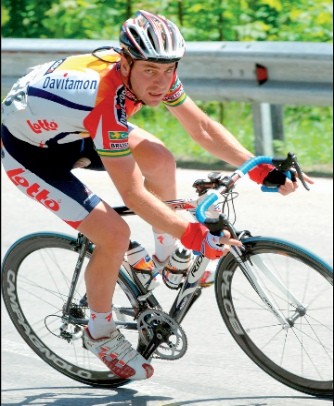 Assistance for Cyclists
Elite rider Henk Vogels has used the unit with success to assist his recovery after his major accident in the US several years ago and there are good reasons for all cyclists to do the same; to assist in their recovery after events, improve circulation, stimulate various acupressure points and help their bodies relax and heal themselves.
The Recommended Retail Price of The Circulation Booster V.2 is$399 and various Health Funds offer a rebate on purchase of the unit of between $120 and $250 depending on the coverage taken.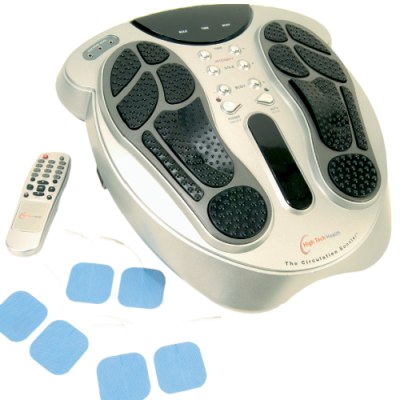 Summing up
Quality 90% The construction of this particular run it is very good. All components are manufactured to the same high standard.
Performance 95% I was very impressed with the improvement in my condition. I no longer have to concern myself with feeling cold due to poor circulation, which has had a big effect on my lifestyle and well being.
Value for Money 90% At around $400 it seems quite pricey but is actually a good investment in your health. Even if you only use it twice a week over a 12 month period it would only amount to the price of a cup of coffee each time.
Overall 90% This is a compact physiotherapeutic device that has been developed by a group of doctors and engineers to enhance the body's natural healing abilities and can be safely used by people of all ages.