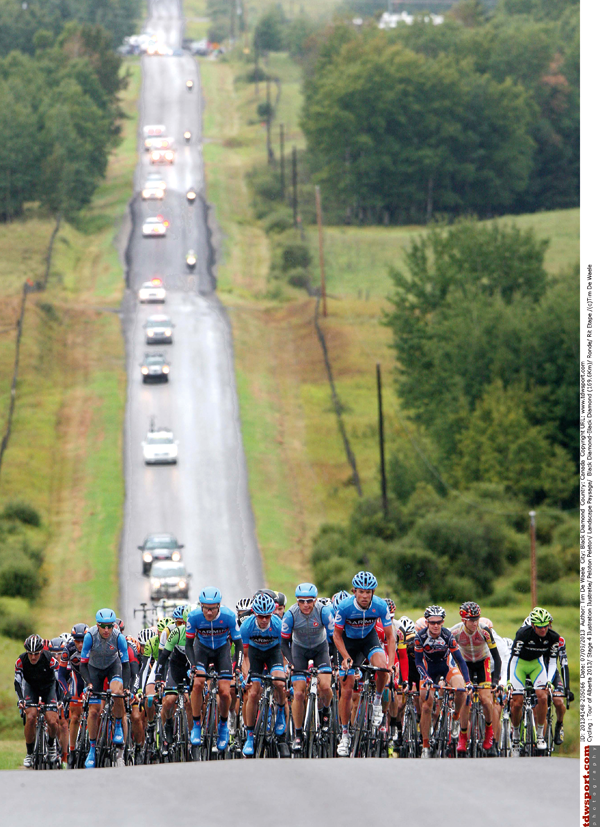 For the last few years, the sport of cycling has been thrown countless curve balls and had a thousand and one spanners thrown into its works. It has had its core foundations rocked by myriad of scandals – some justified and some not – but regardless of all that, I feel more and more that the future of cycling is looking promising. Of course it's essential that fans and sponsors understand that we all must collectively move forward for the good of the sport but once this movement gains momentum the future of this inexplicably grueling, yet beautiful sport will shine brighter than ever.
In spite of cycling's recent turbulent years, one cannot deny its continual growth and global expansion. It really has been remarkable. While the growth has not been so much on European-based expansion, on a world scale it has been significant enough to see new races on various continents, including some at World Tour level, such as Tour Down Under and Tour of Beijing. Additionally, races such as Tour of Qatar and Tour of Oman are also now becoming regulars in the pre-season race schedules of several Pro-Tour teams. We have also seen an influx of new teams that are not European-based. Now many of the biggest teams are not from Western Europe – a far cry from 15 years ago when Motorola, then followed by US Postal Service, were the only non-European teams racing in the biggest races in the World.
We only need to look at the Tour de France this year; nearly half the teams were non-western European, either being from Eastern Europe, Russia and the like, or other countries such as USA and Australia, and England. And not only were they present but they were dominant forces.
It has become increasingly noticeable in this modern era of cycling, the dominance once shown by Western European countries with their teams and races, is definitely being challenged by 'younger', less known cycling nations. And even the riders themselves, who are dominating the big traditional races, are non-Western European, with the likes of Wiggins, Froome and Evans now household names across the world for their extraordinary achievements.
For many, the sharp move away from the time-honored Western European cycling culture may make the sport less enigmatic than it may have once seemed. It always thrived on traditions and seemed infinitely bound to its entwined European roots yet now they appear to be coming unraveled before the very eyes of those who most cherished them – including myself. One of the attractions I felt when I first started cycling was the mystique of its races, teams and riders across the various core European countries – all so unreachable and untouchable, and all the more alluring for a kid from the other side of the world.
Maybe these days, thanks to the world being made so much smaller by the intensively media-saturated era we live in, the younger generation doesn't feel so much of that inexplicable appeal guys like me did back in our youth. Now we live in a world where nothing seems too far away and where any air of mystique or enigma is quickly announced, defined, critiqued, debated and/or deflated by Facebook, twitter and the given right we all expect for today's news, yesterday. These days there is little room for our imaginations to invoke sentiments about faraway lands and their larger-than-life bike races.
Undoubtedly modern media has allowed cycling to be accessible to the masses and while there has been growth because of its greater representation of international riders, teams and races, it may not have been as great in recent years from an economical perspective as it could have been due to the uncertainties that the sport has endured from its doping woes and exposure to economic difficulties. Especially being predominately European based and the global financial crisis having some of the most significant effects on European economies.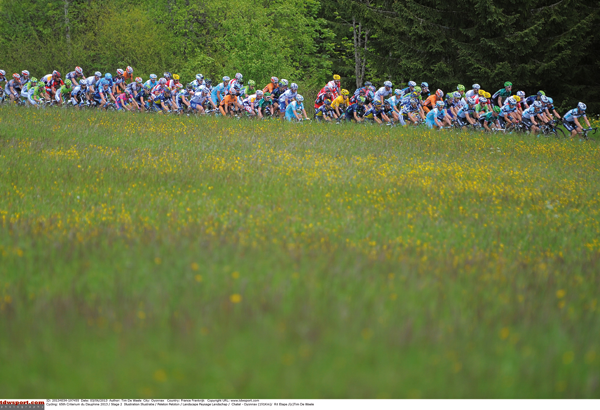 I feel that we are at a critical point and cycling is set for a period of strong economic evolution, buoyed by the facts that many are endeavoring to put the past behind us and coupled by the greater awareness that cycling is leading the way in the fight against doping. Furthermore, there is greater global reach to some of the world's most positively active economies, which I think will begin to play an even bigger role in the future of teams' races and riders. We are seeing resurgence in the South American market with Columbian riders, Uran and Quintana hitting the podium in the Giro and the Tour respectively this year. I believe it's even possible that we will see more of this in the future and hence maybe even a World Tour team or race in South/Central America, if not, at the very least, more great riders coming from there. Quintana especially, now looks like he may well be the next big star and is sure to attract some major interest from his corner of the world.
Additionally, there are murmurings abound that teams, as in the case of most other sports, will begin to take an entitlement to some of the television rights. It is estimated the ASO receives 200million Euro from television rights for the Tour de France alone. So, even a small percentage of this split among the 18 World Tour teams will go a long way, giving teams more financial security and in turn reducing economic volatility experienced by solely sponsor-dependent entities.
Asia, along with Africa, will also attract sponsors. Already from both continents we are starting to see an increase in riders, as well as the first African team in Europe, MTN-Qhubeka, who even managed to steal a major victory from the favorites, winning one of the biggest one day races in the world, Milan-San Remo.
Although the move away from its traditional European roots in recent years has not been something that I personally see as making the sport more appealing, we have to be grateful that its global expansion has somewhat been the sport's saviour. Cycling can't rely solely on its enigmatic traditions to carry it through to the future. It must move and adapt with the times. I have a lot of hope for the future of our sport. It has been a difficult few years from all perspectives and while the cycling of the future will be a different one, it will definitely be a brighter, more secure one, enabling the right decisions to be made from riders, team managers and race organisers.
It is undeniable that the greatest bike races in the world such as the Tour de France, Giro, Vuelta and the Classics are truly charismatic and still invoke a unique sentiment among new and old cycling aficionados. As the sport evolves globally, I'm sure it will retain enough of its beauty and mystique to captivate new fans and inspire others to strive to emulate the enigma of cycling in races around the world.