Two more regional UK police forces have launched covert close pass operations after the startling success of the West Midlands year-long trial of 'Operation Close Pass'.
Norfolk & Suffolk police are now running similar operations which involve plain clothes bike-based officers patrolling the region's roads. If an offence is detected the officer radios a colleague ahead who intercepts the driver. The motorist is either educated, fined or charged depending upon circumstances.
Offences include close passing, following too closely and so called 'punishment passes' where a driver attempts to cut of or intimidate a cyclist. The news comes as West Midlands authorities reported 20% less deaths and injuries to cyclists after the first year of the program.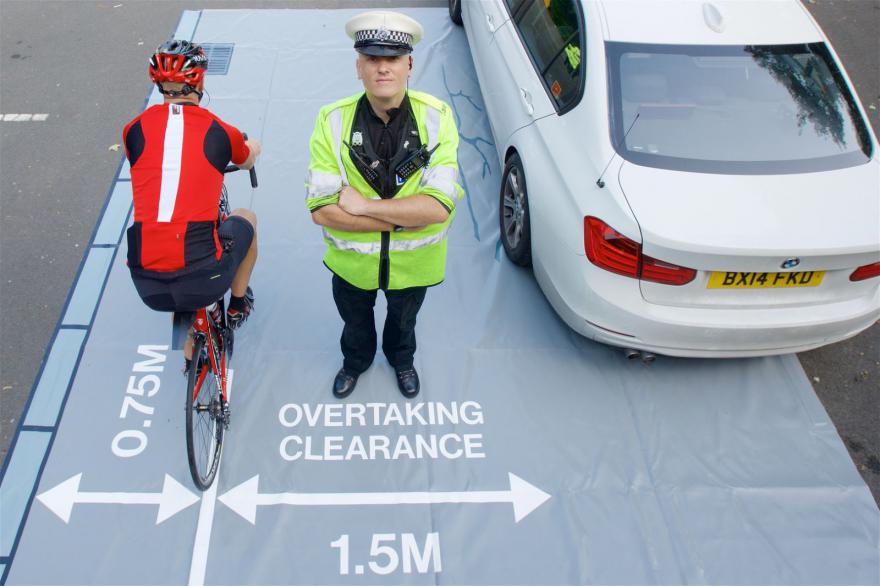 Bike-Based Officer's View
UK police officer Stuart Aldous, one of the bike-based officers, told news outlet the Eastern Daily Press he'd experienced a mix of considerate drivers and scary moments.
"One was really close," he said. "I could've stuck my elbow out and hit the car. It was very close. A bit further I was turning left and the car was turning left as well and pulled straight in front of me. It was clear the driver just didn't see me."
Could We See It Here?
Originating in the West Midlands after more than 500 cycling related accidents and incidents occurred over a 4-year period from 2010 to 2014, 'Operation Close Pass' has received much praise from across the UK. It is now hoped other police forces, particularly those here in Australia, will take notice and launch similar schemes.
PC Mark Hodson of West Midlands Police said the campaign had led to a significant change in driver behaviour across the region.
"Hopefully that's going to have a profound impact on the amount of people we have killed or seriously injured on our roads in the coming years," he said.
West Midlands Police have invited close to 30 other forces to attend a seminar on 'Operation Close Pass' with the hope of taking it nationwide.
What do you think? We are keen to hear your thoughts on 'Operation Close Pass' and how a similar initiative could be taken up by Australian police forces.