Four-time Tour de France champion Chris Froome remains in a French hospital after his horror crash during a Criterium du Dauphine training ride on Wednesday.
Froome suffered multiple serious injuries including a fractured pelvis, broken right femur, broken ribs and a broken right elbow.
His injuries were a result of crashing heavily into a wall at 55kph on a recon of stage four of the TDF primer, with reports he was hit by side winds while momentarily taking his hands of the bars to clear his nose.
Froome was taken to Roanne Hospital where he was stabilised and assessed. The 34yo was then helicoptered to the larger St Etienne Hospital where he underwent six hours of extensive surgery before being moved to the intensive care unit.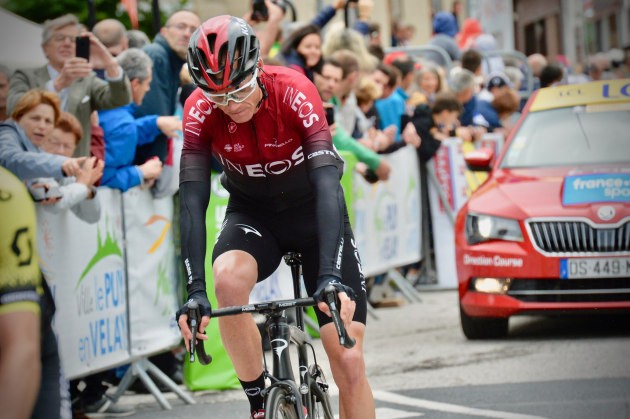 Out For 6-Months
Team Doctor Richard Usher announced that although the surgery was a success, Froome would be sidelined for up to 6-months.
"The operation, which lasted for six hours, went very well," Dr Usher said. "Chris woke up this morning and was reviewed by the intensive care consultants and the orthopaedic specialist who operated on him and they're both very happy with his progress to date.
Dr Usher said Froome will remain in hospital for at least the next few days for observation, but has already been actively engaging in discussing his rehabilitation options.
"As he begins his road to recovery, the team will now only be providing further updates at a stage where it is necessary to do so," Dr Usher said.
Team Ineos said Froome had passed on a message of thanks for the overwhelming support he has received since the crash. Froome is expected to make a statement in coming days.