We test a tropical tasting Triple Magnesium blend from Pillar Performance.
How many times has a great ride been spoiled by an agonising cramp? Whether it occurs mid-ride, just after it or in the still of the night, hours after you've arrived home from a big day out. There's nothing worse than the debilitating pain of a muscle cramp.
Cycling does tend to lead to cramps more than a lot of other sports – the repetitive use of specific muscles, and fatigue of those muscles often leading to spasms during, just after or even hours after the activity.
As we know, hydration is crucial, pre-ride stretching is important a number of supplements can be hugely beneficial.
Being prone to painful post-ride cramping for years, I consider magnesium supplements an important part of recovery – be it from an outdoor or indoor ride. And as an aside, like many, I tend to cramp more after stationary sessions!
Over the past month or so we have been reviewing several supplements from Pillar Performance, their Ultra B Active B-group formula and the Ultra Immune C (basically the best Vitamin C supplement I have ever tasted or used). Plus of course the focus of this review, their Triple Magnesium Powder in Pineapple Coconut flavour.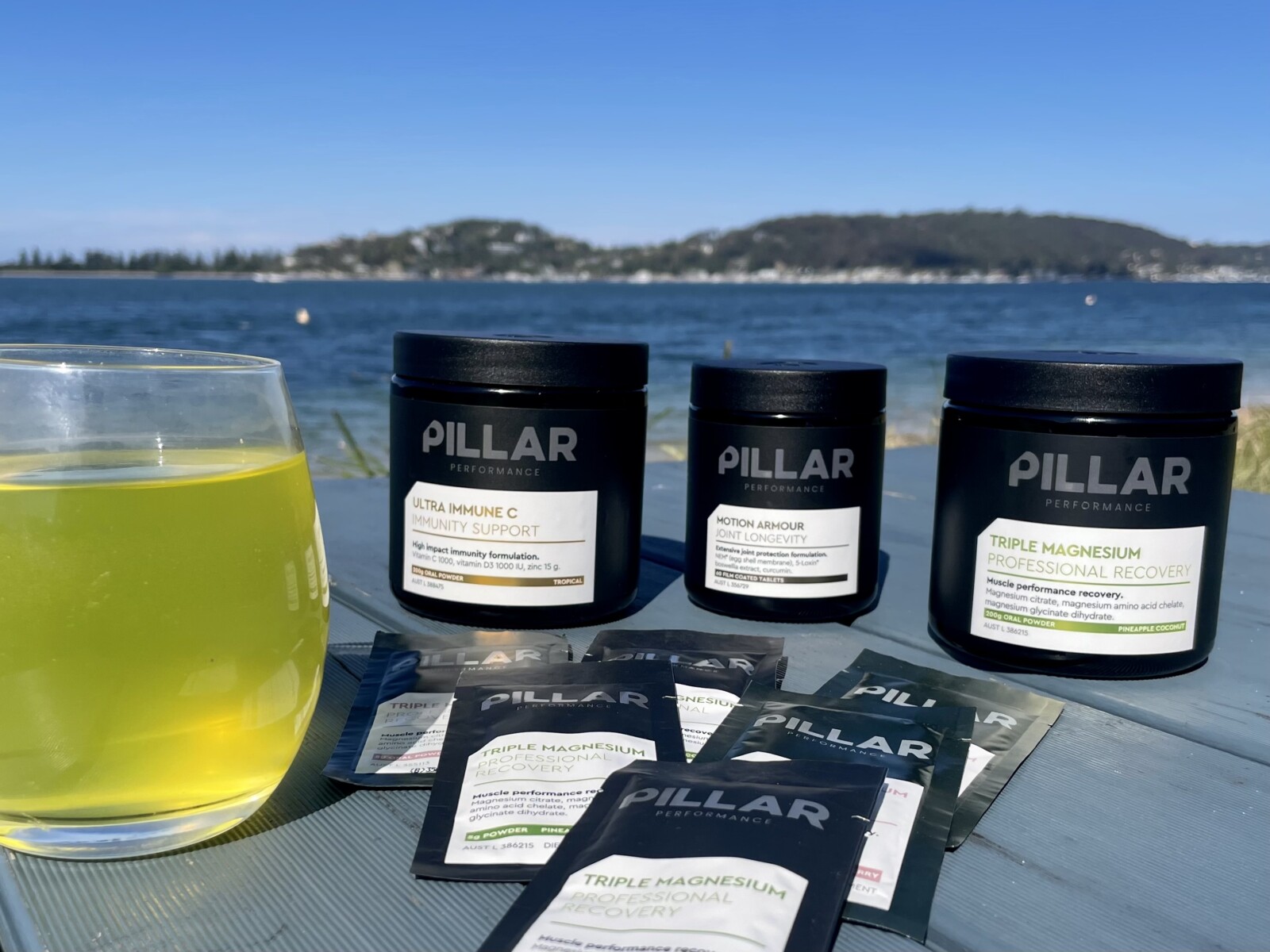 First to that flavour, place a scoop in a glass of water, stir, sip and be surprised. It tastes and smells quite tropical … would 'a holiday in a glass' be too much of a stretch? Seriously, it is easy to drink and has a refreshing and very appealing aftertaste.
With three specially chosen forms of magnesium in the mix, there's magnesium citrate, magnesium amino acid chelate and magnesium glycinate dehydrate. These, we've read, have been selected as the most efficient way to maintain healthy levels of the mineral and to provide appropriate support for neuromuscular function and recovery.
Magnesium is not only important to help reduce or prevent cramps, but a range of other frustrating and important ailments as well – think sleeplessness and heart health.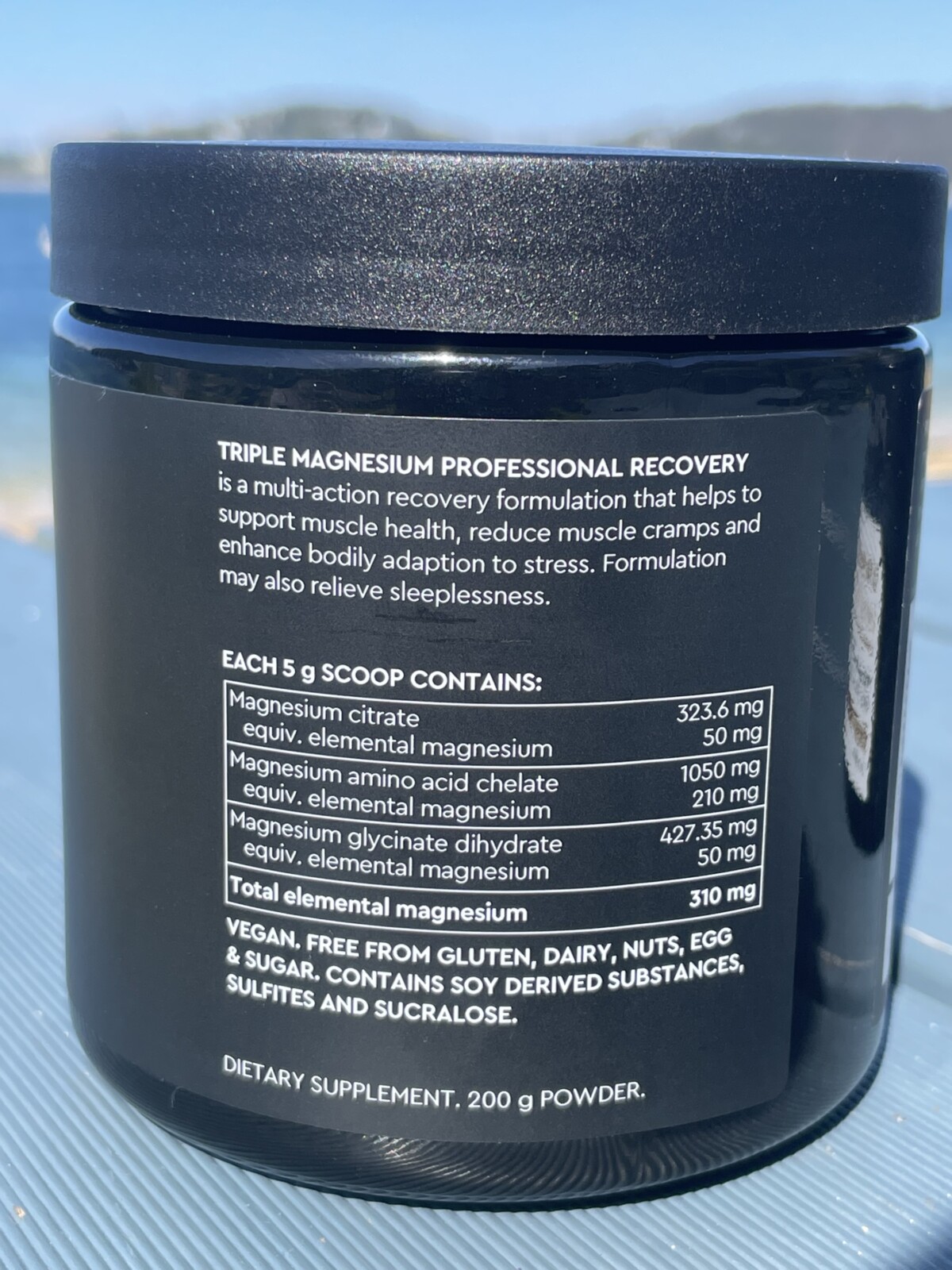 'This professional recovery magnesium supplement will help muscle recovery and relieve sleeplessness with the added magnesium glycinate dihydrate. The added beetroot extract has been linked to many benefits, especially cardiovascular health and blood sugar support,' say Pillar.
Having consumed – and totally enjoyed – a glass of the Pineapple Coconut Triple Magnesium each and every evening for the past month or so, the results have been obvious. In that time I have only cramped twice – far less than normal – and those cramps were far less painful or severe than those I'm sadly used to.
The tropical tasting mix also appears to have assisted with sleep as well. It is gentle on the stomach, actually tastes good, and has become a daily staple. Summing up, and combining our findings along with the many product reviews on numerous supplements sites plus the Pillar website, Triple Magnesium is a standout and highly recommended.
Pillar Performance's Triple Magnesium is available in Natural Berry, Pineapple Coconut & tablet form.
RRP from $33.14 (For Pillar Performance Members)
To order visit www.pillarperformance.shop