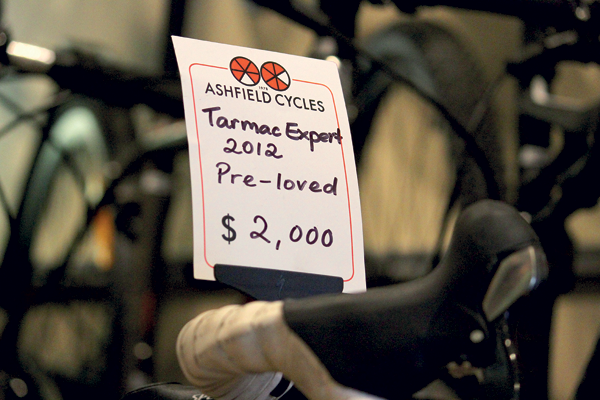 A second-hand bike can be a smart way to get started in cycling or upgrade when things begin to get more serious. But like buying anything pre-loved you need to keep your wits about you, as Peter Maniaty explores.
You've caught the cycling bug – hook, line and sinker. But you don't want, or perhaps can't afford, to lash out the really big bucks on a gleaming new steed just yet. Like me a few years back, a second-hand bike seems like a good option. But it's also a little worrisome. Who can you trust? How much are things worth? How do you know if it's damaged or, even worse, stolen? Let's take a look at the more common places to pick up a pre-owned bike nowadays and some of the things to watch out for.
EBAY
Founded in 1995, eBay is one of the biggest and most successful online sales portals on the planet. It's where I purchased my first carbon road bike back in 2009, a secondhand Trek. Memorably, it's also where I sold the very same bike 12 months later for $100 more than I paid for it.
Each day thousands of bikes change hands all over the world via eBay, both new and used. The ability to search and filter your two-wheeled treasure hunt is unrivalled. The reputation of an established e-business with clearly ranked vendors and numerous in-built buyer protection mechanisms is also a major drawcard, including the ability to pay via PayPal (also owned by eBay).
PROS: Well established. Solid product base. Excellent searchability. Good buyer protection. Strong policies relating to stolen property.
CONS: You have to fish where the fish are. Many of the best second-hand bikes never even make it to eBay. No opportunity to test-ride or even see the bike before you commit to buying it. Delivery may be tricky and/or expensive. Auction snipers.
GUMTREE
Effectively a 'no frills' version of its parent, eBay, you can buy pretty much anything on Gumtree including lots and lots of bikes. Akin to a digital garage sale there are outrageously good deals to be found. But there's also more potential for trouble as, unlike eBay, there are no formal buyer protection or payment systems. Gumtree strongly recommends all transactions take place locally and in-person, and that you never pay for an item prior to inspecting it.
From a functionality perspective, Gumtree has good location-based search but beyond that it's considerably less sophisticated than eBay. Also, be prepared for frustration as the best buys are frequently snapped up within hours of being posted.
PROS: Sellers often want to get rid of stuff quickly. This can equate to incredible deals. Also when you go to pick it up, if it isn't what you thought, you have the ability to walk away.
CONS: Questionable buyer security and attractive to thieves. Search filtering isn't great. Like a garage sale you need to be quick; on Gumtree if you snooze, you lose.
FACEBOOK
Between selfies, food photos and random video links, you'll find a growing number of cycling-related buying and selling groups on Facebook. One of the most active in Australia right now is Bicycle Market, a closed group which began in the northern suburbs of Brisbane and has swelled to over 16,000 members. "At first we held the group quite tightly, really just amongst hard-core cyclists in this part of Brisbane," says Josh Skinner, one of the group's administrators. "But we all know cyclists who know cyclists, and once it got to about 1,000 members it grew exponentially."
Skinner is first to admit the system isn't perfect, such as areas like search functionality and the archiving of old listings, which is why they're currently looking at improvements. While explaining there have been relatively few problems with security, he does acknowledge some instances of buyers being short-changed, with such cases typically falling into the 'too good to be true' category. "We're pretty careful with who we let into the group," he assures. "But we do get posts reported, mostly to do with comments getting out of hand or people questioning prices when they have no intention of buying. Generally if things aren't right we've found people open to taking things back or negotiating a lower price. One time there was a set of wheels that arrived cracked. The original seller contacted the manufacturer and had them replaced under warranty – the buyer got a new set of wheels!"
PROS: Dedicated community of cyclists looking to buy and sell cycling gear. Good cross-section of items, constantly being updated. Self-regulating in many ways which equates to added buyer protection; if something seems suspicious or too good to be true, the group will quickly point it out.
CONS: Good security up to a point; but the administrators can't prevent all unscrupulous behaviour. Facebook has limited search functionality so be prepared to scroll. Well-priced items also tend to sell lightening fast so you need to keep a close watch on the newsfeed or you'll miss out.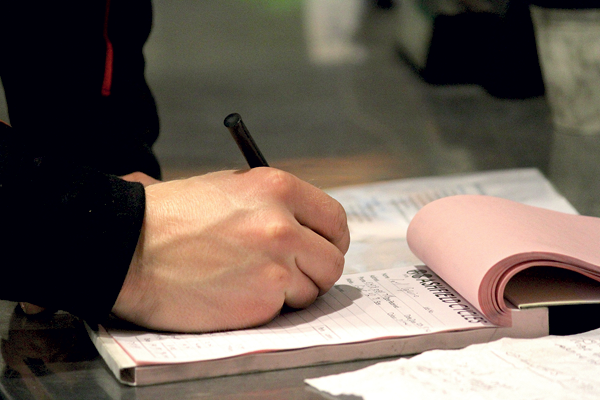 LOCAL BIKE SHOP
Most people only associate the LBS with new bikes and equipment, which is fair enough given that's their core retail business. But just like second-hand cars, considerable peace of mind can come from purchasing a used bike from a reputable bike shop – if you can find what you're after. As Sydney bike mechanic James Bernard points out the majority of shops don't sell many used bikes. "When we do, it's normally more as a favour to friends and good customers, or perhaps someone who originally bought the bike new from us in the first place," he says. "We also have to be very careful about receiving stolen property, sometimes it can be quite hard to know." All this means your choices from the LBS are likely to be limited. So if you're in the market be sure to let them know in advance so they can keep their eyes open for you.
PROS: Peace of mind. Known and knowledgeable vendor. Ability to pre-inspect and even test ride your purchase beforehand.
CONS: Many shops don't sell used bikes, or if they do they don't sell many. It may take a while to find what you want. Like buying a used car from a dealer it may cost more.
CYCLING CLUBS
There are few things club cyclists love more than an upgrade. As such they're frequently looking to offload their old bikes and components. Put the feelers out, and keep your eyes and ears open in bunch rides and at weekend races. Also check club websites, Facebook pages and newsletters.
PROS: Peace of mind. It's unlikely a clubmate will try to rip you off because they know they'll have to face the wrath of the bunch. Often you'll also be able to try the bike – or at least see it – before you hand over your money.
CONS: Unless your club is big there may only be a small pool of bikes on offer at any given time; you need to be lucky to get what you want in the size and condition you want without having to wait.
A Steal? Or Stolen?
The high value of modern bikes combined with light weight and ease of mobility has seen them become popular with many thieves and crime gangs, in some cases even surpassing flat screen TVs and other electronic equipment. It's important to be aware of this as, sadly, there are plenty of stolen bikes out there just waiting for an unsuspecting buyer.
• Does the price seem too good to be true?
• Is there a specific description (and photos) of the actual bike or has it simply been cut and pasted from a website?
• Can the seller explain where and when they bought it, and why they're selling it?
• Has the seller provided the frame number? If they have Google it to make sure it isn't listed as stolen.
• Has the seller provided a contact phone number or just a webmail address?
• Is the seller happy for you to collect the bike from a residential address? Or do they insist on a public place or park?
• Can the seller show you their original purchase receipt for the bike? Will they give you one?
• You can also search for stolen bikes www.nationalbikeregister.com.au