Former Australian Criterium Champion Steele Von Hoff of ONE Pro Cycling won the Stan Siejka Launceston Cycling Classic in a action-packed sprint finish on Sunday afternoon. Von Hoff managed to beat Avanti IsoWhey Sports Cycling Team duo Robbie Hucker and Anthony Giacoppo across the line. Minutes earlier the bunch managed to catch a break of four riders with just two laps to go making for a thrilling spectacle in front of thousands of fans.
Speaking to co-commentator Mike Tomalaris after his win, Von Hoff revealed he has not yet signed with a team for the 2017 season following ONE Pro Cycling announcing they will return to Continental level. Reluctant to offer any details, the talented 28-year-old hinted he may have have more to say in coming days.
Earlier: Richie Porte will be back on the bike today riding his first competitive event since his nasty crash during the Rio Olympic Games road race.
Saddling up for the Stan Siejka Cycling Classic in Launceston, hometown hero Porte told the local ABC news that after three-months recovery he is feeling good and motivated to race.
"It took a little while but I'm healthy again and that's the main thing, there's no long-lasting injuries," he said.
"Obviously, I've had a little bit of bad luck along the way this year. I think it's motivating for next year. The Tour de France is a big goal. There's so much hard work in between now and July next year, so we'll just take it day by day."
Porte said he always enjoyed returning home to train in Tasmanian over the summer months.
"The roads we have here are just incredibly good," he said "It's always nice to come from a European winter back to a Tassie summer and get the base miles in, which is needed for races like the Tour de France."
Matt Goss's Final Professional Race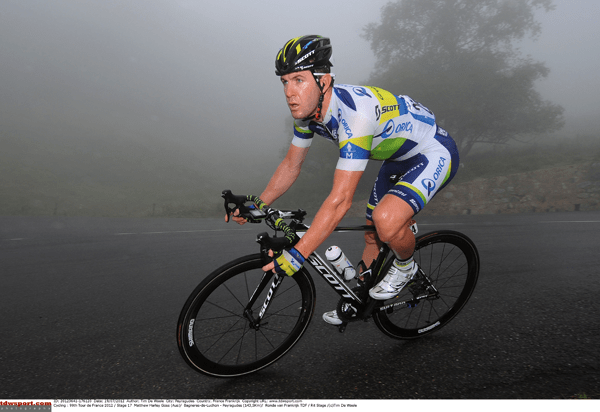 Fellow Launceston cycling legend Matt Goss is also lining up to race today's Stan Siejka Classic – it will be the final race of the 30-year-old 's professional cycling career. Goss said bowing out of the sport in front of his hometown crowd seemed a fitting way to end his celebrated career.
"For me, it made sense just to come back and do the final race here and make sure that the people of Launceston know that we want to give back to the city as well," he said.
"There's always a good atmosphere with this race and I'm sure this edition will be no different. It's kind of exciting, it's kind of the end of a chapter," he added.
The elite women's race starts at 3.30pm with the men starting their 55-minute race at 4.30pm.