Richie Porte says he came out of his Rio crash 'quite lightly', considering the speed and impact of the downhill disaster that robbed him of his 2016 Olympic medal chances.
Speaking in Rio before the Olympic Time Trial events got underway, Porte was clearly disappointed but also thankful the outcome wasn't a lot worse.
"I'm a little bit sore I guess," he said.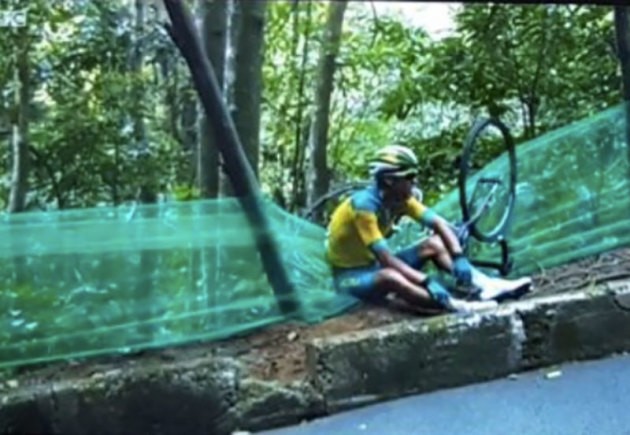 "I fractured my scapula and some ribs … I'm a little bit disappointed it would have been nice to be racing (in the time trial) and to finish the road race but if you've seen the crash I think I came out of it quite lightly."
"Obviously, my season is over now. I've got three or four months of not doing much other than focusing on recovery. It's not the way I want to end the season but it's just the way it is."
Porte was just one of the many riders to come to grief on the he infamous Vista Chinesa descent. Italian Vincenzo Nibali suffered a double fracture to his collarbone, the same crash putting an end to Colombian Sergio Henao's race.
Dutch rider Annemiek van Vleuten crashed heavily there during the women's race. Holding a strong lead at the time she was robbed of certain gold.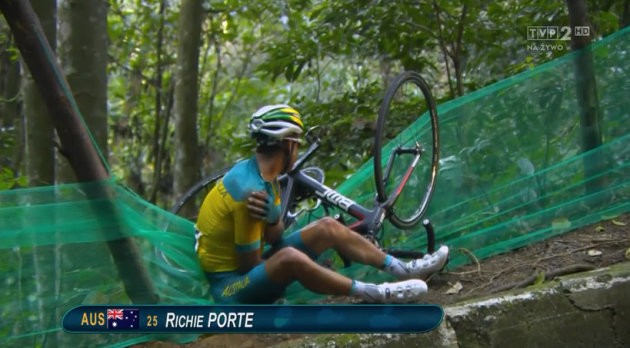 Choosing his words carefully Porte hinted the inclusion of the harrowing descent may have been 'a little too much' but added that riders were pushing the limits.
"It was a tricky descent, quite a nasty descent. But I think in the racing that we do all year we deal with that in every race," he said.
"Maybe we pushed it a bit too hard down there but, I guess, at the end of the day it's the riders that make the race dangerous. To be caught out on that corner, in terms of Nibali and Sergio Henao also, maybe it was a little bit too much."
What do you think? Should the dangerous Vista Chinesa descent have been included in the Olympic road races?