BMC Racing Team has provided an update on star rider and Tour de France podium hopeful Richie Porte, who crashed out of the race on Sunday.
In hospital in Chambery – the finish town of the fateful Stage 9, that saw Porte, Team Sky's Geraint Thomas, Bora-hansgrohe's Raphal Majka and a number of notable others eliminated from the race – Richie is recovering from a fractured clavicle and fractured pelvis.
"Obviously, I've felt much better than what I do right now," Porte told BMC Racing Team.
"I'm in a fair bit of pain and it's a big disappointment to be honest. I think I was in great form and the team were really strong around me too, so it's disappointing but I think after seeing the crash I'm lucky that I have come away with the injuries I have."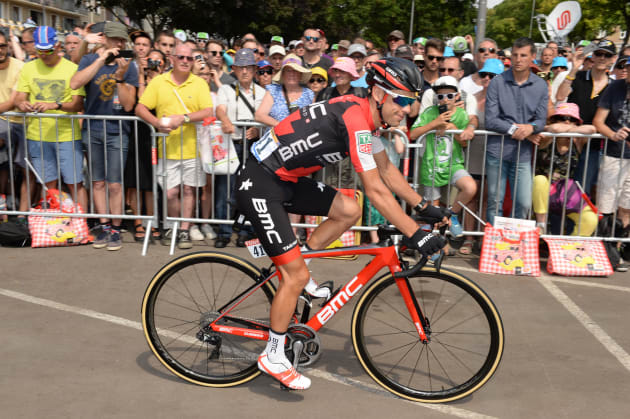 'I Remember The Whole Thing'
Asked what he remembered of the crash, that occurred on the final harrowing descent of a gruelling 181km stage that included 4600 metres of climbing, Porte recalled entering the corner and locking his back wheel.
"Next thing I was heading for the grass verge on the corner. I stayed conscious the whole time. I remember the whole thing but I must say thank you to the medical staff on the race and the hospital. They have been absolutely fantastic," he said.
"I don't think I'll be back on my bike for a good while now. I think the team is good with that. They just say to recover, there is no rush to come back. Hopefully, I'll pull the BMC Racing Team jersey on by the end of the year."
After Monday's rest day, the Tour de France continues with Stage 10, a 178km stage from Périgueux to Bergerac. In France for the 104th TDF, Bicycling Australia will continue to bring you the latest from each and every stage of this year's Tour.