He could be described as the Eddy Merckx of ultra-endurance cycling and so far has made the Indian Pacific Wheel Race look like a walk in the park.
As Day 5 of the 5500km cross-Australia race dawned, Belgian rider Kristof Allegaert had covered more than 2000km and was about half way across South Australia, between Ceduna and Port Augusta.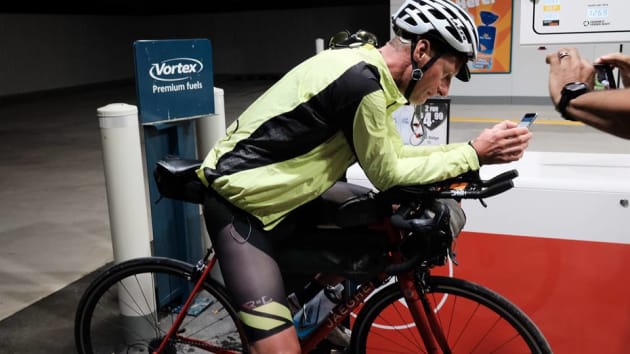 Hours earlier IPWR organisers caught up with Kristof as he made a late-night stop in the coastal outpost of Penong. Sitting a comfortable 90km ahead of second-place Mike Hall, the Belgian chatted with locals as he decided whether to stop for nutrition & hydration, or push on another 70km.
"We reckon he should stay, he's number 1," said a totally in-awe local.
20,000 Calories A Day
After closely assessing his GPS and race plan, Kristof decided stop for food. As he shopped in the roadhouse he said he was burning about 20,000 calories per day.
"Is that even possible to put back in?" the Belgian powerhouse was asked.
"No," he replied, "The last stretch was pretty terrible so I have to count calories," he said, as he selected water, a Gatorade, a lamington, four chocolate bars and two caramel flavoured ice creams.
"You wanna bag for 'em?" the Aussie servo assistant asked the Belgian cycling legend. "No I eat straight away," came the dry reply.
Stopping at the next roadhouse, the three-time TransContinental race winner downed a Subway roll, 600ml of mineral water and two 600ml milk drinks prior to pausing for his typical 3-4 hour daily sleep.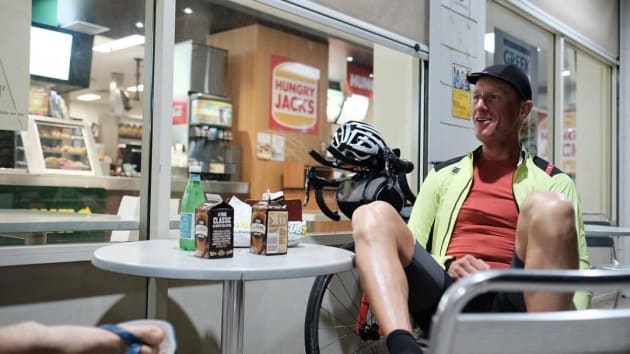 Desert Highway Duel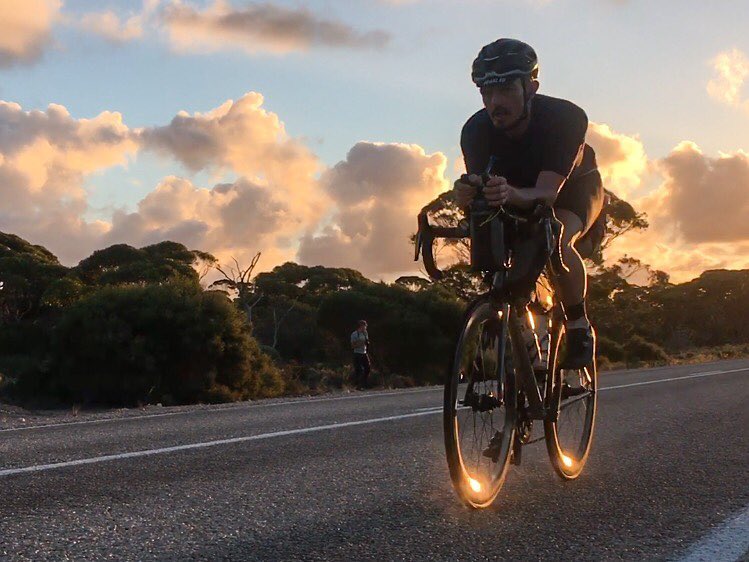 With second-placed Mike Hall just 40km behind Kristof, the leaders, along with the 3rd, 4th & 5th-placed riders, have been locked in a tactical duel for days. With headwinds expected today, Mike Hall said "we've got a really nice bit into a headwind next."
"I'm really looking forward to today's riding," he said with a smile.
Aussies On The Attack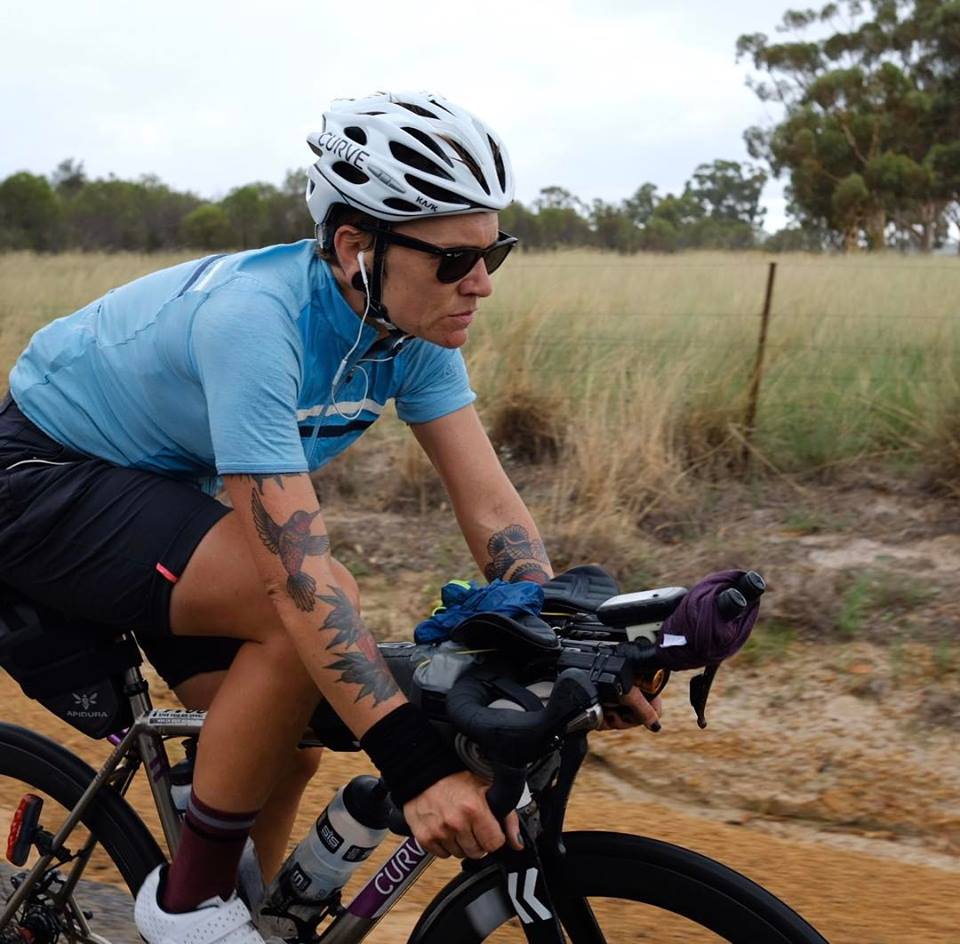 As at 10am Wednesday, Canberra riders Seb Dunne & Adam Hunter were holding 3rd and 4th position, having covered 1890 & 1846km respectively. Leading female rider was fellow Aussie Sarah Hammond of Melbourne who'd ridden 1830km. Can one of these three charging Aussies make the top three? Let's hope so!
Bicycling Australia will have reports on other Indian Pacific Wheel Race riders later today.
"