Wahoo have announced the latest model in their lineup of bike GPS units and this one looks to be a game-changer.
The ELEMNT Bolt is the first GPS cycling computer to feature an integrated mount system – a configuration Wahoo say drastically reduces drag. Wind tunnel tests show a staggering 12.6-second time reduction over a 40-kilometre time trial course for a rider traveling at 33 kilometres per hour!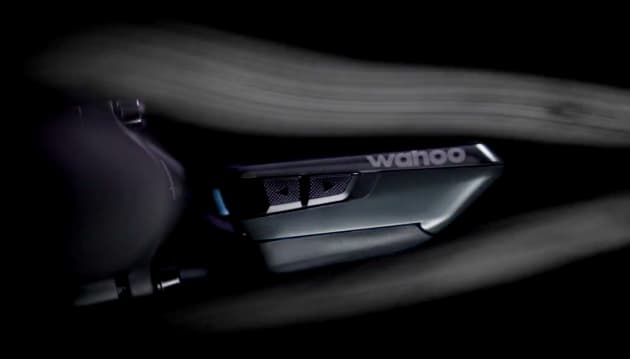 "In recent years, the sport of cycling has placed a premium on the study of aerodynamics and gaining a mechanical advantage wherever possible," said world-renowned cycling aerodynamics expert Dimitris Katsanis who worked with Wahoo on the Bolt project.
Total Design Re-think
"With this in mind, Wahoo created a bike computer design that lends itself to actually improving results on the bike, in addition to tracking them. We thought about the desired result and worked backwards from there, designing the computer and mount as a single integrated aerodynamic package while still delivering on the core Wahoo user experience."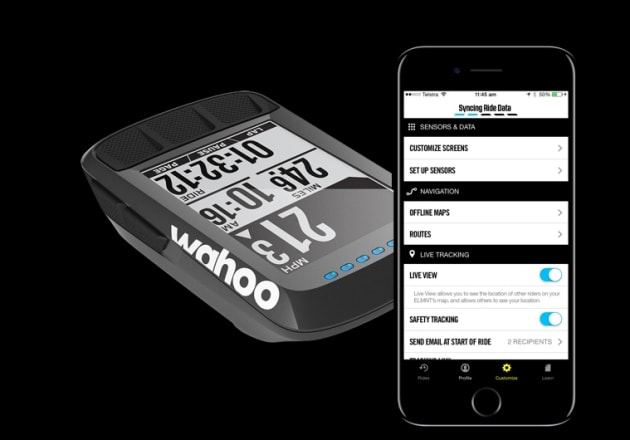 "It seems silly professional riders spend hours in the wind tunnel trying to reduce every watt of drag possible on their equipment setup, but until now, no one has focused on the computer design and how it affects performance," said Chip Hawkins, CEO of Wahoo Fitness. "We designed the ELEMNT Bolt to provide riders with all the data they need to perform at their best, while also improving their results."
Other than it's aerodynamic attributes, the Bolt features a high-contrast 2.2-inch display and QuickLook LEDs introduced on the ELEMNT. It provides the user with easy access to relevant ride data along with call, text and email notifications if desired. The unit is equipped with WiFi, ANT+ and Bluetooth, allowing it to connect to sensors of all kinds and all electronic shifting systems.
All data fields and page configurations can be customised via the ELEMNT companion app available for both iOS and Android. The app also automates the pairing process for fast set-up and personalisation. The units come pre-loaded with maps from around the world and seamlessly integrate with Strava Live Segments.
The ELEMNT Bolt will retail for A$399.00 and will be available in March from leading bike dealers around the country.