As riders of the first-ever Indian Pacific Wheel Race continue to power their way across Australia, event mastermind Jesse Carlsson has been forced to abandon the race.
Taking to social media to express his disappointment, Jesse said he'd been battling pain.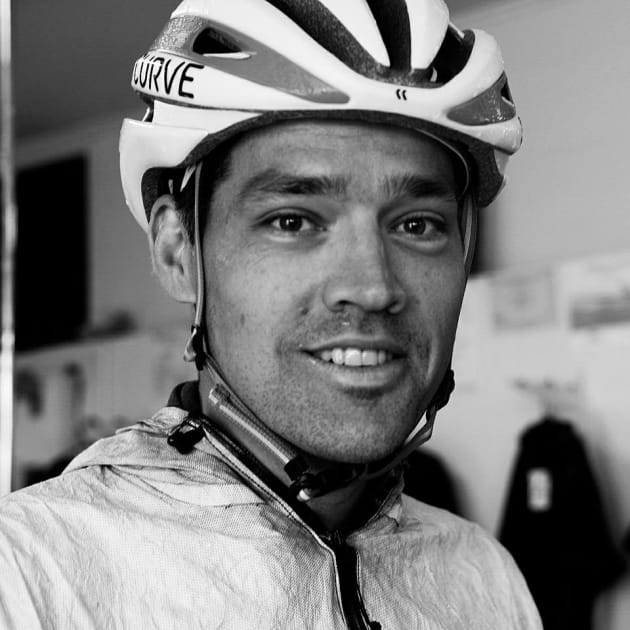 "Three weeks ago an abdominal injury that I've been battling with for 18 months flared up again," he wrote.
"Even the day before we started, I was unsure of whether to start the Indy Pac, but given the time and effort I'd put into the race, and the rare opportunity to race an incredibly talented roster, I had to try. I was hoping my body would settle in and the abdominal pain would dull. This happened when I did the Tour Divide and Trans Am with knee and back injuries. Unfortunately on this occasion the pain only intensified and I'm unable to keep battling through the pain this time. Sorry for the let down, folks. I had high hopes for this one."
DurianRider Also Out
In other Day 2 news the infamous Durian Rider also retired from the race after struggling from the start. Rolling off the start line with a pre-existing injury from a recent crash, Harley took to social media to say the Indi Pac was "the hardest bike race on earth."
"People finish and win stages of the Tour de France with broken collar bones," he said. "But the extreme nature of the Indian Pacific Wheel Race means if you are not 100% then you will soon be forced out by the severity of volume and isolation the riders face daily. No team cars, drafting, prize money or fairy tales out here. Just cold hard reality."
Minimal Rest For Race Leaders
At noon on Monday Kristof Allegaert had crossed 90 Mile Straight and covered 1200km since leaving Fremantle on Saturday morning. Hot on his tail was fellow race favourite Mike Hall, about 70km behind and averaging 26kph on the world's longest section of dead straight road. Both riders have had 3 to 4 hours sleep over each of the past two nights.
Melbourne-based endurance rider Sarah Hammond is the leading female rider – she covered 930km in the first 2 days and is currently in 6th position overall. At noon on Monday she hit the 1000km mark.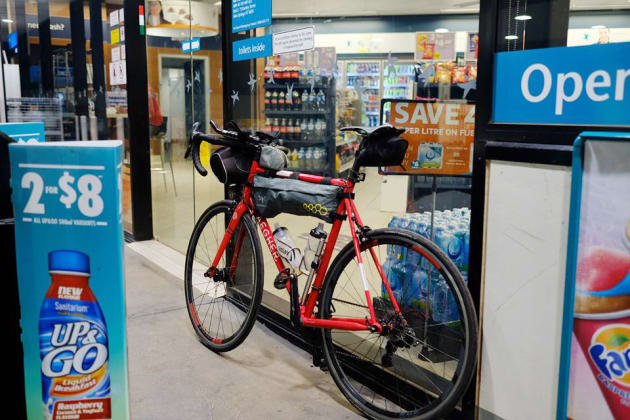 74yo Paul Ardill Crashes Onto Gravel Then Sleeps In Remote Toilet
With a wide-ranging field of riders aged from 18 to 74 years, Paul Ardill, the oldest rider in the race, is settling into a consistent rhythm. He covered 200km over each of the first two days.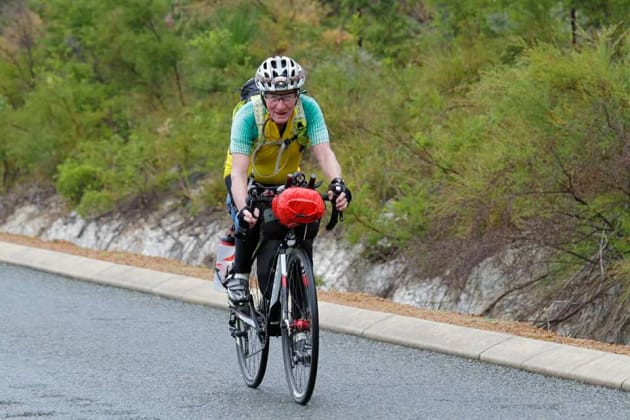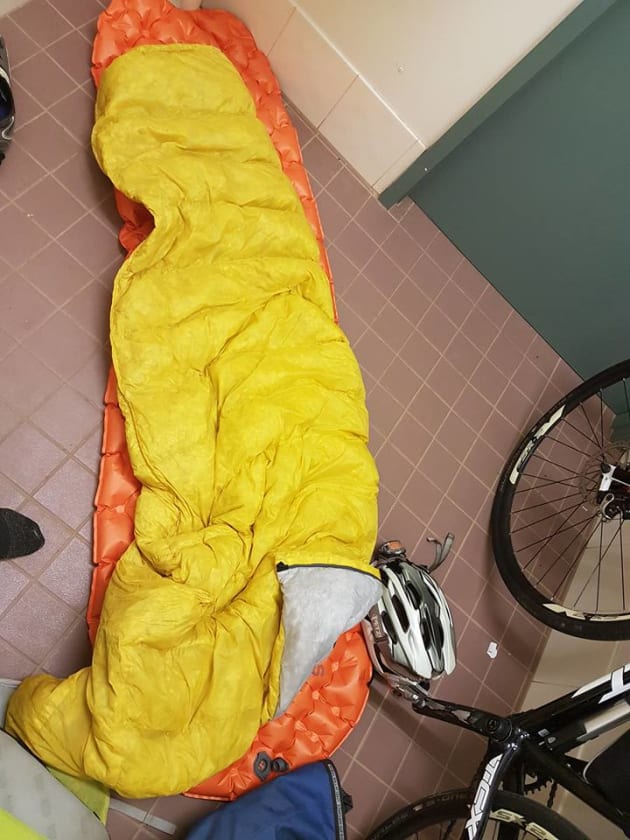 We spoke with Paul as he took a quick breakfast stop during his third day in the saddle.
"It's going to plan, I'm going to try to keep up 200km a day and see what happens," said the ever up-beat Ardill, despite crashing onto gravel just hours earlier.
"I had a buster last night – a truck gave me a polite toot from behind but couldn't move over from me. I slipped off the shoulder and went down," he told us.
Ardill said there was "a bit of skin off … but that will grow back."
"I'd rather fall off on a bit of gravel than get hit by a semi," he said.
"Anyway, you fall down, pick yourself up and get going again."
"I slept in a toilet last night," he added with a laugh. "I was at a place called Marine Rock – I'm not sure how they get that name 'cause it's miles from water. My notes said there was something there but I found nothing – nothing but a toilet."
"So I wheeled the bike in, rolled out the sleeping matt and had a great night's sleep."
Cycling Maven Tells It Like It Is
Well-known YouTube vlogger Cycling Maven is one of the riders competing in the Indian Pacific Wheel Race.
The popular Melbourne-based rider posted this emotive first-hand account prior to his third day in the saddle.
https://youtu.be/ajTY8Zkrui8