UPDATED: Peter Sagan and team Bora-hansgrohe have lodged an appeal with the International Court for Arbitration of Sport, requesting an urgent motion to suspend his disqualification from the Tour de France.
If successful, his team say the two time World Champion will return to the race.
"The Team and Peter Sagan would like to reiterate their position that Peter Sagan did not cause, let alone deliberately, the fall of Mark Cavendish on the last 200m of the fourth stage on July 4, 2017. Peter Sagan stayed on his line and could not see Mark Cavendish on the right side," Bora-hansgrohe said in a statement today.
"Although the UCI regulations provide unambiguously that it is mandatory to hear a rider before any disciplinary decision is taken … the Commissaires Panel may judge the matter only if the offending party has had a chance to defend his point of view. Peter Sagan has not been given an opportunity to explain to the panel," the statement continued.
"If the motion to suspend, on which the CAS will have to decide now, is granted, Peter Sagan will immediately re-engage in the Tour and, together with the team Bora-hansgrohe, compete for a successful Tour de France 2017."
EARLIER:
Peter Sagan, two time UCI World Champion and 5-time winner of the Tour de France Green Jersey, has made an official protest following his disqualification from the race on Tuesday. His team, Bora-hansgrohe, have released a statement to say they completely disagree with the decision and have "protested it officially."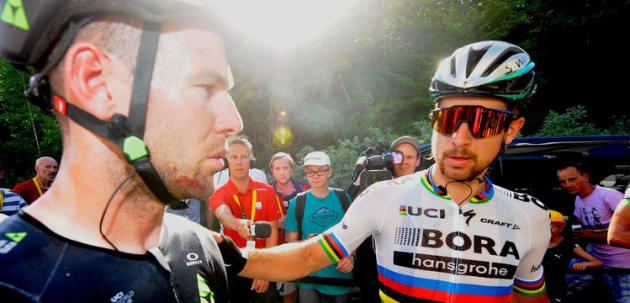 Peter Sagan has rejected the claim that he caused, or in any way intended to cause the crash of Mark Cavendish on the final 200m of Stage 4. In a press release he said he "stayed on his line in the sprint and could not see Cavendish on the right side."
Applying for the race jury to overturn their decision and allow him to continue racing, Sagan said "in the sprint I didn't know that Mark Cavendish was behind me."
"He was coming from the right side, and I was trying to go on Kristoff's wheel," he said.
"Mark was coming really fast from the back and I just didn't have time to react and to go left. He came into me and he went into the fence. When I was told after the finish that Mark had crashed, I went straight away to find out how he was doing. We are friends and colleagues in the peloton and crashes like that are never nice. I hope Mark recovers soon."
Froome Into Yellow
As the race took its first trip into the high country, Team Sky's Chris Froome battled BMC Racing Team's Richie Porte to edge out the Aussie on the summit finish and secure the Yellow Jersey for the first time of the 2017 tour.
"It's an amazing feeling to be back in yellow. Having said that I know the race is far from over. It's only just begun for me," Froome said, following the presentation.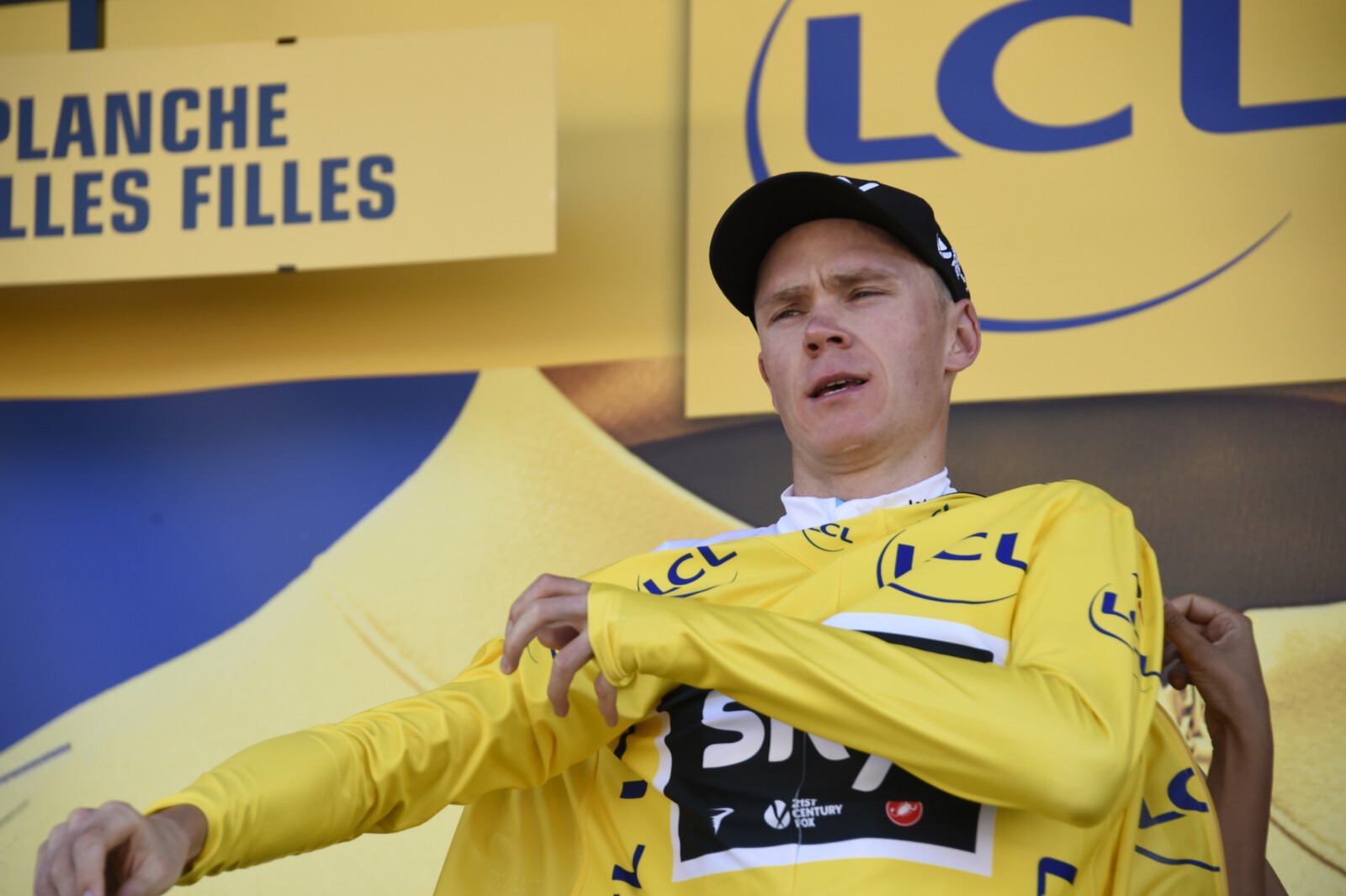 "I think as a team we're in a great position, first and second. We can take confidence away from that and I think it gives us options going forward in terms of being able to play both cards.
Richie Porte said Froome was "stronger than when we saw him at the last race."
"But I think Team Sky weren't quite what they were last year," Porte added. "Still, I think they have a lot of pressure coming up.
The 2017 Tour de France continues today with a 216km stage from Vesoul to Troyes.