Rising star Sarah Gigante has enjoyed her biggest career win and first major European victory – the top step of the podium at the tough Emakumeen Nafarroako Klasikoa in Spain.
The first of the 2022 Navarra classics, Sarah soloed to victory after a powerful attack over the final section of the 139km race.
The victory is particularly sweet given Gigante's recent serious illness and time off the bike due to inflammation of the heart.
"It's absolutely amazing, I'm in shock, it's crazy," said 21yo Sarah.
"I've never been in the top 10 of a European race so making my first top-ten a victory is amazing. The whole team was so, so awesome. Paula, obviously, coming in 3rd was so good, but she made it even better by helping so much, chasing everyone behind so they didn't bridge back."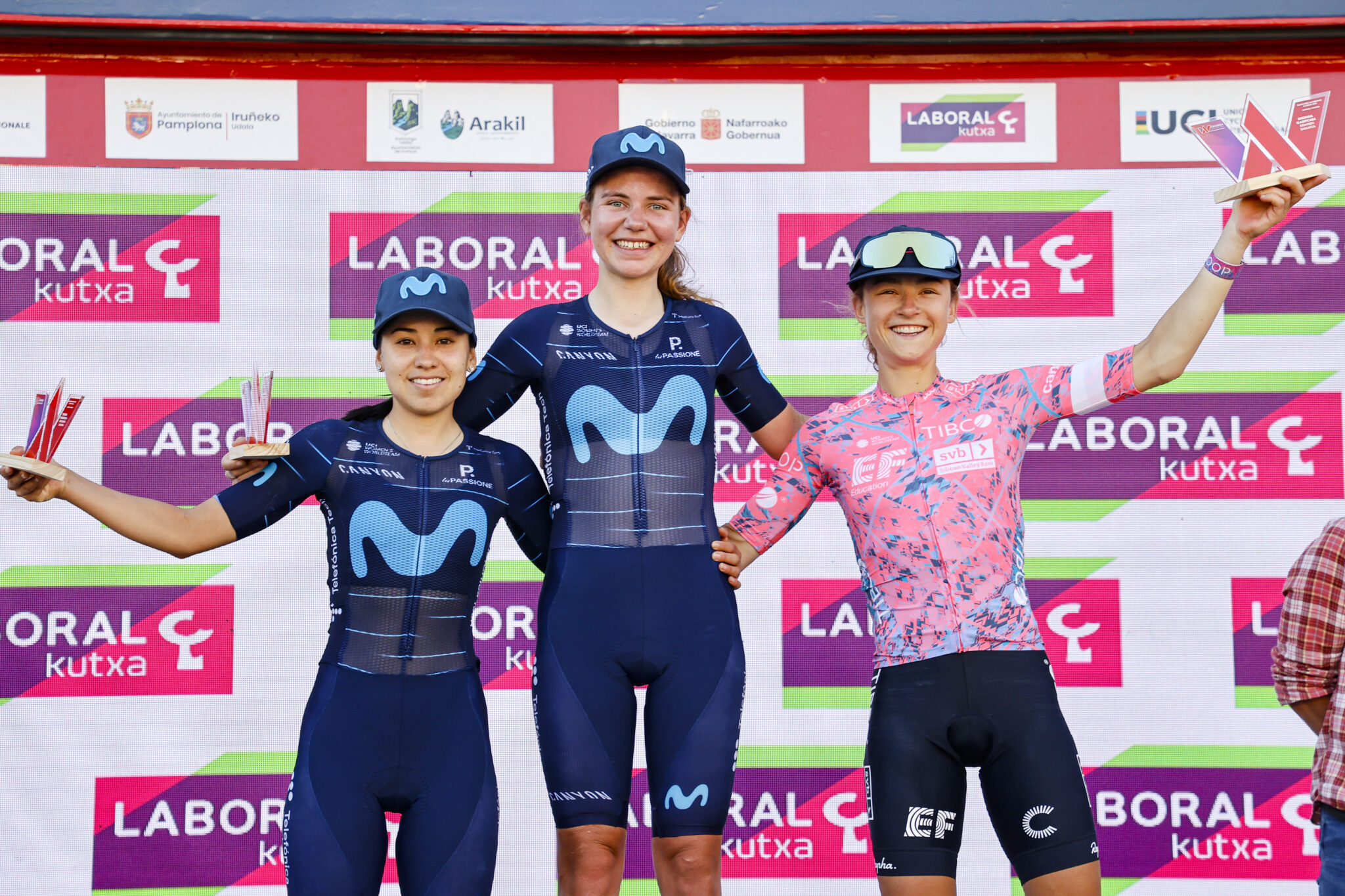 Gigante said the outcome was a whole-team effort and also thanked support staff.
"I loved the course, too," she added. "Thanks to the organisers for designing such an amazing parcours … This is beyond my dreams … I could never wake up thinking I could win this, and I'm going to really enjoy it."