Caleb Ewan came within millimetres of winning Stage 6 of the Giro d' Italia, the Lotto Soudal sprinter coming second to Frenchman Arnaud Demare after a photo finish in Italy.
Demare's second victory at this year's Giro, he was front and centre of the top sprinters as he pipped Caleb and Stage 3 winner Mark Cavendish across the line.
Coming from behind Ewan and Cavendish, Demare finally opened his sprint to beat Caleb by the closest of margins.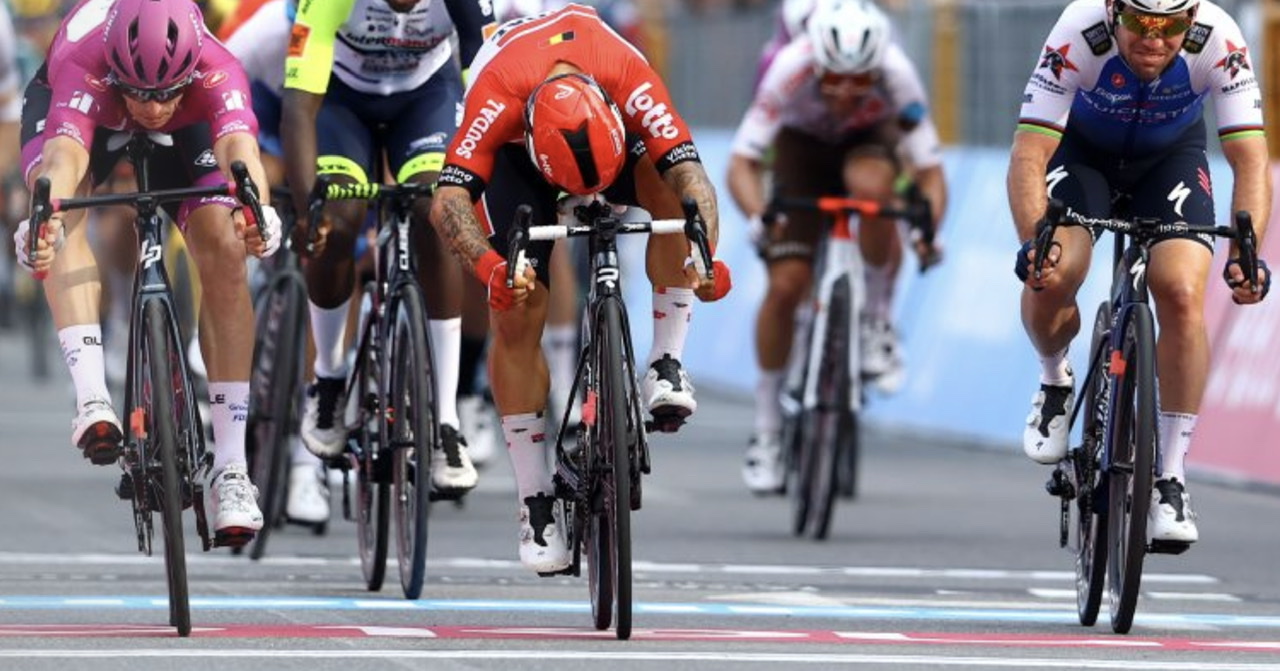 "It's not my style to come back like that from behind, but I felt I had the power," said a victorious Demare. "I just had to find the space and the moment to go. I threw the bike next to Ewan, and on the line, I felt I was ahead. However, as long as the photo-finish has not arrived, you can't be sure."
With the verdict announced after two minutes of uncertainty, Demare was announced the winner.
"Victory comes down to details," continued Demare. "A month ago, I might have been second. Today, it went in my favour. It rewards the work of the whole team which once again did a great lead-out train. I'm super happy, it's awesome."