Stages Cycling have announced a new head unit and advanced online coaching platform to compliment their popular and cost effective crank-based power meters.
The latest releases effectively make Stages a complete and all-encompassing training solution.
The GPS head unit can be mounted sideways or fore/aft, and features include fully customisable data fields, guided workout coaching, and specific provisions to manage critical training metrics across all devices.There's Bluetooth and ANT+ connectivity to Stages power meters and 3rd party devices.
The head units are available for pre-order from authorised Stages retailers with an RRP of AU$589.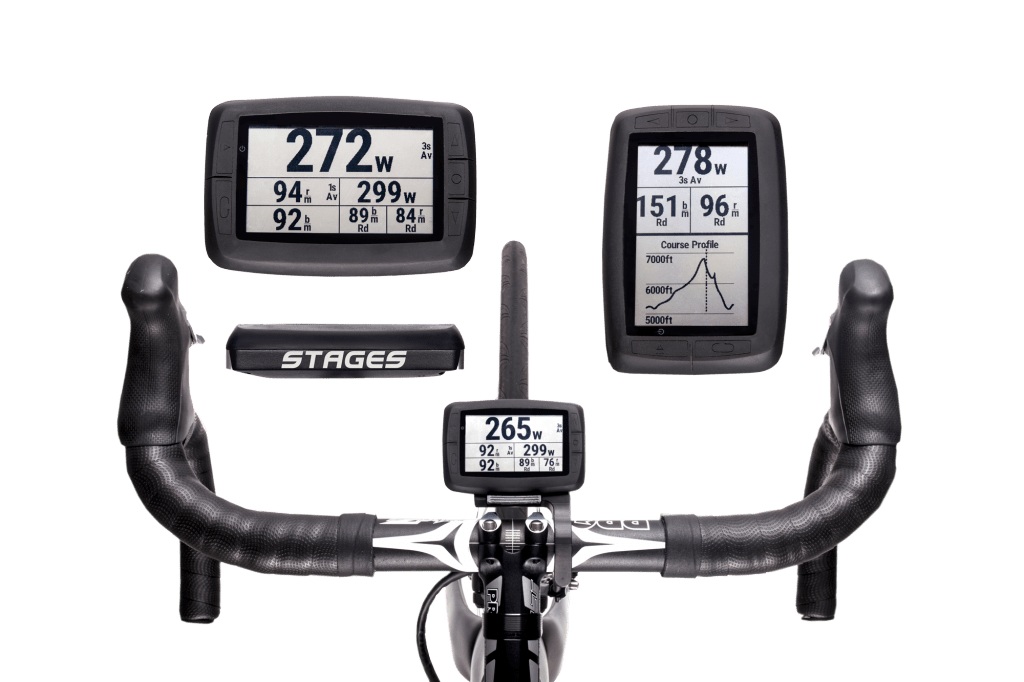 Stages Dash seamlessly integrates with Stages Link, a new online training and analytic system that includes custom-tailored coaching, education and analysis tools for cyclists of any ability.
Stages Link
Stages Link offers a range of cloud-based coaching, education and equipment management tools. Incorporating the latest features and data analysis, Link was developed collaboratively with the analytics experts at Today's Plan.
The system can be used by all cyclists, from elite professionals, to time-conscious everyday riders. Stages Link custom tailors training plans and daily workouts to benefit performance and training goals.

Stages Link can be used to set up and manage the Stages Dash unit, and keep tabs on Stages Power meters. It is open and compatible with 3rd party devices, and easy to use for coaches with multiple athletes to manage training calendars. Riders who purchase Stages Power or Stages Dash will receive complementary access to Stages Link for two months. After initial access it will cost AU$29 per month or AU$290 for an annual subscription.
Stages Link App
The Stages Link App is an evolution of the Stages Power App. The app provides a wireless connection between the Dash head unit and cloud-based Link platform. The Link App allows a rider's training plan and workouts to automatically flow from the cloud to Dash.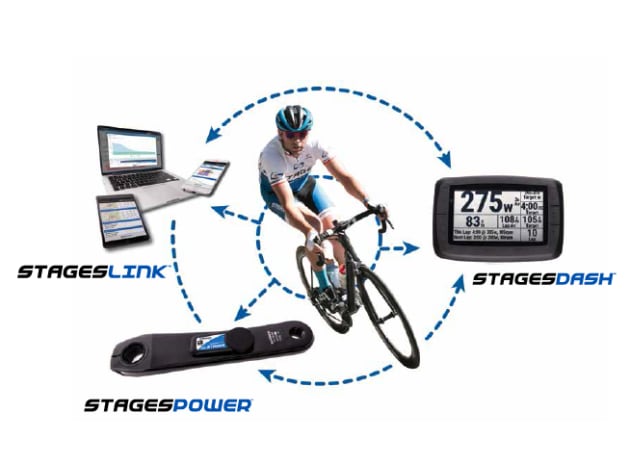 "With Dash and Link, we've developed a complete experience that will personally guide a rider through the process of living with and meeting their performance goals with power," said Pat Warner of Stages Cycling.
"The Stages ecosystem is an easy and fast way for a rider to achieve their best performance."
"After years providing power meters to the world's top professionals like Tour de France- winning Team Sky, we've realised that all cyclists from professional to recreational have similar needs when on the path toward their cycling goals," said Warner.
"Dash is born from an unmet need in the training tool space for real-time guidance that's paired with the immediate feedback of a power meter. Our new Stages ecosystem provides a simple and intuitive interface that enables all riders to maximise their performance and meet their goals."