Strava users will see some major changes to the platform as the company moves to a subscription-based model with leaderboards effectively going behind a paywall.
The overall user experience has been simplified with 'Summit' being replaced by two options – either basic access (free) or the subscripition version ($8 per month).
The features that are now subscription based include –
Overall segment leaderboards (Top 10 view still free).
Comparing, filtering and analyzing segment efforts.
Route planning on strava.com, with a major redesign launching soon.
Matched Runs: Analyze performance on identical runs over time.
Training Log on Android and strava.com
Monthly activity trends and comparisons.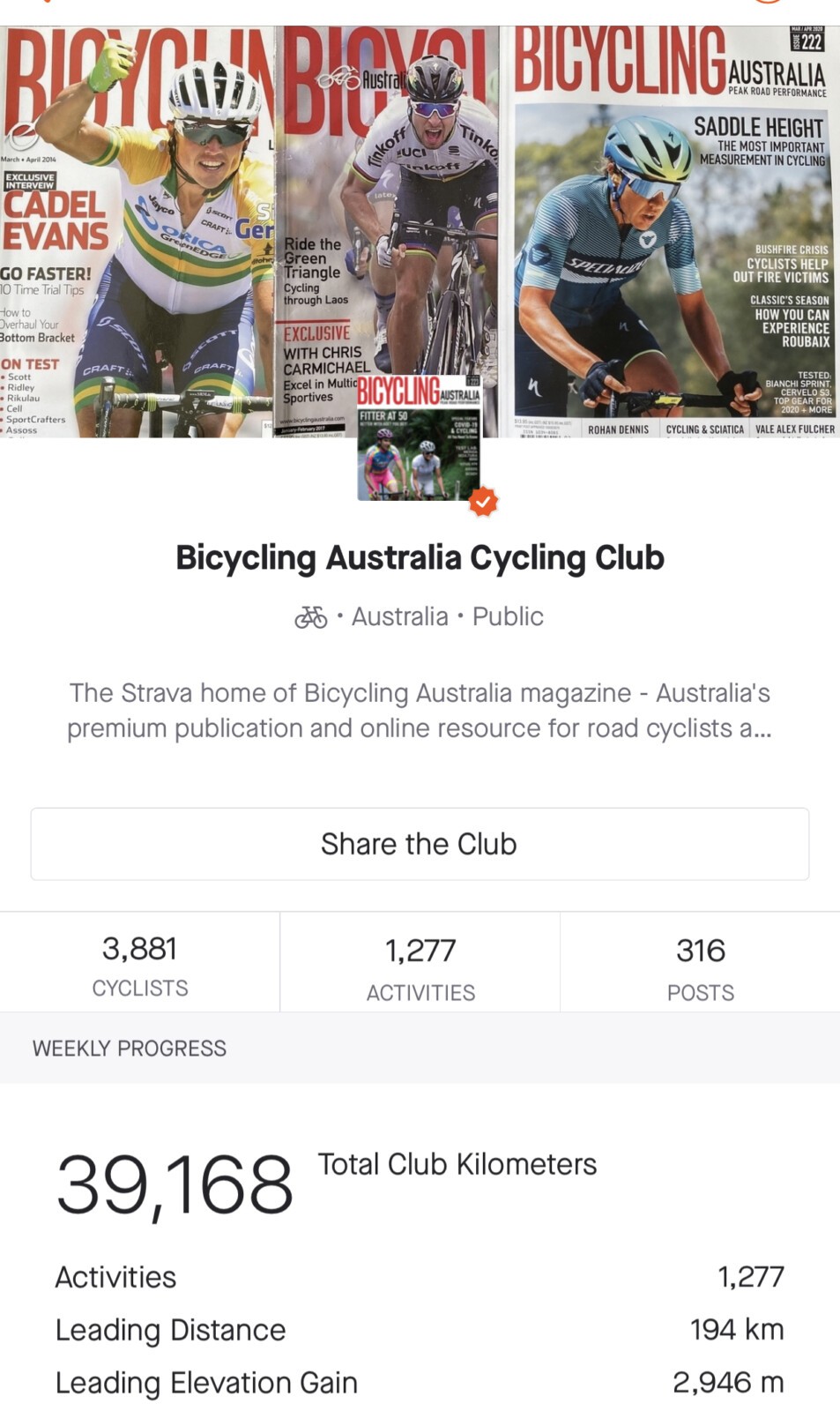 In making the announcement Strava released the following open letter to users –
Dear Strava community,
If nothing else, 2020 has been a year of regaining perspective. A silver lining of hard times like these is that they inspire introspection and focus – What matters the most to us? And how do we live up to that?
Our answers to those questions have only gotten clearer in the past few months, and we're now leading the company with a single purpose: rededicating Strava to our community.
Strava athletes deserve an affordable and constantly improving experience, and we hope you've noticed how focused we've been this year on delivering that. Our small but mighty team of 180 has released 51 athlete-facing improvements already in 2020, from Apple Watch syncing, to new maps and metrics for snowsports, to a huge update to our Routes features, and a lot more. We've also removed some distractions, such as Sponsored Integrations (the closest we've ever come to putting ads in the feed). And we returned the option to sort your feed in chronological order. We heard how much that change drove you nuts, and admit it took a really long time to respond.
Dedicating Strava to the community is also a commitment to longevity. We are not yet a profitable company and need to become one in order to serve you better. And we have to go about it the right way – honest, transparent and respectful to our athletes.
Our plan puts subscription at the center of Strava.
This means that, starting today, a few of our free features that are especially complex and expensive to maintain, like segment leaderboards, will become subscription features. And from now on, more of our new feature development will be for subscribers – we'll invest the most in the athletes who have invested in us. We've also made subscription more straightforward by removing packs and the brand of Summit. You can now use Strava for free or subscribe, simple.
This focus on subscription ensures that Strava can serve athletes decades from now, and in an up-front way that honors the support of the athletes we serve today. We plan to take what we earn from these changes and reinvest straight back into building more and better features – not devising ways to fill up your feed with ads or sell your personal information. We simply want to make a product so good that you're happy to pay for it.
Our mission is to connect athletes to what motivates them and help them find their personal best. We mean it now more than ever.
A monthly subscription costs as much as a couple energy bars, and we think that's money well spent. But we also know, especially lately, that there are athletes struggling to make ends meet and that the free version of Strava must remain high quality and useful. Rest assured that we will always offer a version of Strava for free, and you belong in this community whether you subscribe or not. We're betting all our chips on you, either way. We hope you'll bet on us.
We are beyond grateful for your business and your support, and thrilled to recommit ourselves entirely to you, our fellow athletes.
See you out there,
Michael and Mark