With races, riders, sponsors and jerseys changing on an almost annual basis, keeping up with the UCI WorldTour can be a complicated affair. But it's nothing compared to deciphering pro cycling's increasingly fragmented broadcasting landscape, as Peter Maniaty explores.
It wasn't easy being a cycling fan in Australia back in the 1980s. Pre-Cycling Central. Pre-Eurosport. Pre-internet. When it came to finding top-level racing on local TV screens, the pickings were slimmer than a GC rider in the final of week of a Grand Tour.
The only real exceptions were the Olympic and Commonwealth Games every four years, and retrospective USA-packaged highlights packages from the Tour de France, and sometimes Paris-Roubaix, shown across multiple Saturday afternoons on the Wide World of Sports.
Things improved markedly in the early 1990s when Amaury Sports Organisation (ASO) approached SBS with, as Michael Tomalaris still vividly recalls, an offer too good to refuse.
"They said, 'Look, we have this event called the Tour de France. You're probably not familiar with it in Australia, but we can offer you something for virtually nothing.' They were giving us daily highlights, twenty-one episodes, and we thought, 'Well, that's fantastic,' because back then SBS had a very small budget. We still do."
Needless to say, SBS accepted and the trajectory of cycling broadcasting in Australia changed forever. From the mid-1990s, if there was a bike race on local TV screens, it was almost certainly on SBS.
The situation improved even more in the later stages of the 20th Century as Eurosport found its way to Australia. While considered an obscure channel for most Foxtel subscribers, it was nothing short of manna from heaven for long-starved cycling fans.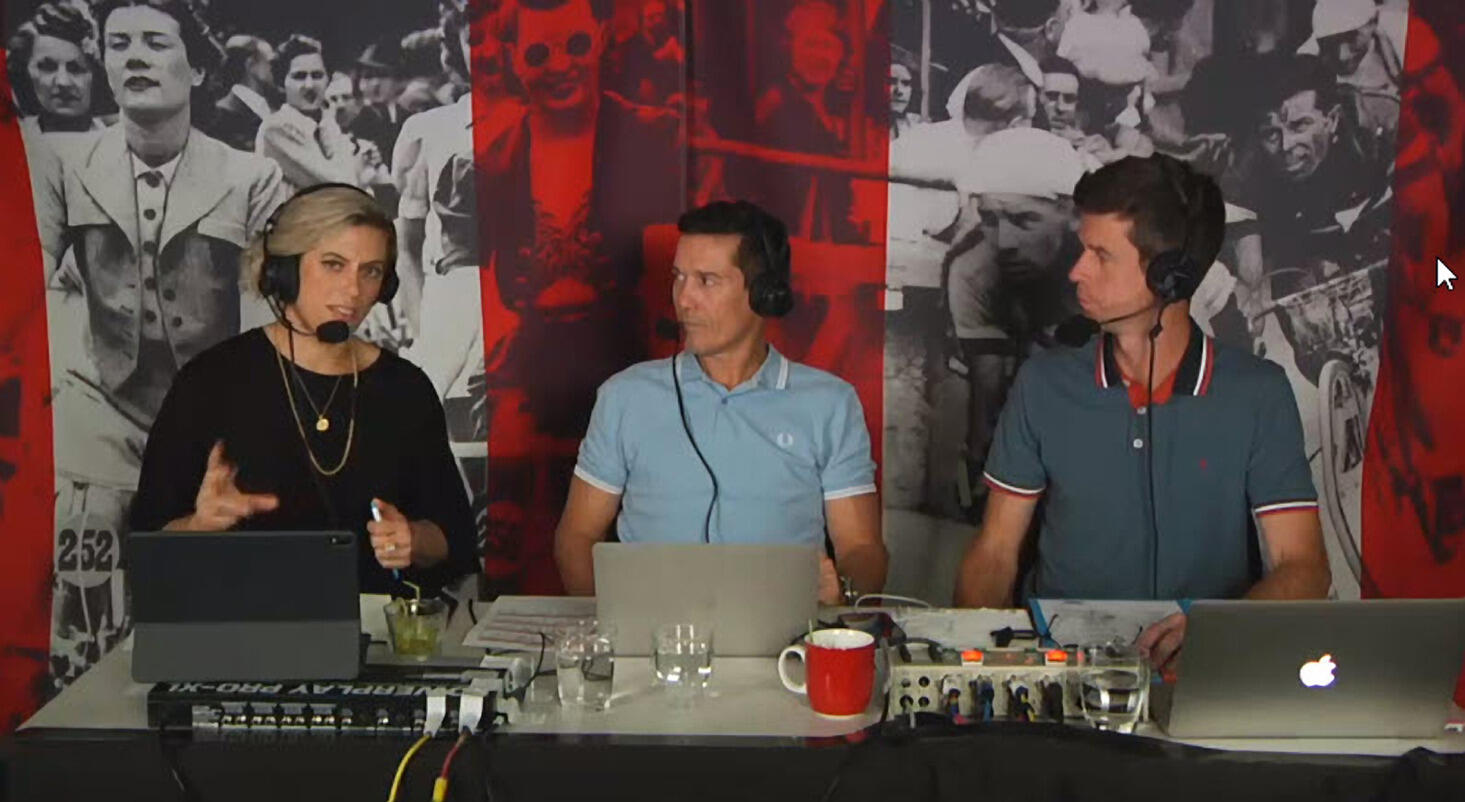 For the best part of 15 years, SBS and Eurosport covered virtually every professional race worth watching. However, nothing lasts forever. The first cracks began to appear in 2012 when SBS lost the Santos Tour Down Under rights to the Nine Network (a decision still lamented by much of the local cycling fraternity each January)—just months after Cadel Evans claimed Australia's first ever victory at the Tour de France—and, in 2016, the prized WorldTour races owned by Italian media giant.
Even worse was to come in 2018 when Foxtel pulled the plug on Eurosport altogether. A short-term Eurosport romance followed with the Optus streaming service, Fetch. It lasted barely a season, setting the tone for what has quickly become a decidedly fragmented and fluid broadcasting landscape. In 2021 you almost need a science degree to unravel things. Either that, or a VPN.
THE CURRENT STATE OF PLAY
Up until mid-October, SBS was led by the inimitable Tomalaris. In shock news, they recently announced he would be leaving after three decades with the network. More on this can be read here – and further analysis will be coming soon.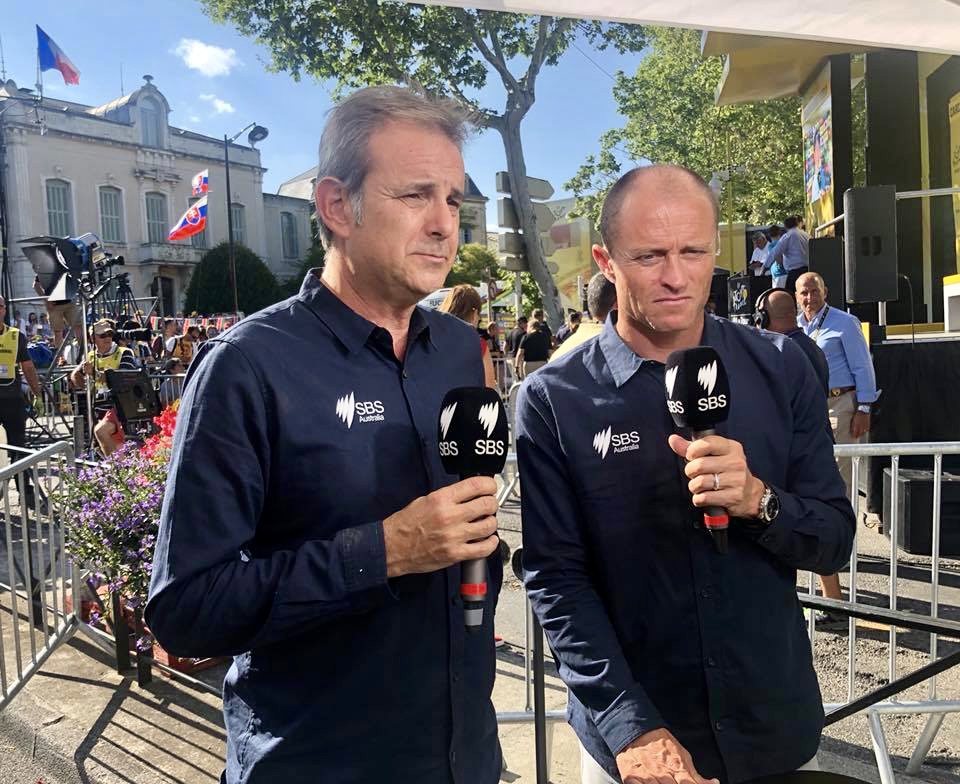 The SBS network shows an abundance of free-to-air racing each year, thanks in no small part to its continued relationship with ASO, which in addition to the Tour de France, also owns other major WorldTour races including Paris-Nice, Paris-Roubaix and the Critérium du Dauphiné. SBS also remains a robustly loyal supporter of the domestic racing scene, making increasing use of its OnDemand and Facebook platforms.
But, as we all know, there have been gaps in free-to-air coverage. Big gaps. Until recently, the most obvious were the major Italian races. Milano-Sanremo. Strade Bianche. Il Lombardia. Giro d'Italia. If you've wanted to watch them live in the past five years or so, you've needed to get creative.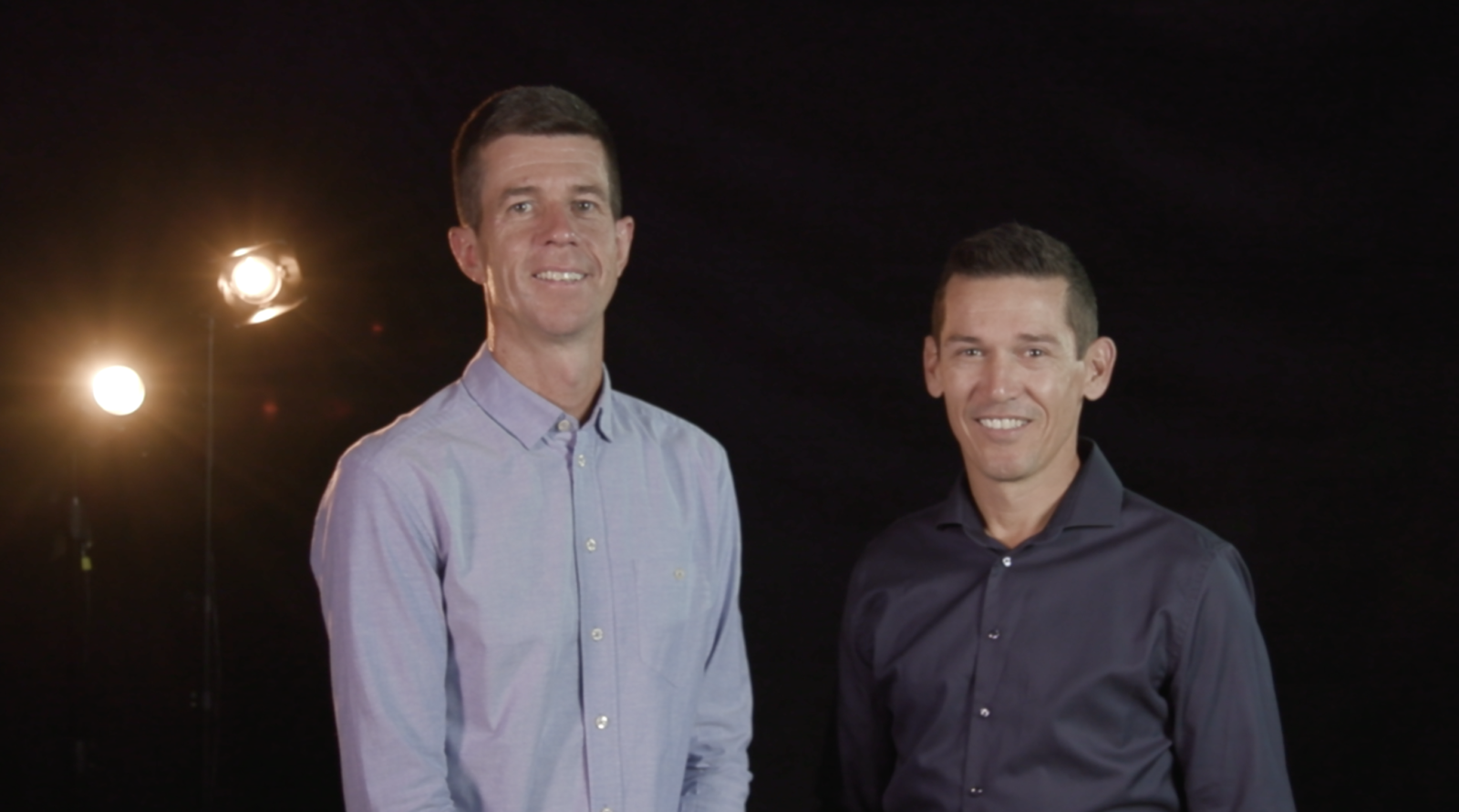 "It was shattering," recalls Tomalaris on learning RCS had signed an exclusive global broadcast deal with Eurosport back in 2016. "It was like somebody put their fist through my chest and ripped out my heart. We had nurtured the growth in the Giro for 10 years and I honestly thought we were in a position to turn it into our second Tour. Then for that to be taken away, without even being given an opportunity to bid. RCS just gave it all to Eurosport, without even giving us a chance."
Now, as we already know, this particular cloud has a silver lining. While researching this very article, Tomalaris hinted the Giro d'Italia might be returning to SBS, potentially as soon as this season. He's since proven 100% correct, of course, with the brilliant news confirmed back in April that SBS would indeed be broadcasting the Giro once more, free-to-air, until at least 2025. Fingers crossed the other big RCS races will follow suit.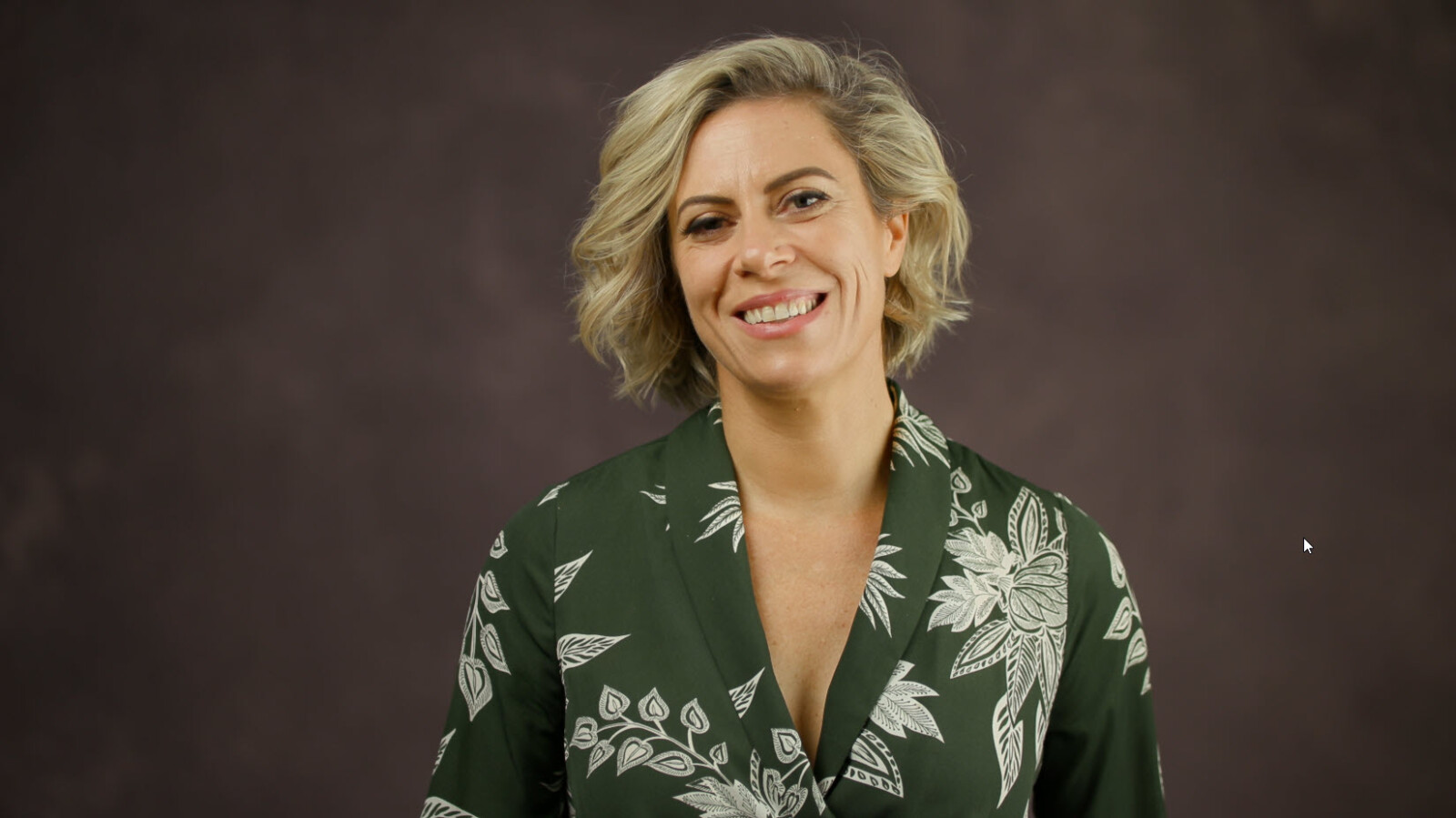 NEW WAYS TO WATCH
With SBS continuing to fight the good fight, an important new player has emerged over the past 12 months. GCN+, part of the British-based Play Sports Network, has stepped in to fill many of the broadcasting voids thanks to a streaming arrangement with its Discovery Inc sibling, Eurosport.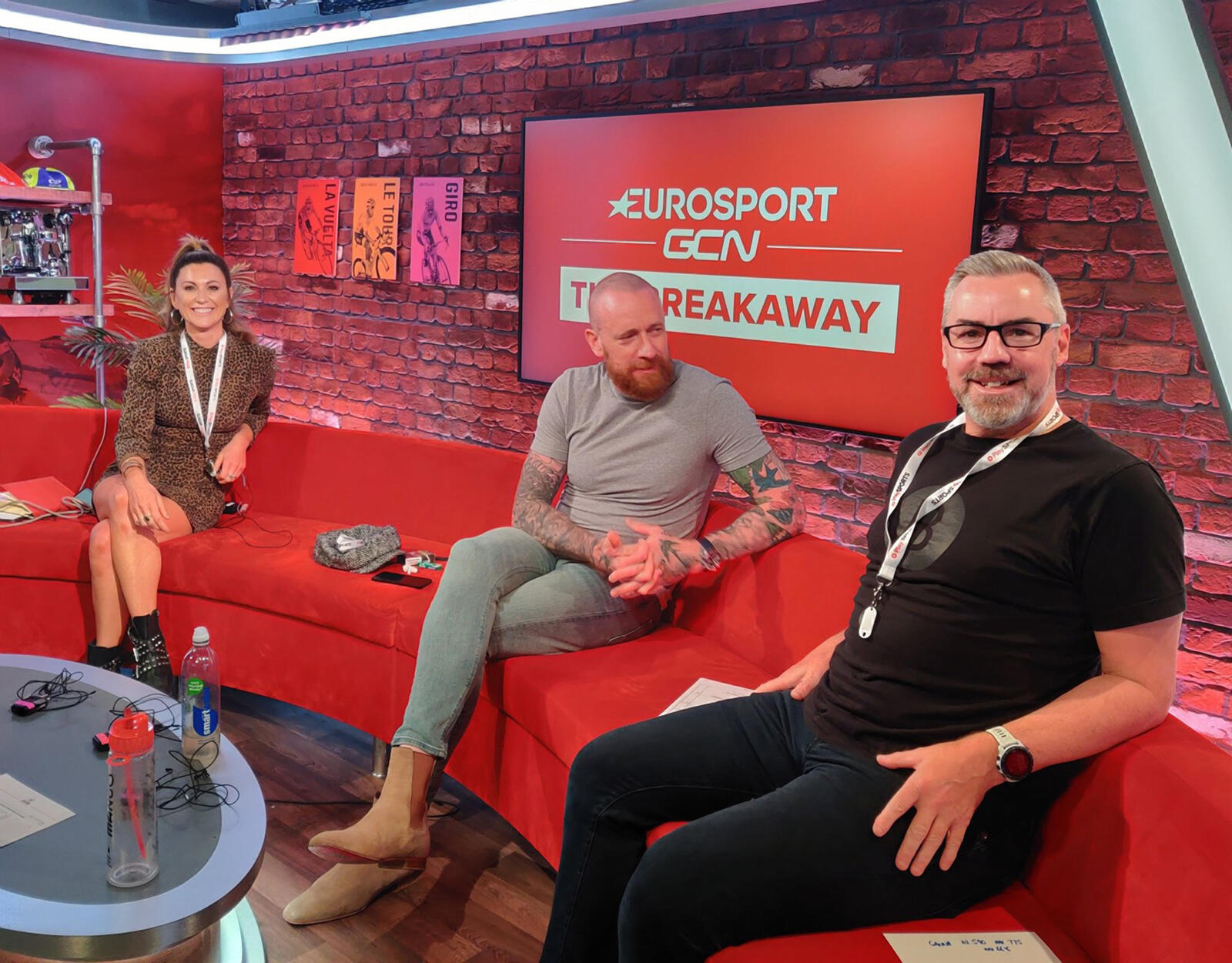 However, with the majority of broadcast deals largely struck on a country-by-country basis, Australia still manages to fall through plenty of cracks. In 2021 this has already included several of the major Autumn Classics such as Omloop Het Nieuwsblad, Dwars Door Vlaanderen and Scheldeprijs.
In a potential sign of things to come, rights for those races currently sit with yet another overseas-based streaming service, FloBikes, based in the USA. 'Territory restrictions apply' are three words Aussie cycling fans have become increasingly suspicious of in 2021.
Mind you, today's broadcasting landscape isn't just complicated for viewers. The negotiations for media providers can also be a minefield. "We all know cycling is hugely disjointed," says Dan Lloyd, the former English professional cyclist who's been one of the driving forces behind the rise of GCN.
"You're dealing with multiple race organisations and rights agencies in order to put together a reasonably comprehensive calendar. With each organisation, we have to negotiate territories, whether rights are exclusive or nonexclusive, the duration of the deal, clip rights, the list goes on and on. The emergence of digital platforms has added another layer of complication as well."
WHY IS IT SO COMPLICATED?
There are many factors at play. But almost all of them can be traced back to one inescapable truth: the way the elite cycling is structured. Unlike virtually every other major professional sporting association on the planet—think Premier League, Formula 1, NBA, NFL, AFL, NRL, A-League—a single entity doesn't control the blanket media rights for the UCI WorldTour. Compounding things even further is that the key players—namely ASO, RCS, Flanders Classics and, of course, the UCI itself—frequently fail to see eye to eye.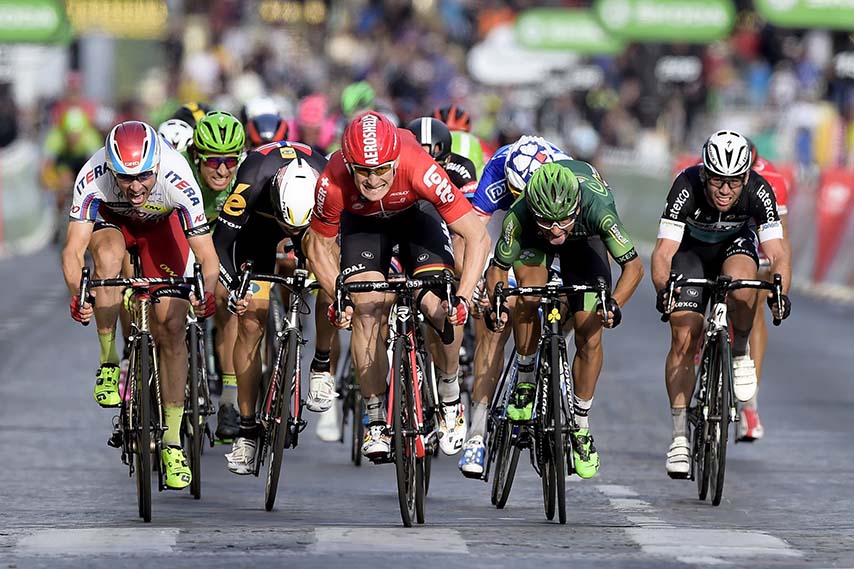 Rather than leveraging the commercial power of a fully bundled and integrated package, this leaves broadcast negotiations typically falling to the individual race owners. Lessons from other sports suggest the overall value to cycling is greatly diminished by such a piece-meal approach. Aristotle may not have been a cyclist, but he may as well have been: the whole is greater than the sum of its parts.
Former head of RSC Sport and Giro d'Italia race director Michele Acquarone is in no doubt cycling continues to shoot itself in the cleats, lamenting in a 2020 podcast with Velonews, "Cycling's key stakeholders greatly devalue their own television rights by failing to coordinate and bundle them for sale. Instead, by individual organisers auctioning them off individually in an a la carte fashion, broadcasters can cherry-pick."
The other unfortunate by-product of these 'a la carte' negotiations is that race broadcasters are frequently changing from event to event and, often, season to season. Stability is increasingly rare and, like echelons of riders trying to cling to the wheel through a wind-blown Flanders field, fans need to work hard to avoid being dropped in the chaos.
DAN LLOYD & GCN
"It mainly comes down to money," Dan Lloyd explains candidly from GCN's headquarters in Bath, England, acknowledging it isn't always easy for fans to find the races they want to watch.
"We'd love to be able to show every race in every territory, but the costs involved are astronomical so it isn't financially feasible, and likely never will be. Take Premiership Football in the UK as an example. No single broadcaster has the rights to all matches, and neither to all territories. Sky have most, BT Sport have a fair few, even Amazon has acquired some rights over the past couple of years.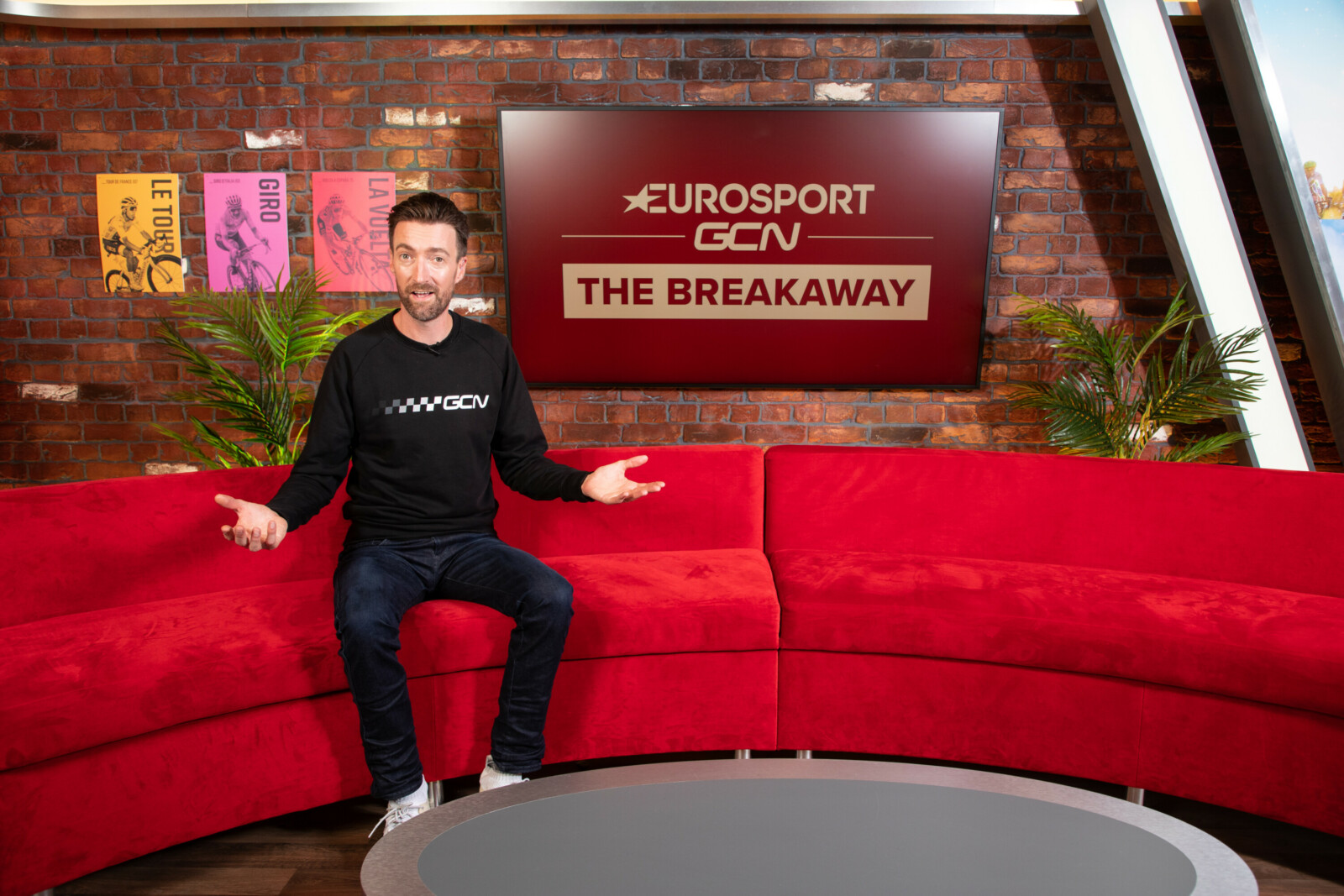 "Beyond those UK broadcasters, there are other deals in place with foreign broadcasters. The same applies to cycling, albeit at a lower price point. Traditional TV companies and digital platforms like ourselves, FloBikes and others are all in the mix vying for those race rights."
THE GRAND BOUCLE, THE GRAND EXCEPTION
Fortunately, there are some exceptions. Thanks to a remarkably enduring relationship with ASO, the Tour de France has already been exclusively with SBS for over 30 years. By the time their current contract expires it will be a staggering 40 years, something that fills Mike Tomalaris—originally thrown the reins of SBS's cycling coverage by none other than the legendary Les Murray—with tremendous pride.
"ASO are happy to give us exclusivity because we've done such a great job," says Tomalaris. "We've had the Tour de France since 1991 and they love what we do each year. We've treated the Tour not just as a sporting event, but as a cultural journey. You look at all the major sporting events from the other commercial networks, few will run (on the same network) more than about five years these days. It's a wonderful marriage that we have."
Only time will tell if SBS's recently reconciled relationship with RCS will lead to a similar outcome for the major Italian races. Fingers crossed it does.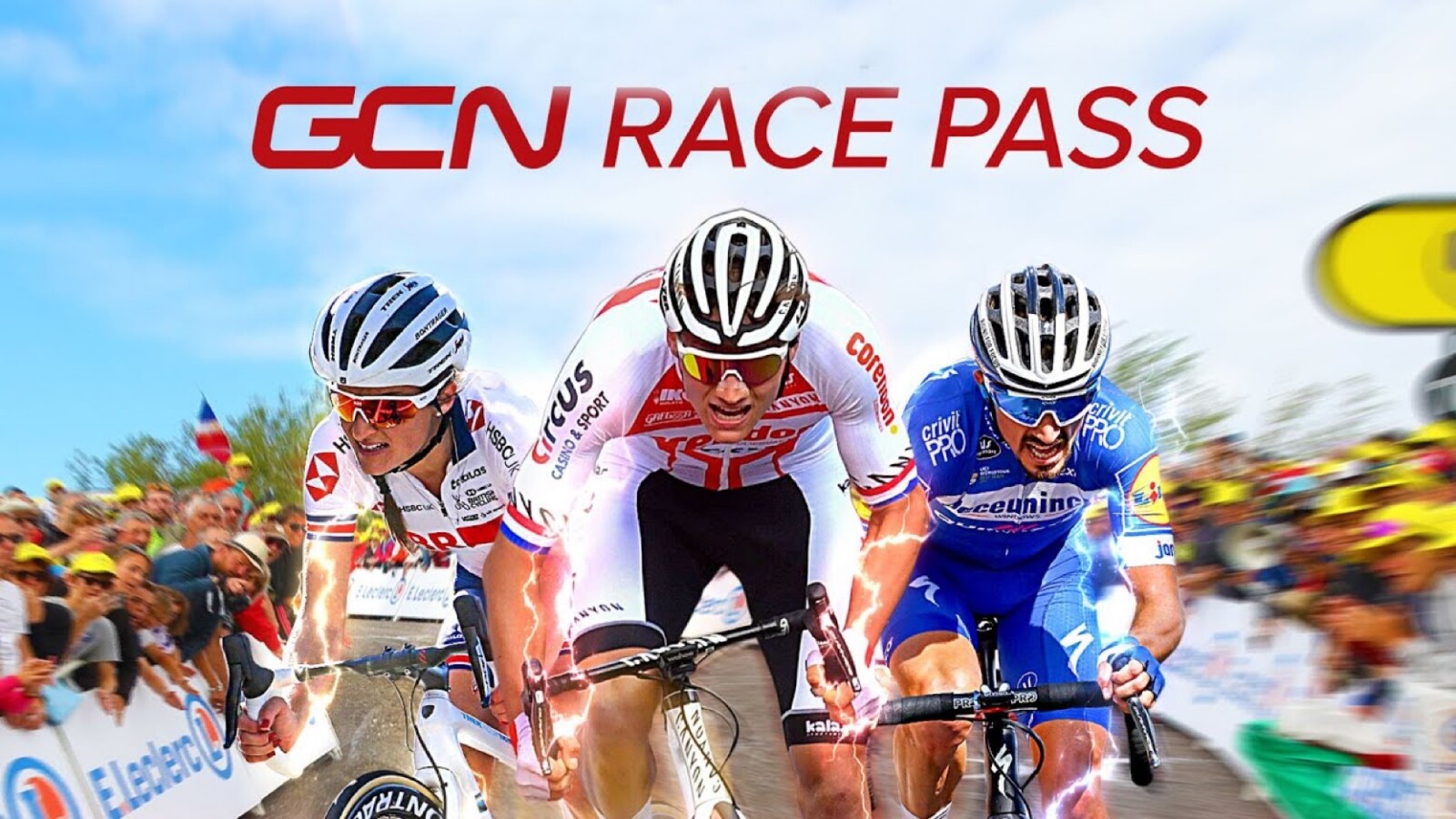 WHERE NEXT?
The underlying cause of cycling's disjointed broadcasting landscape may be well known. But how realistic is to expect meaningful change or, deep breath everyone, consolidation? According to Dan Lloyd, not very. "Unfortunately, I don't see it happening any time soon," he says. "Unless ASO were to acquire RCS and Flanders Classics, or they all start selling their rights through the same agency, there are always going to be significant holes."
In many ways, it's precisely those 'significant holes' that have helped to cultivate yet another complication for modern-day cycling broadcasters: piracy.
PIRATE STREAMING
When it all gets too hard, humans tend to get resourceful—and cyclists are no exception. Nowadays you don't have to look hard to find an abundance of sites linking to unauthorised live racing streams. Some nefarious operators even have the temerity to sell their own advertising. But how much of an actual threat are these to broadcasters like SBS or GCN?
"It's hard to put a figure on the impact, but it's certainly a problem," admits Dan Lloyd, suggesting it's also hard to do much about it. "One of the complications is that we don't own the footage, we're simply acquiring it from the rights owners."
"Take the Tour de France for example," Lloyd continues. "The footage is owned by ASO.
At GCN we've acquired rights to that footage, predominantly in Europe, but there are many other broadcasters and platforms that have also acquired rights for their own territories [SBS in Australia, for example– Ed]. So, if there's someone using footage of the Tour de France on YouTube who shouldn't be, we're not able to make a claim because we're not the owners of that footage. The only exception could be if our commentators' voices are used, as we do own that.
"ASO are pretty good when it comes to combating pirated content," acknowledges Lloyd. "But the lower down the race scale you go, the less resources are available. It's something even the most lucrative of sports have been unable to stop completely, so I'm not expecting cycling to be any different. I understand why people watch a pirate stream if they're in a territory where it's not easily available. People have also become accustomed to expect things for free on the internet. But yes, it does hurt the sport."
FUTURE VISION
Thankfully, it isn't all gloom and doom. Powered by the relentless march of technology,
the way we consume cycling continues to transform at Caleb Ewan-like pace. So, what might the future of cycling broadcasting actually look like?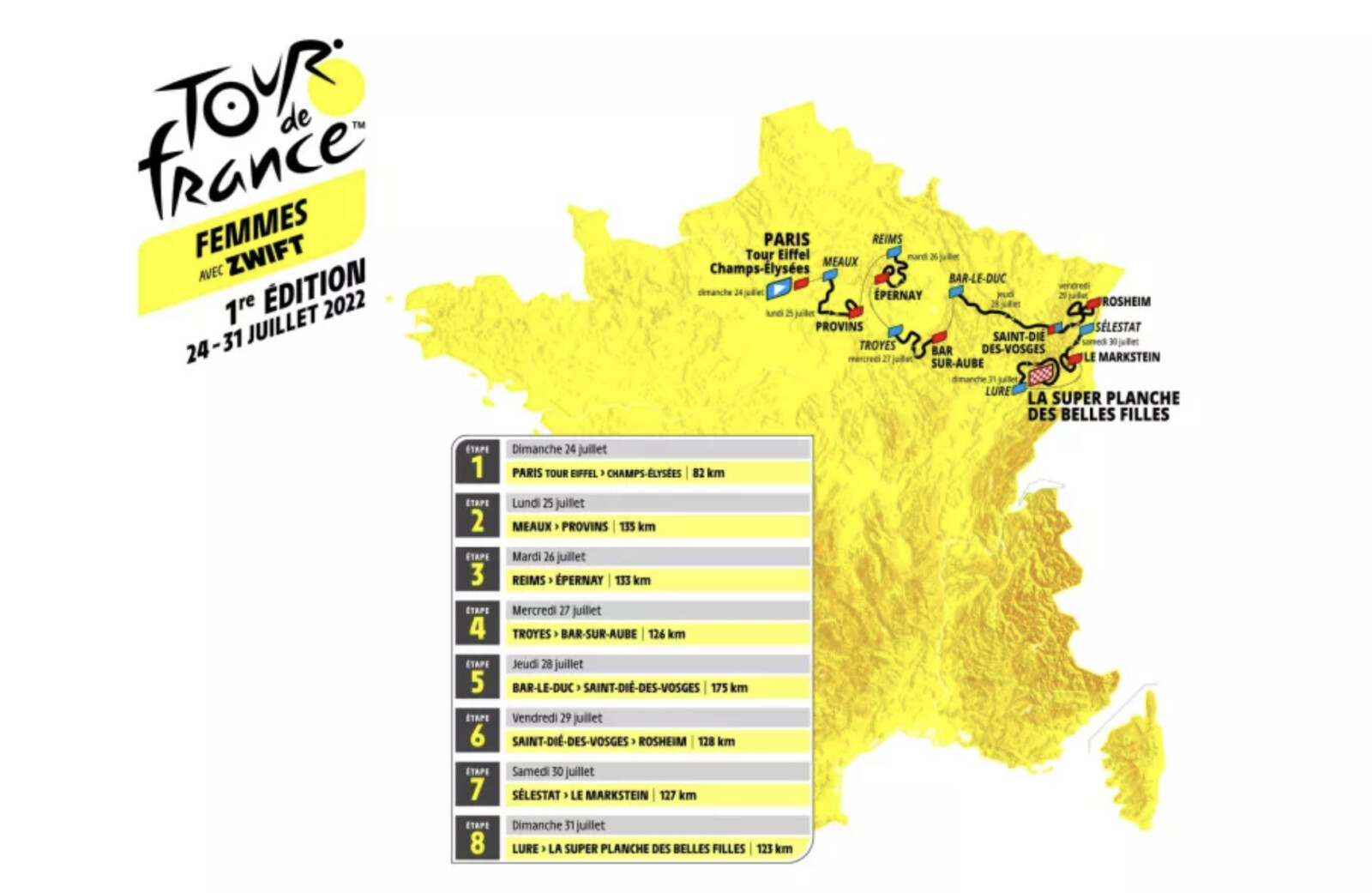 Whilst it's only early days, Dan Lloyd is extremely confident platforms like GCN+ are on the right path, with their highly immersive and customisable delivery of live racing and other content. "We're very proud of what we've already achieved with a relatively small group of people," he enthuses. "In terms of the future? We have a million and one plans. More user engagement is a big one—viewers, if they wish, should feel like they're involved in what they're watching. That's been a priority since the very start of GCN—the sense of community, the ability to have your say, and to get involved."
Lloyd explains another fundamental consideration for GCN is how much time cycling fans can realistically dedicate to watching live races, and the diminishing attention spans of younger audiences. "We know watching an entire Grand Tour live is a big ask," he says. "It's a case of thinking about how we can best serve fans. Making the best highlights is one way of doing that, with different durations so you can choose your own time investment based on your interest in a particular race or stage.
"In-race notifications could be another one," Lloyd continues. "We already send these to GCN subscribers who've opted for it, but what if we could take it to the next level? If something of significance happens within a race, a non-spoiler notification is sent out. You're then taken to a point 30 seconds to a minute before that particular piece of race action, you can watch it as live, and then you can choose whether to continue watching. We have a million ideas, but we will keep most of them to ourselves until they're ready to be rolled out!"
Sounds exciting. Now let's just hope we can access them without a VPN.